Well, that's out of the way!
The map is all flocked up and stuff. I used two thicknesses of flock, one for the fields of grass and another, thicker flock to represent big tall trees, "forrests" in game terms.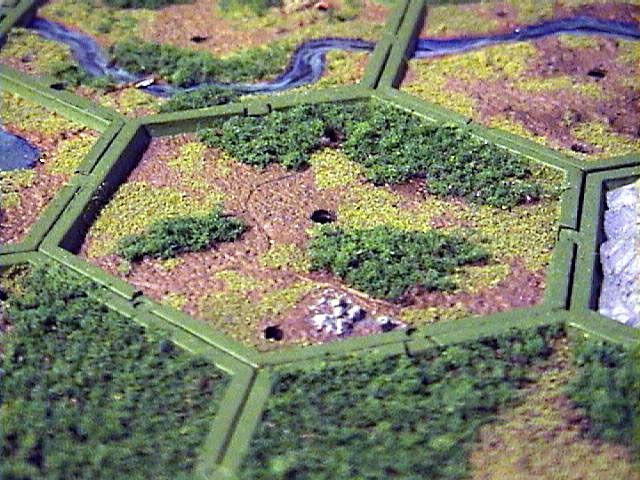 I also made up a crap-load of markers for the game. Most of them are pretty boring, but I did like what I cranked out for capitols for each of the player nations:
And, just for fun, I made a volcano!
Here's a few shots of the trial game I played with myself, just to see how things would work: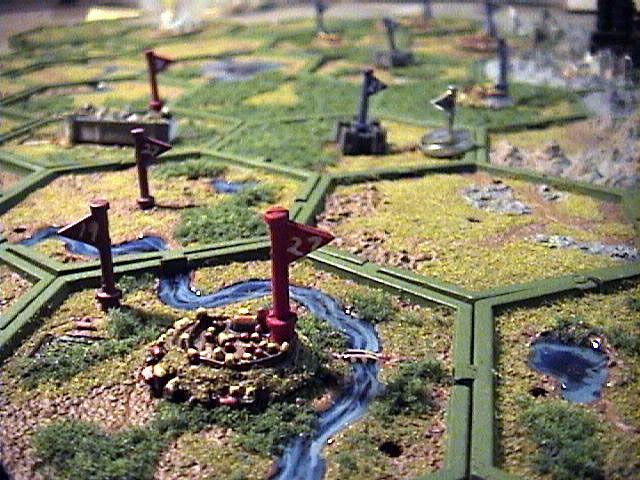 Now all I gotta do is get those slack-asses to get together and start playing the fucking thing. I spent enough time on it.