I finished these up a few weeks ago but I'm just now getting around to posting them.
My wife gave me an
airbrush
and compressor as a birthday/anniversay gift. Awsome girl. It took quite a while to get the hang of it, and I must say, an air brush is the manlyiest artistic tool on the planet. You can do artistic things with manlier tools, but they are tools that you are using artisticly, not artistic tools. Shit, you gotta do alchemy just to fire the thing up and shoot paint!
I did a good bit of practice work before I painted these tanks. I started just spraying the thing at card board, and graduated from that to plastic scraps. The final practice runs were shot at crappy plastic
Axis and Allies
miniatures. I finally found a decent use for these pieces of collectable shit. They served well as tank-shaped test pieces. After about a dozen of them, I felt ready to try something real. Here're the results: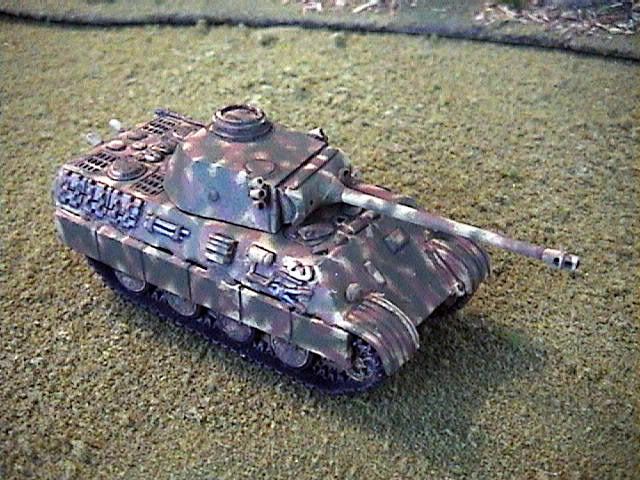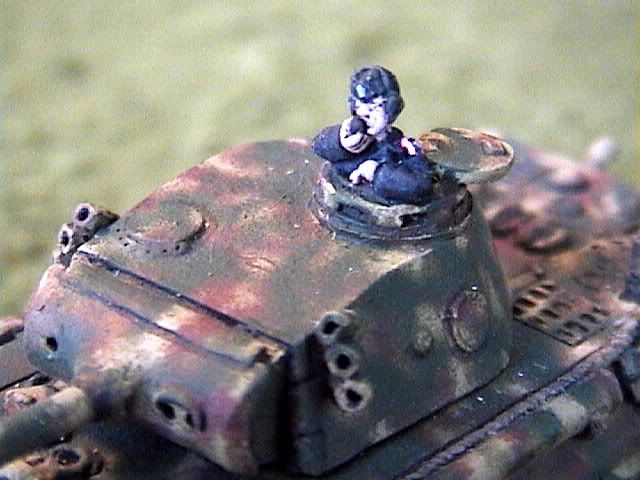 Technically, these tanks arn't done yet. They still need their unit markings and other decals and a good coating of mud sloshed onto them. But I had so much fun with the airbrush and was pleased enough with the results that I wanted to go ahead and who them off. Besides with all the other stuff on my modeling table, it may be a while before they get finished...