DragonCon 2009 Posts:
DragonCon 2009 - After Action Summary, Thrusday and Friday
DragonCon 2009 - After Action Summary, Saturday
DragonCon 2009 - After Action Summary, Sunday and Monday
DragonCon 2009 Costumes: Super Heroes
DragonCon 2009 Costumes: Star Wars
DragonCon 2009 Costumes: misc.
DragonCon 2009 Costumes: SteamPunk
DragonCon 2009 Gun Babes
DragonCon 2009 - The Ladies of DragonCon
OK, kids. This might be a big one... it's time for the SteamPunk post. As you can see, it was something of a popular theme at Dragon this year. I'm going to pick and choose what to post, so there are more pictures in the
full photobucket
. And full size pics can be yours with a right-click, view-image, bla bla bla.
I've got a notion that Steam Punk is the fandom most likely to be photographed from behind. I don't know that I'll post all the backpacks and details shots, but trust me, I've got plenty of them. And if you want to check, drop me a line and I'll check to see if I've got a better picture of
you
.
So, to start off, here's the pics I took of the ladies at the big
Brass Goggles
meet-up Friday night: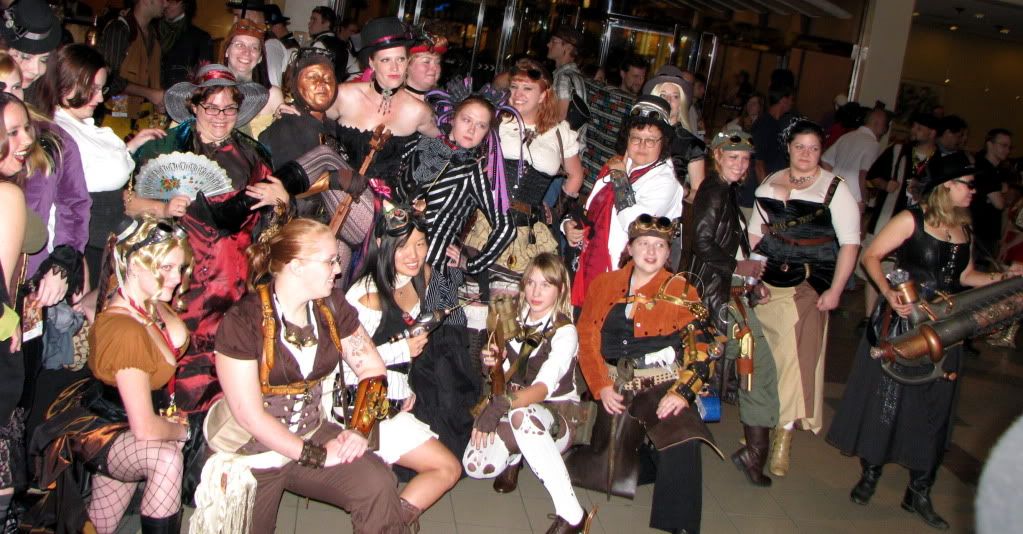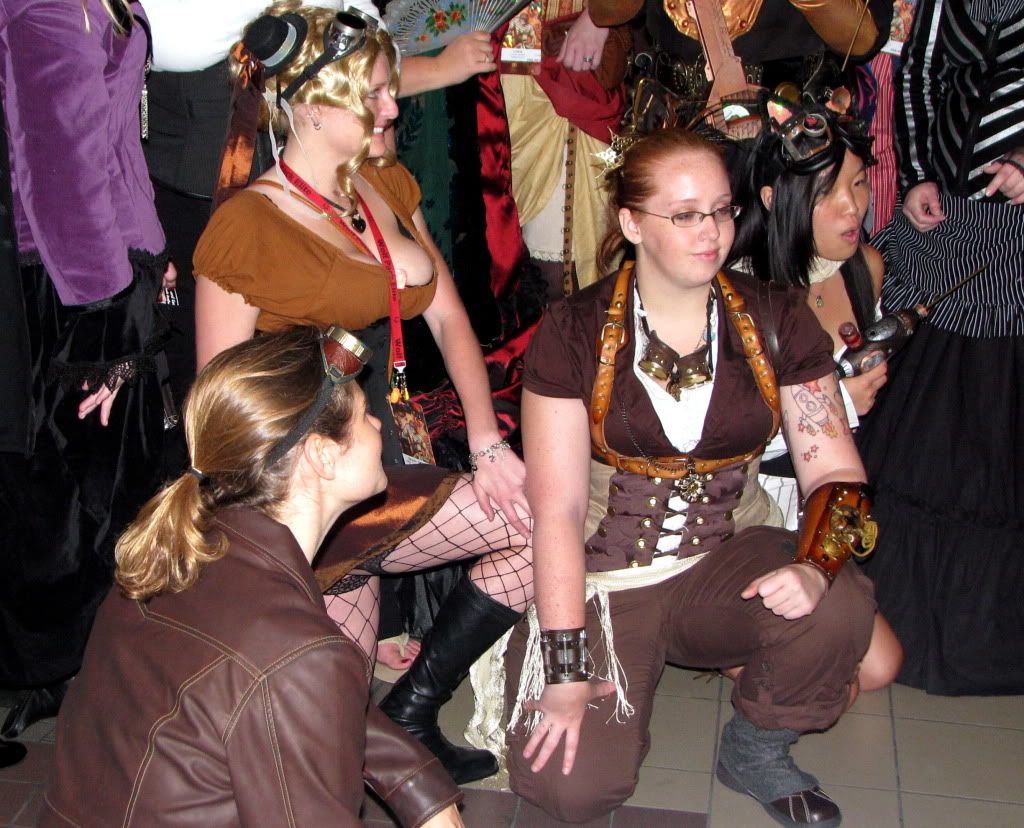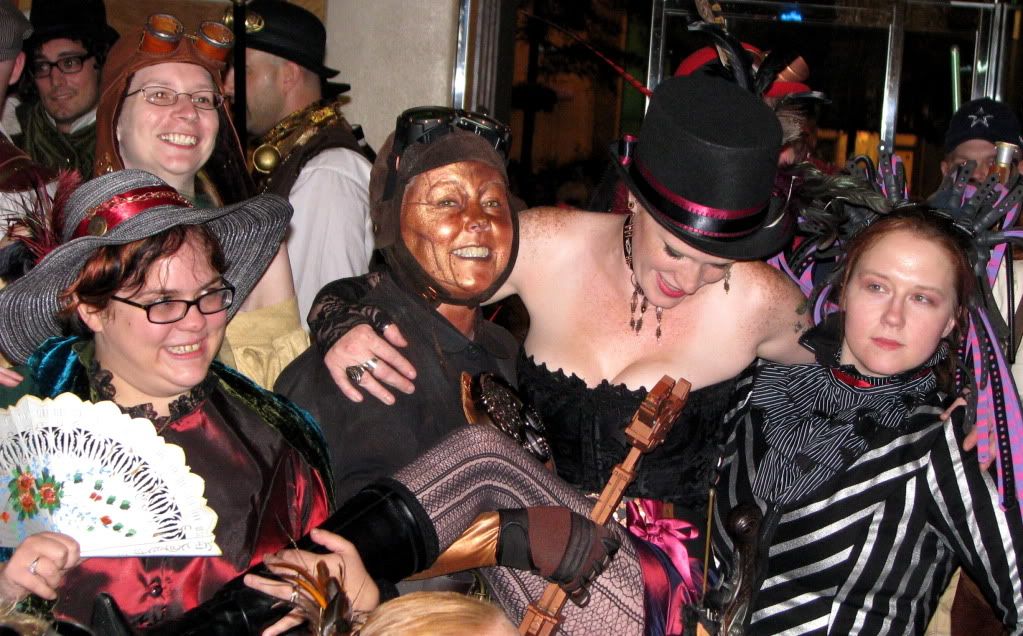 Also seen around the meet up: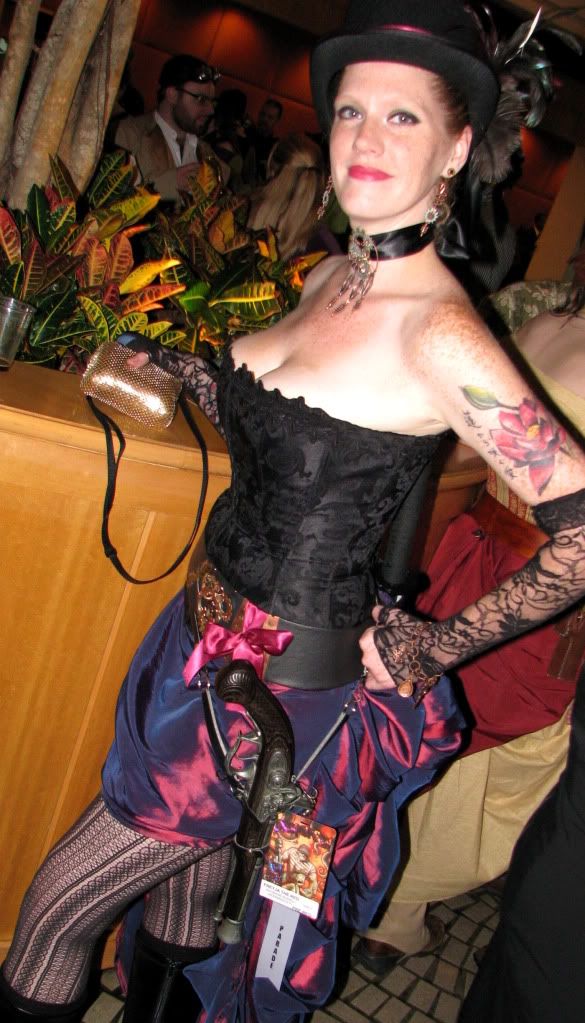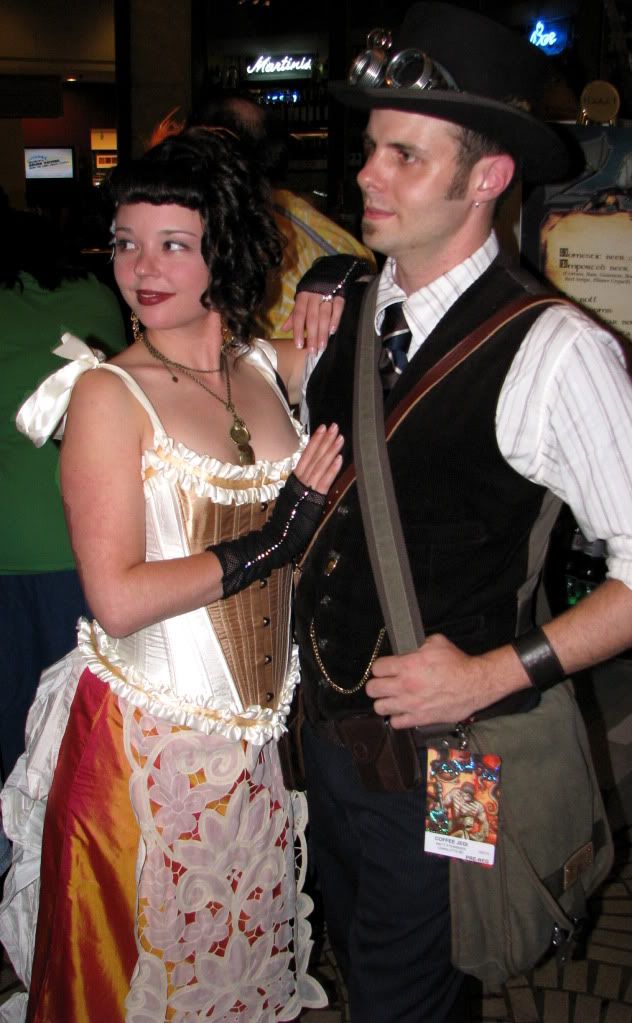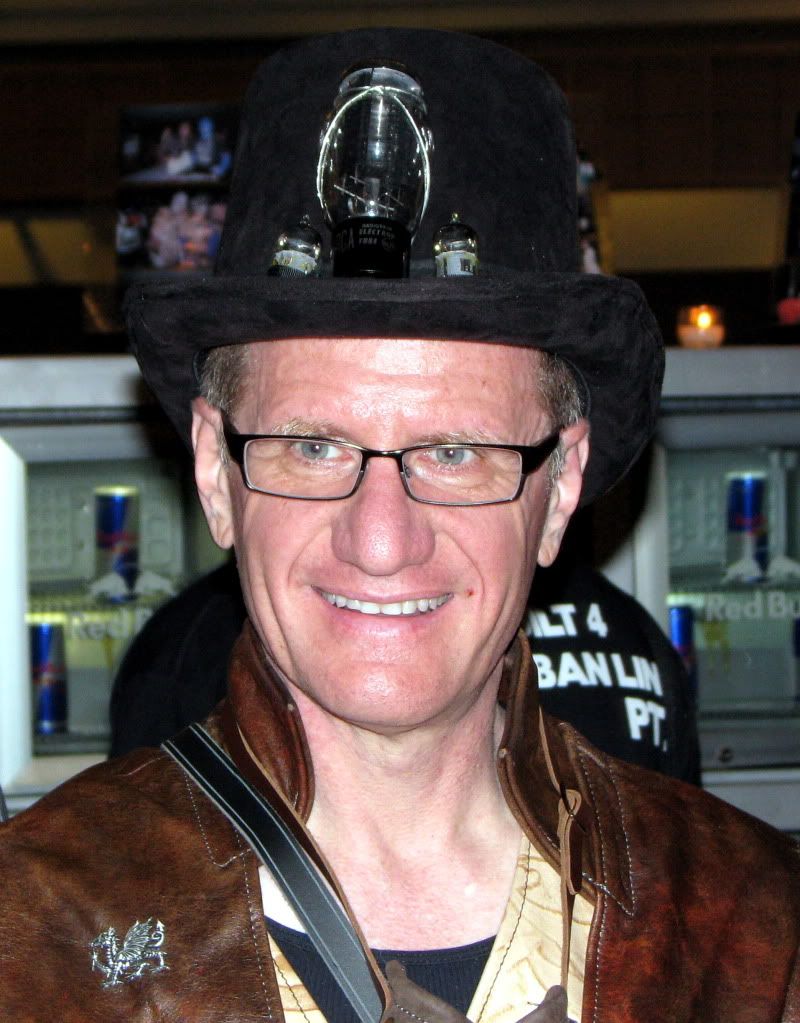 Everything this dude was carrying had little spring-loaded moving parts.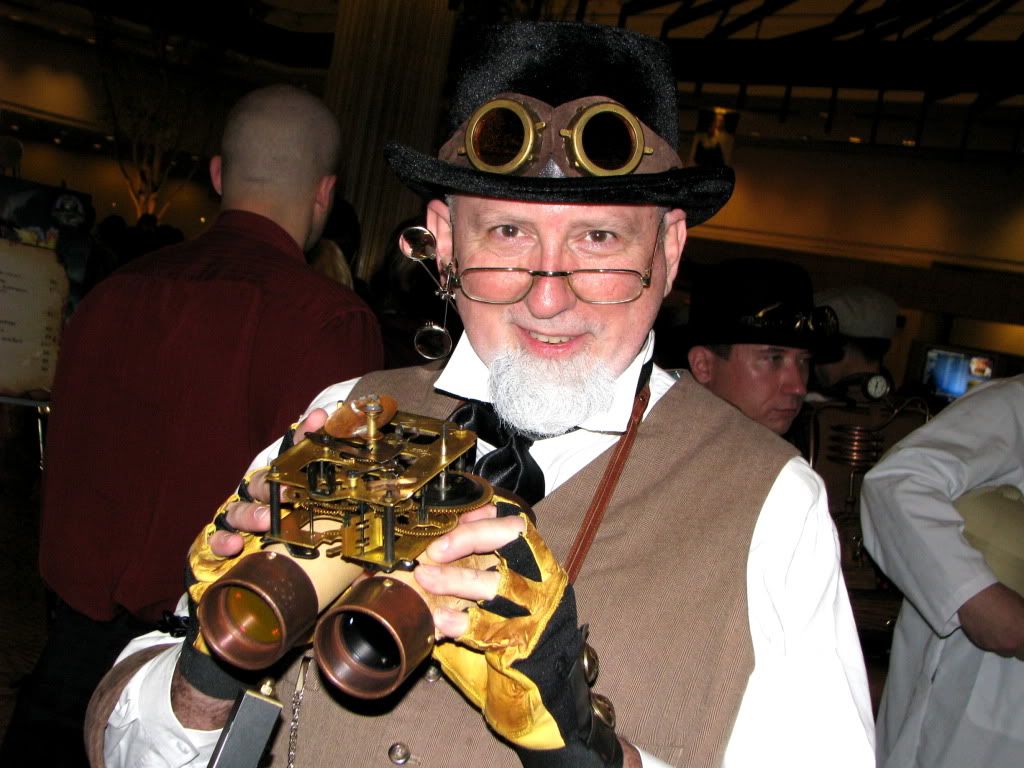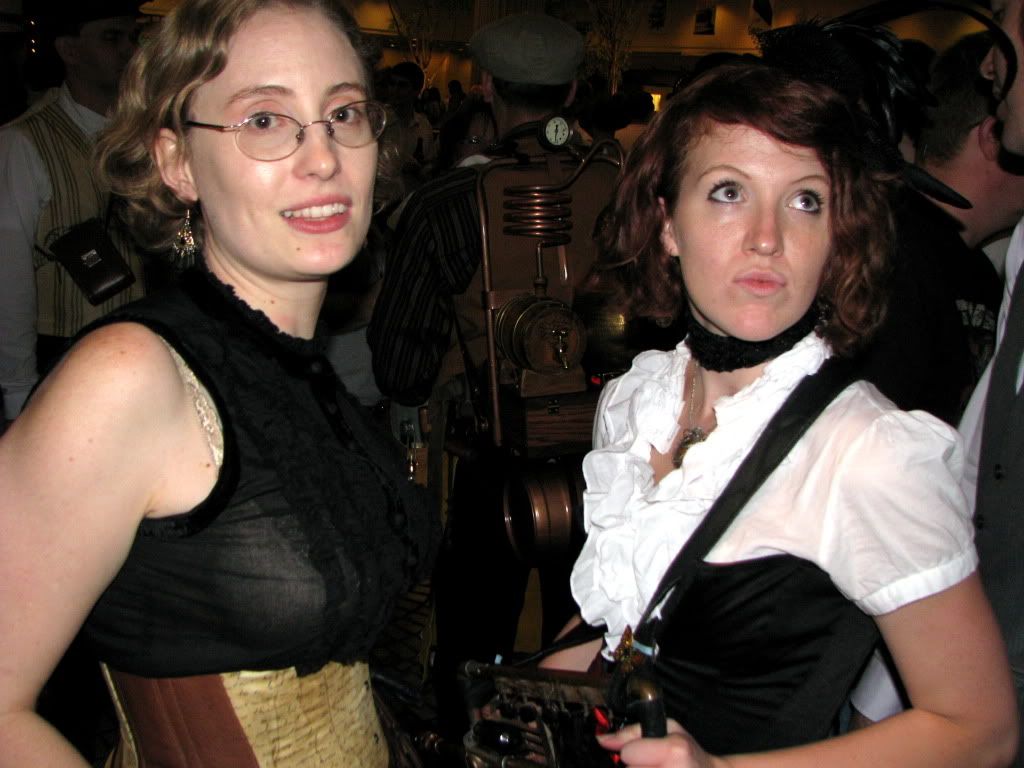 Here he is again, with his big-ass gun: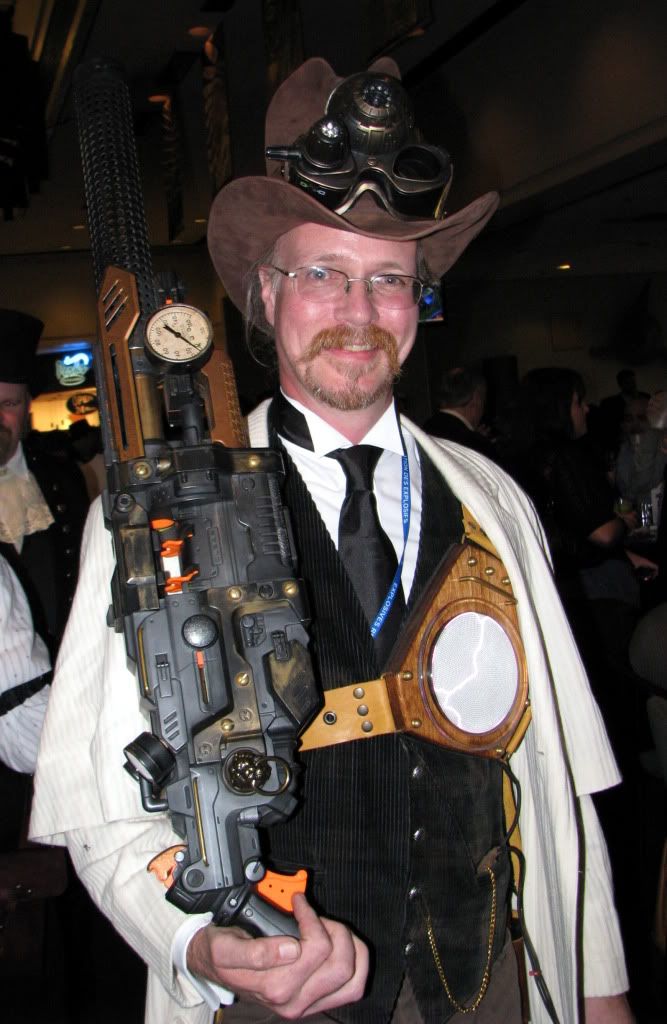 Booze-dispensing backpacks were
extra
-popular: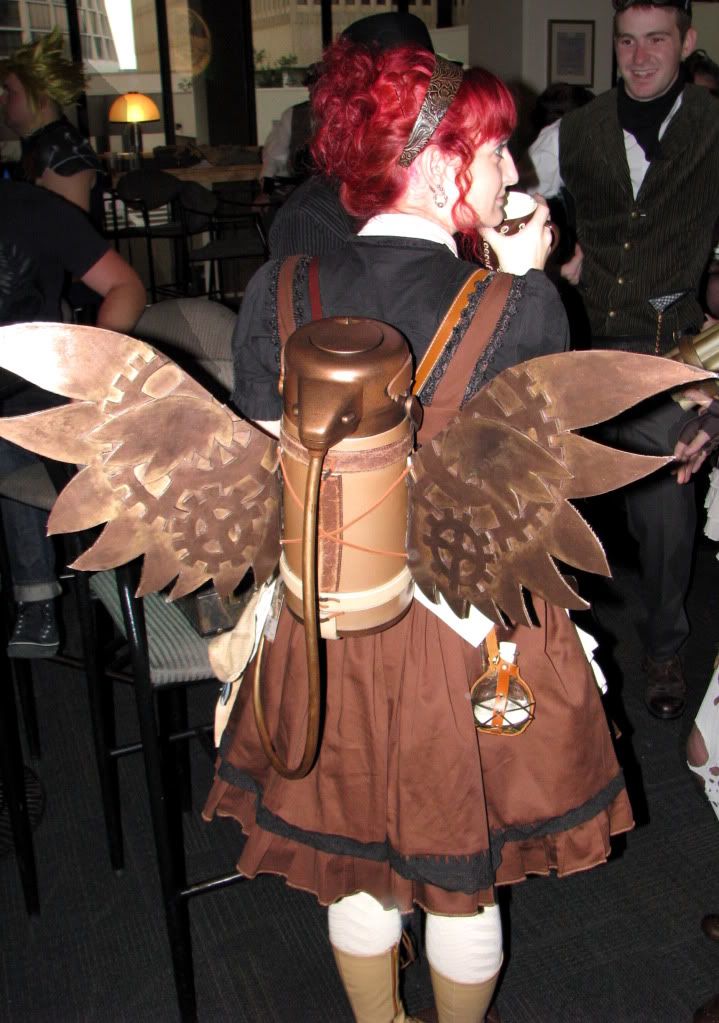 Another shot worked over in the
GIMP
so I could show her with a flash, but still see the plasma: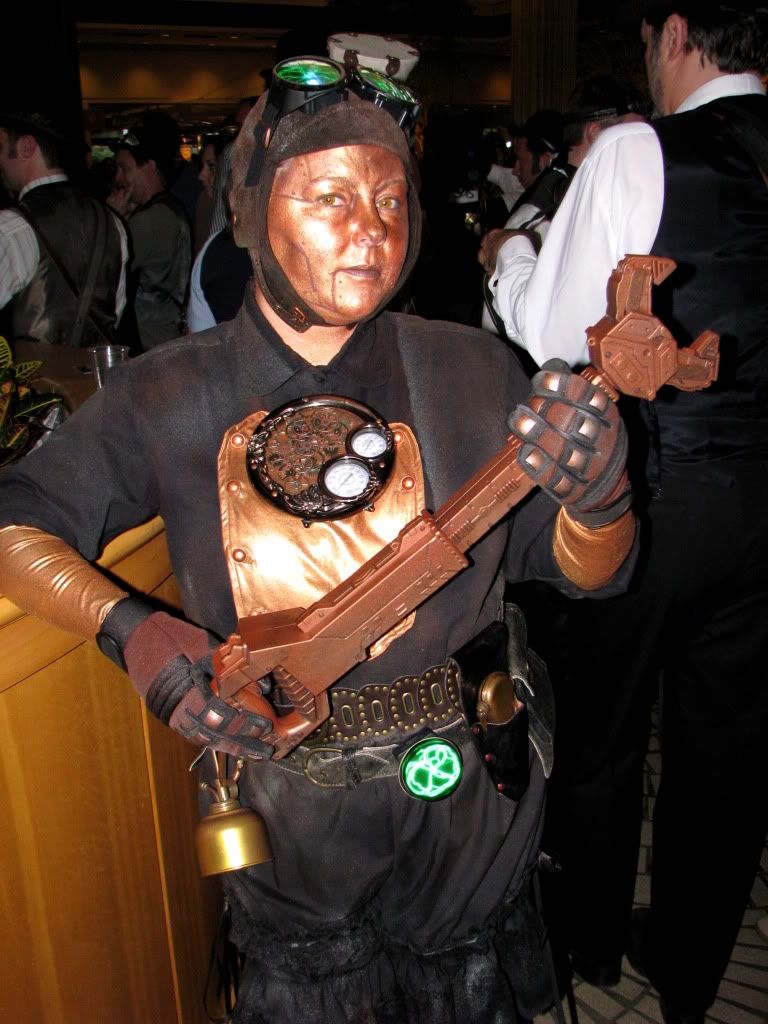 She gives me gun envy: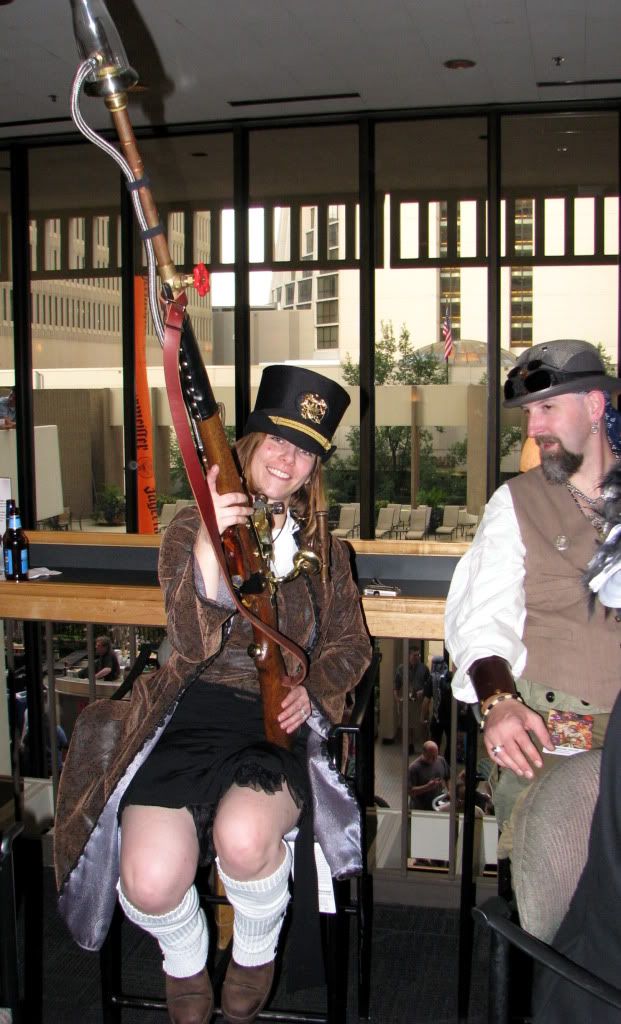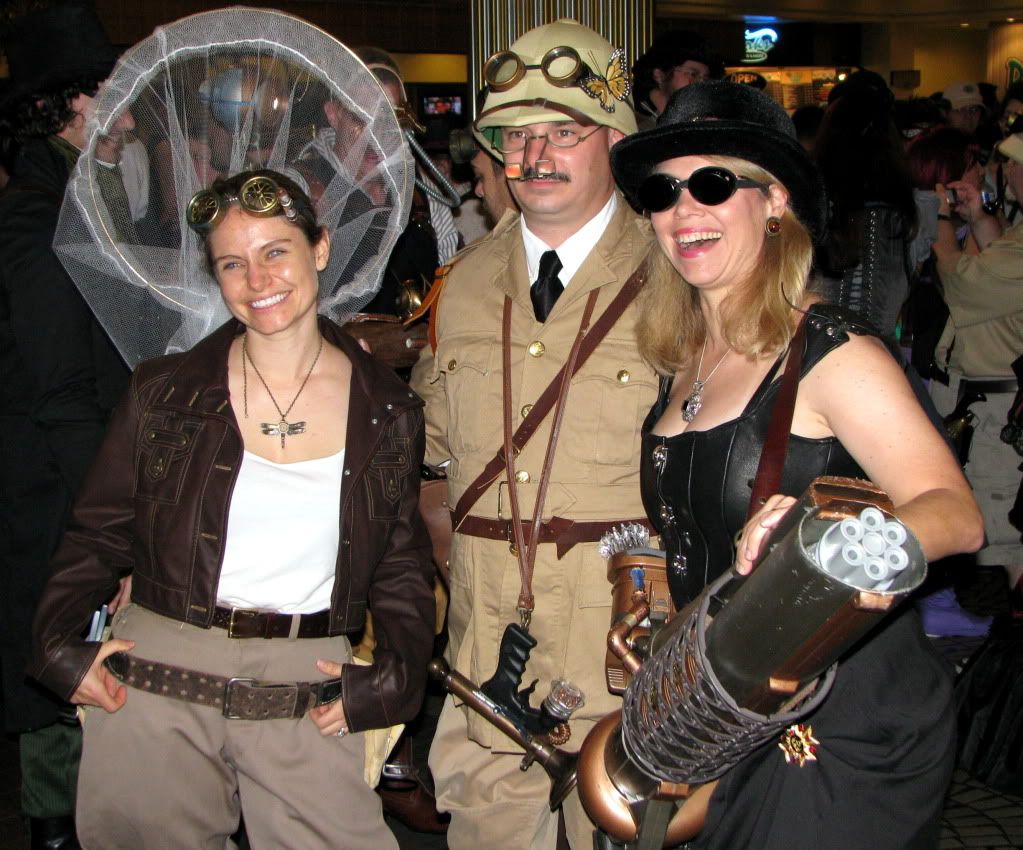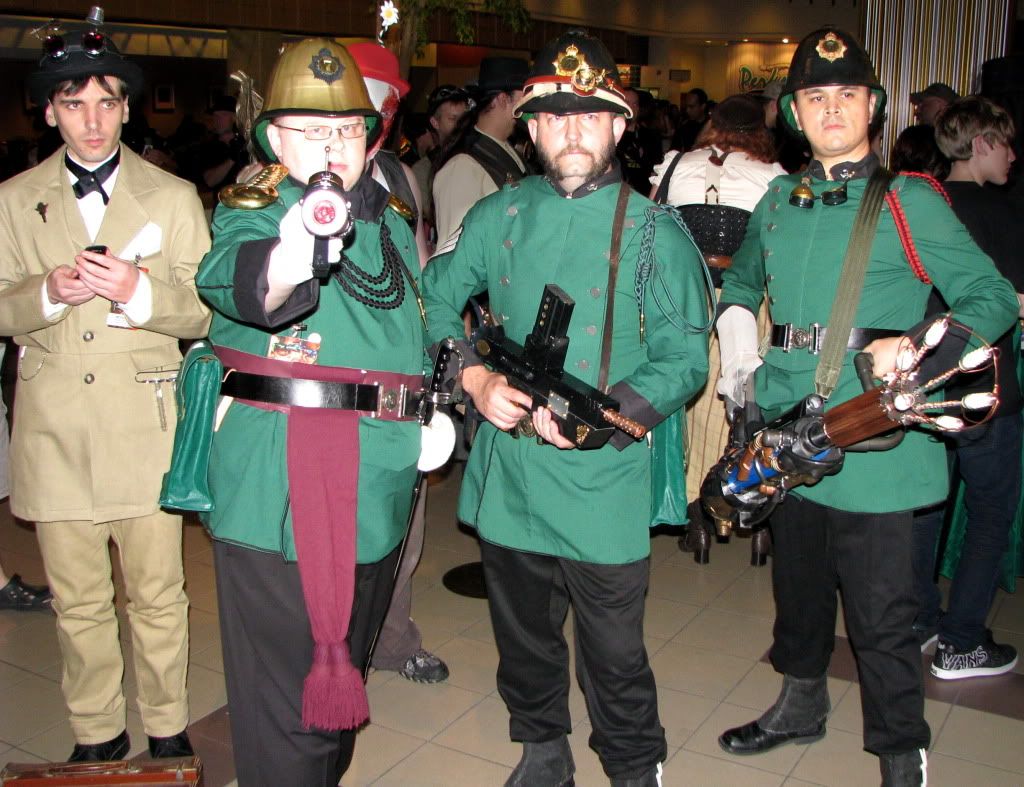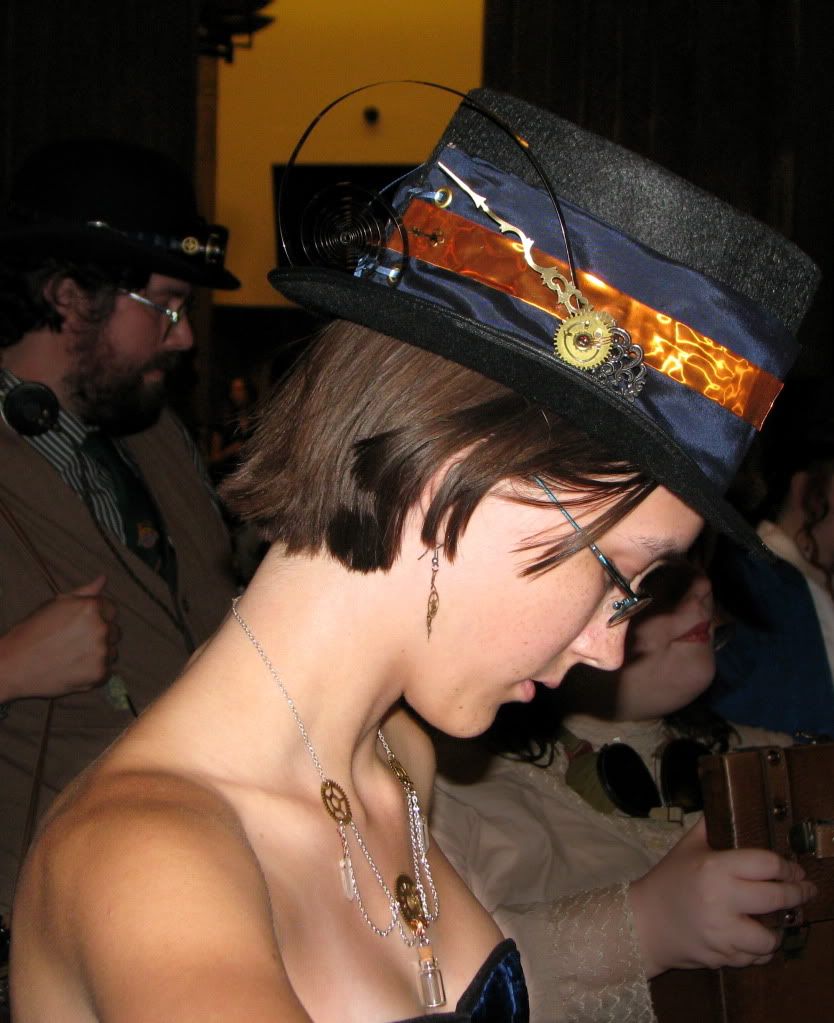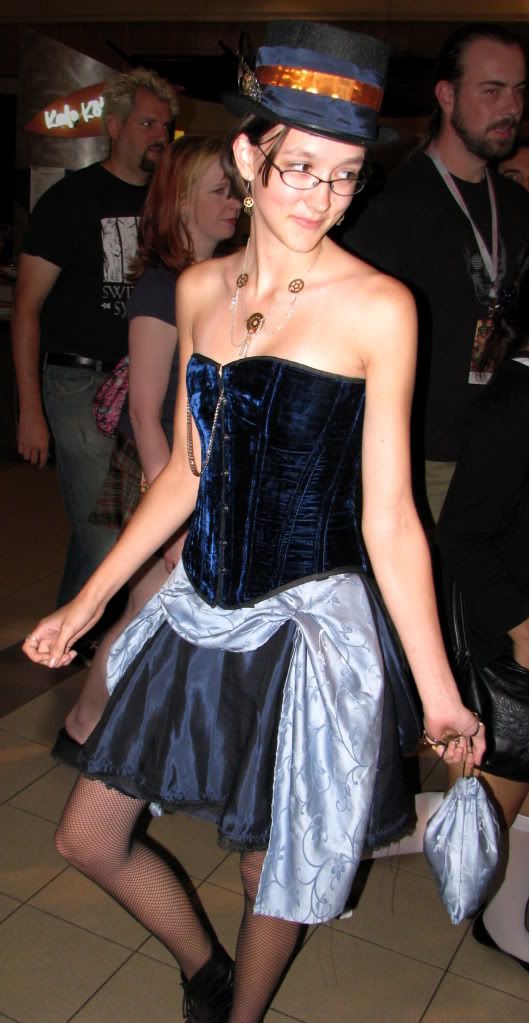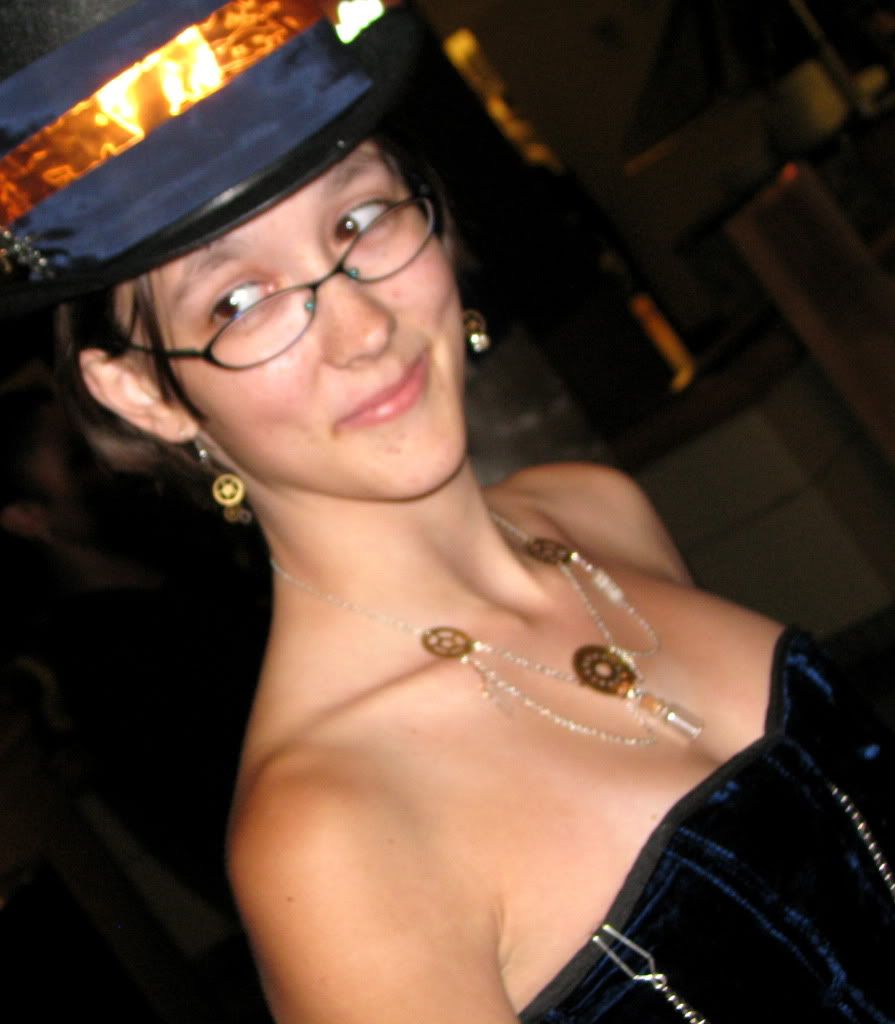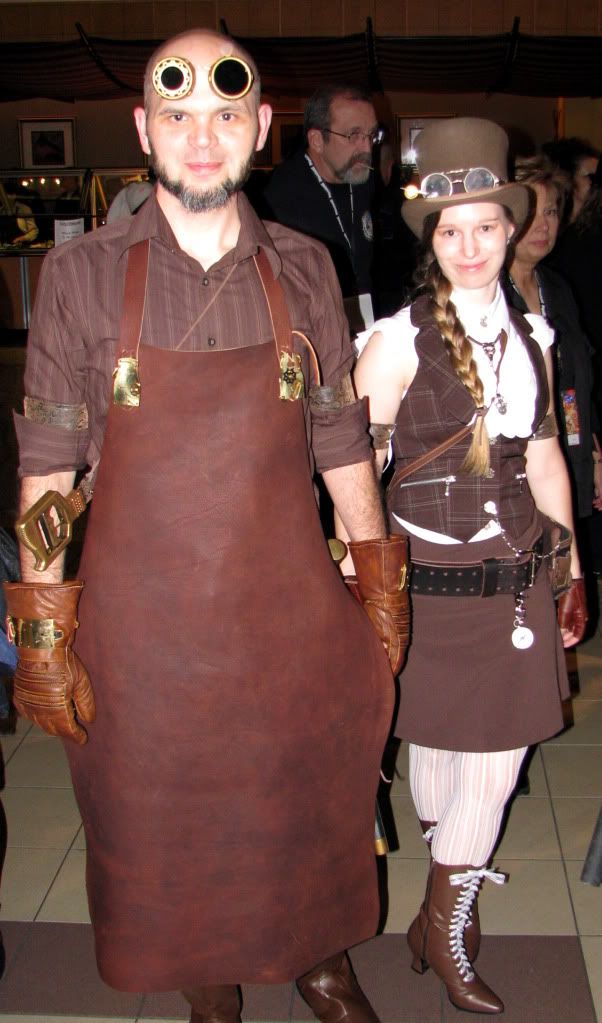 The meet-up wasn't the only place to find steampunks around the con. Far, far from it....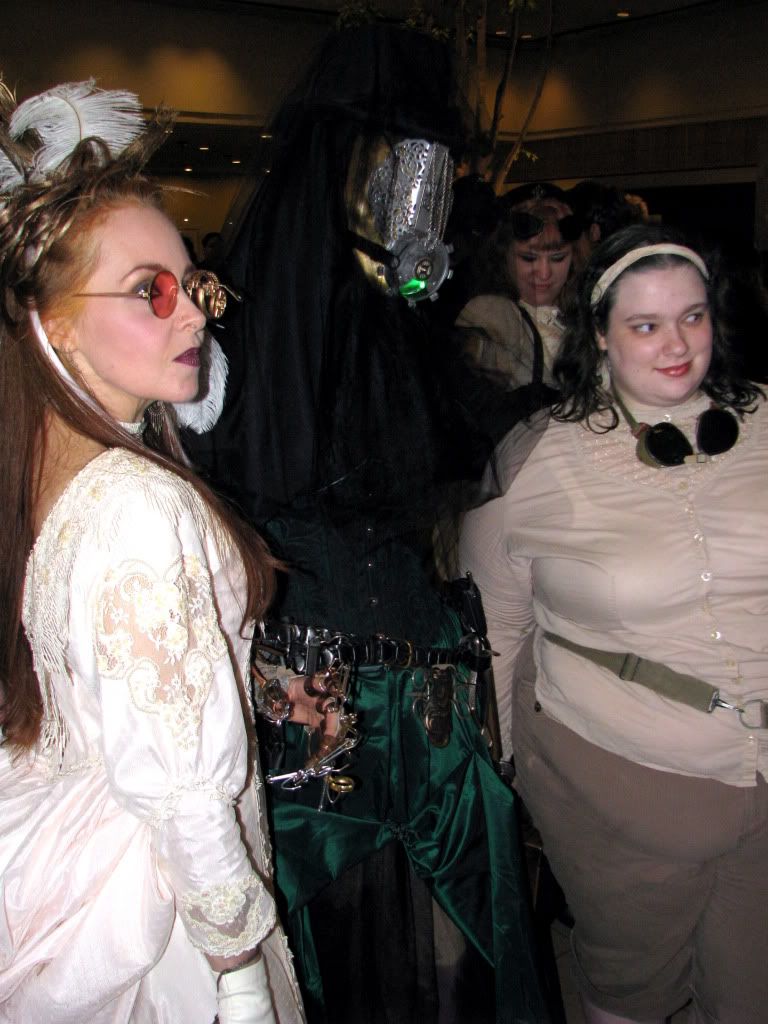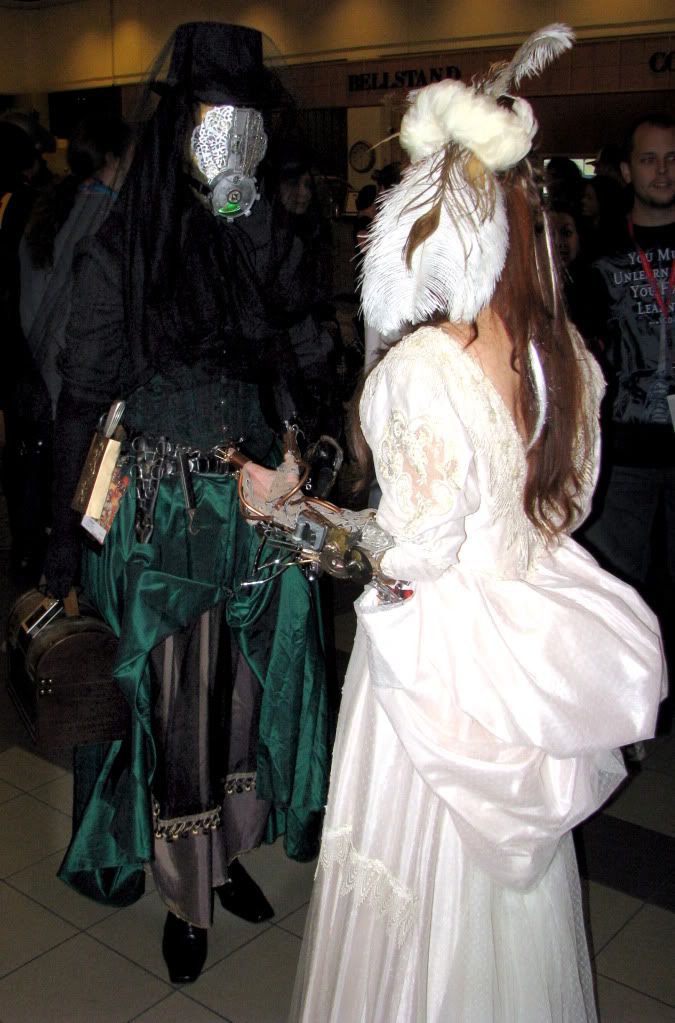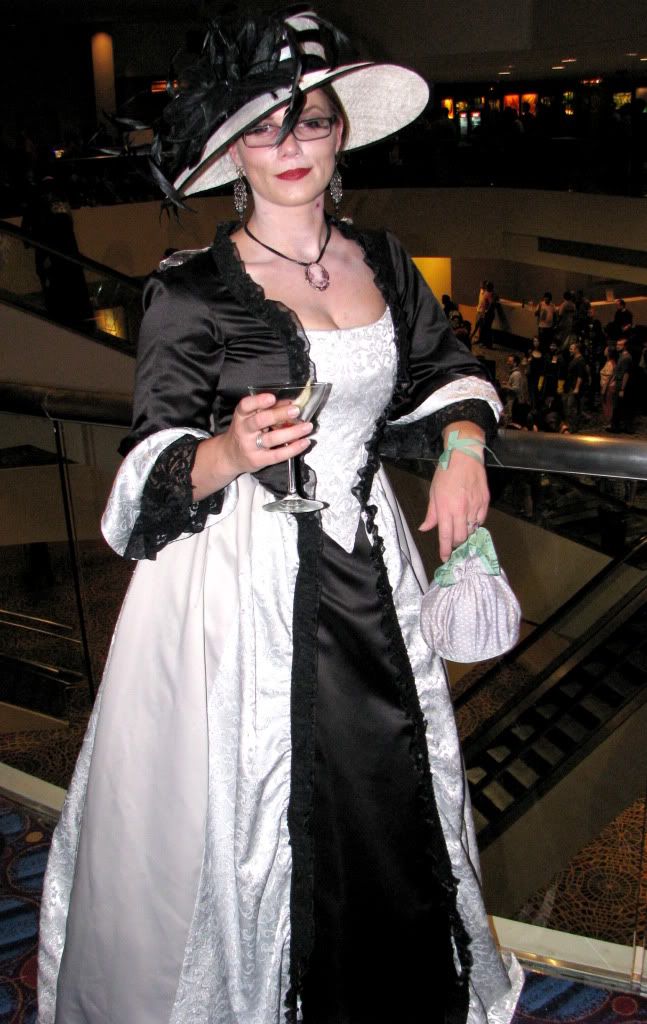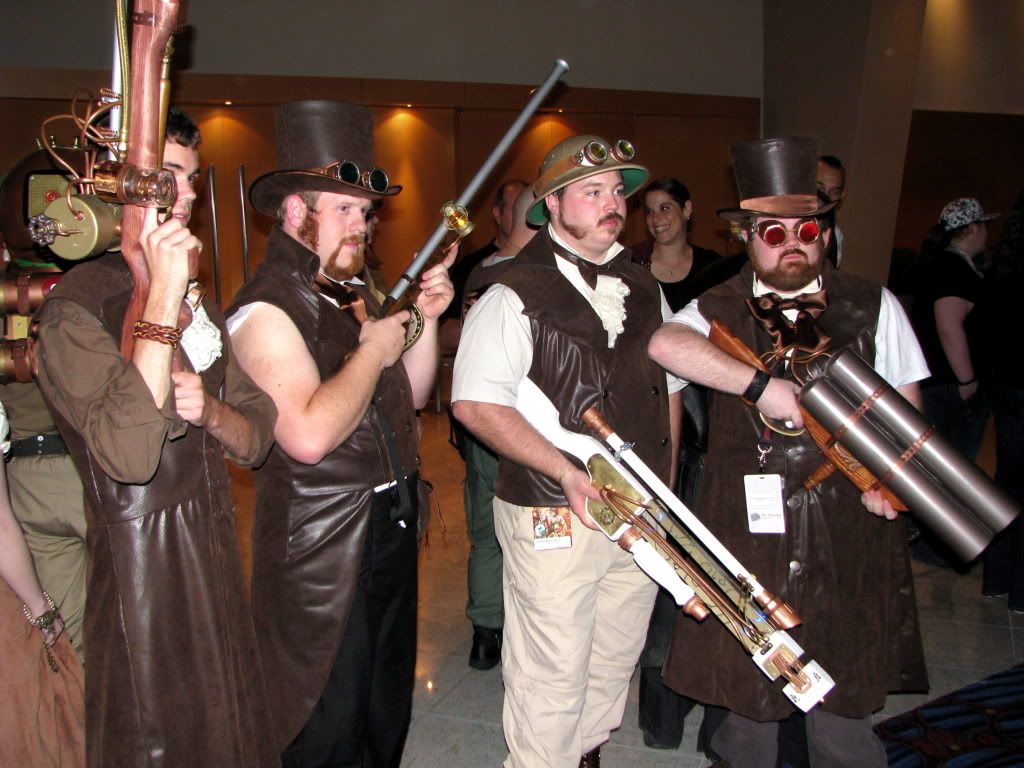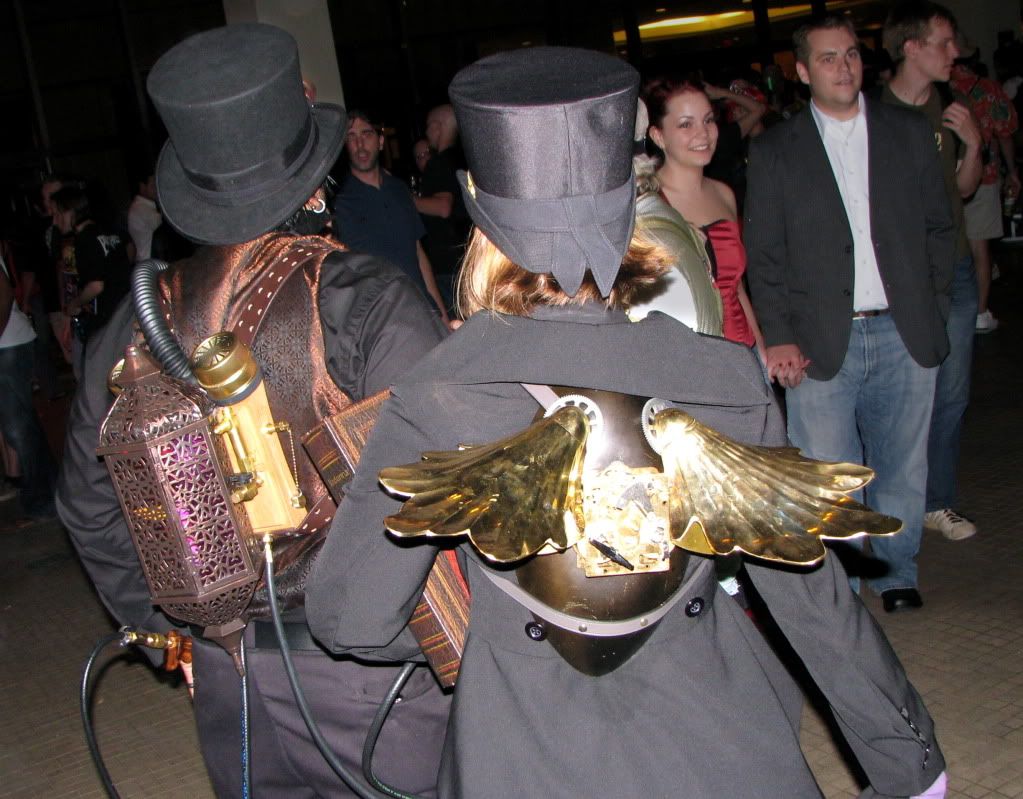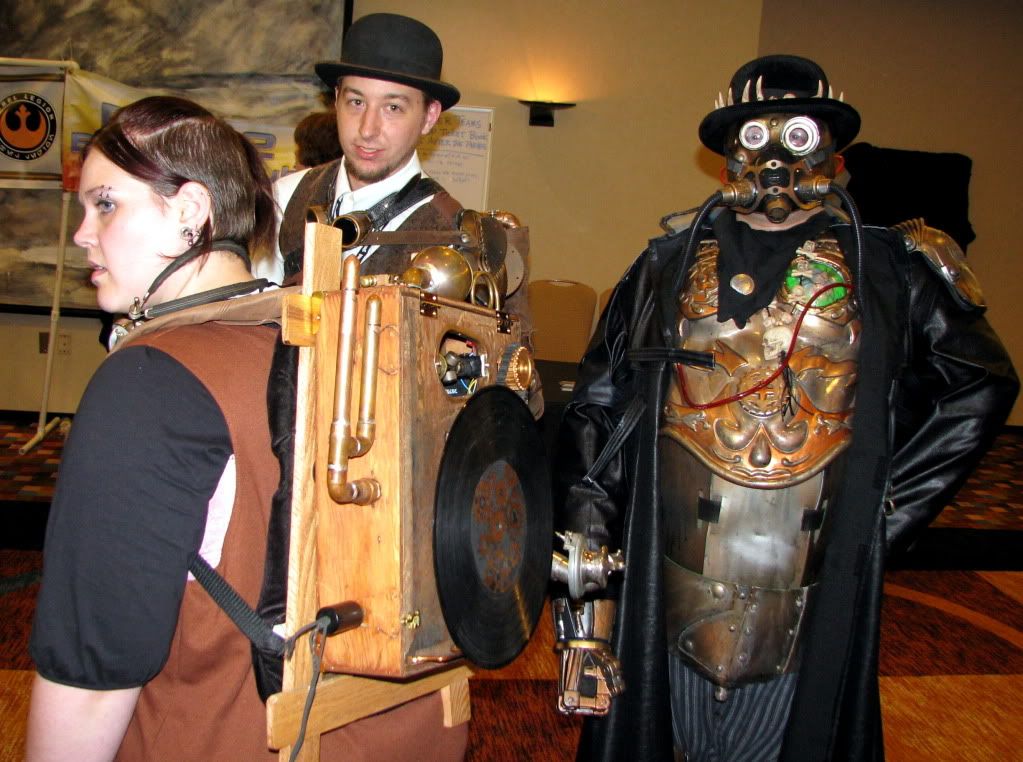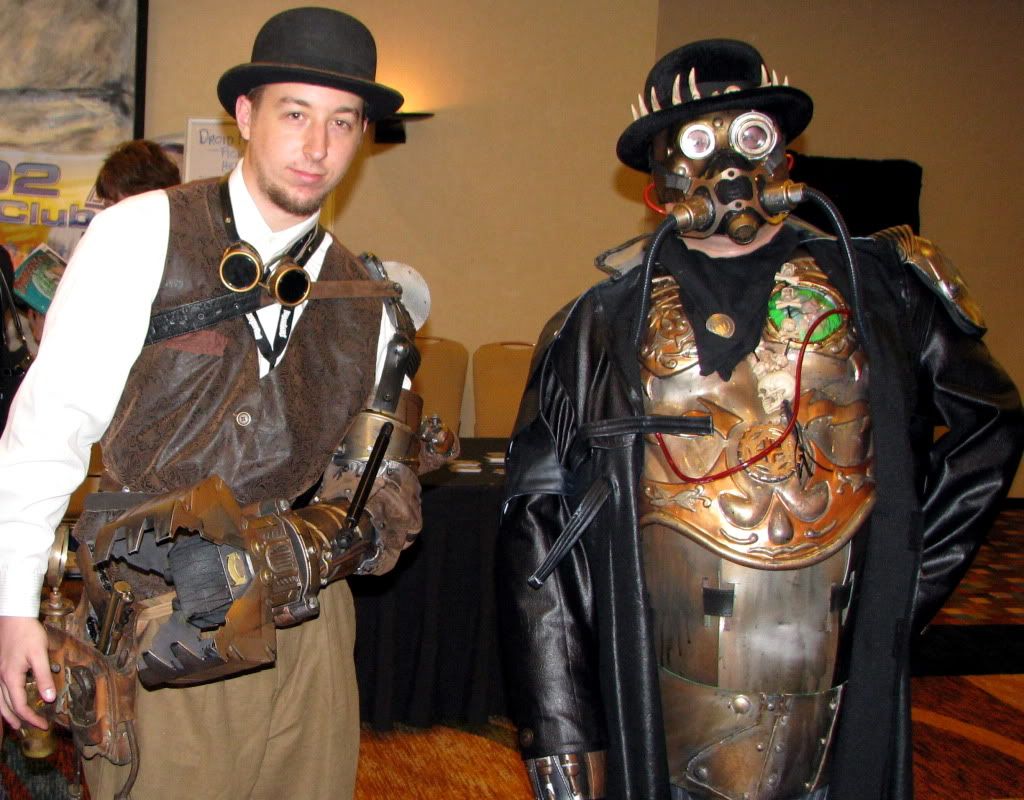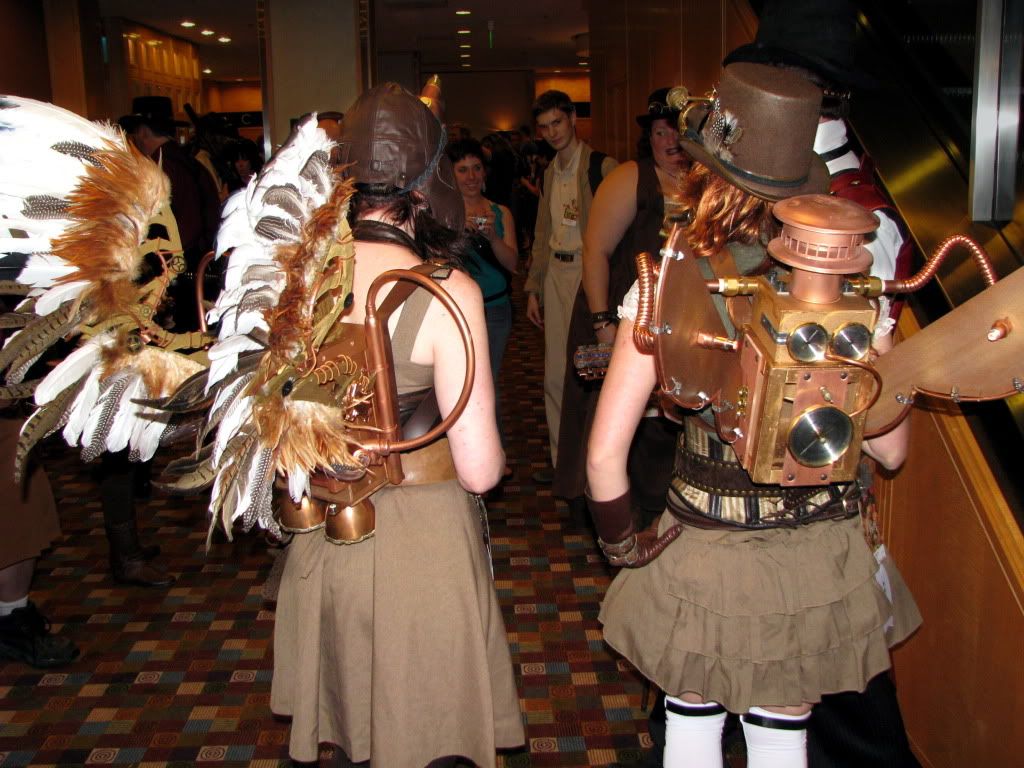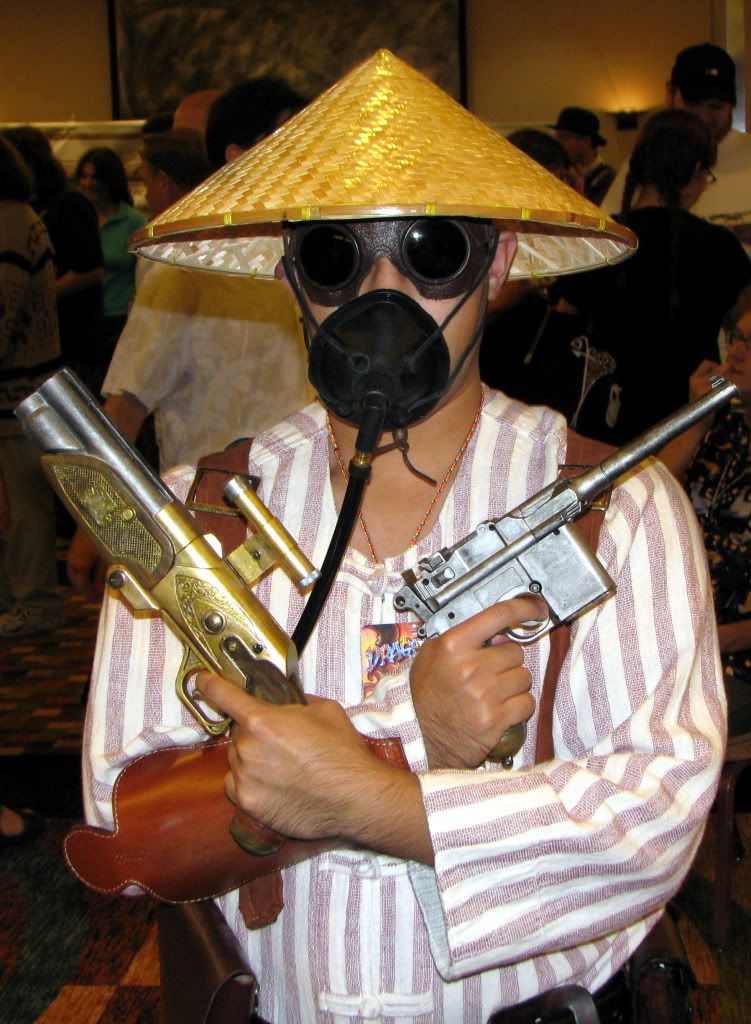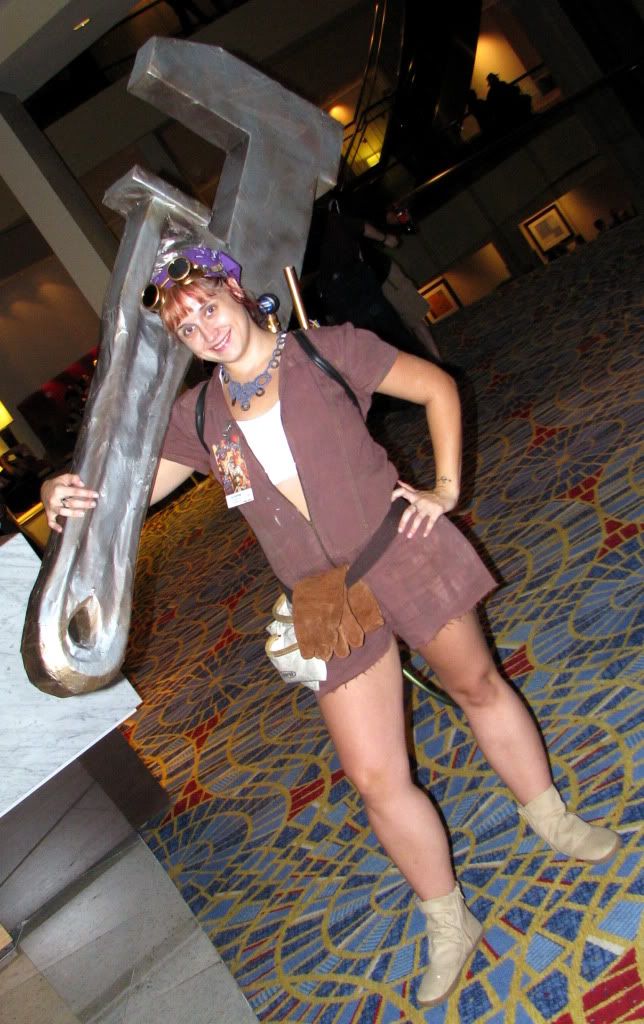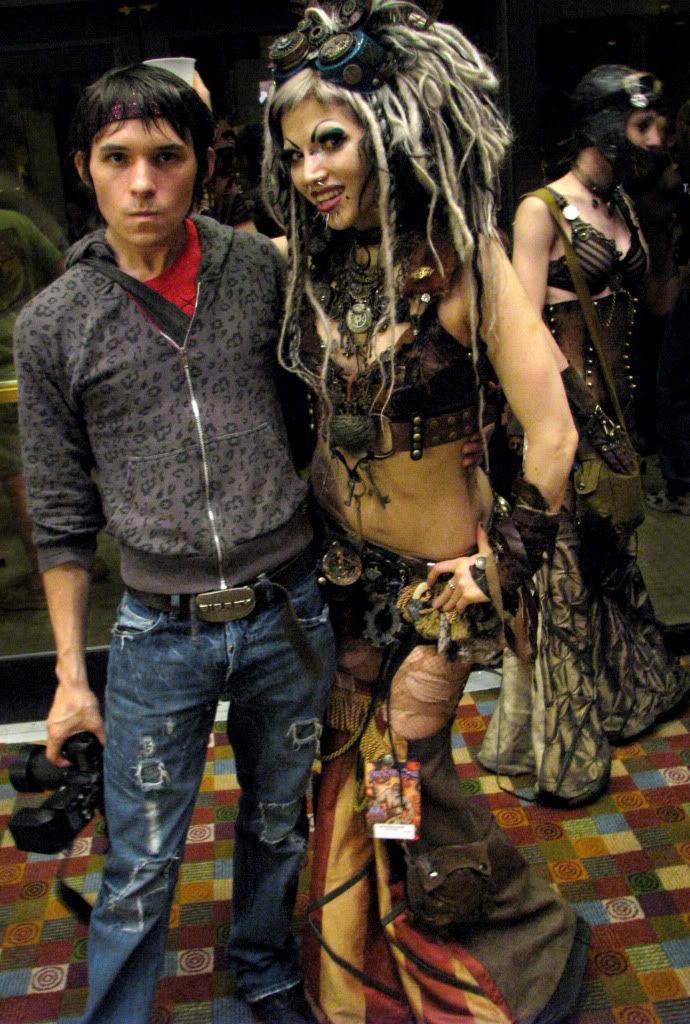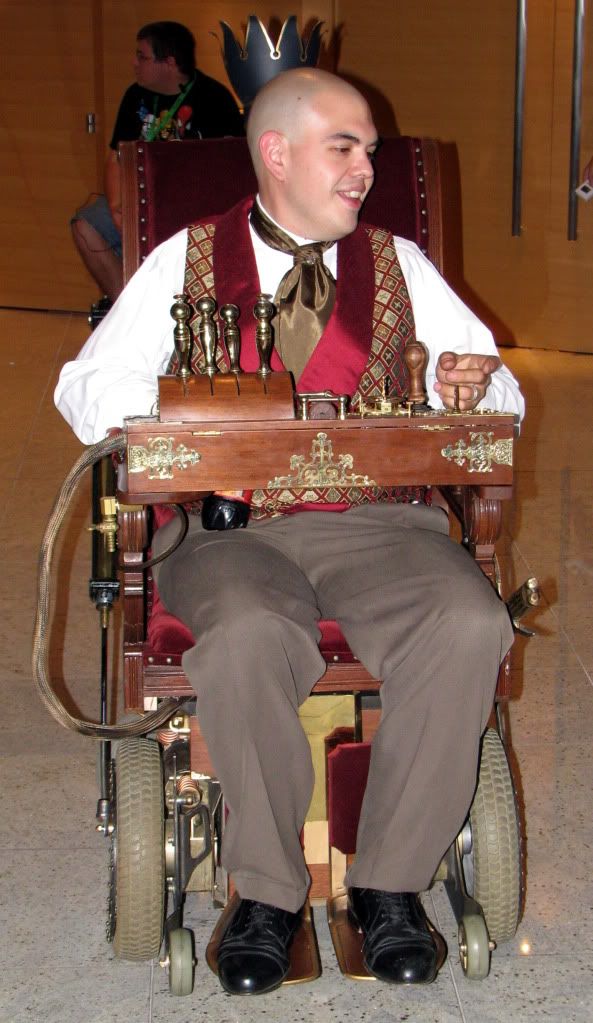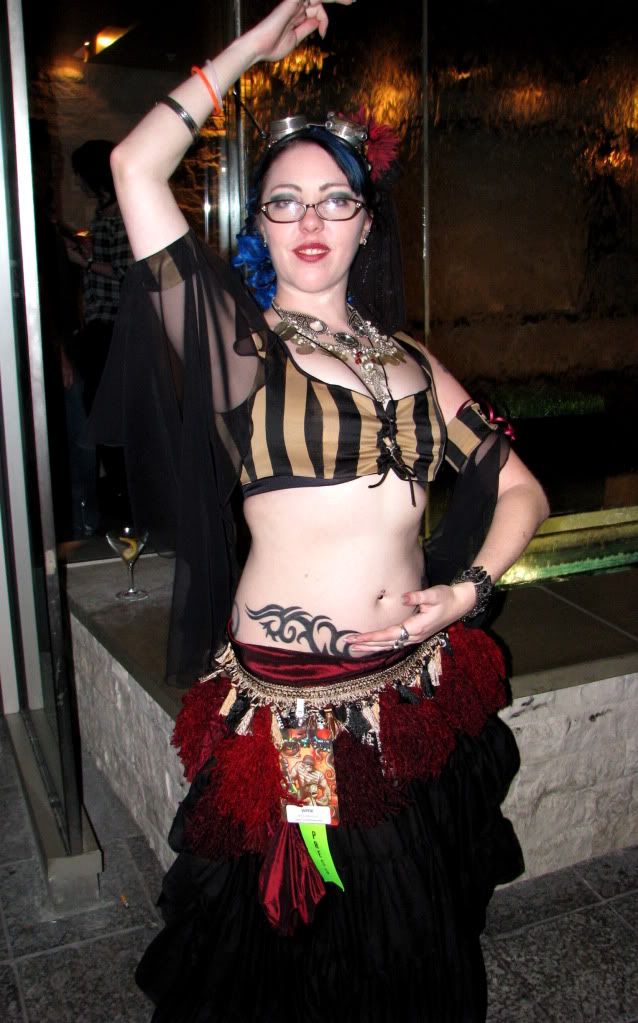 Like I said, boozepacks were very, very popular.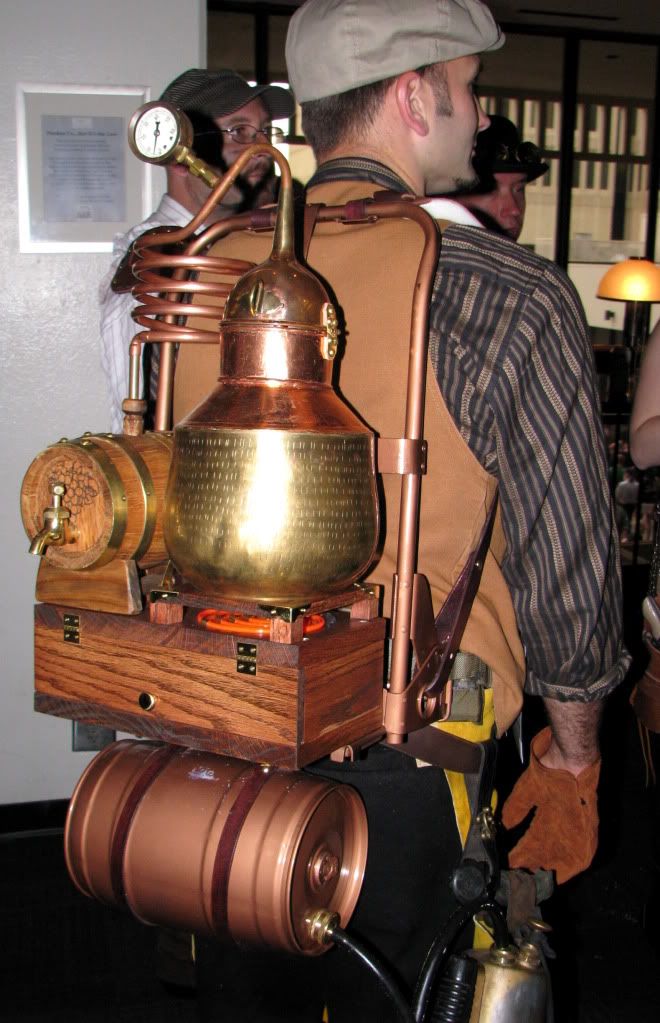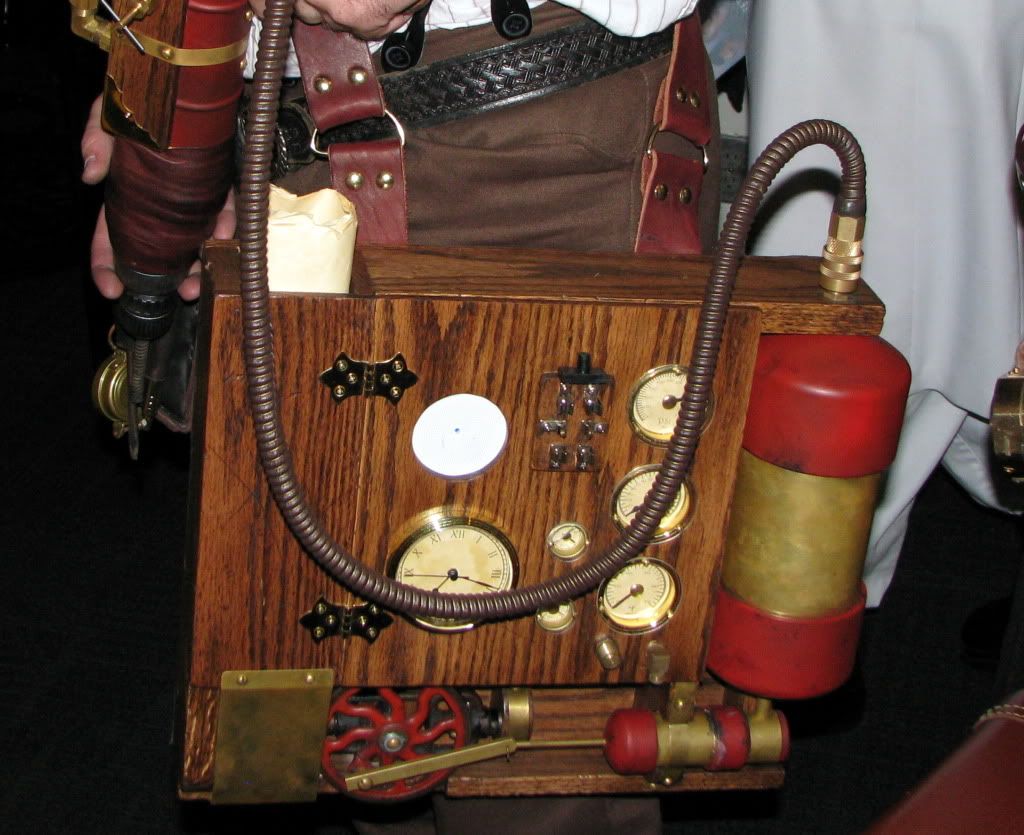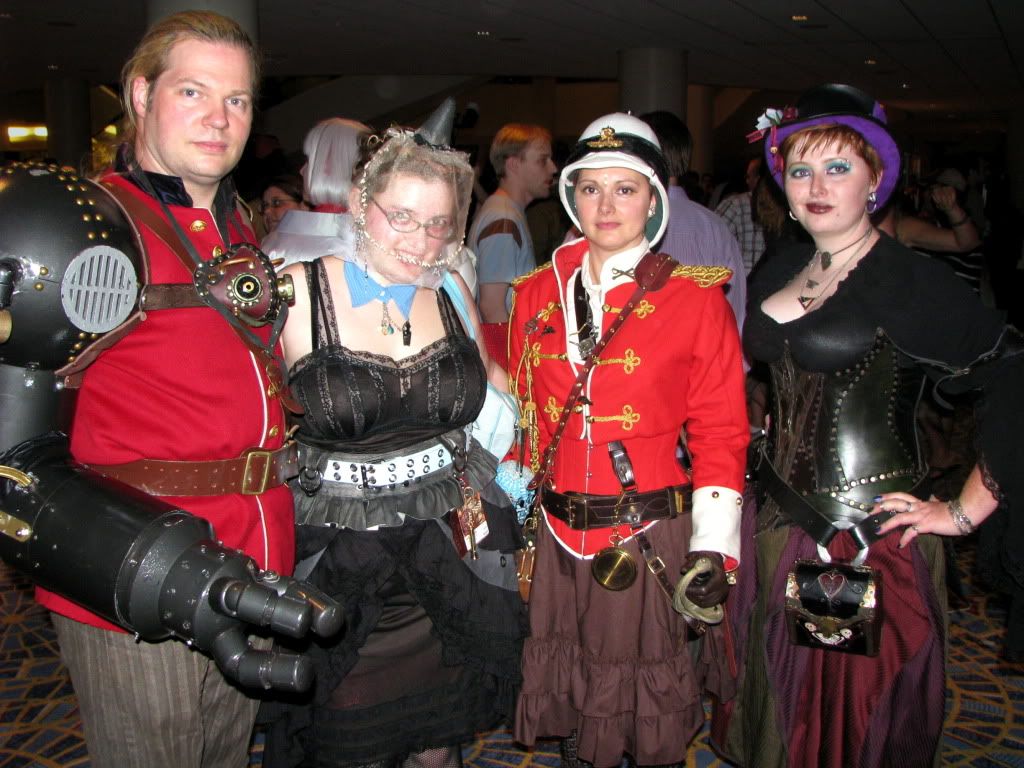 Not sure if its steampunk, but she made it herself: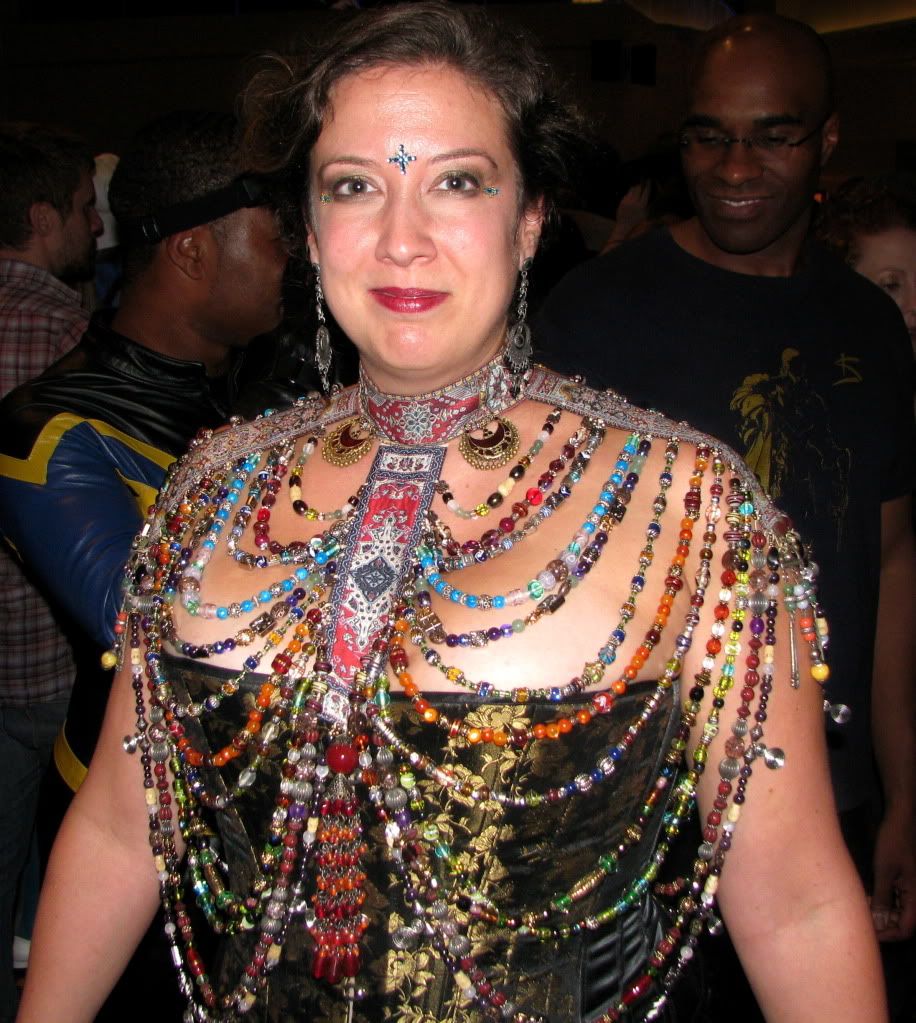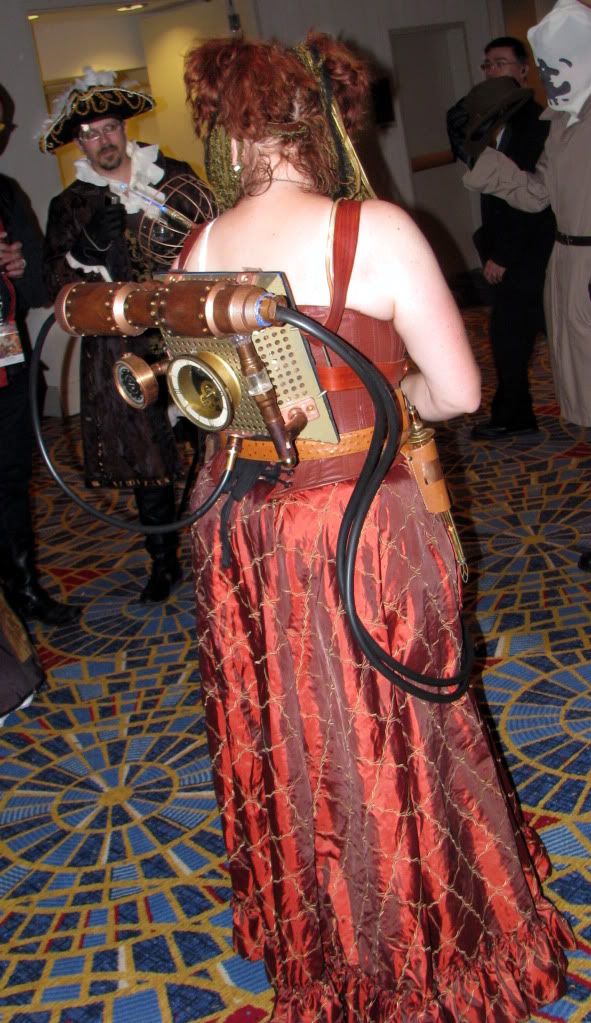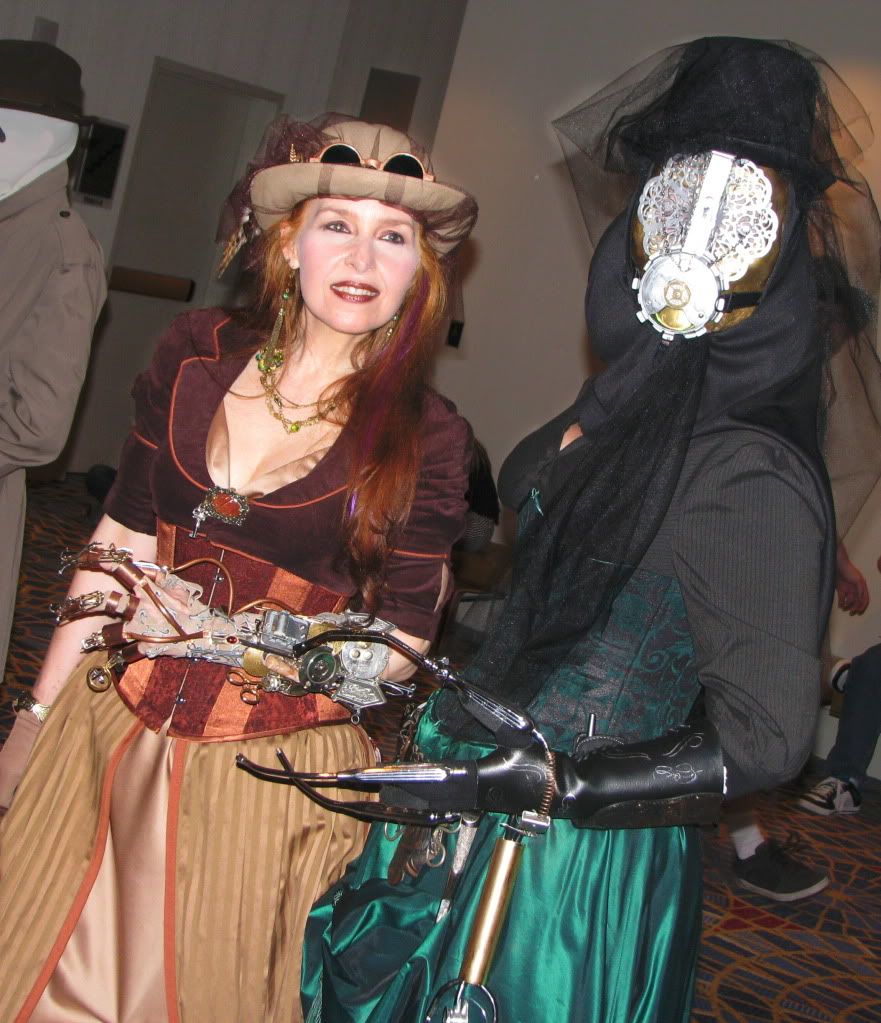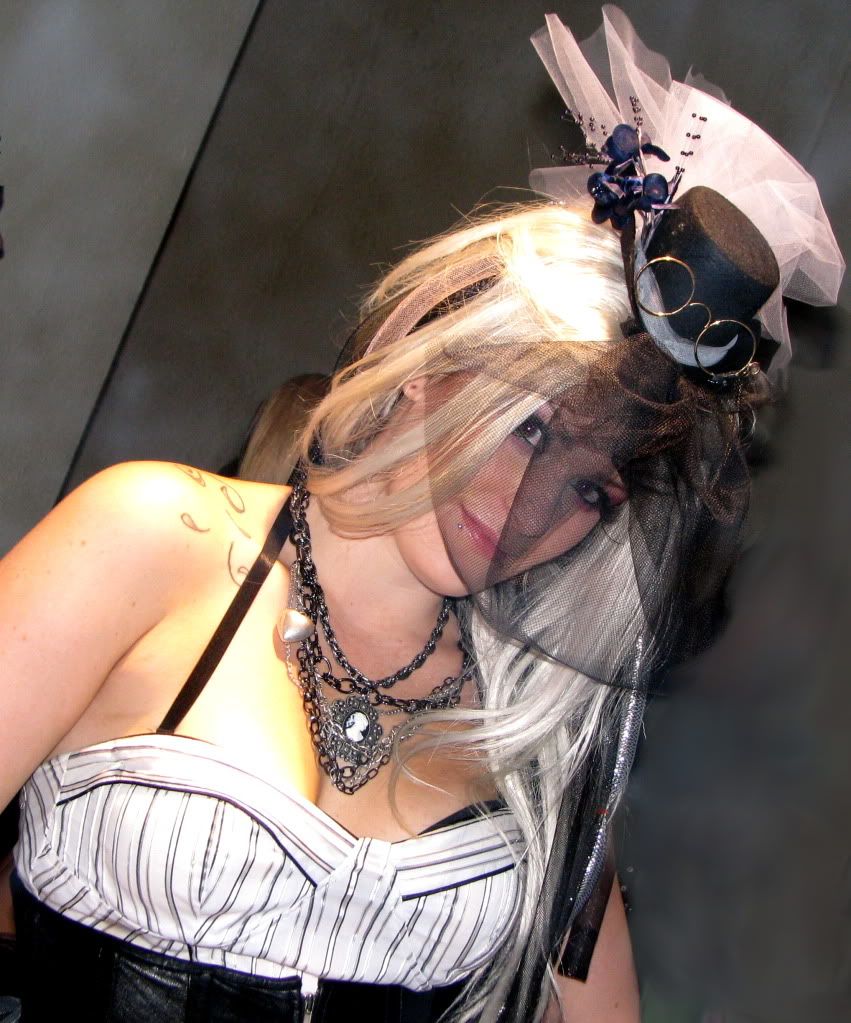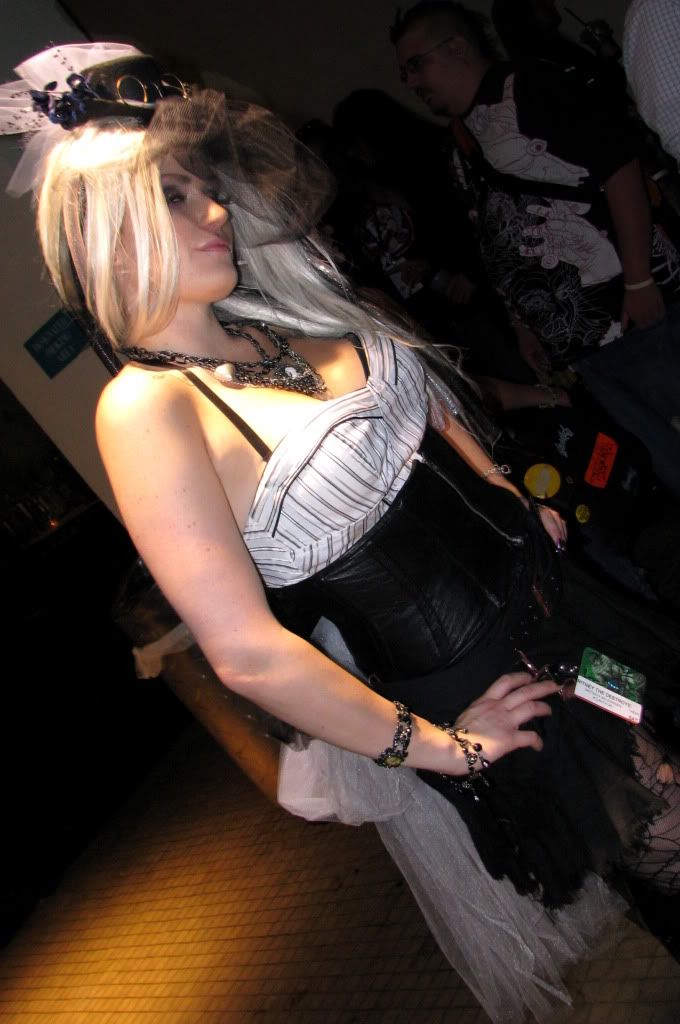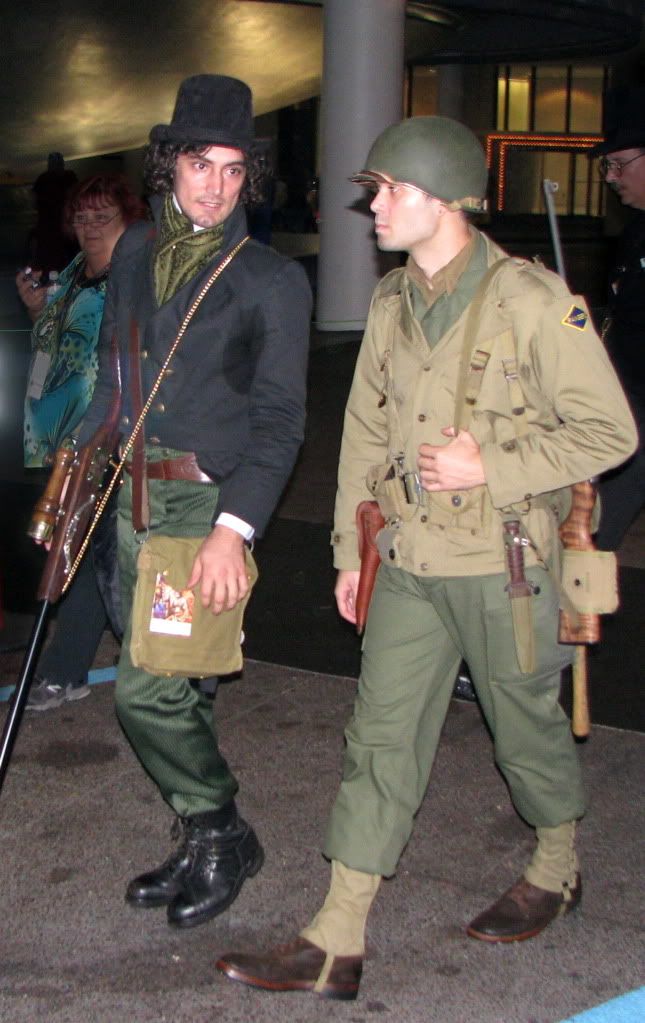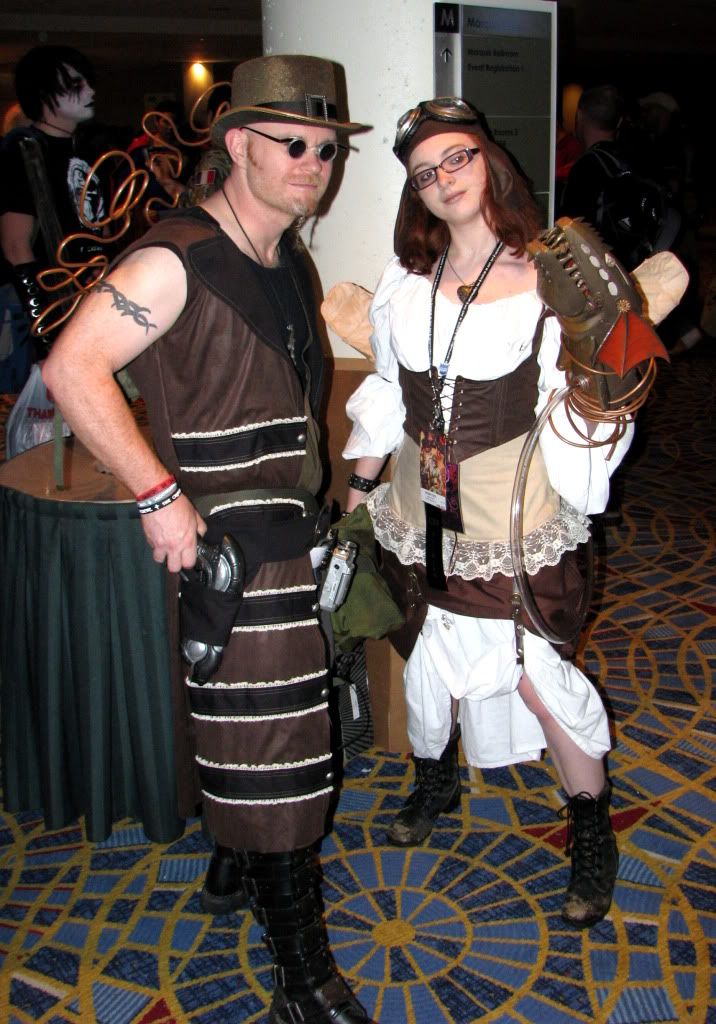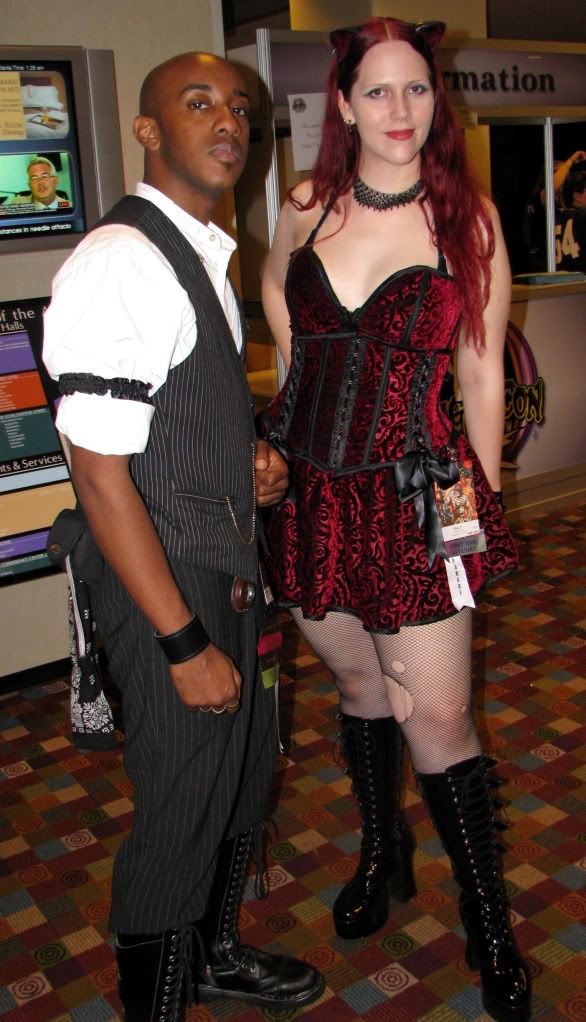 These two were completely festooned in vibrators. And smiles.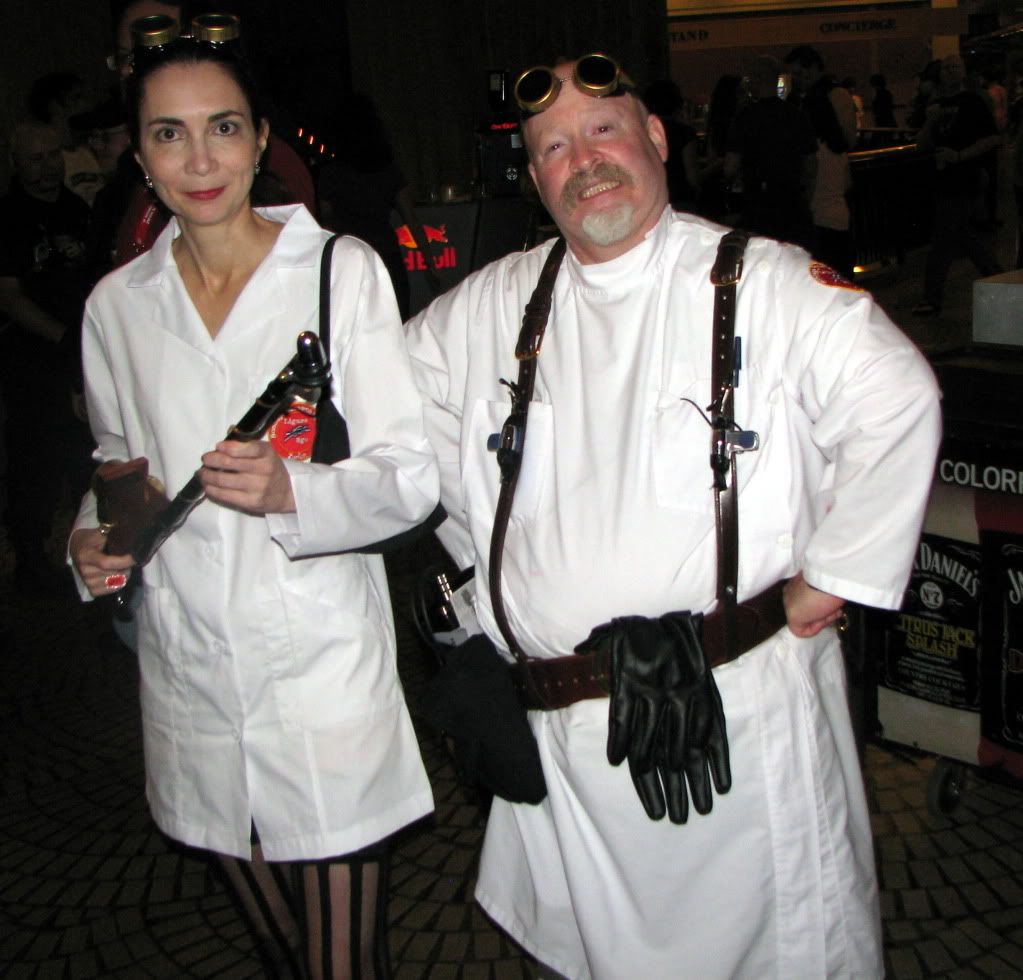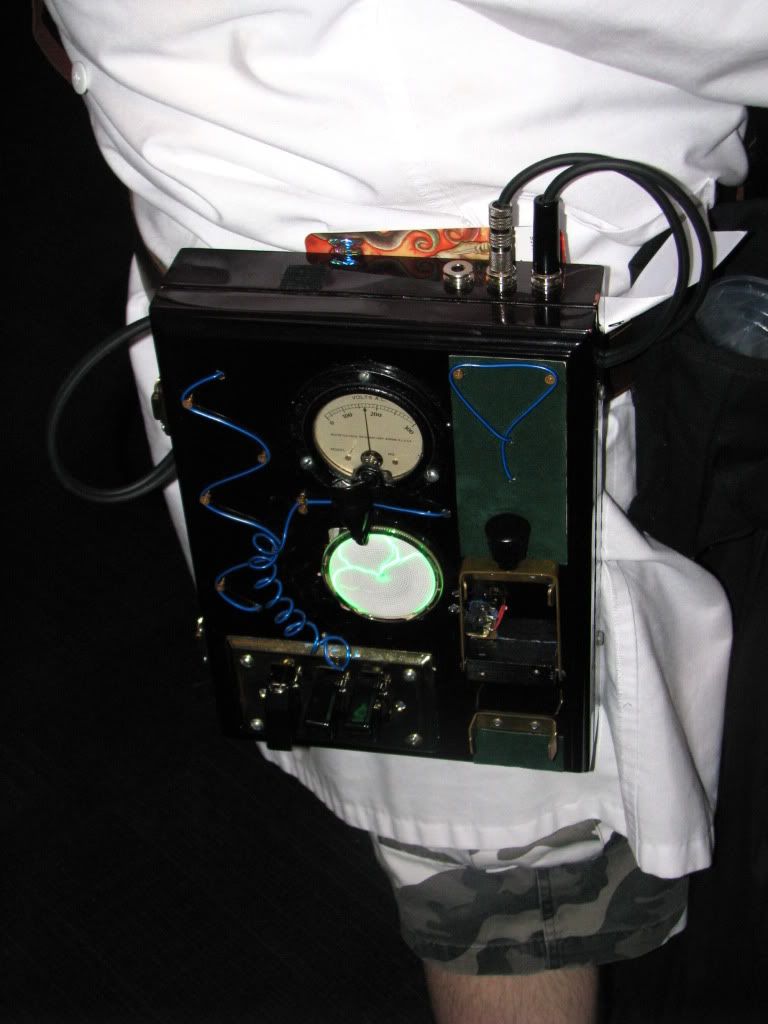 I love her glasses
And I kinda like what she's done with the camera here: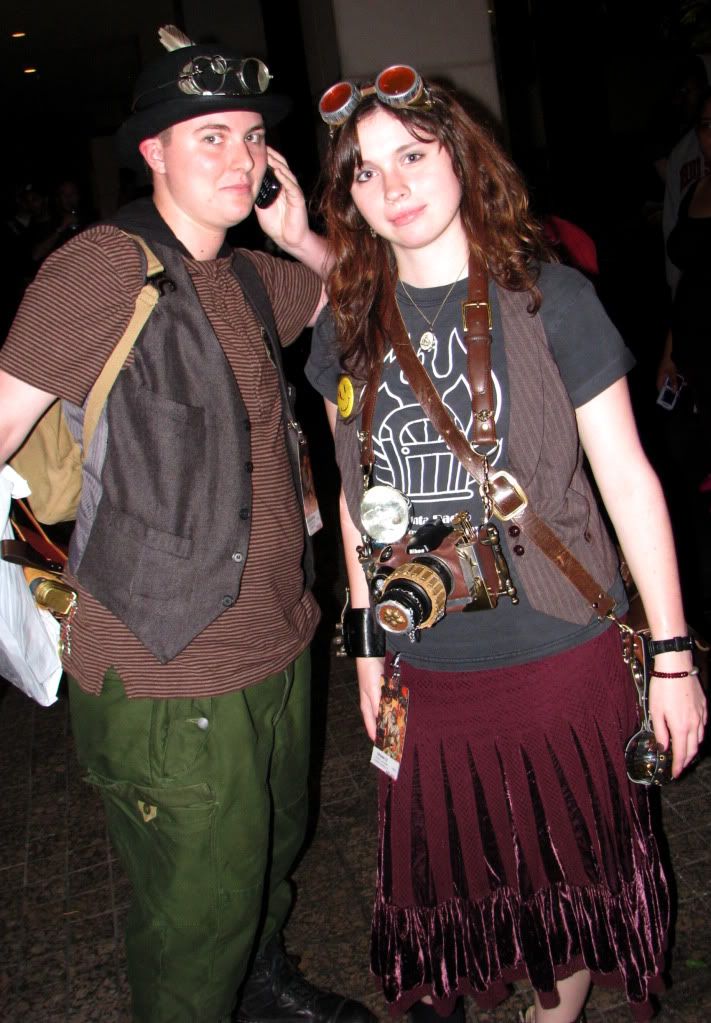 The brass piper of steamtown: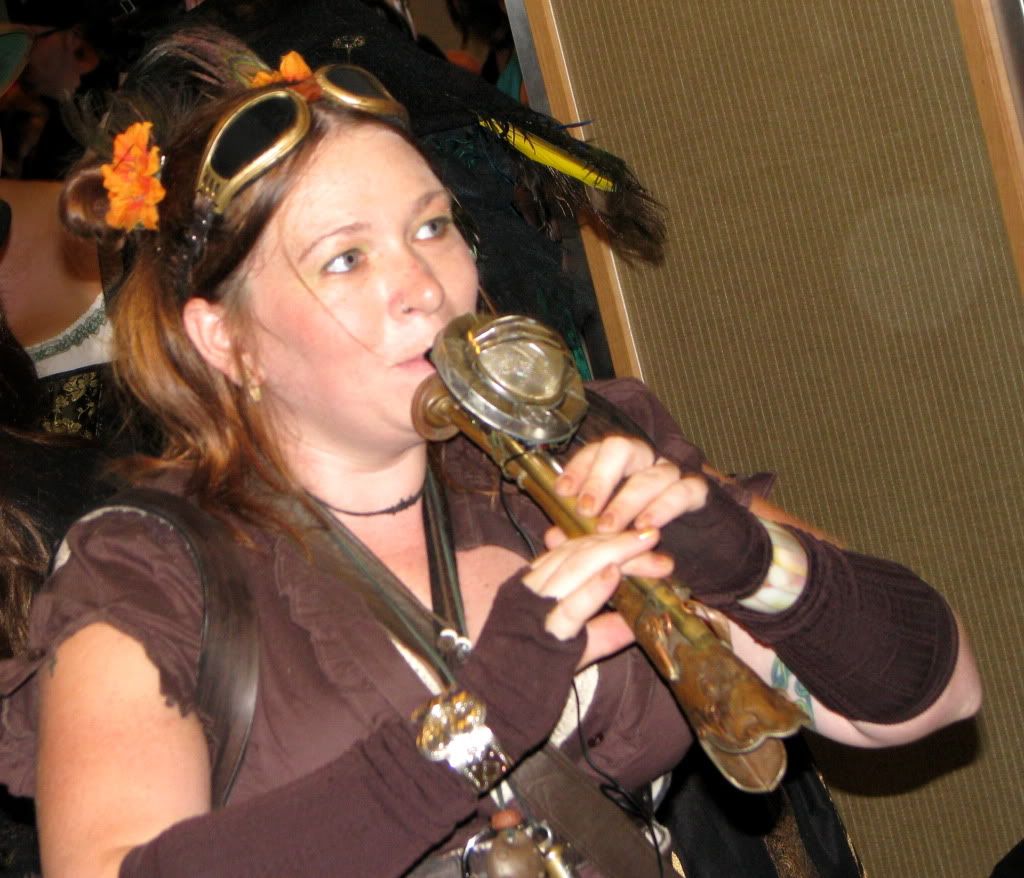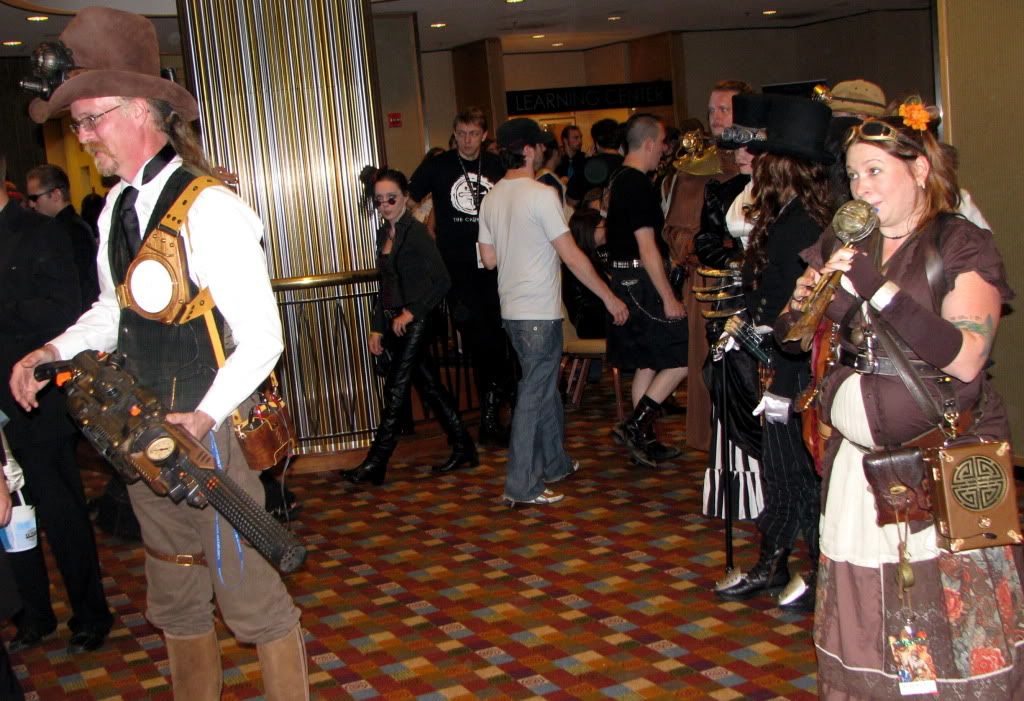 webbed fingers!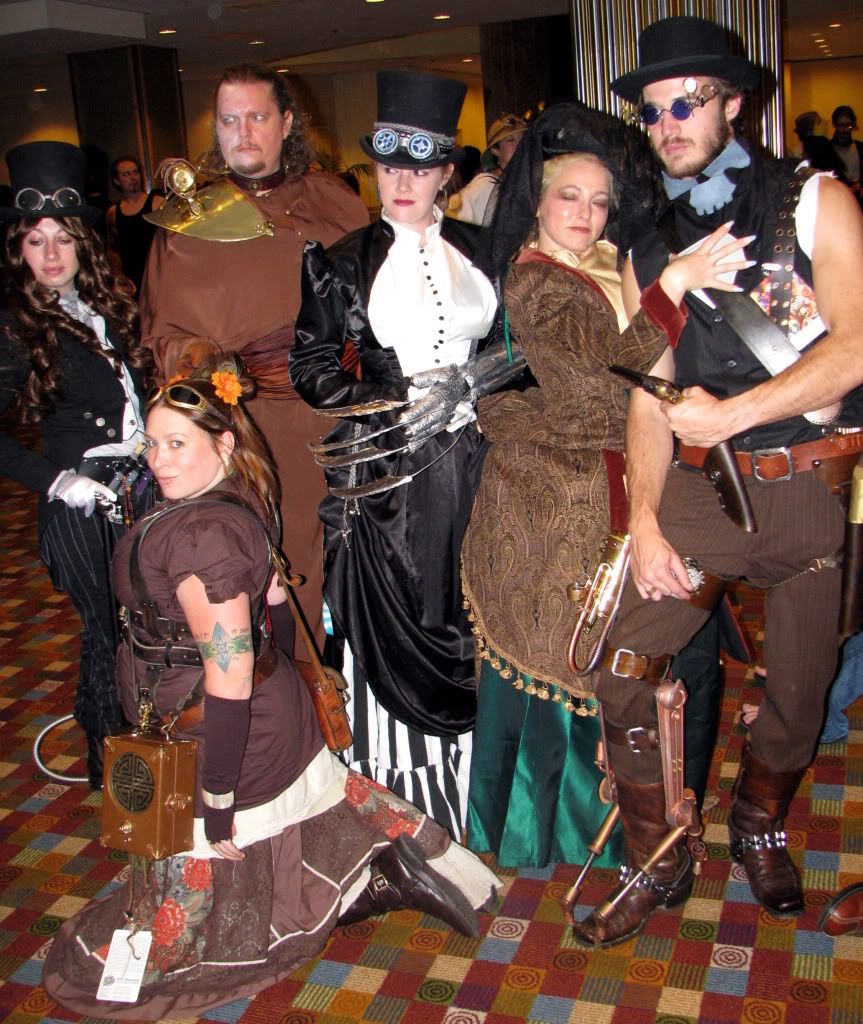 WEBBED FINGERS!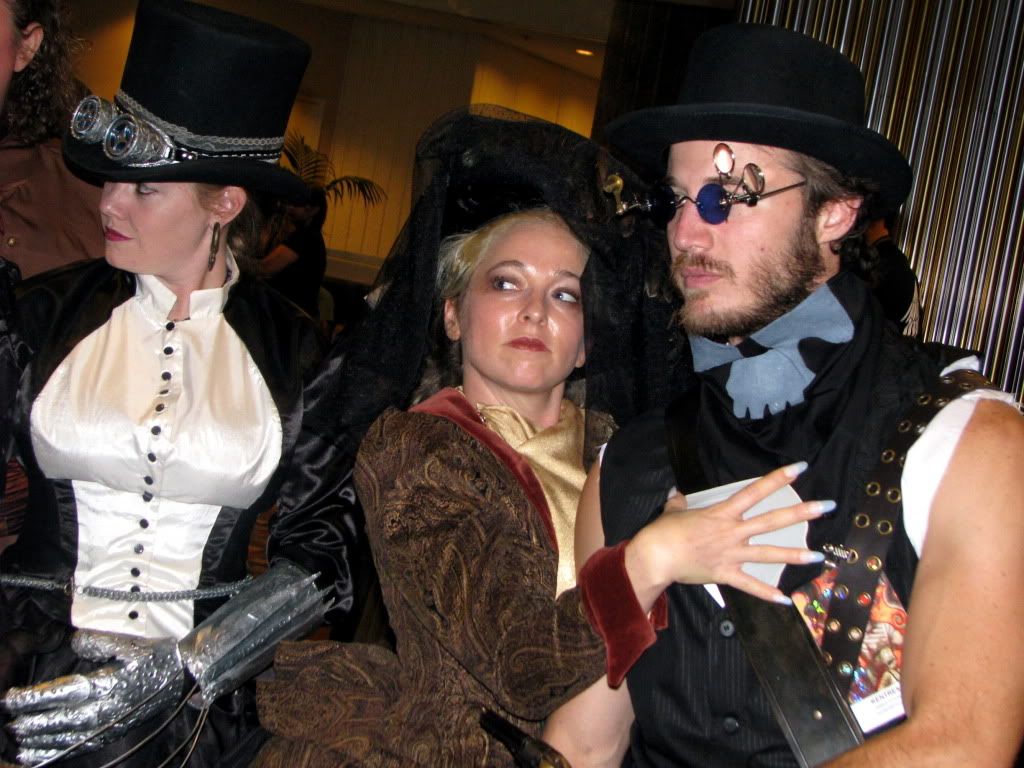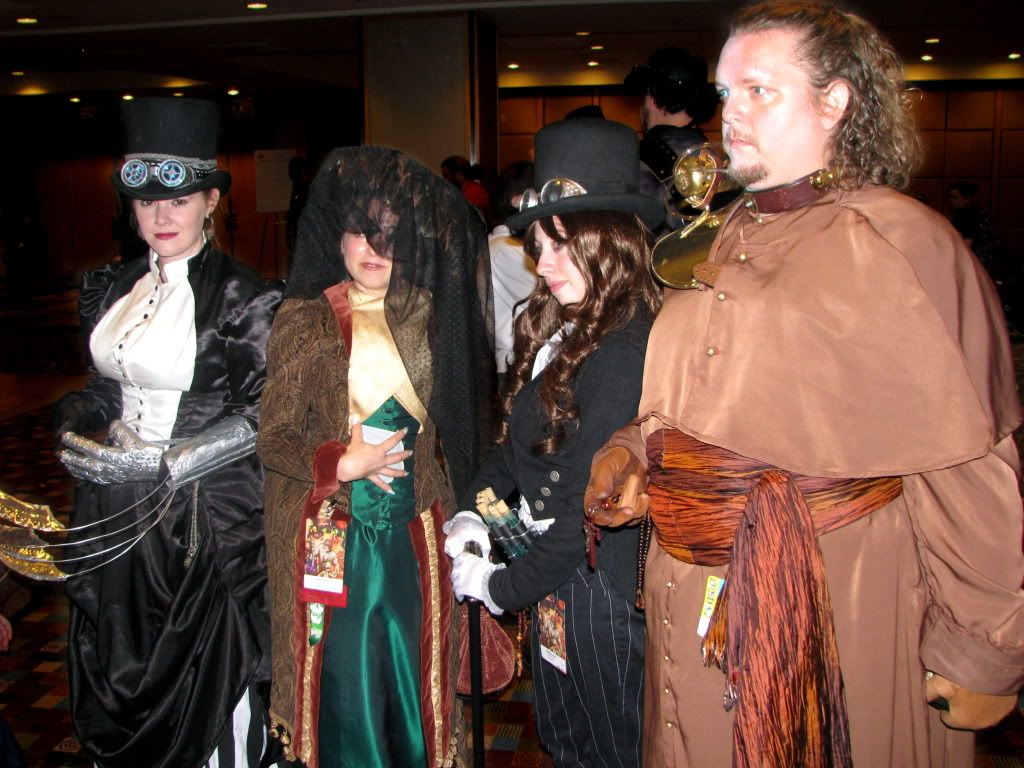 bite me...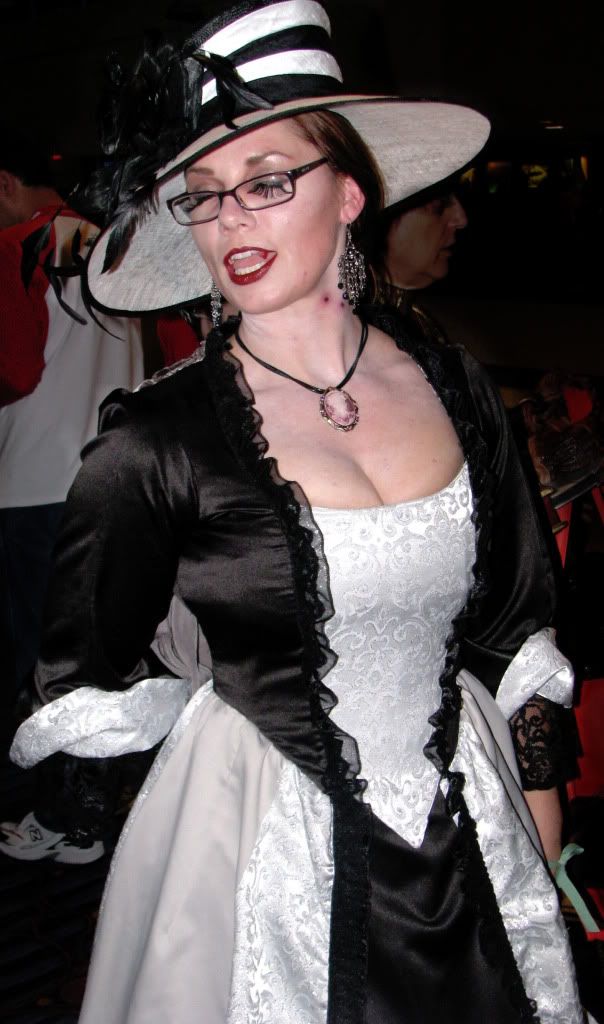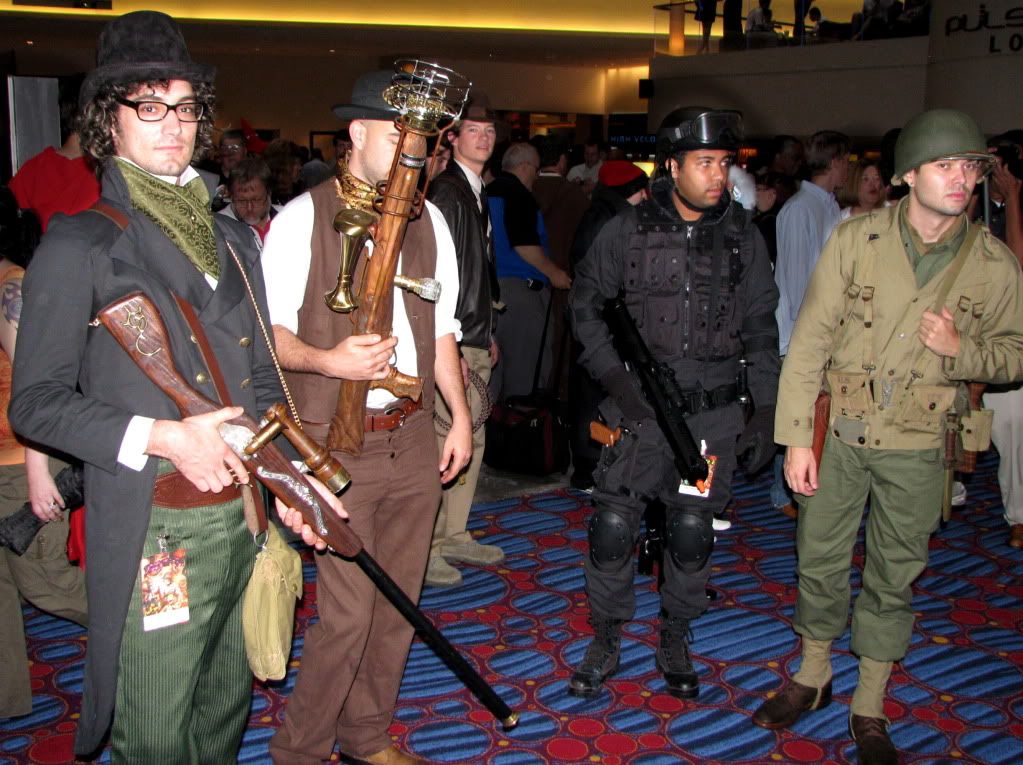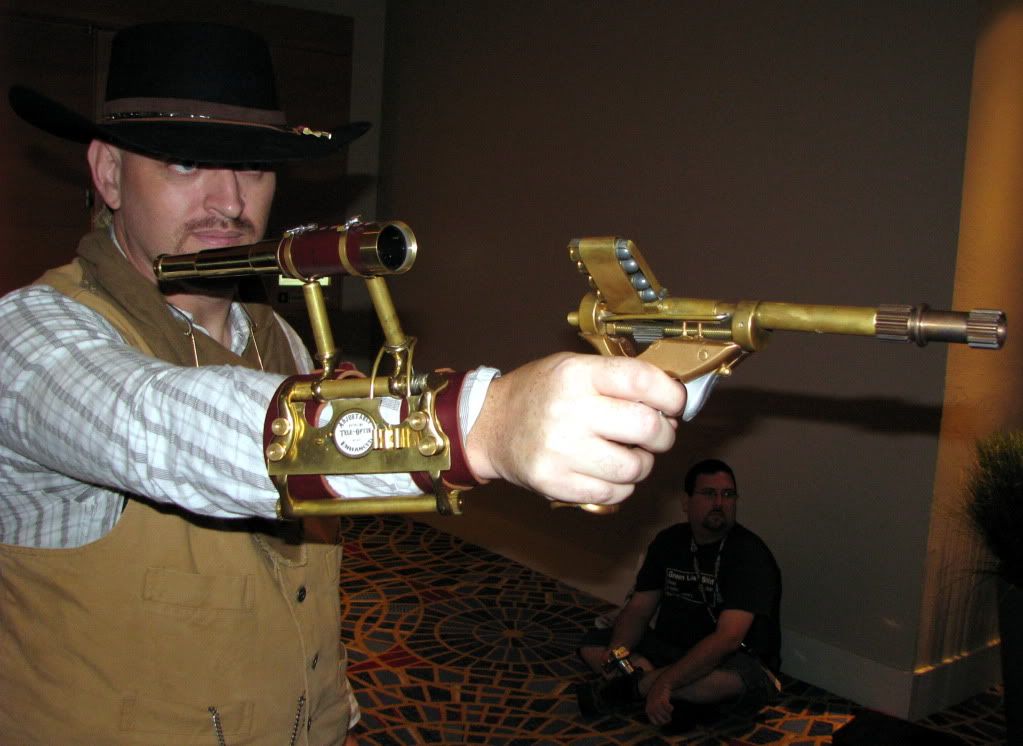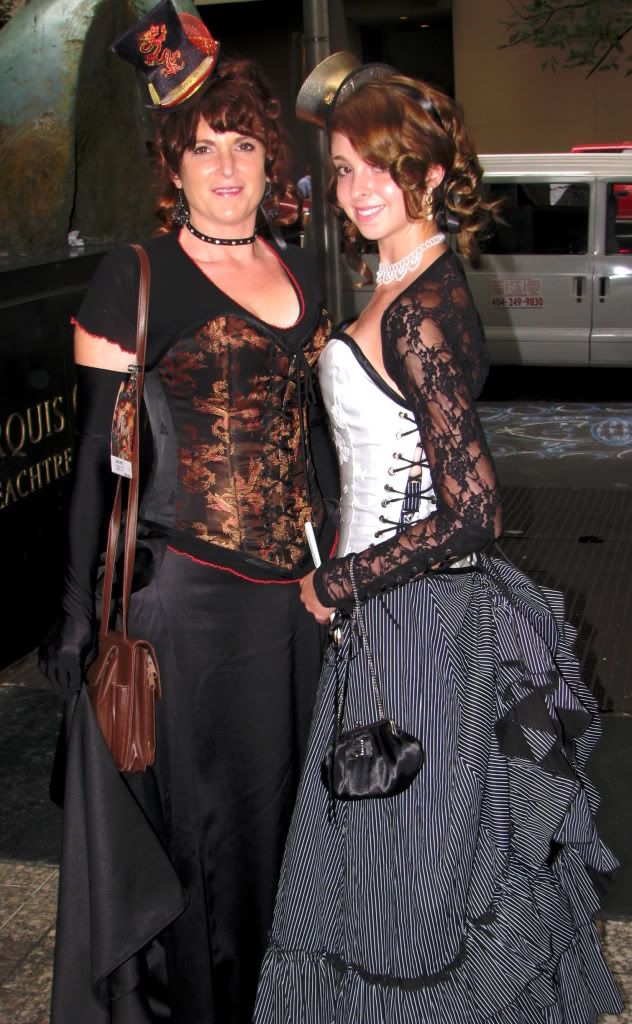 And who doesn't like a nice group theme?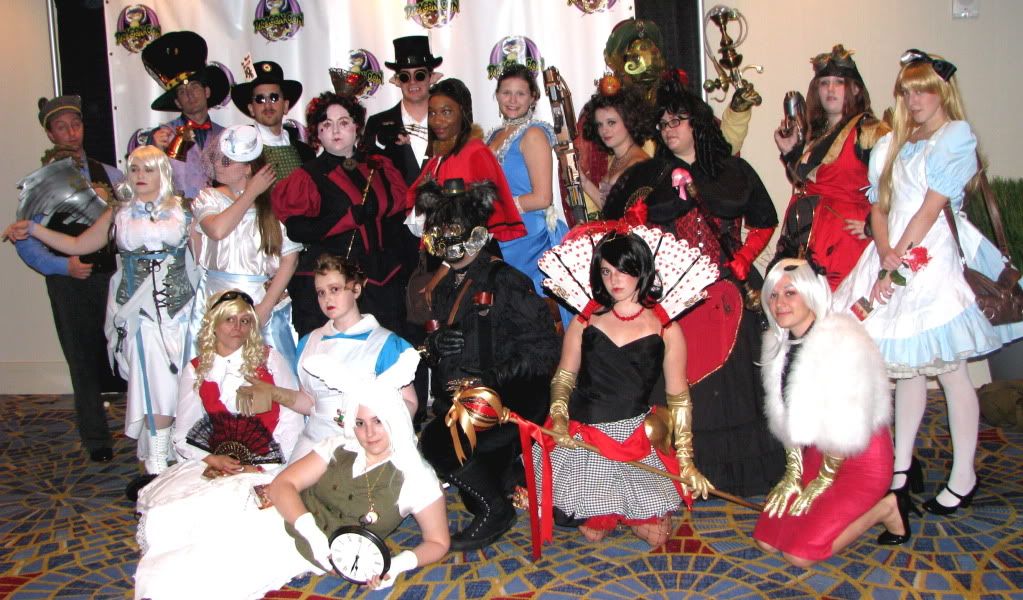 OK, the guy on the far left likes it a bit too much...
As you'll soon see, I love a woman with a big gun...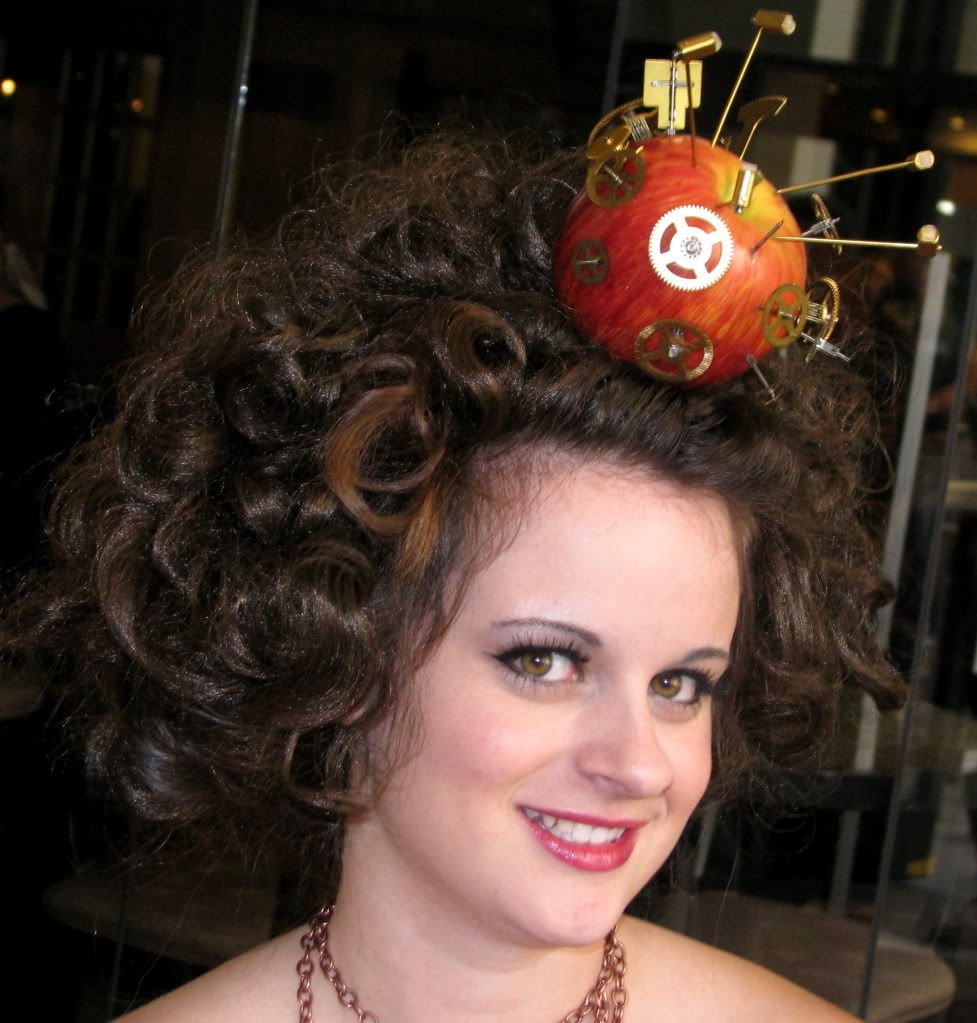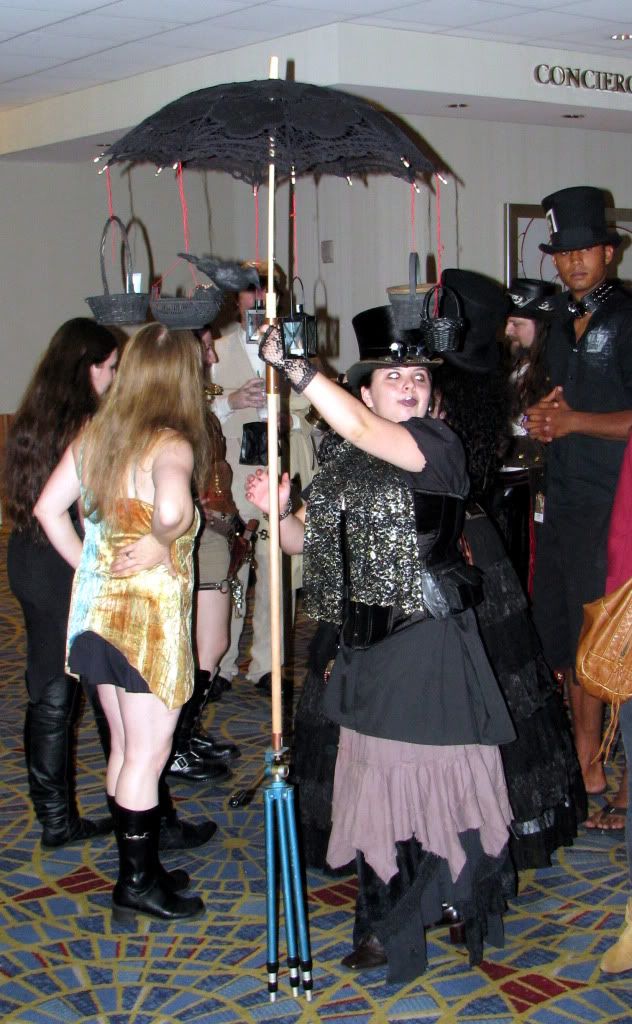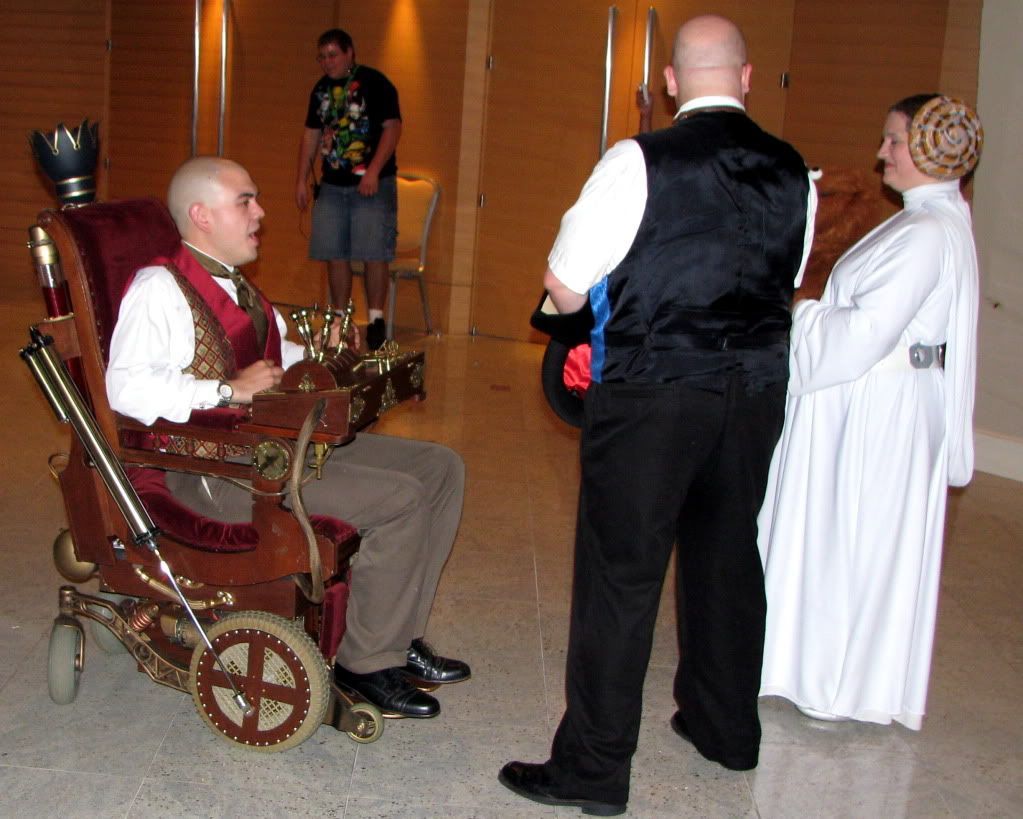 And just so you know, Steampunk works for the "Hyatt Back-Porch Girls" too!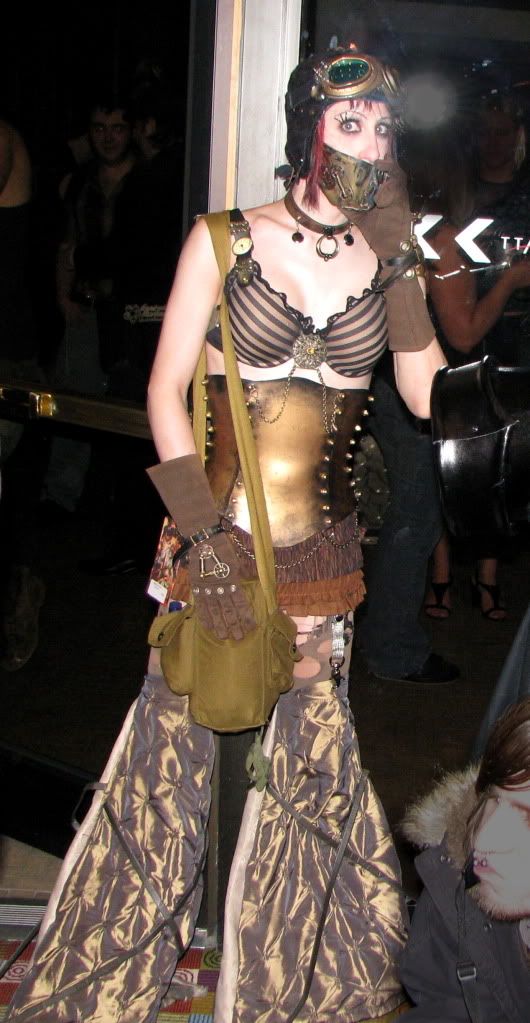 Man, next year I outta try and take a few pics....