This item comes from the hand of my lovely assistant, Artemiss. All I did was spray paint the thing, all the construction and detail work is hers. Personally, I'd have gone a bit further with the detailing and brought out all the molded hydraulics and such, which she felt would make it look too busy.
But it's a cute little bugger, so here it is.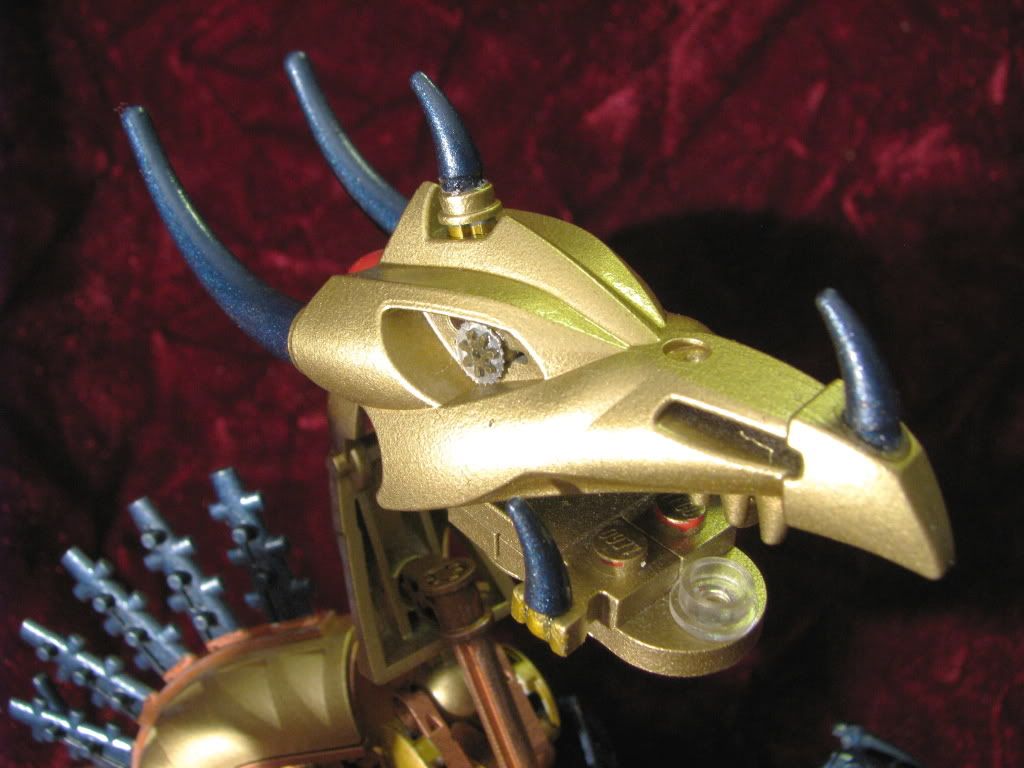 Inspired by the clock work owl in Clash of the Titans, Artemiss' intent for this piece was to make a cute little pet to crouch on her shoulder. Built primarily from Lego Bionicle pieces, most of the skeleton is stock parts but some were modified – grinding, as the kids say these days.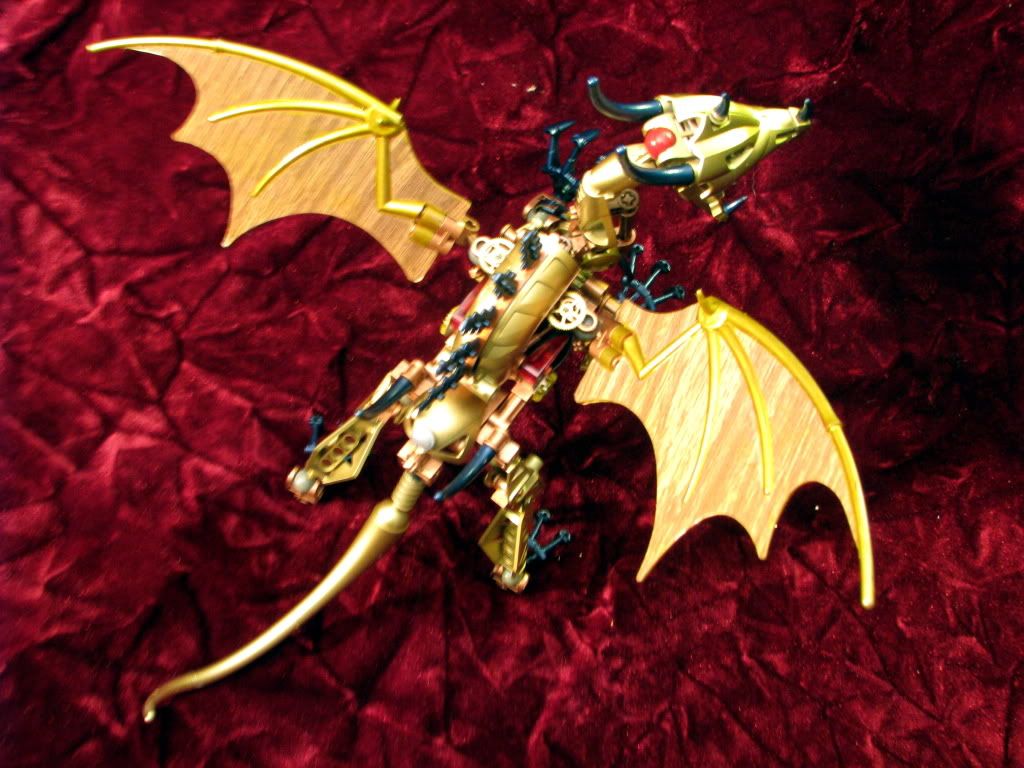 The wings use the same vinyl contact paper we've been playing with lately.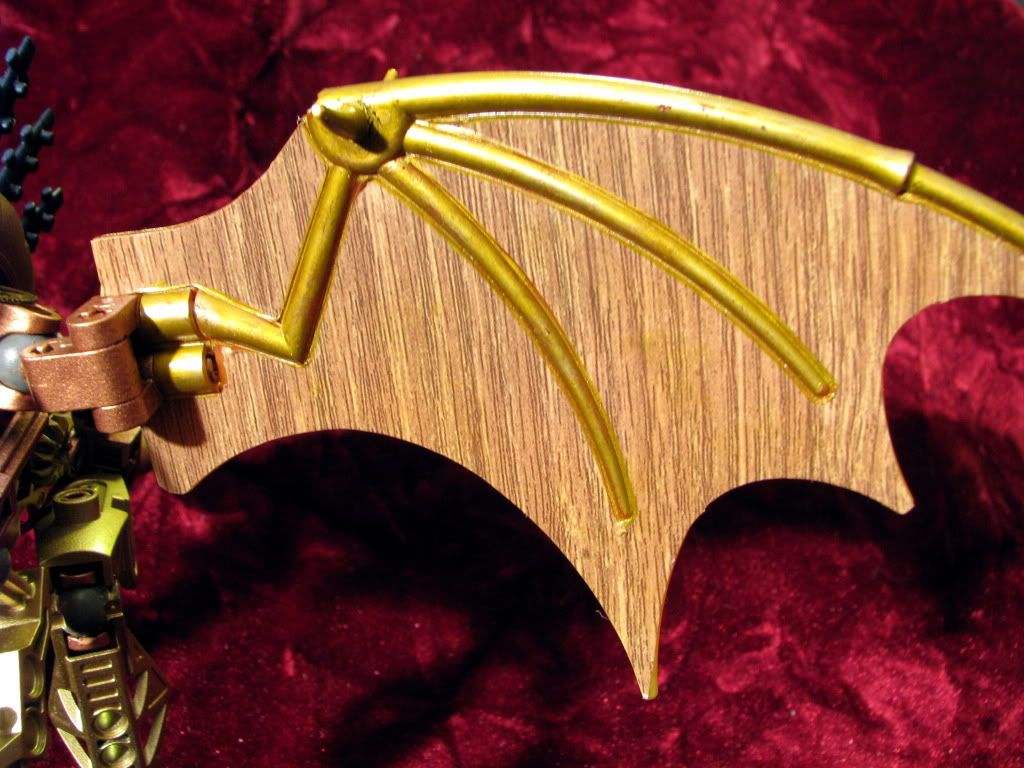 Most of the metallic paint was sprayed on via rattle can, with some detail work done with metallic ink pens. The gold wing spines were done in metallic ink because we weren't sure how the soft plastic would react to the metallic spray paint.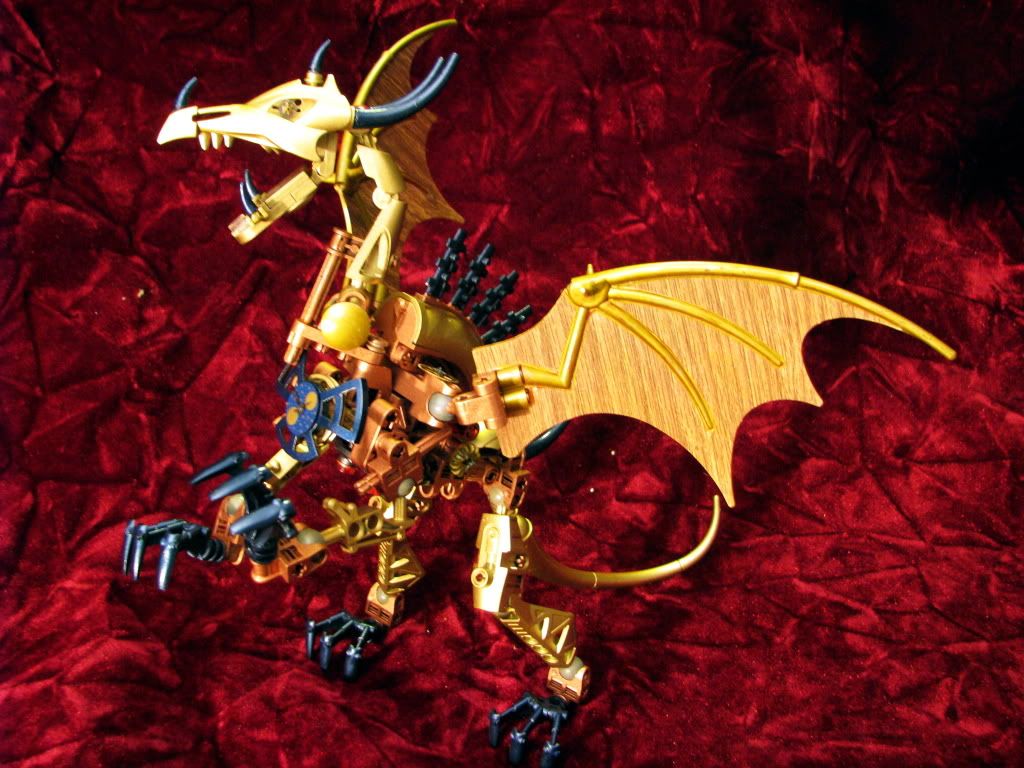 For final detailing, she added gears, cogs, and various other little watch parts.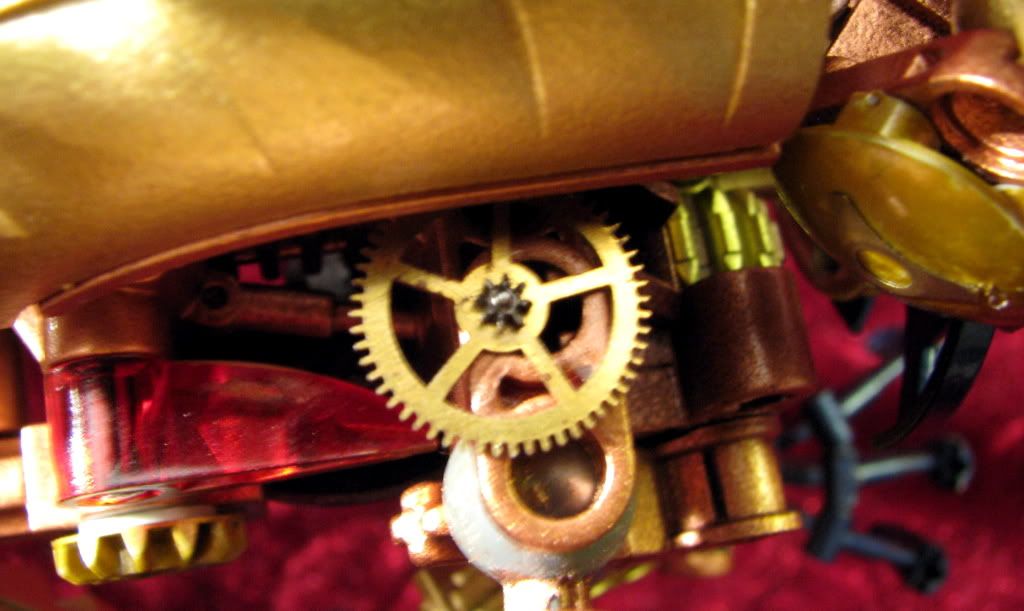 And he's got a watch face for a breast plate.
She's still got some future modifications in mind. The back opens into a small compartment, and we're thinking of making something that looks like recording apparatus inside, to better fulfill this guy's intended surveillance missions. She also plans to fashion him a small leather shoulder perch.