3 Feb 2008
As a kick-off for what is intended to be the first of a monthly event, we all got together and played a mega battle. That meant Soviets vs. Germans, no lists, anything painted. A lot of the old hands didn't show, but we made up the slack in new guys, which is exactly what you need to have happen some times. Many of the Germans are mine, with lots of heavy tank support by the additional commanders. Likewise, most of the Soviets are Kritikalfailures. Both forces enjoyed significant reinforcements from Breakdance's troops, and some of Ceasar's men were in on the action.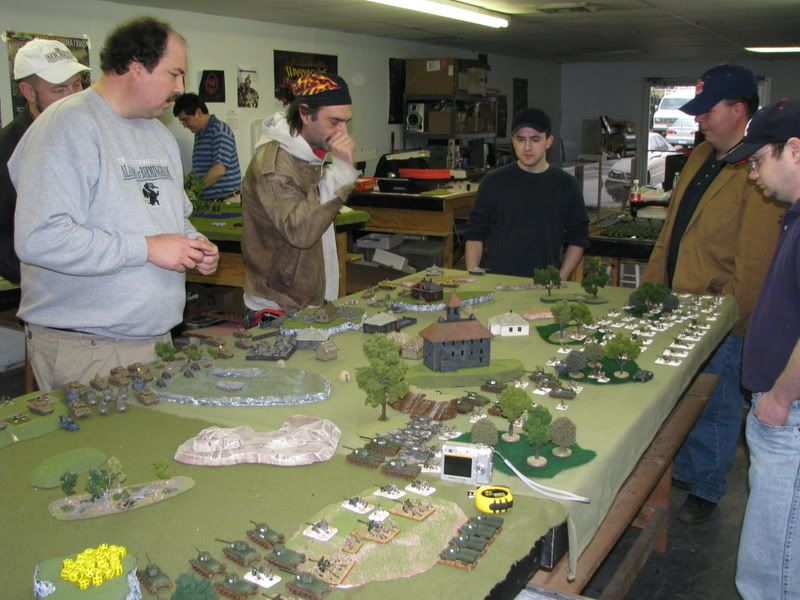 I have no idea how many points there were per side. The so-called mission was "free for all" but in this case it really was just "line up and shoot while moving forward." Command was broken into loose table sectors, or something, but we overlapped quite a bit. I don't know who won.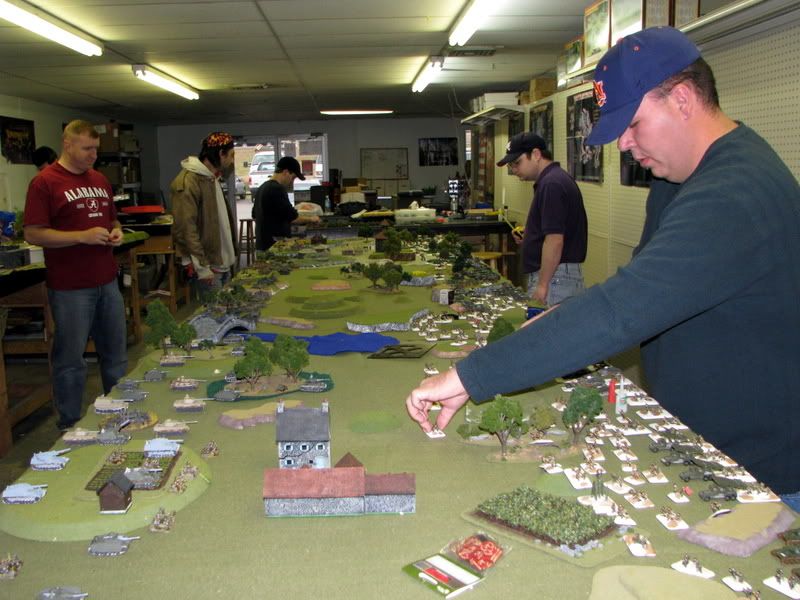 It's been a while, so I'm going to dispense with witty comments about each shot. But I had a good time, met some new folks, and got to lay out my entire painted German collection, which was kinda fun.