Again with the slow posting... the month and a half delay on writing this up isn't going to do me any favors in the detail department. But my notes show that over the weekend of February 8 - 10, 2008 I was in Kennesaw, GA attending
WarFair 2008
and competing in the Flames of War tournament hosted at same. Most of the folks I've come to look forward to seeing at these kinds of things were there, and I met some new folks besides. What more can ya ask for?
The
Miniature Building Authority
guys were there, throwing down with their 28mm middle eastern modern combat extravaganza.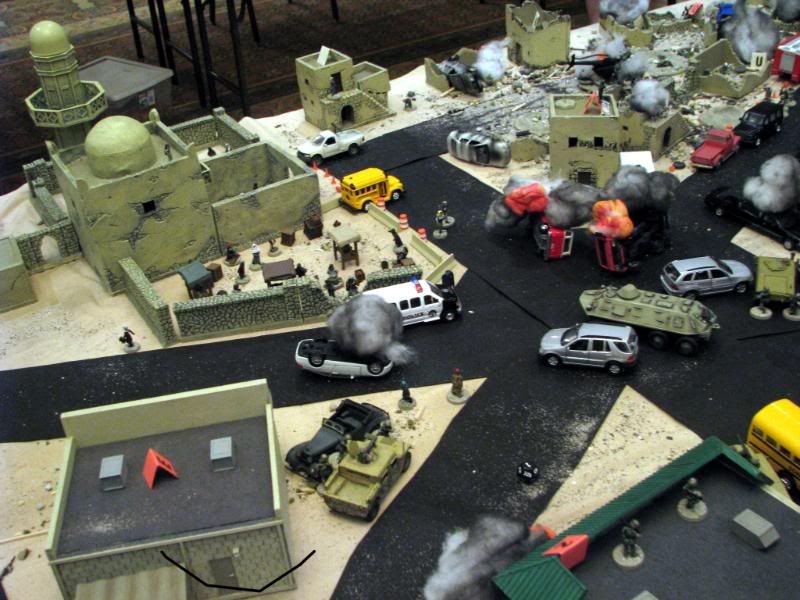 They also hosted a "Best Table" competition as part of the tournament, prized donated by MBA (thanks, guys!). Kritikalfialure brought his Stalingrad table (below) and I think his frozen Russian table...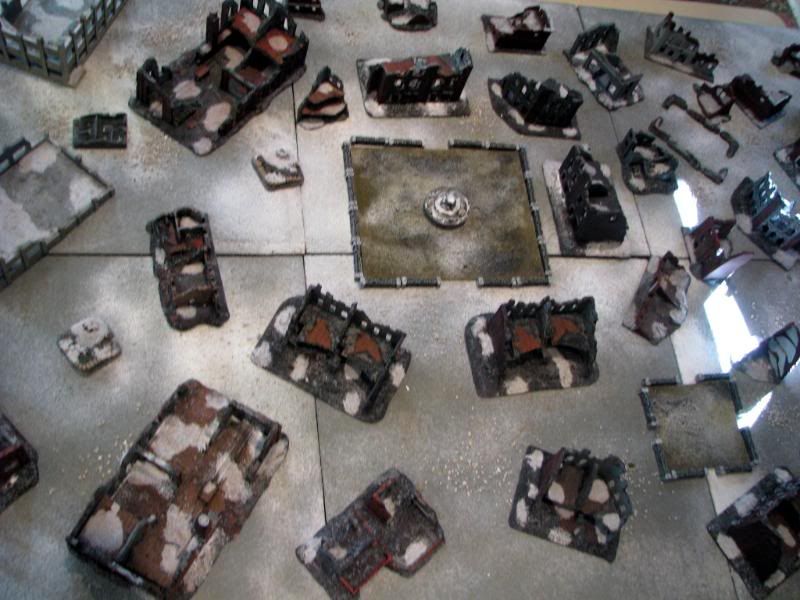 While I brought my ghetto table mat for urban fights, even though I can't really fill it. I had to barrow some buildings:
...and of course I brought some of this along. I won "Best Table", which always feels great. And usually comes with a free building when the MBA guys are around! Again, thanks guys! My collection just keeps growing and growing.
There were a lot of cute toys being played with...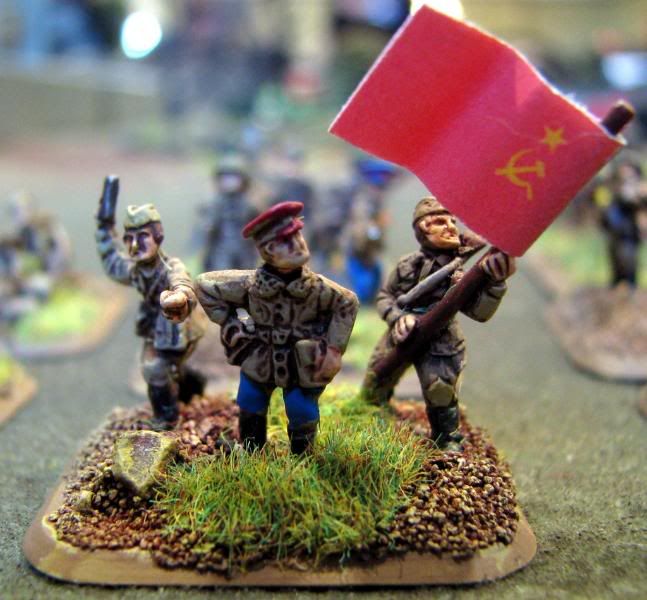 ...and I got a sneak peak at this year's new release from MBA: The Church (looks a lot like San Marigliese to me...)
The roof on this thing comes off in like six pieces.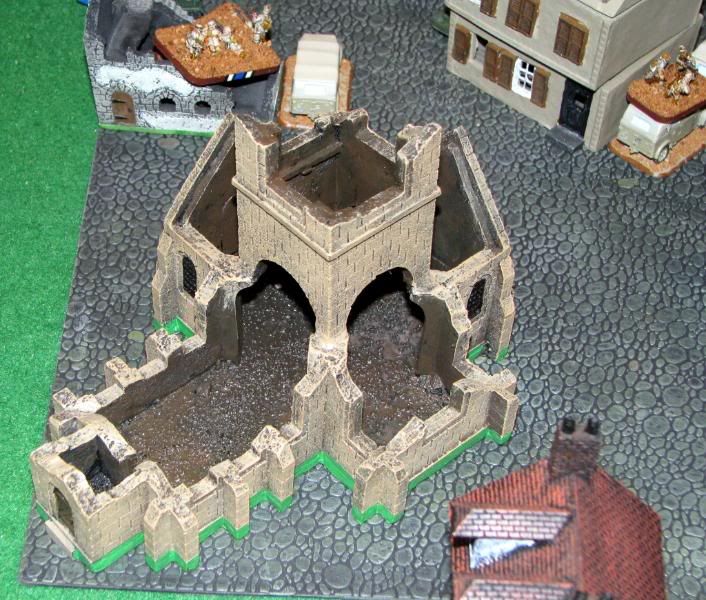 Game 1
of the day saw me defending in a Break Through against Sean.
He did well for a new player, and showed a lot of enthusiasm. Good game, Sean!
So I started with a 6-1. Anyone who knows how I tend to do at tournaments can see where this is going to go...
Game 2
of the day for me was a Free For All, again defending, this time against Alec. It was a good game, and I got to try out my new table for the first time in a real game, but I got my ass kicked. I'm going to blame my loss 100% on the distraction caused when Alec's lady friend paid the table a short visit.
my boys tried to hold on hard in the city...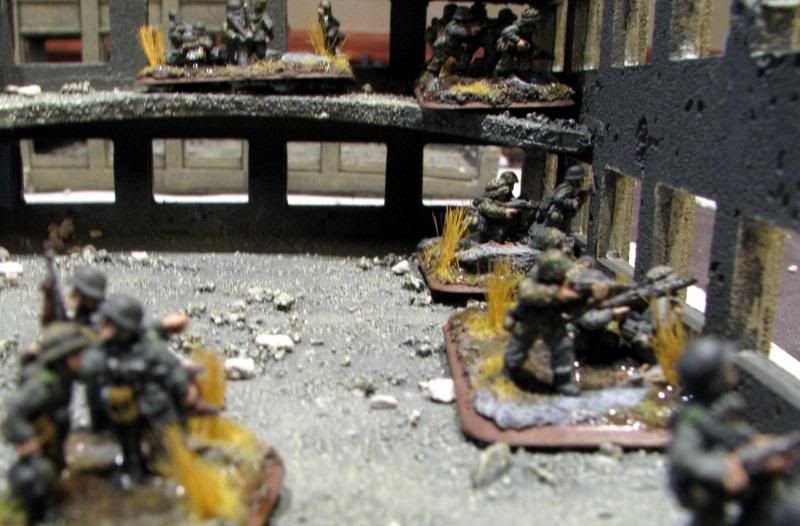 but it was new, unfamiliar terrain, and their enemy was bold and strong.
Alec and I fought it out to a hard 1-2 Tie.
With the onset of
Game 3
I met Mitch and his lovely wife. With as much charm and pleasantness as you please they sat me down, set out for a game, taught me a few things, and gently set me down again with a pat on the head and a 1-6 ass-whippin.
It was a smooth tournament, though as always I'm a nervous, bitching wreck at the end of three games.
The next morning DaGrinch laid out a sweet little village for his Kelly's Heroes game. It got all fucked up by a bunch of dumb ass players, and we never really got to finish the scenario before people started leaving. I think something went wrong early on, but I'm not sure cause it was early and I wasn't playing attention, even though I was playing.