Somehow, this never got posted, and just sat at "Edit." Oh well. Here it is.

About a month ago, we got an unseasonal snow. Actually, just about any snow is unseasonable for Alabama, so when you get it you play with it. This snow lasted all of like 8 or 10 hours, so there wasn't much time to plan or get anything really put together -- just grab some toys and a camera and get out to play before it all melts!
Checking the action on the new rifle:
Looks good!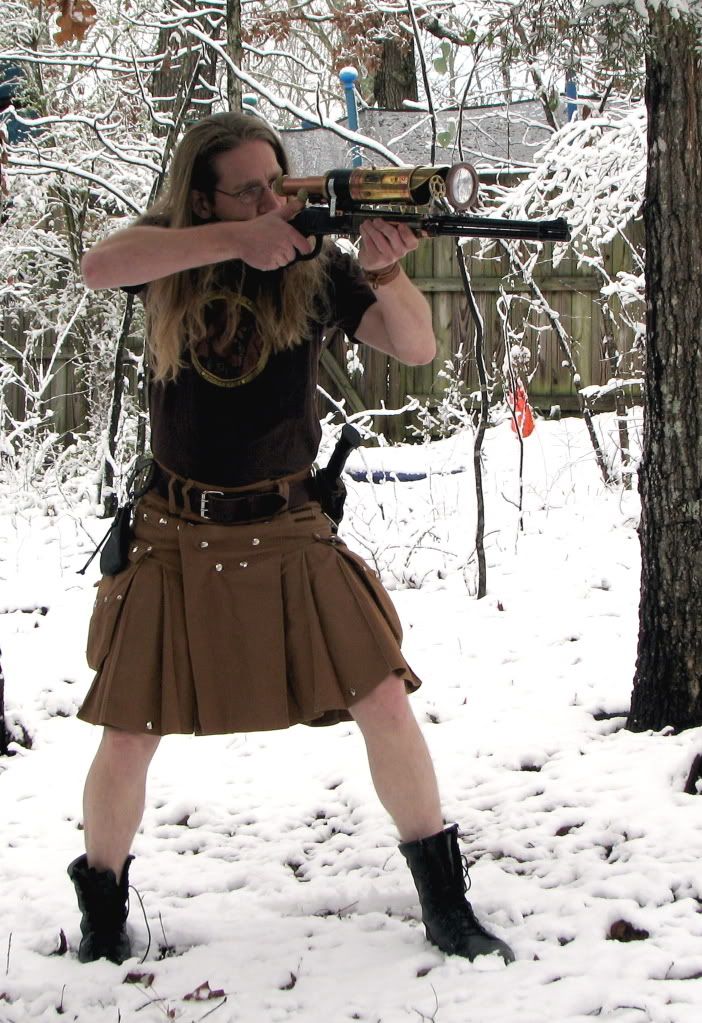 Here you see Artemiss, taking advantage of the unexpected freeze and the opportunities it offers the modern zombie hunter. The undead freeze up solid, you konw.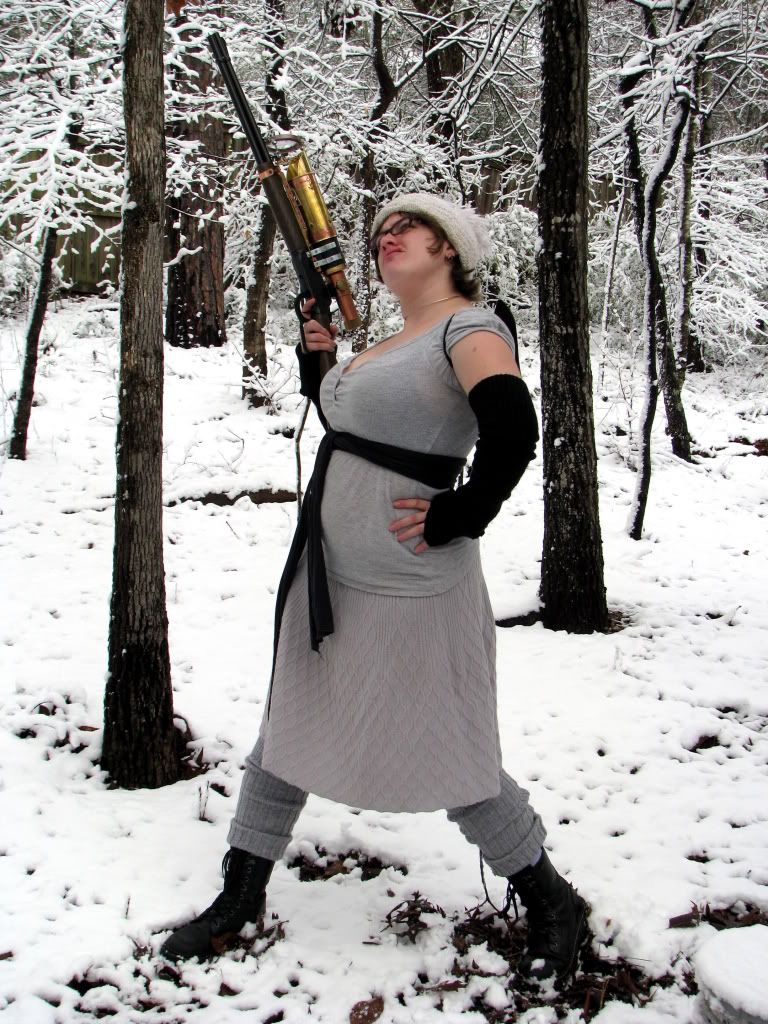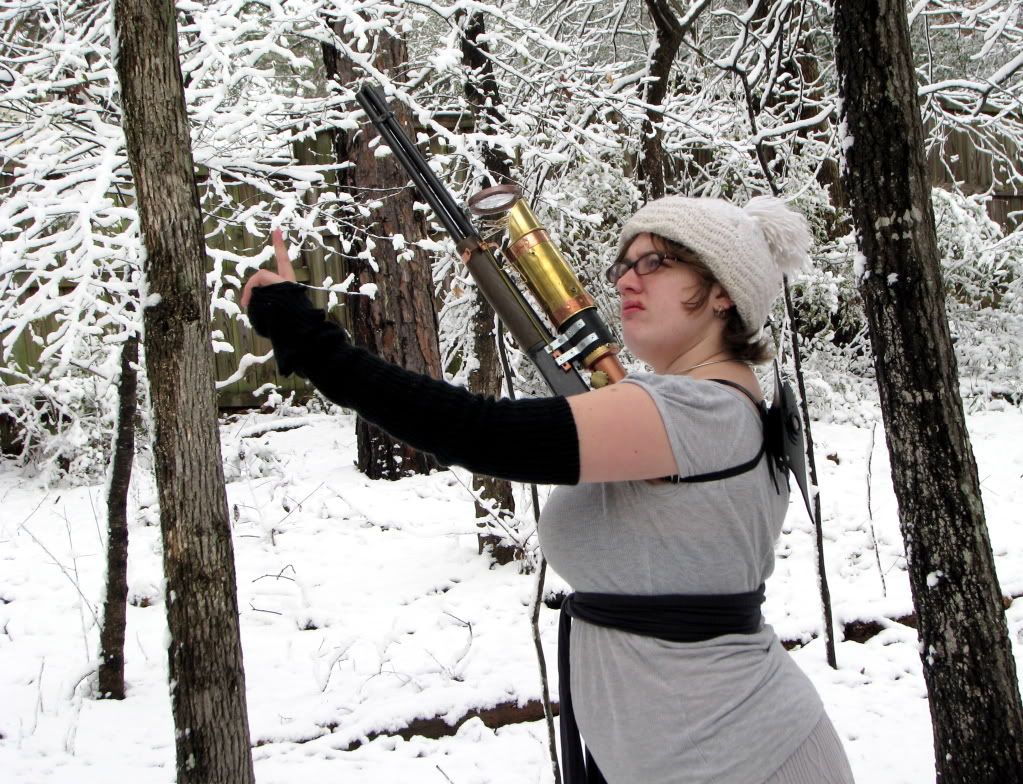 ...and the hunter stalks her prey, trusty rifle in hand.
Custom optics make hunting the undead a more practicable endeavour. Finding her target frozen in the snow, Artemiss takes aim....
...and celebrates another successful hunt.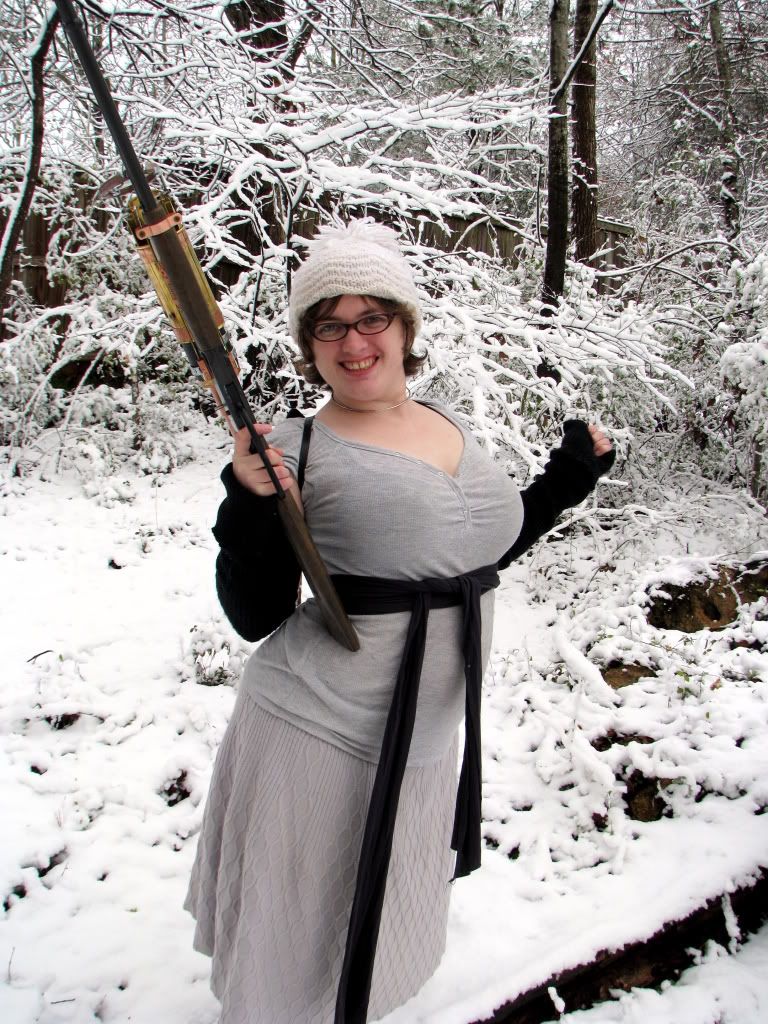 I also wanted to get all barbarian and play with a sword in the snow. How very Conan. I claim a family heritage exemption on all this stupidity.