OK, new guns!
Well, they were new guns back in August, but I never got around to posting them...
So, I came up with a new, totally top secret way to put a nice fake wood pattern on repainted plastic toys. I like it, and I kinda just took it and ran with it... so here's the heat the wife and I were packin' at
DragonCon
:
We'll go ahead and start with the Lady's pistol. Now, there's a joke behind this. Lots of girls tote around little stuffed dragons and the like at cons, but that's just not oddball enough for Celeste so she got her self a duck. I took one look at it, and knew what gun she needed to carry:
I made the holster, too, with scrap leather and pop rivets. This was the first one I made (I'm going to post some more holsters shortly) and I had a lot of fun working with leather.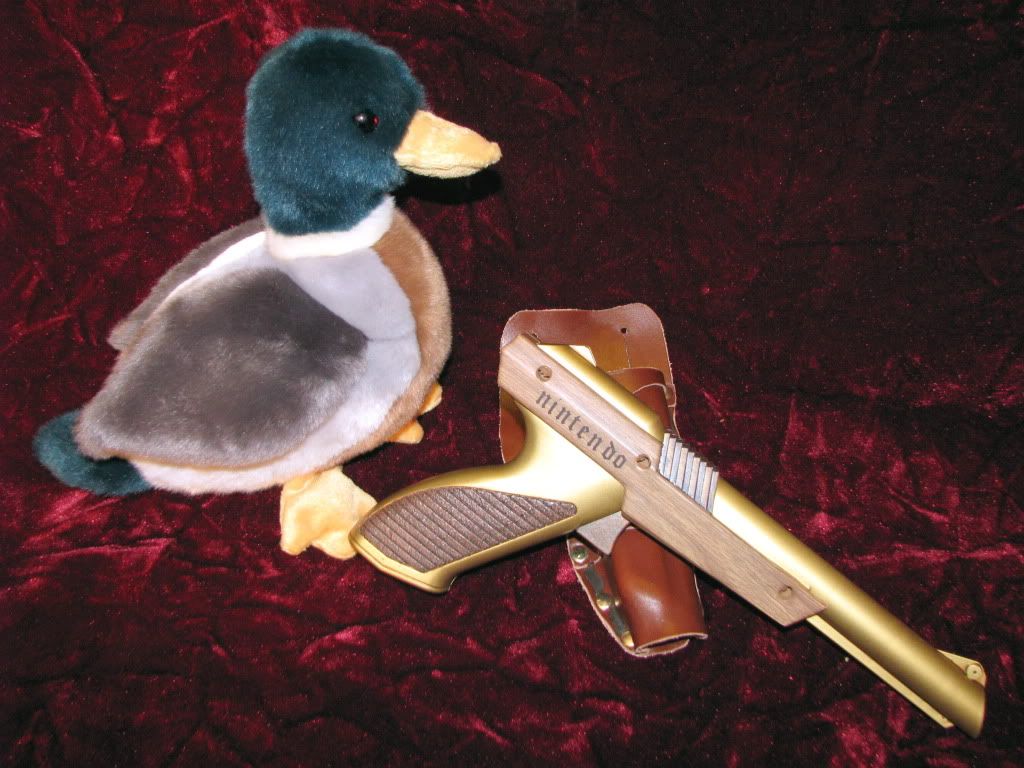 So here's the gun in close-up. Regrettably, it no longer works, but it broke a long time ago. Its a pretty simple mod, just painted brass, with the fake wood on the frame and some fake leather (I do that with textured spray paint and lots of ink and dry brushing) on the grips. The label text is a dry-rub transfer.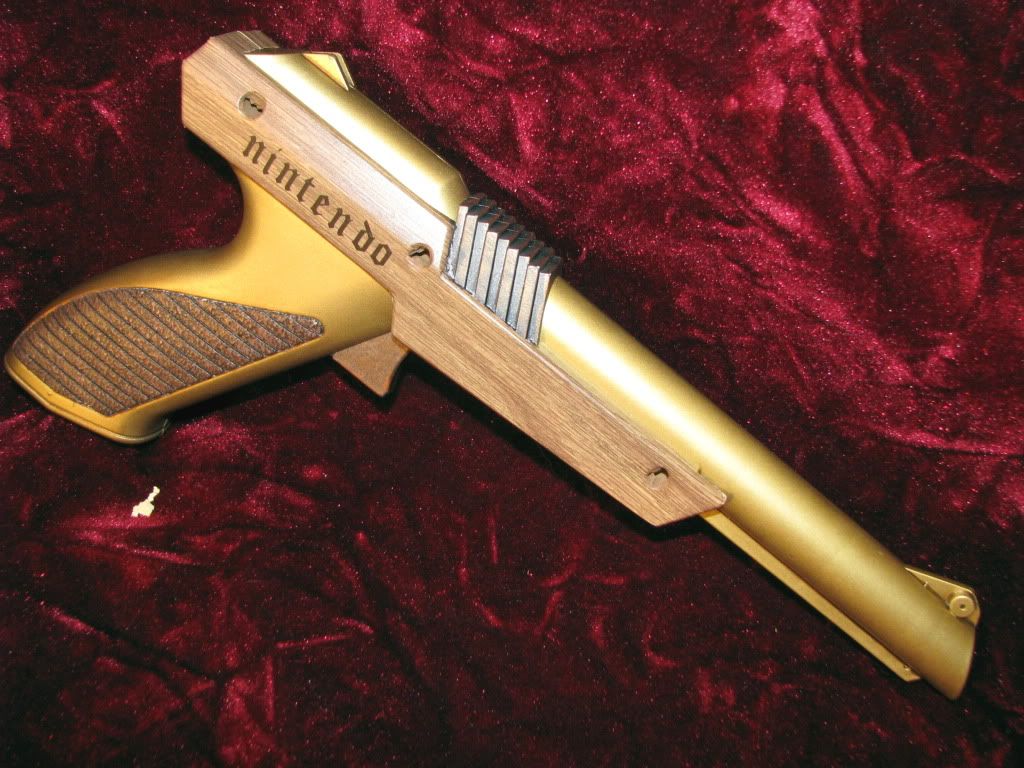 Here's the side arm I had slung on my hip (holster to come, in that other post I was talking about).
Its a small Nerf gun, with lots of extra junk plastic hacked off and lame details smoothed over with putty. The leather grips use the same texture spray/ink/dry-brush trick. I've since removed the metal ring from the back. The gun still shoots little foam darts, 'cause that's what makes Nerf guns fun!
This one isn't steampunk at all, but I did it at the same time, and its a gun, so there. Its really just a paint job, all I did to the original resin cast model was fill in the casting gaps and sand it smooth. The only neat trick I pulled was to air-mix the paint, spraying with two different colors of spray paint, one in each hand, at the same time.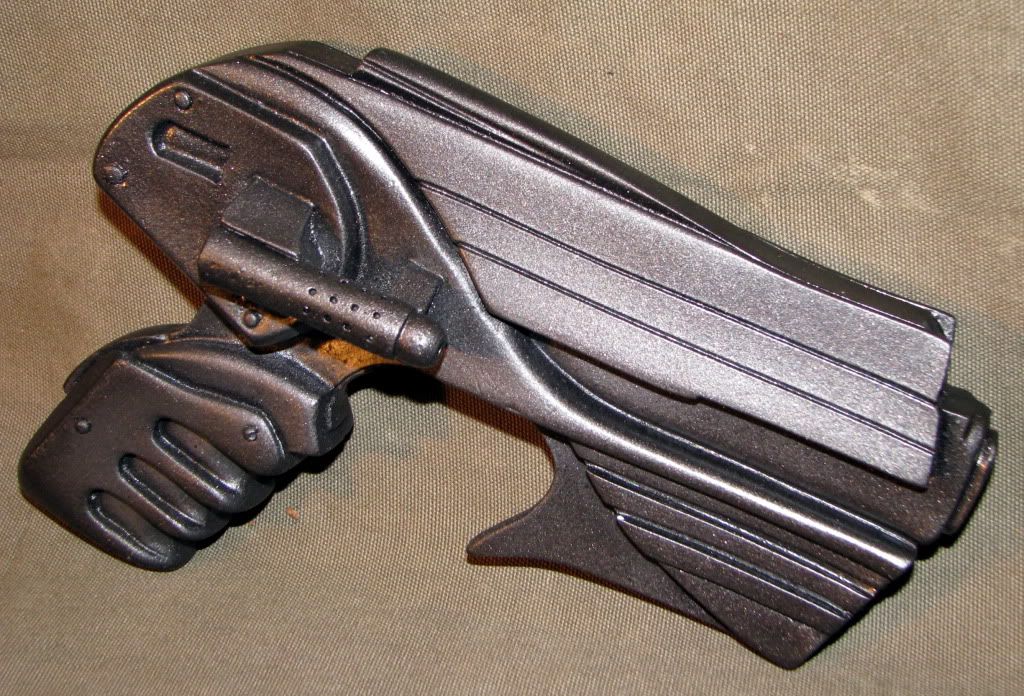 For the same reason John Chriton called his "Wynona," I call mine, "Milla." ;D