So, I got all the tokens painted up, with clever little plugs in them to hold them up. I even got a bunch of the guys together to put the map together (so everyone gets to place tiles). We got it all hung on the wall...
And that's about it. I think this one is going to end up still-born, because
Fantasy Flight
has kicked the shit out of the small-end of gaming lately. Descent is pretty much scratching everyone's fantasy itch, and we were not impressed with the game pieces over much when assembling this. Things just fall off too much, and I don't think the pieces will have a long life expectancy. This really might make a better campaign than actual game, but I may still try for it some day.
At any rate, the map looks cool on the wall, even if this pic doesn't:
Here's the map laid on the table, with everyone's kingdoms all laid out. Seriously, we'd spent like two hours rolling up all the random tables to determine who got to put a village in the woods and such.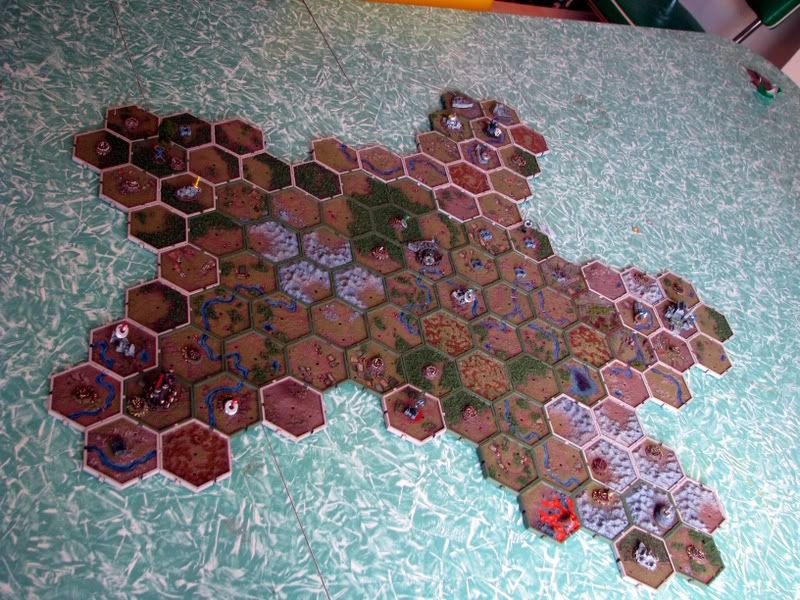 The stronghold of Chaos (mostly old Epic bits):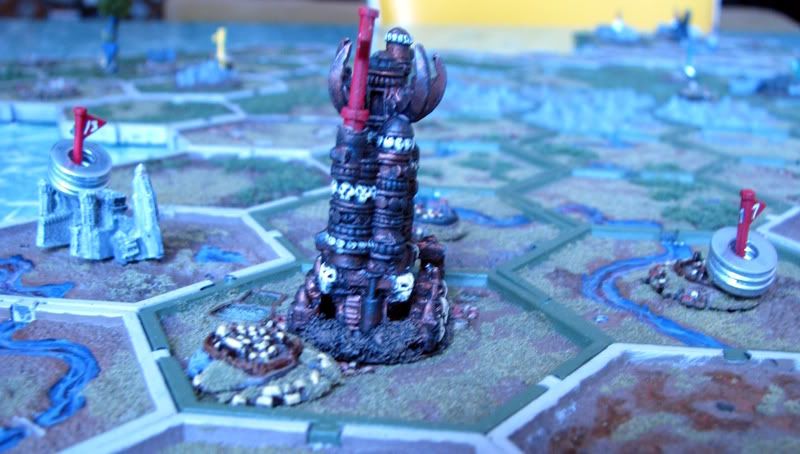 The seat of the king of Men (made from the top of a broken Minas Tirrith statue that came with Two Towers):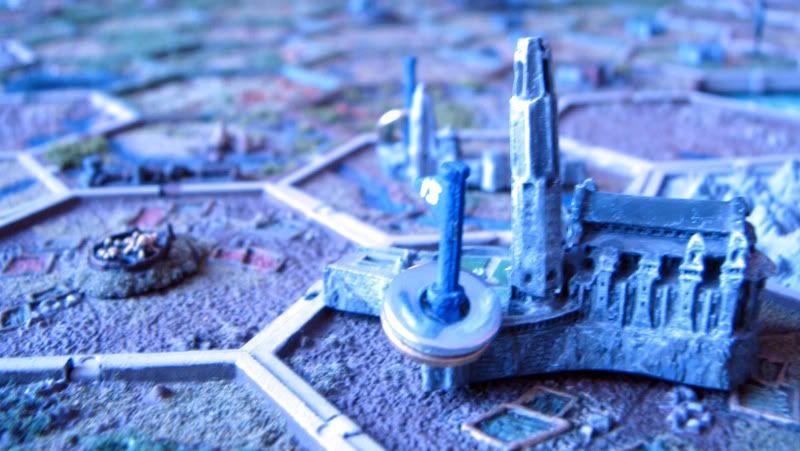 Castle of the Vampire Count (pretty much scratch built with beads and stuff, plus some War Machine bits):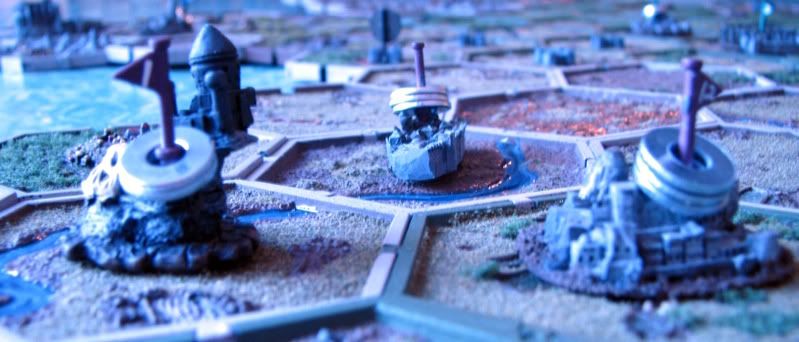 The Elven Kingdom (scratchbuilt tree over wire frame):