OK, so I'm just a little bit late putting pics up for this. Rickroll me. Anyway, its so long ago that I don't really remember many particulars of any given fight, and who cares -- I cheated big time on my one glorious victory of the day, anyhow. But I did get some nice pictures of cute little toy tanks, so here's a few of them.
I thought my objective looked spiffy sitting with its little bit of road right in line with the on-table road. As this was the exact spot it needed to be for the game, there it went.
And, naturally, there the American armored infantry tried to go...
Until I jumped out and schooled them!
He didn't like it, but I think he won: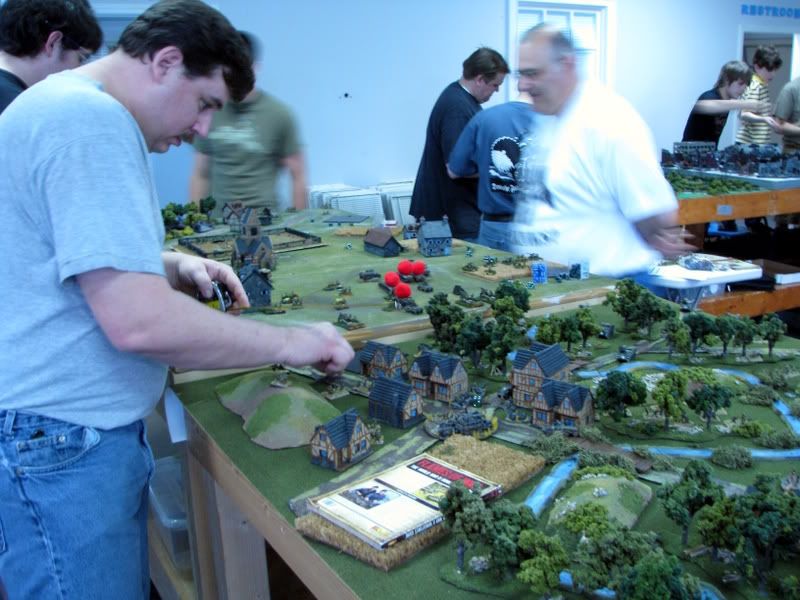 Dave was so cool about getting cheated like this...
...and like this: