Obviously, this one's going to be my catch-all post for fancy dressed up people who don't really fit into one of the bigger categories. There are a lot of these, so I may split it into two posts. We'll see.
First off, I fuckin' love this shot: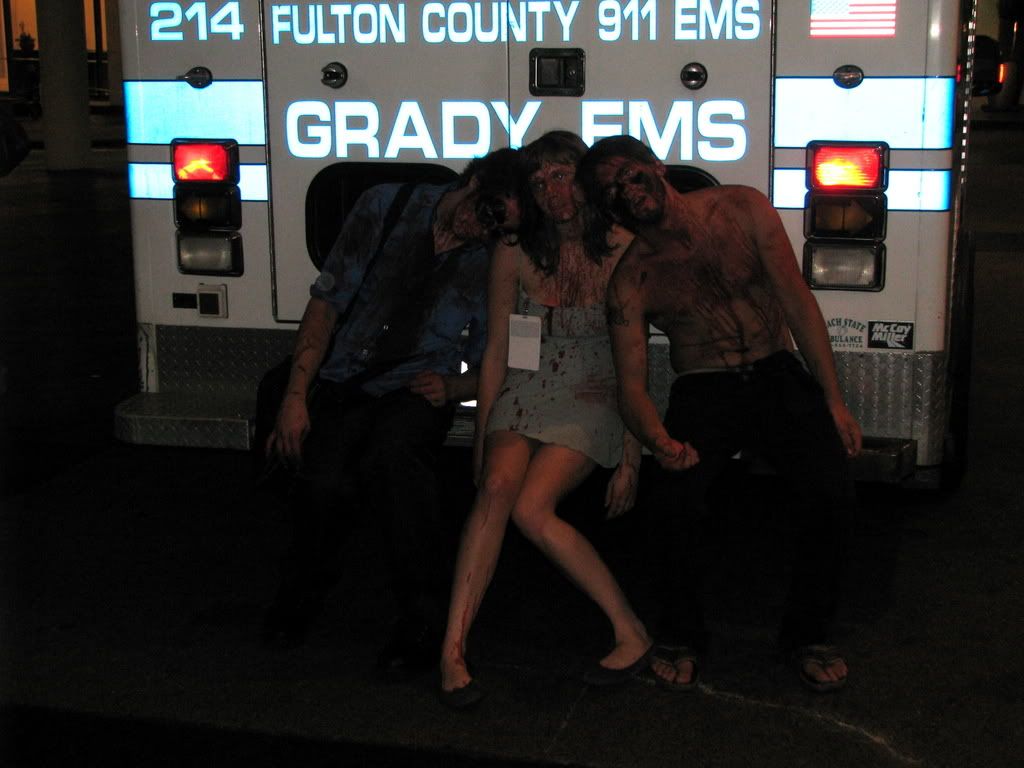 I saw the kids shuffling along like zombies, and then they saw the ambulance and all had the same idea at the same time. A few of us with cameras saw 'em do it, and ran up to grab shots before someone in a
real
uniform had a chance to run us off.
Ghostbusters
Now sometimes, one must go with the classics. I love these guys: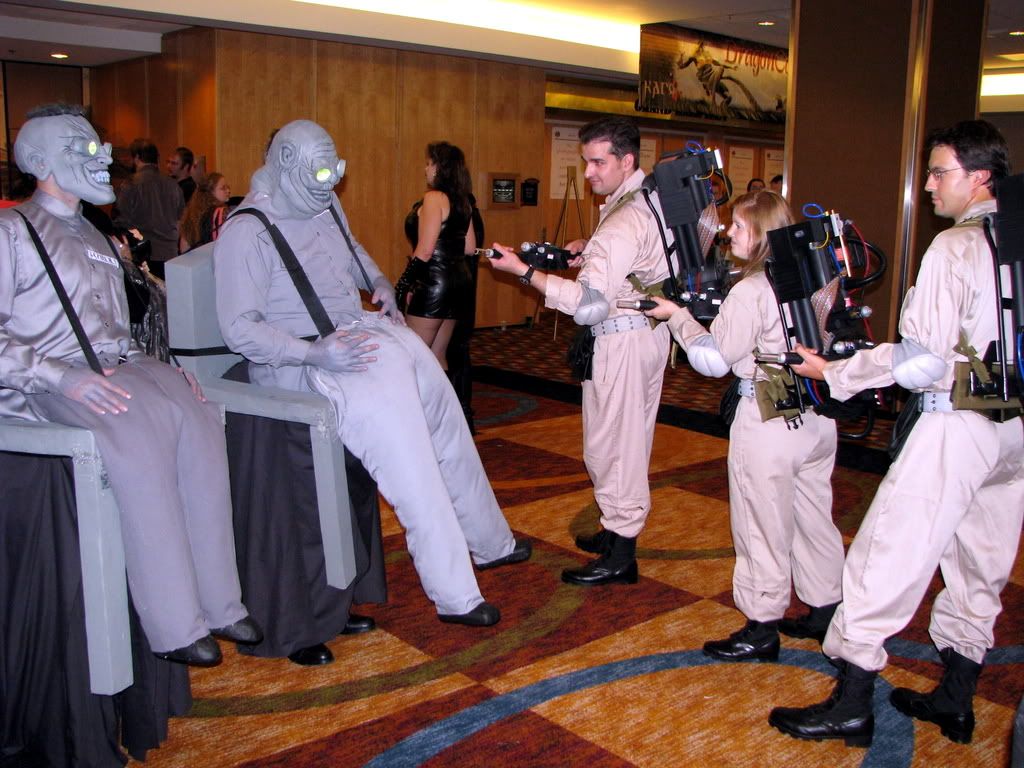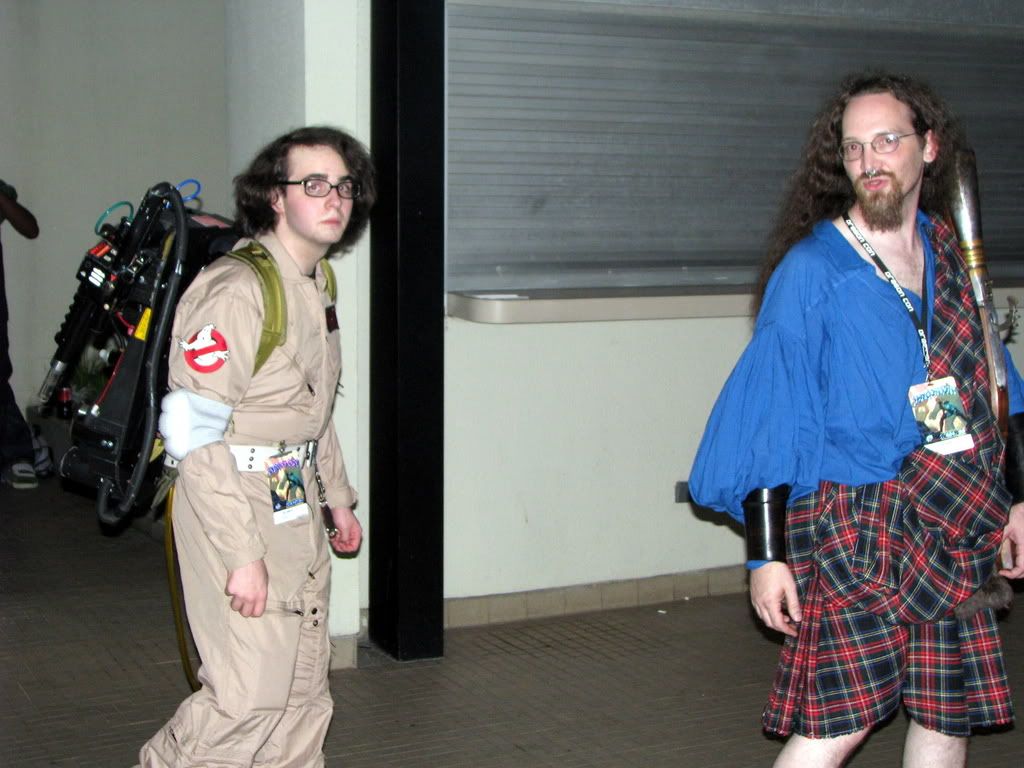 "Everyone, do not go up on the roof. Do not go up on the roof!"
Aliens, Predator, and other stuff that might as well be in that universe:
OK, I don't know how this happened, but somehow I only ended up with one non-parade shot of the
USCM
, this guy in his dress blues: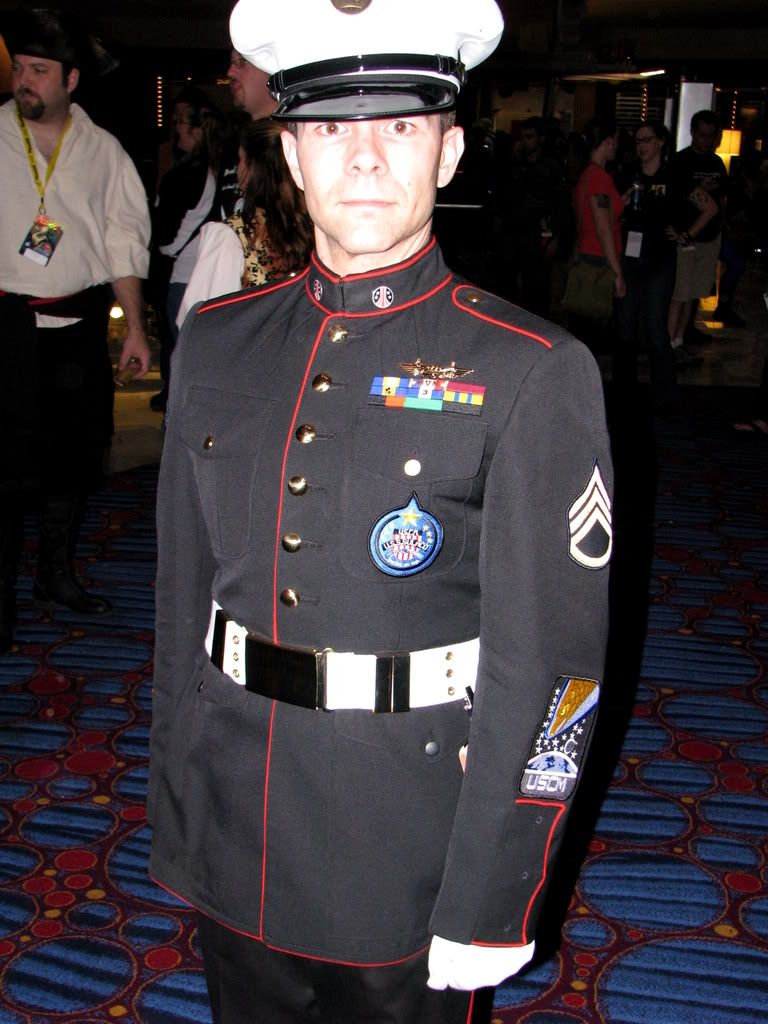 If you don't know what this is I'm not going to tell you.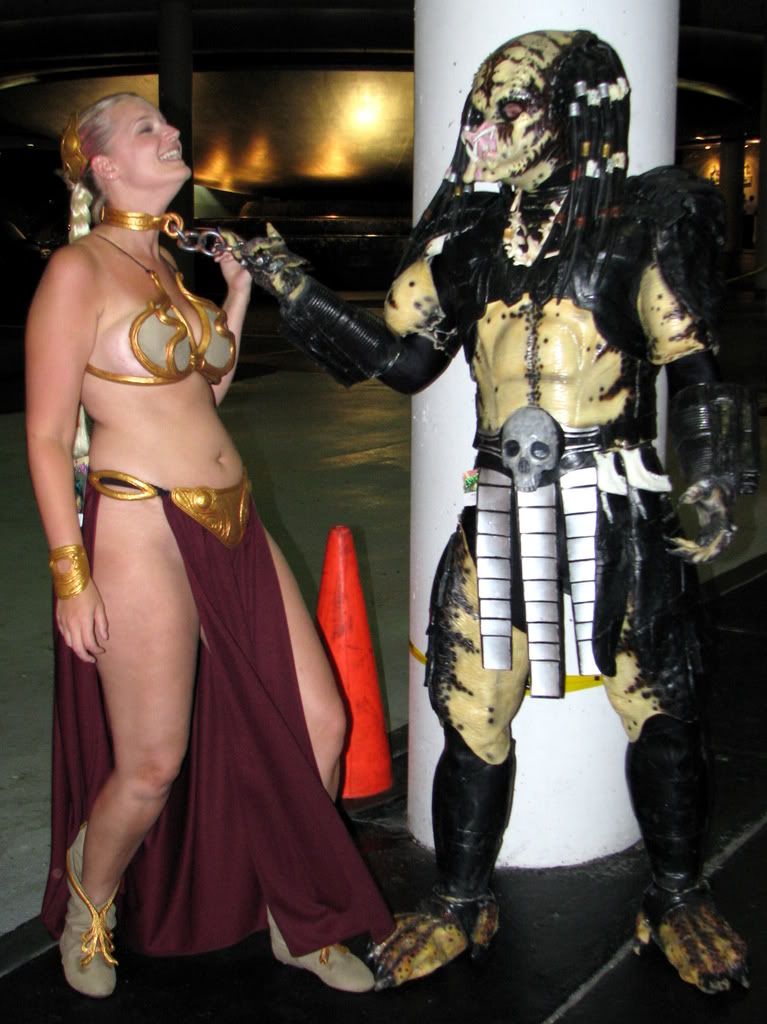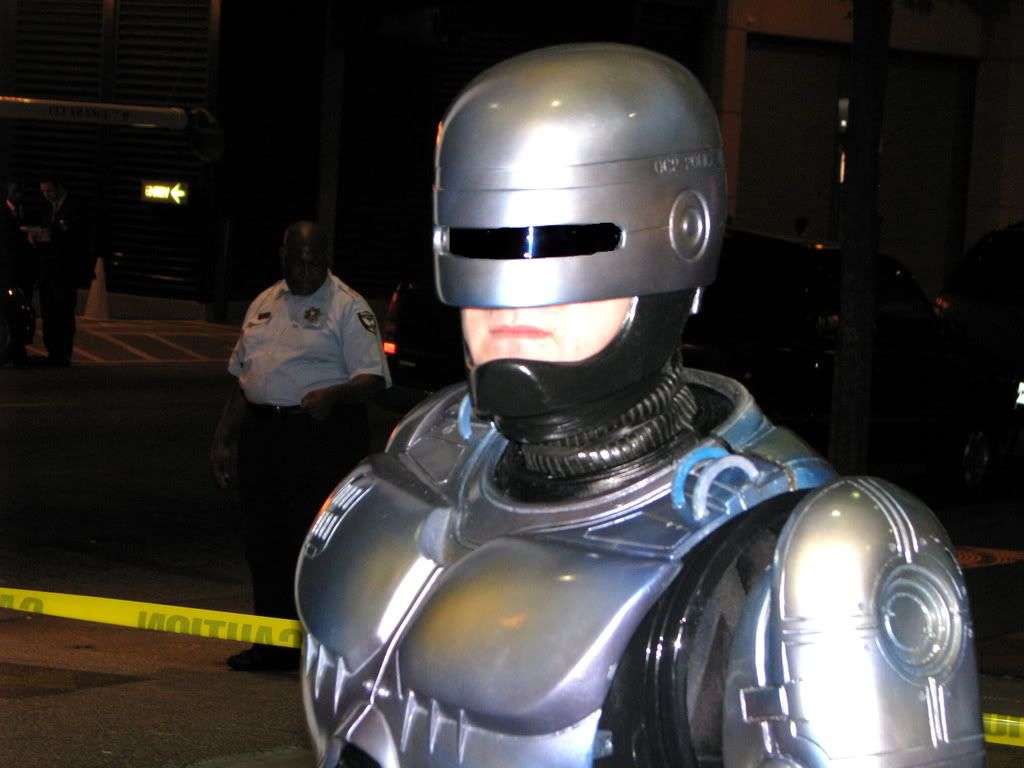 Military
Some kids never stop playing Army.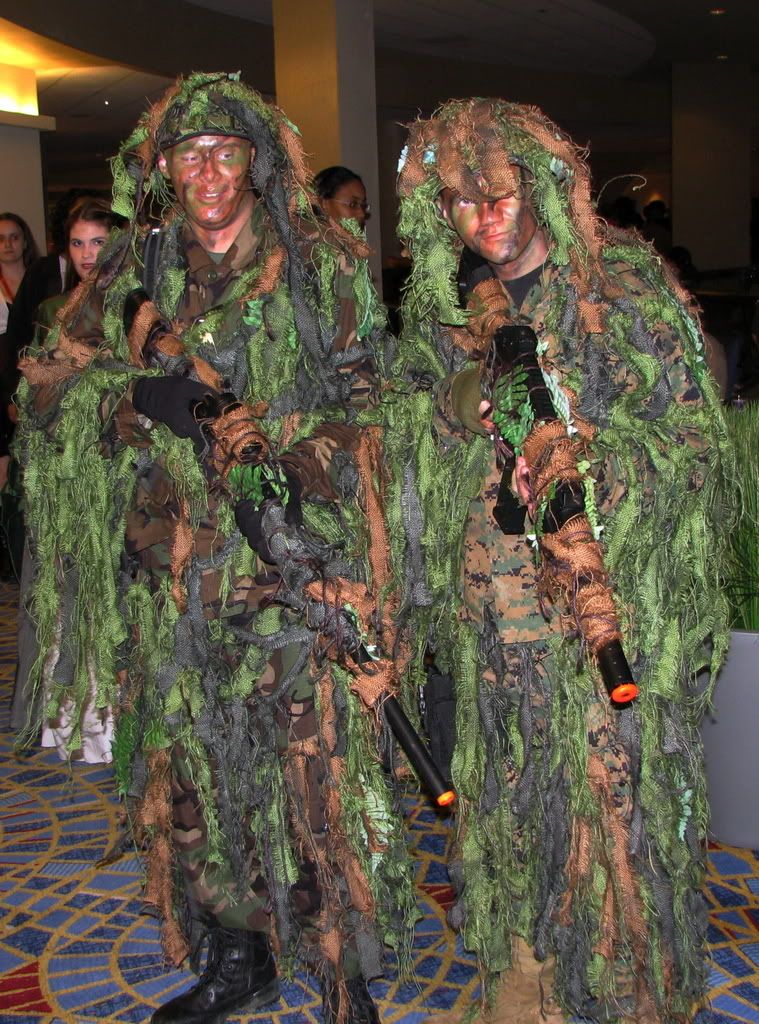 7th Cav:
These guys were just happy that I knew what war they were from, let alone recognizing their sholder flashes (they should hang out with more wargamers!)
Where else but at DragonCon can you get a picture of an SS officer with a Luchador?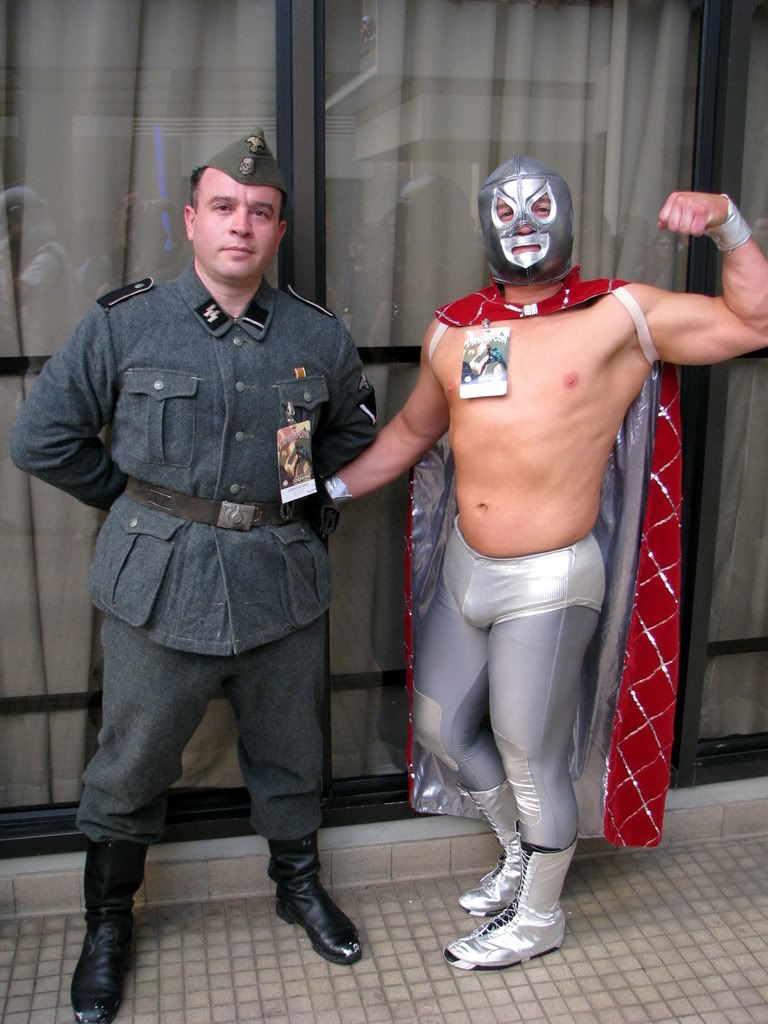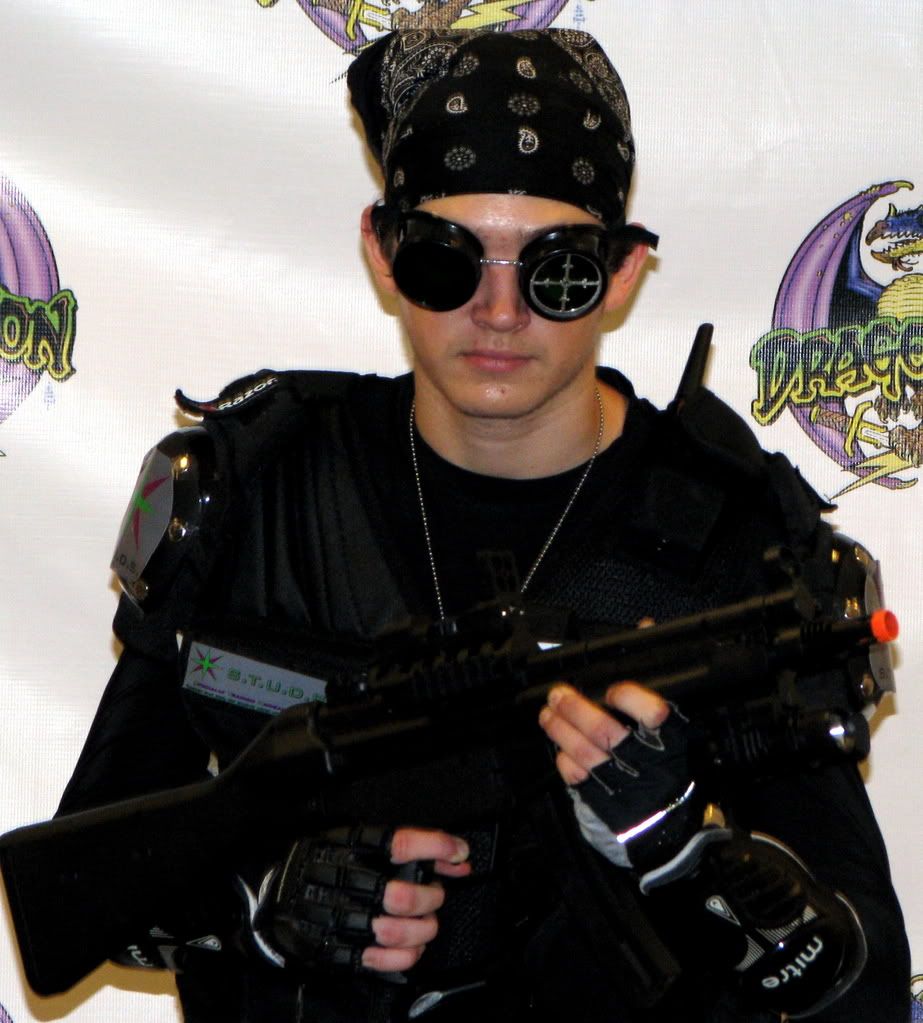 Ya, I know its Metal Gear. It still stays under General Military.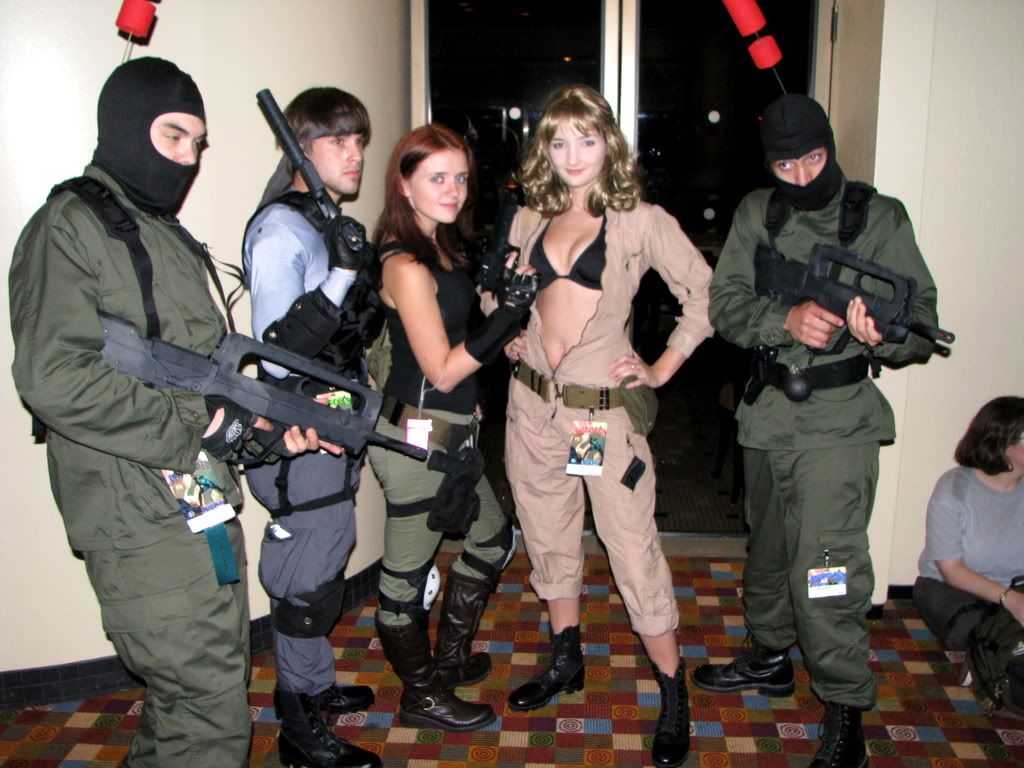 Kick it old-school, there, Teddy.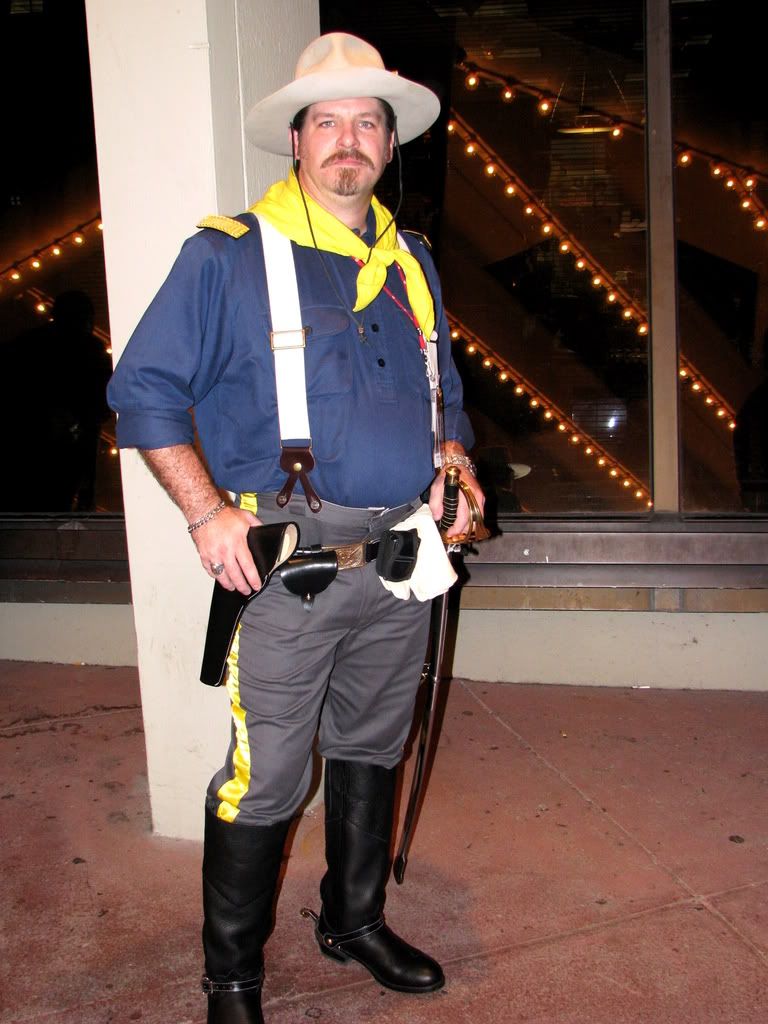 Road Warrior
I don't know if they are all literally doing Road Warrior, or just the general look, but somehow I doubt they'd be offended by the comparison.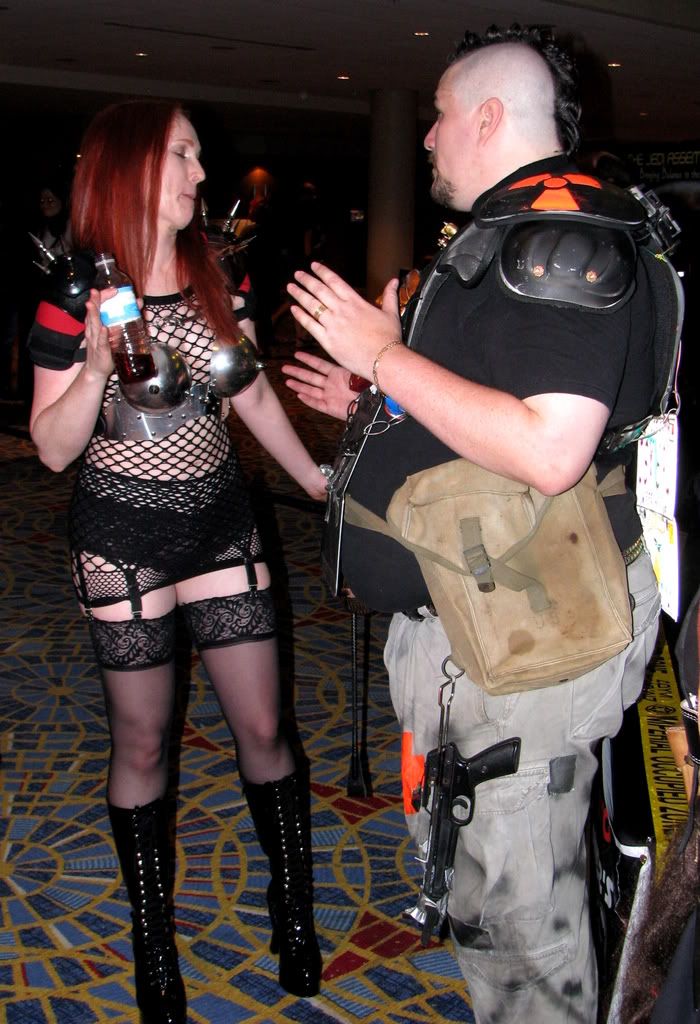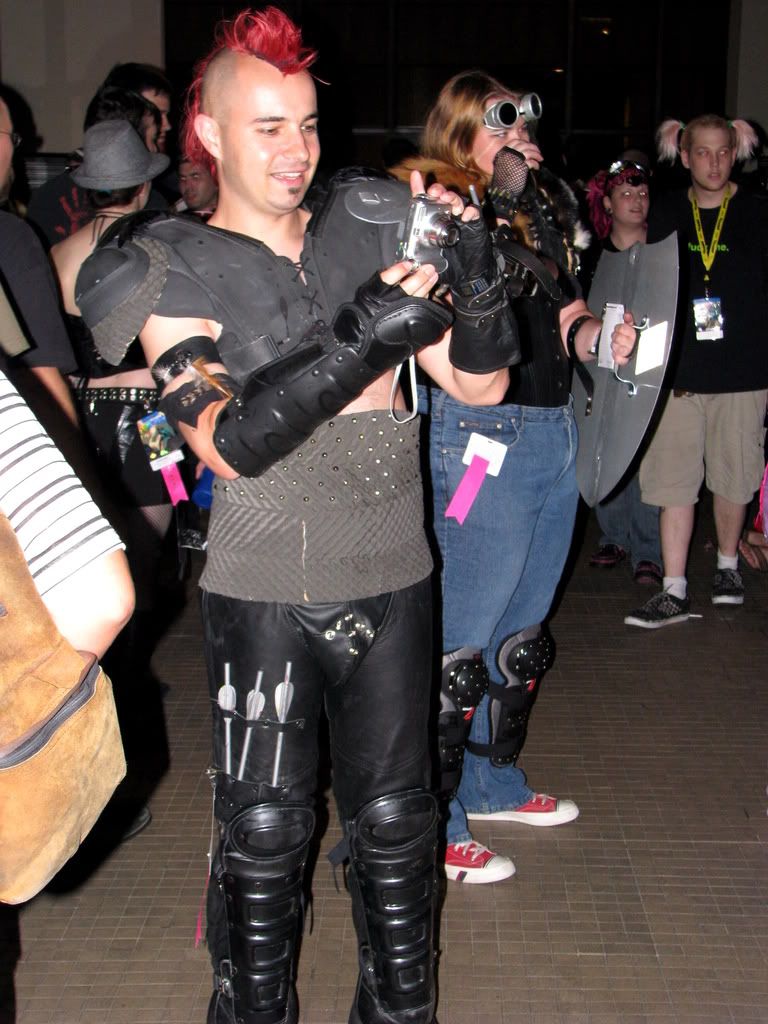 Ya, I know he's Lobo. I'm putting him here anyway.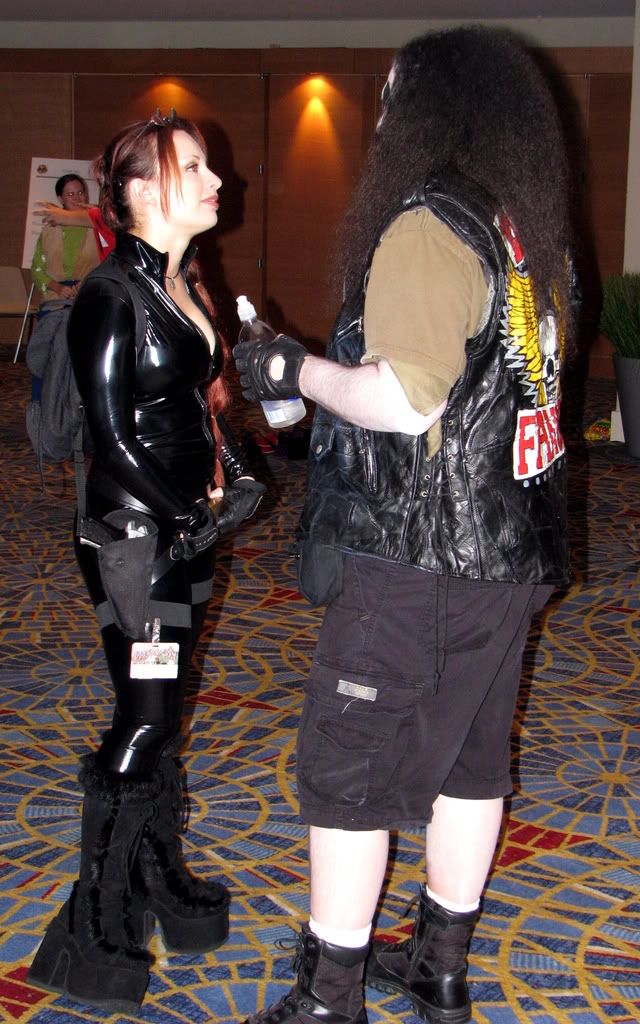 Hell...Hell Boy, Hell Raiser, just Hell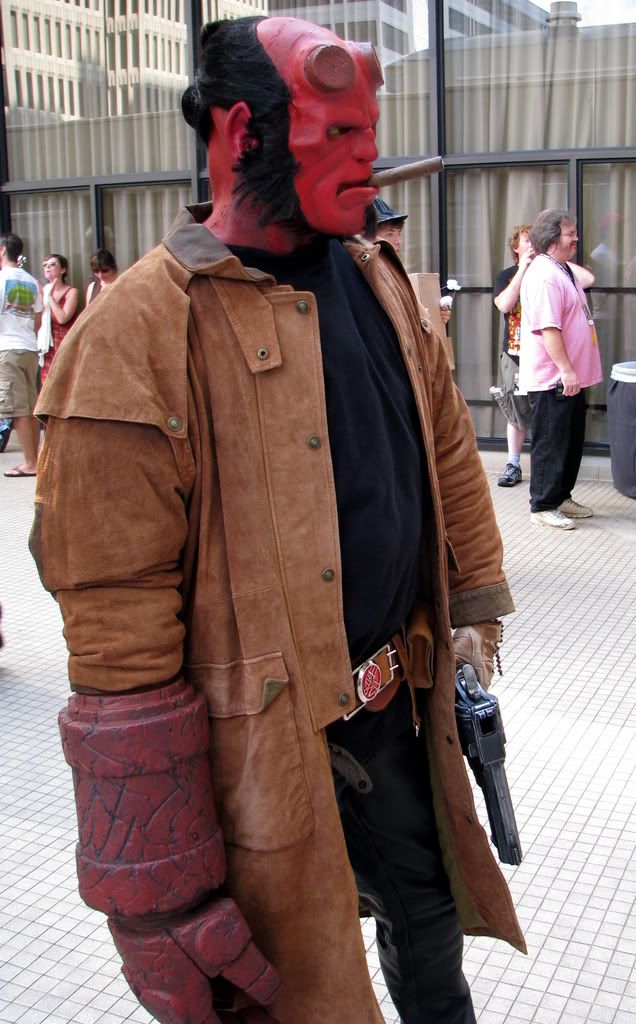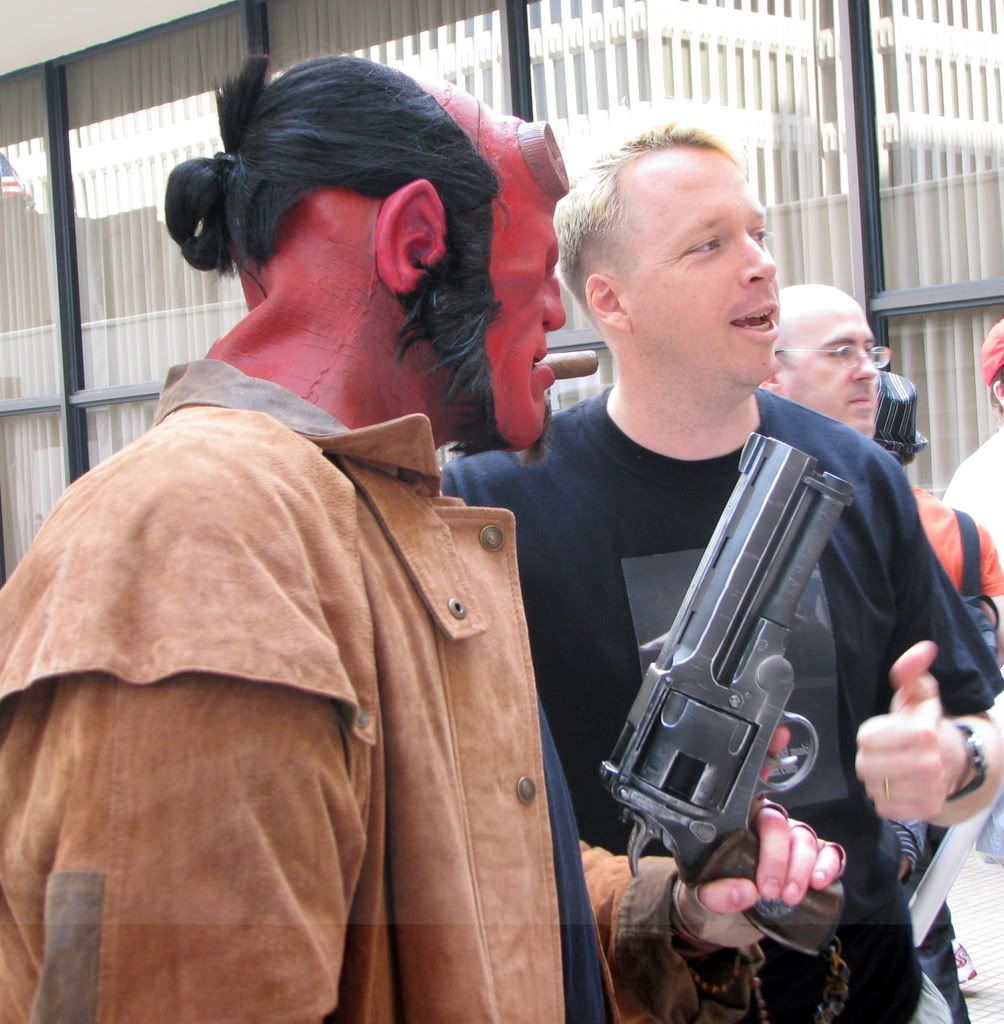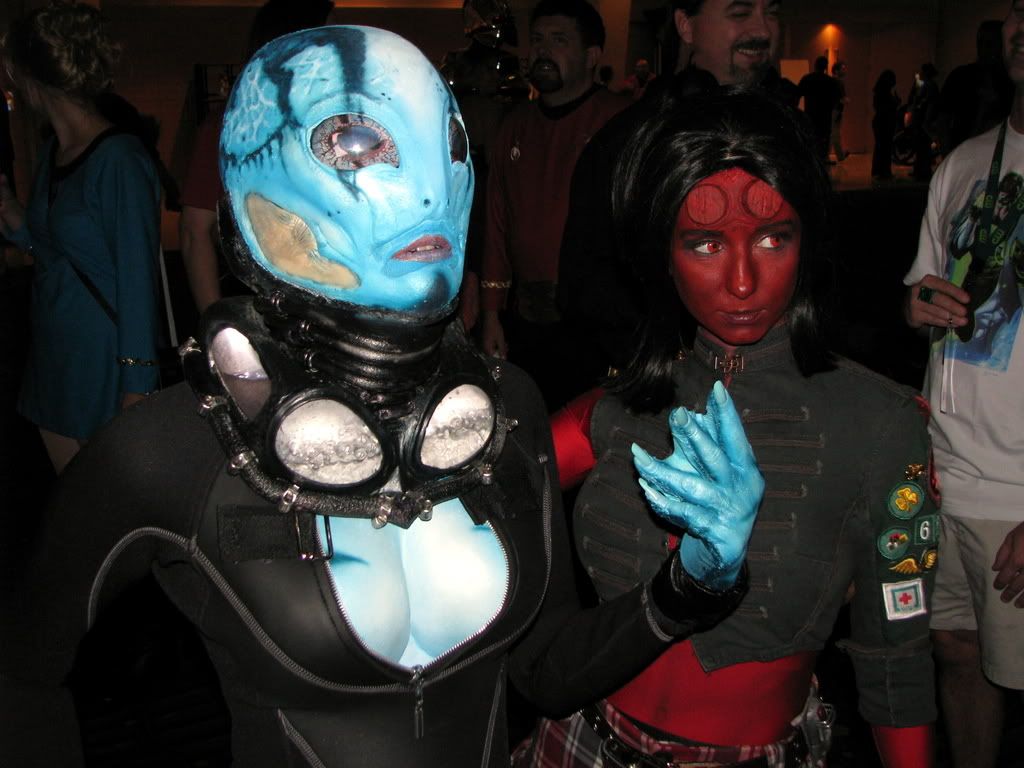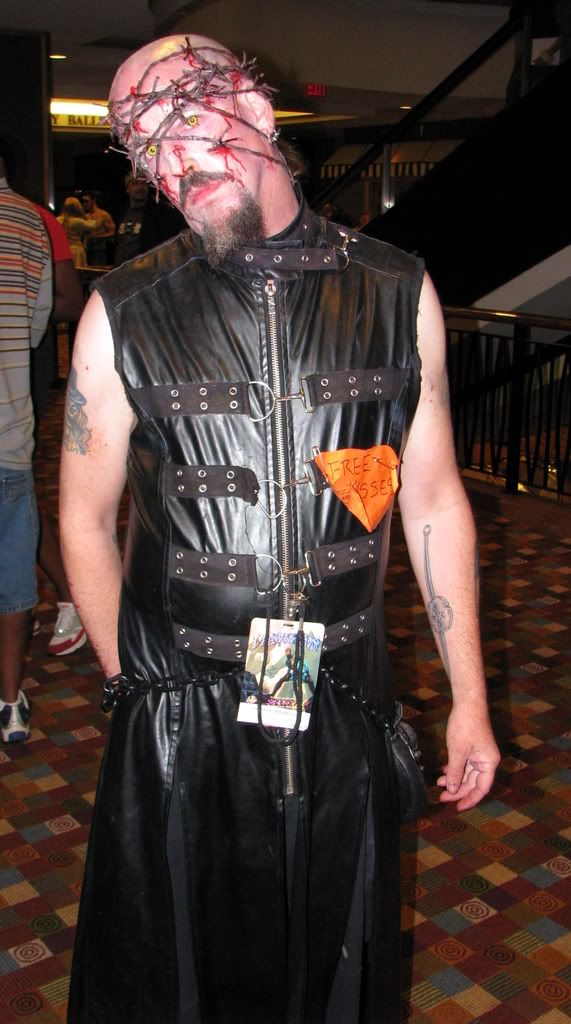 I think she's from some video game?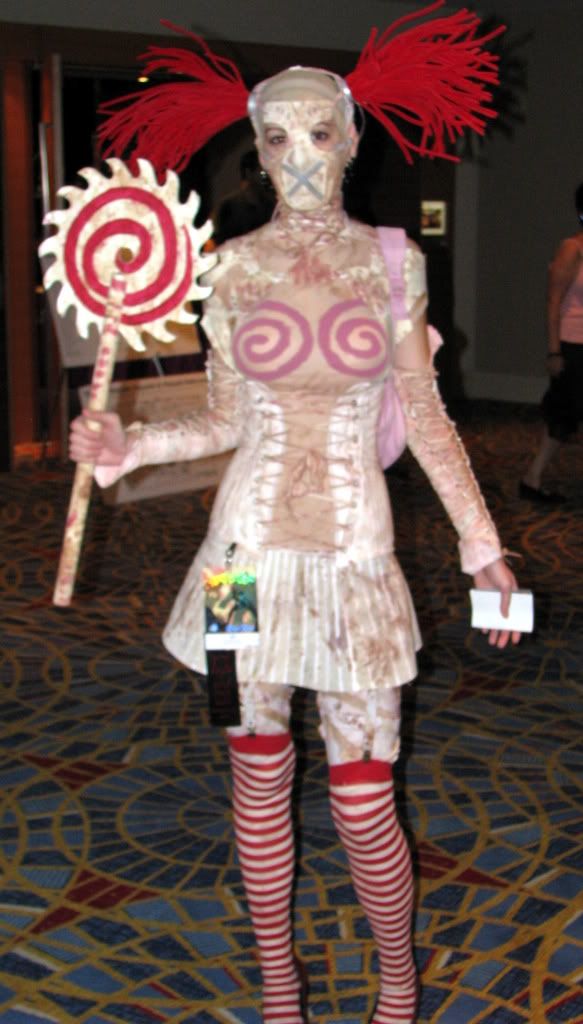 300
There was a pretty good size bunch of these folks, and ya know, for a pack of nerds they weren't in bad shape.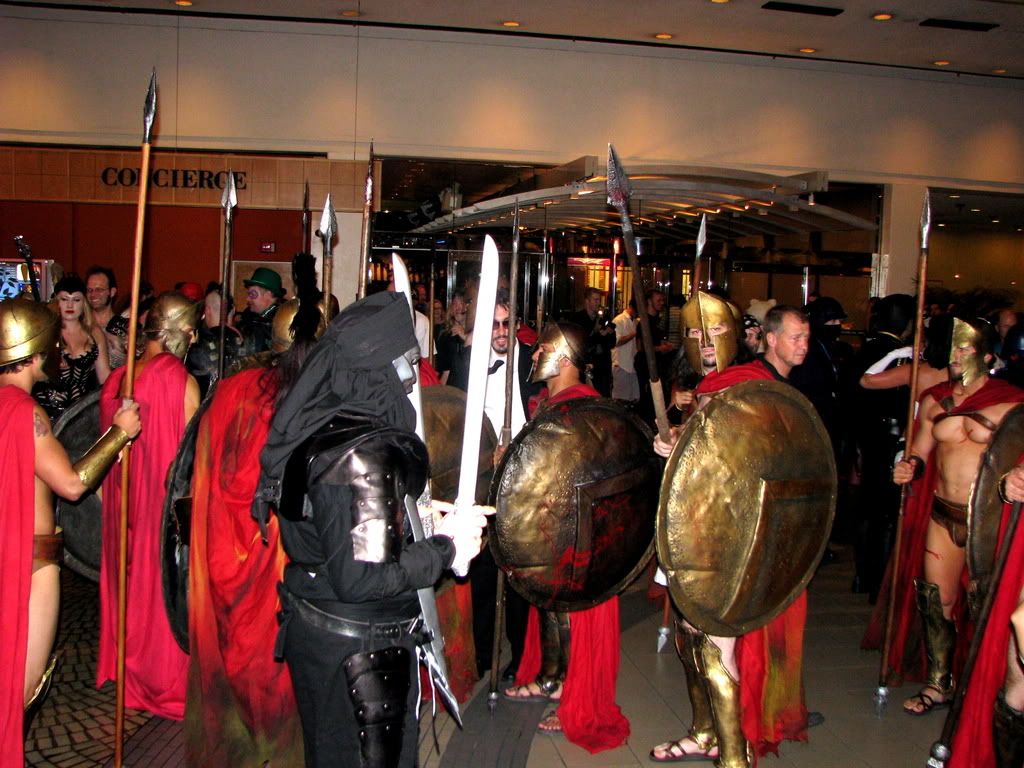 Especially their women-folk.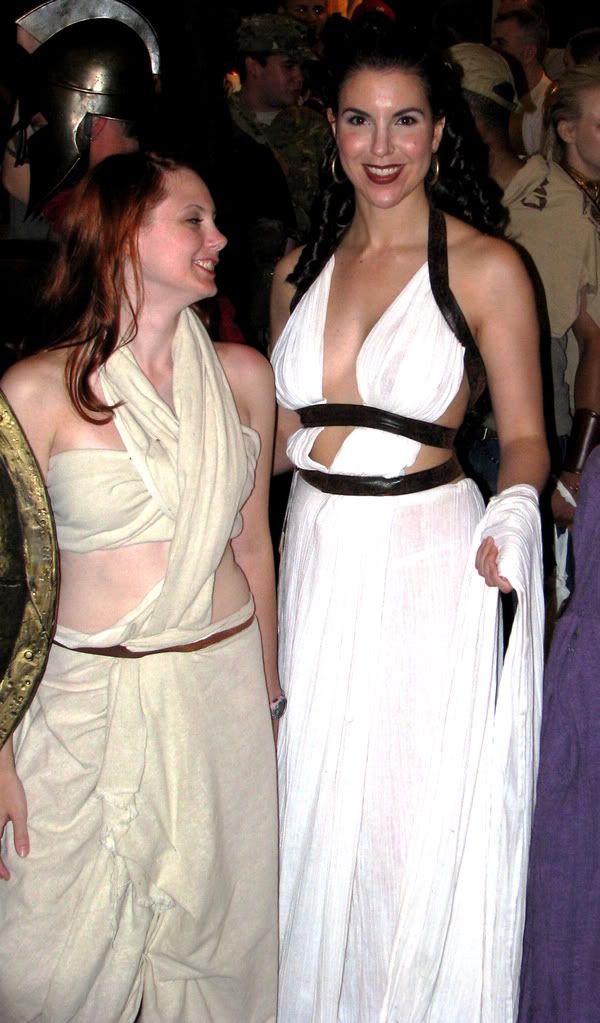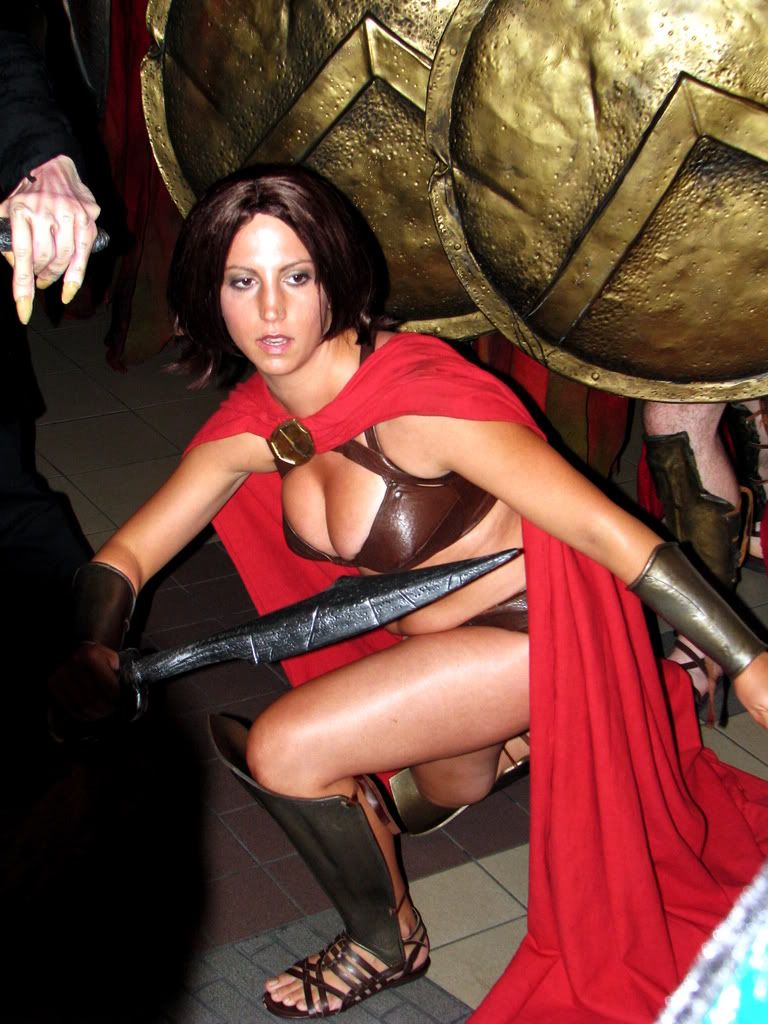 Just for fun, I jacked up the levels on this one. I was sort of trying to give it more of the look of the movie, all over saturated and such. It isn't great, but I don't think it sucks.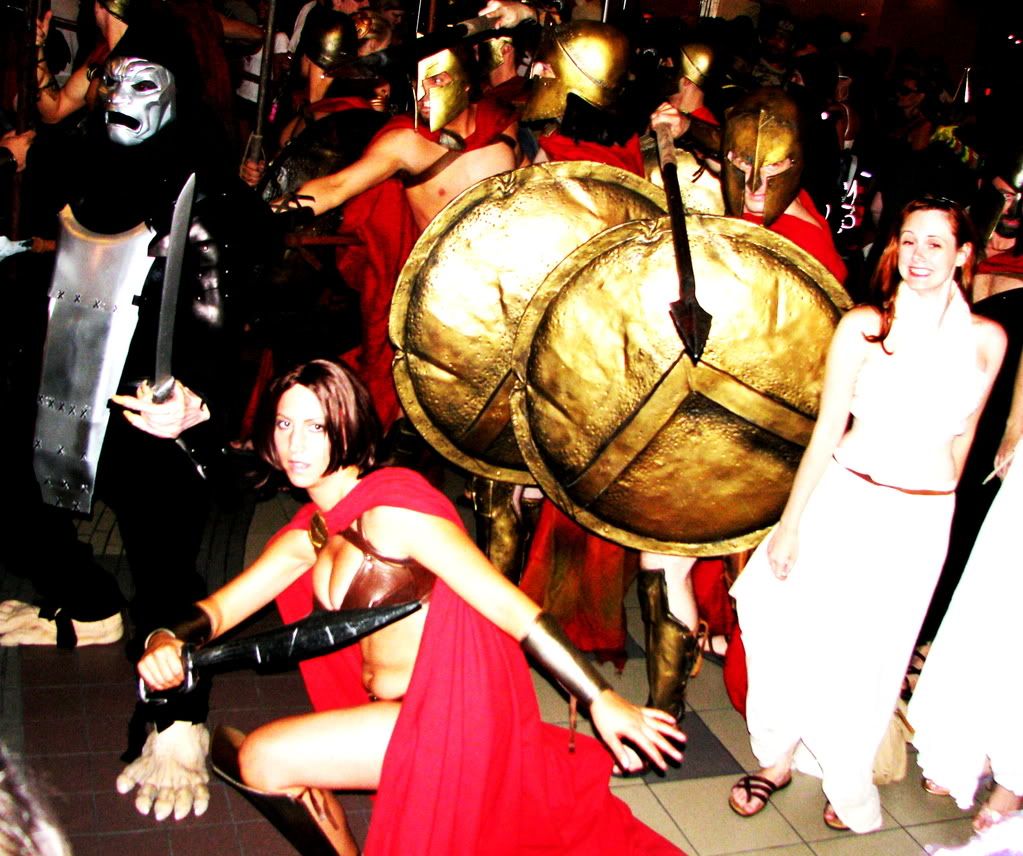 Mad Scientists
This job takes brains!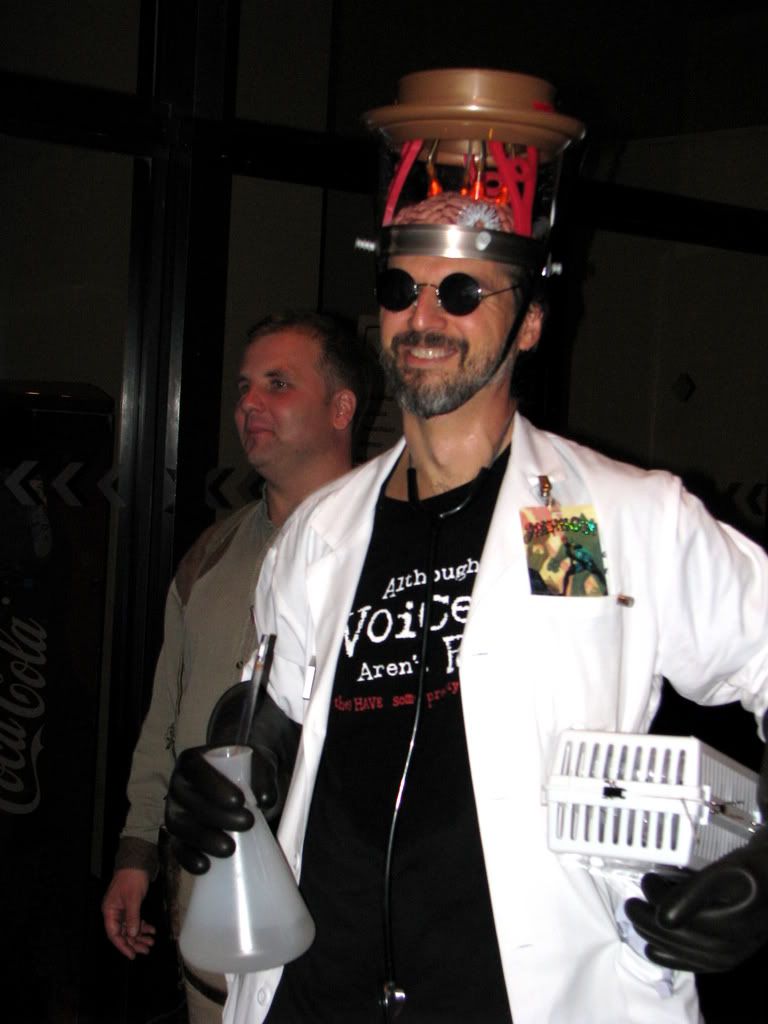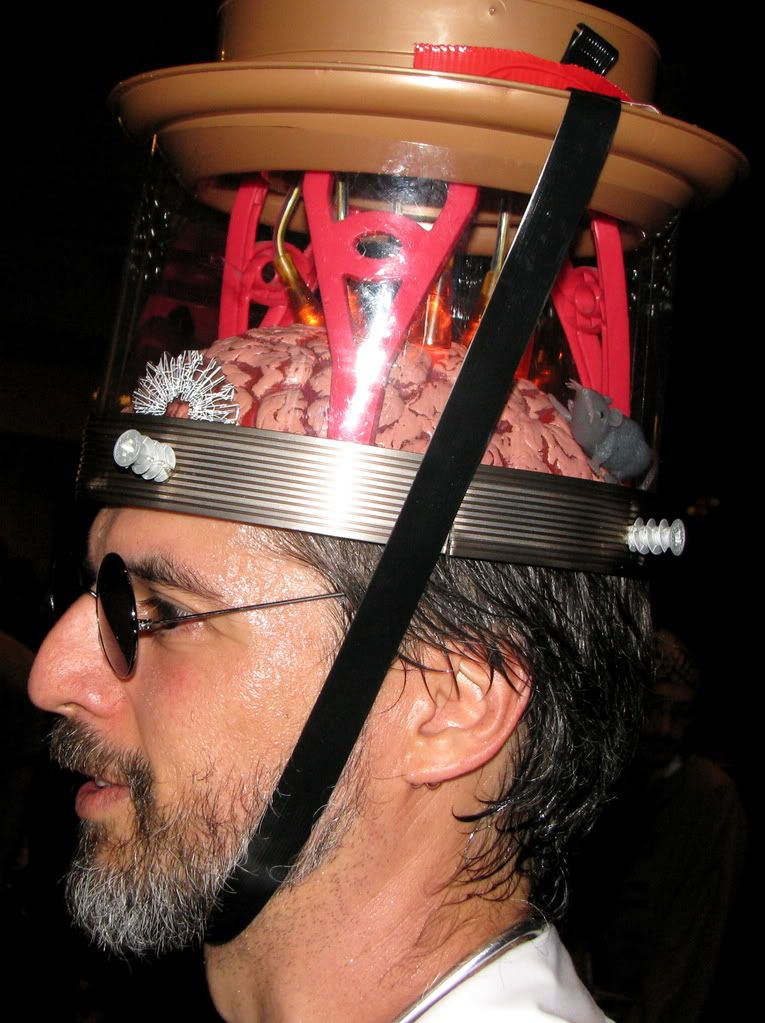 Hay, I've got to stick this robot somewhere. The best part was the old-school family-friendly trash talk they had him spouting, things like, "Need a friend? Buy a dog."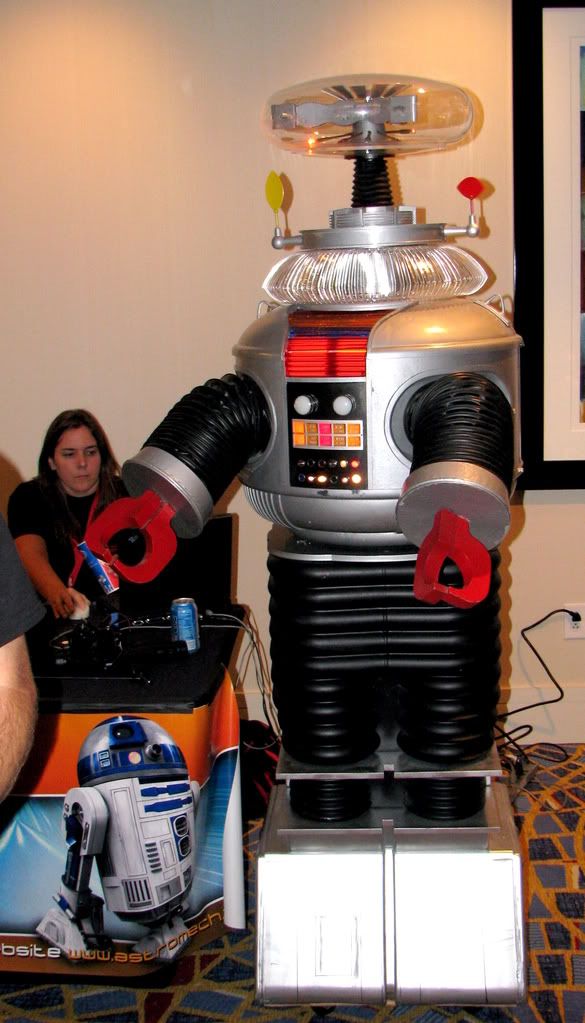 Might as well put the Delak here, too...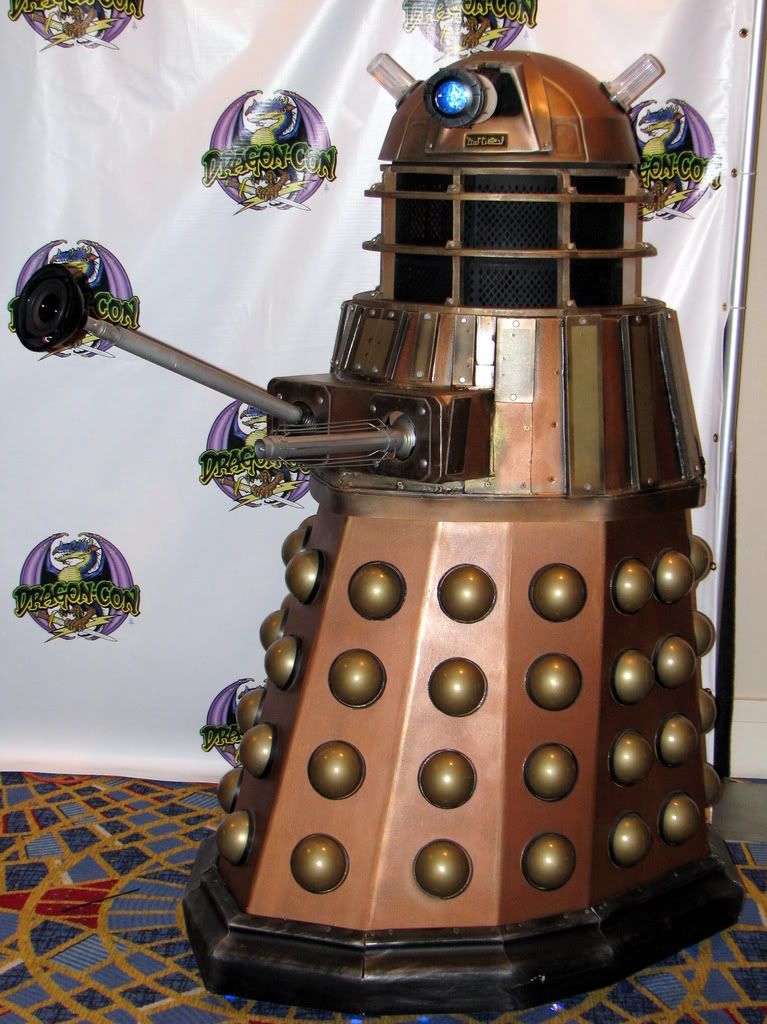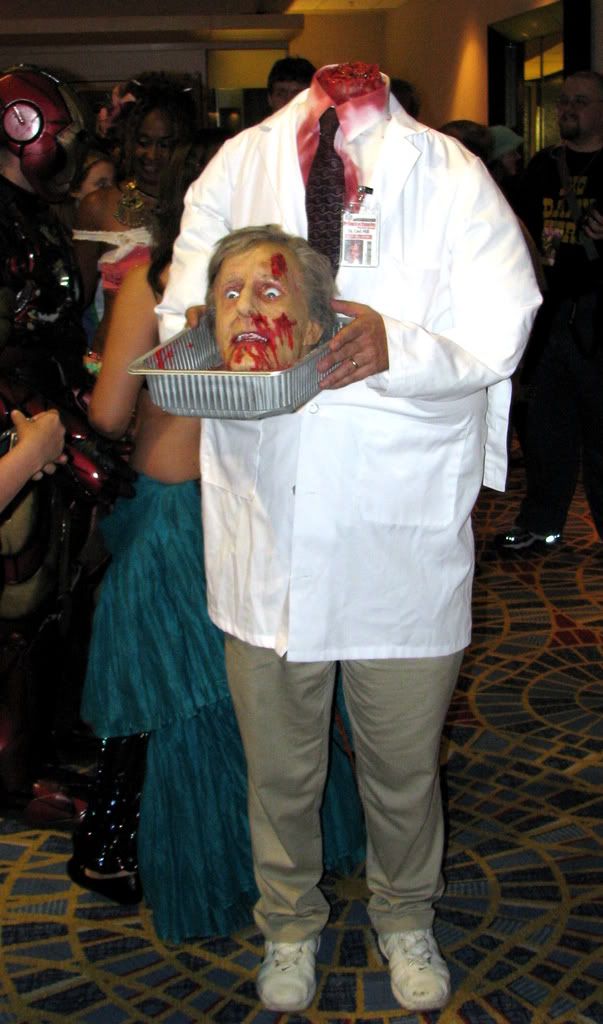 Childhood Favorites
Yep yep yep yep yep yep. Uh-huh, uh-huh.
When single shines the triple sun, what was broken and undone, shall be whole the two made one...
...by Gelfling hand or else by none.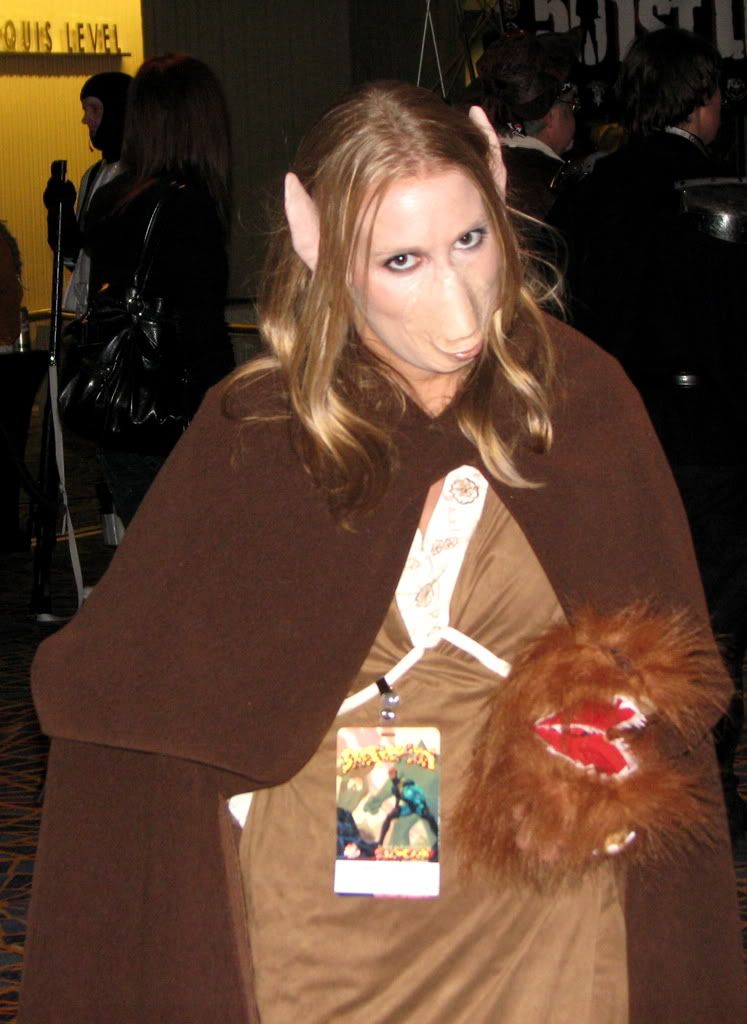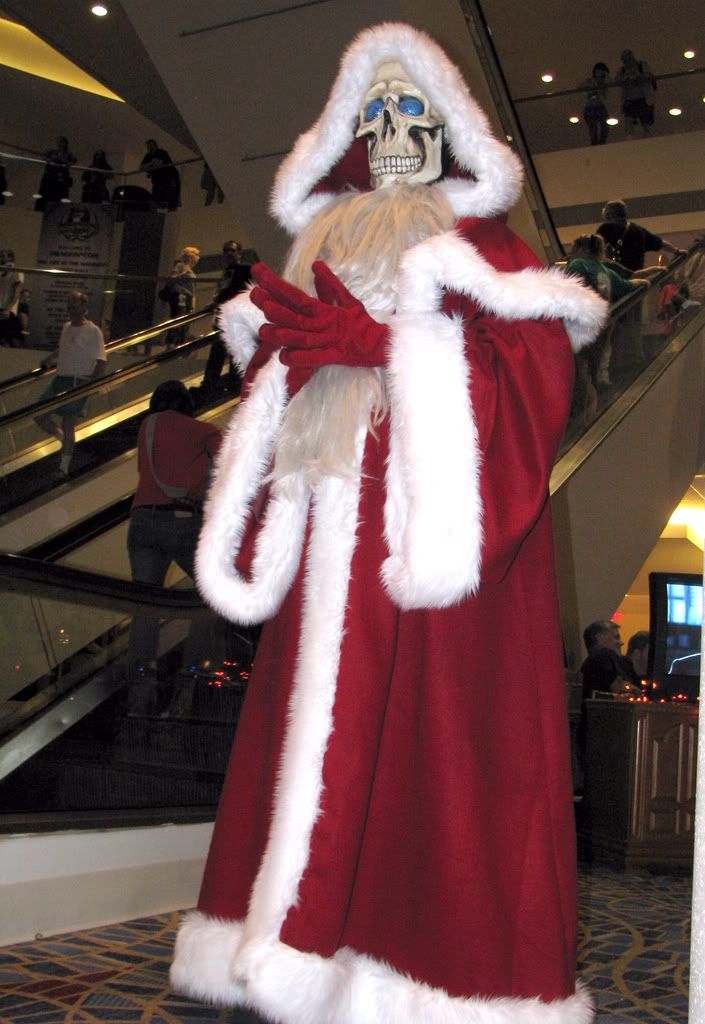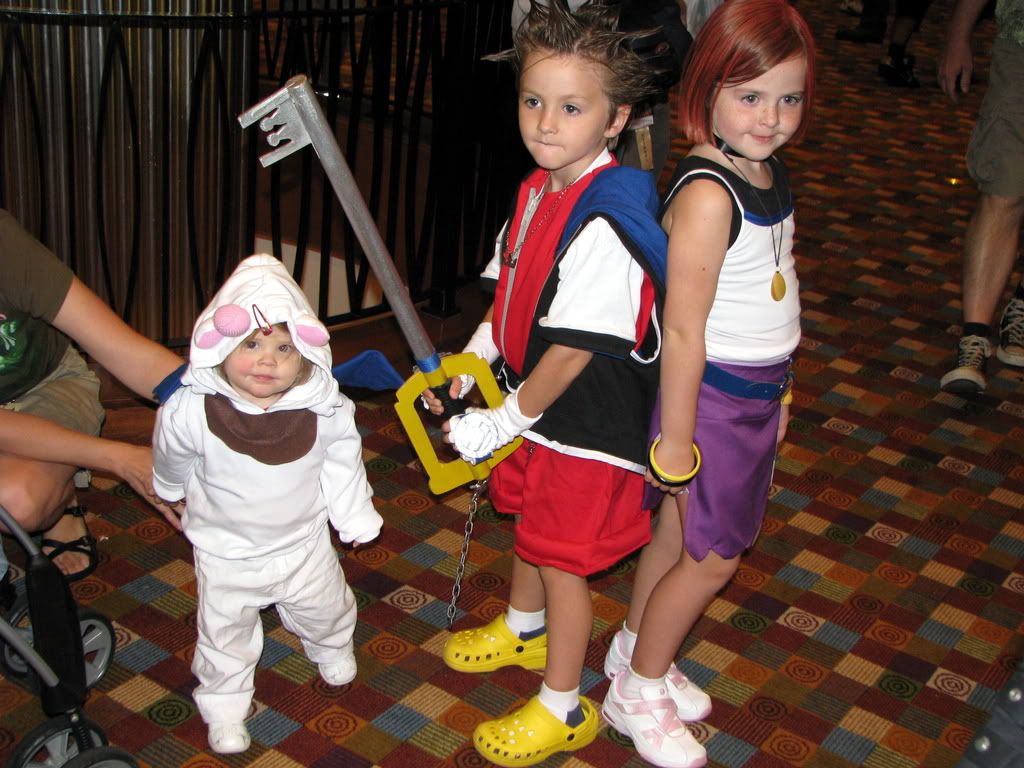 Sorry, girl. Too many pics, I started getting sloppy, and I"m too lazy to go back just to edit out a few red eyes. Still, a tragedy...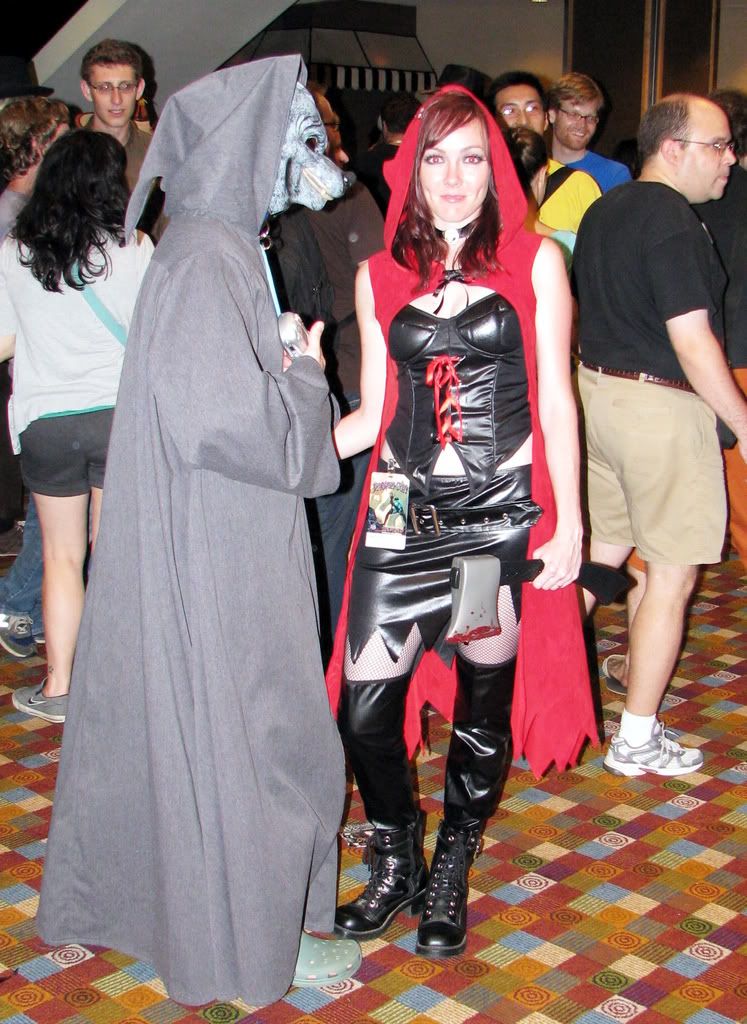 Mythological, Historical, and General Fantasy
Hay, these can't all be clear, concise categories!
She. Is. Adorable.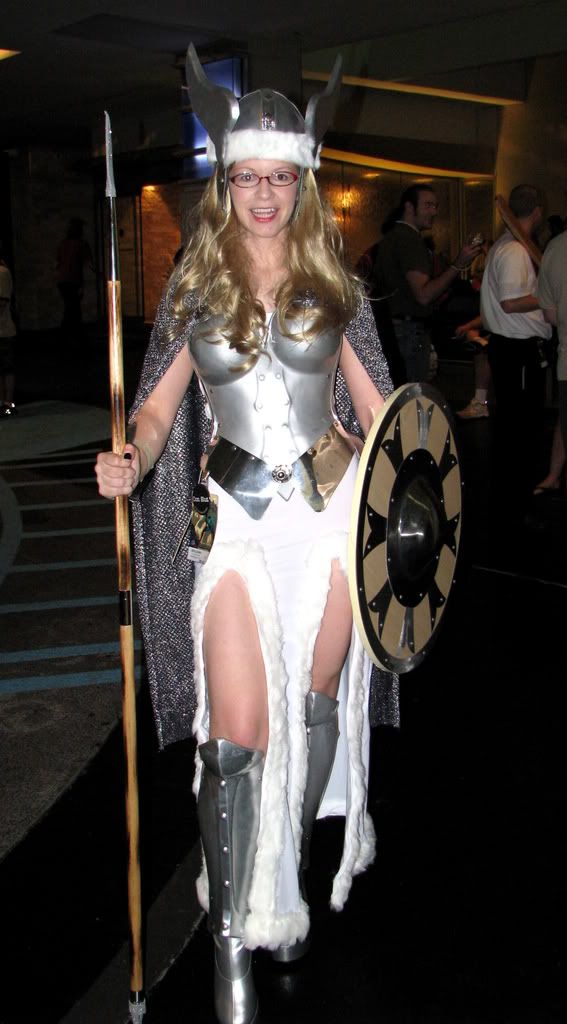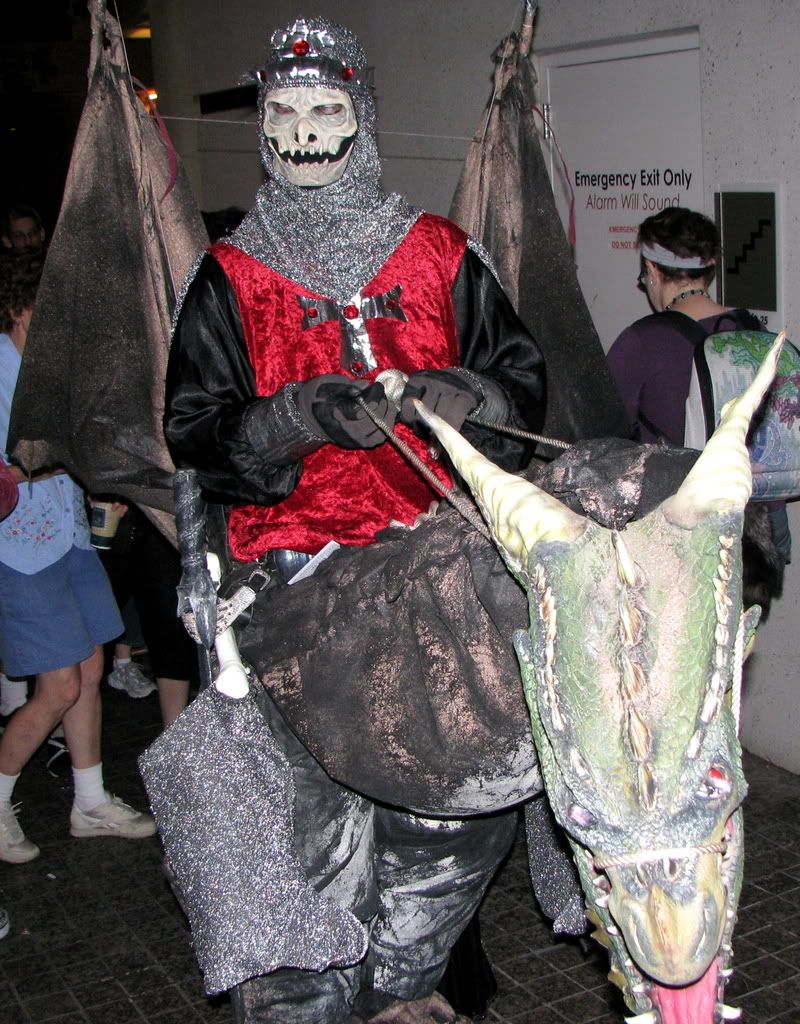 Yummm.... Red Sonya...
By the time I cought up with here the lights had gotten out of alignment, but according to TheLastNubicorn, when they were going right into here eyes you just could not tell where they were comming from.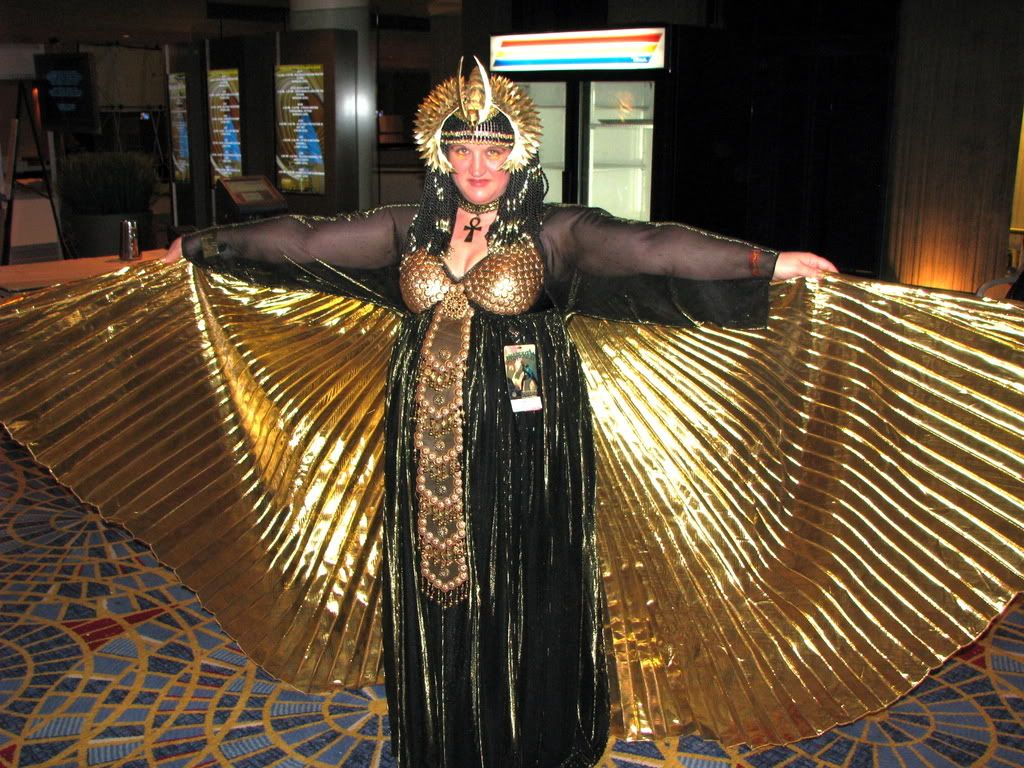 Even here, its a pretty damned cool effect.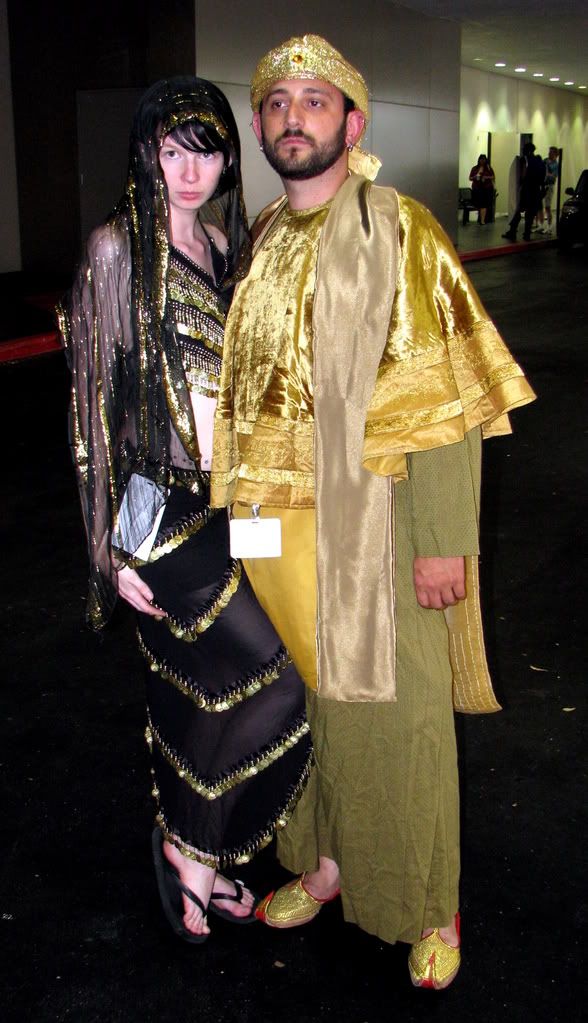 These guys didn't have much of a story behind their costumes, so I told 'em they should tell folks that the guy in armor burned the other guy over something savage.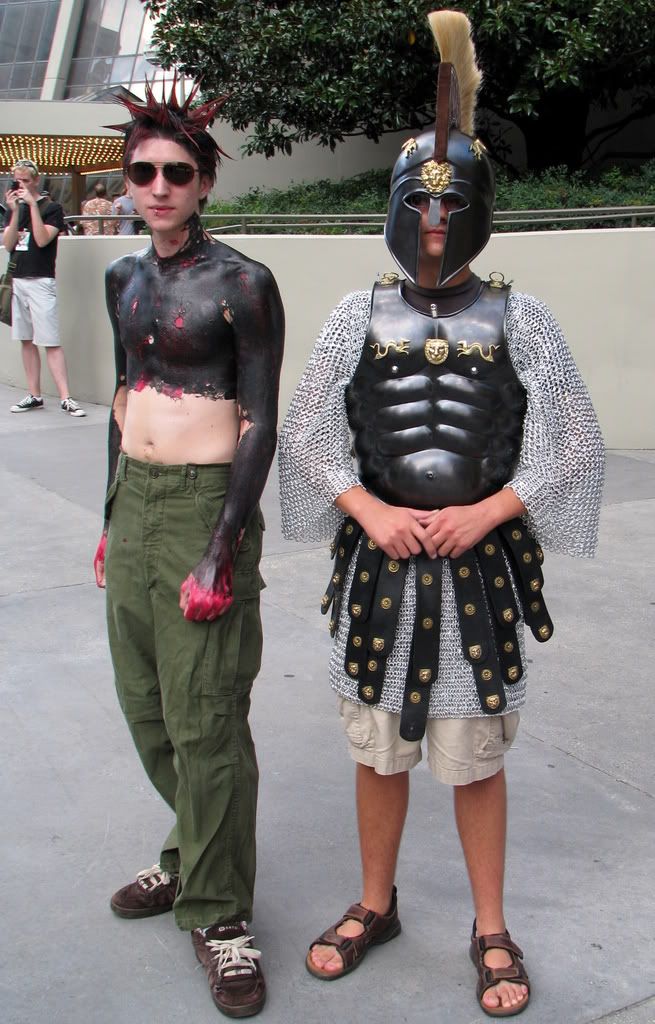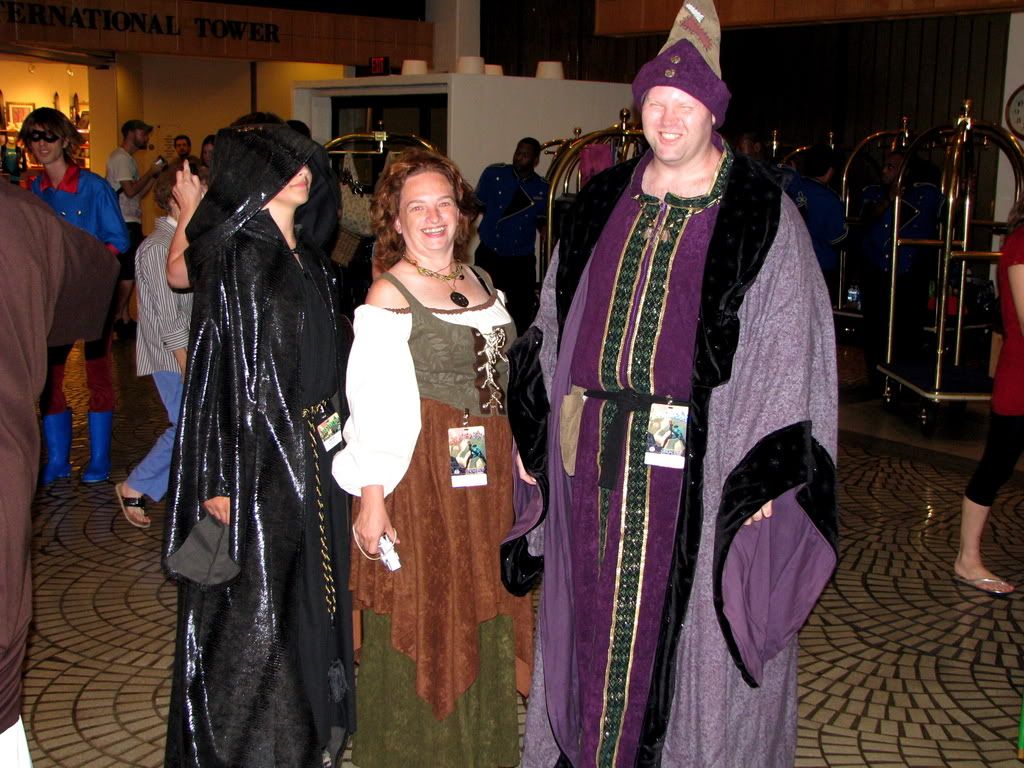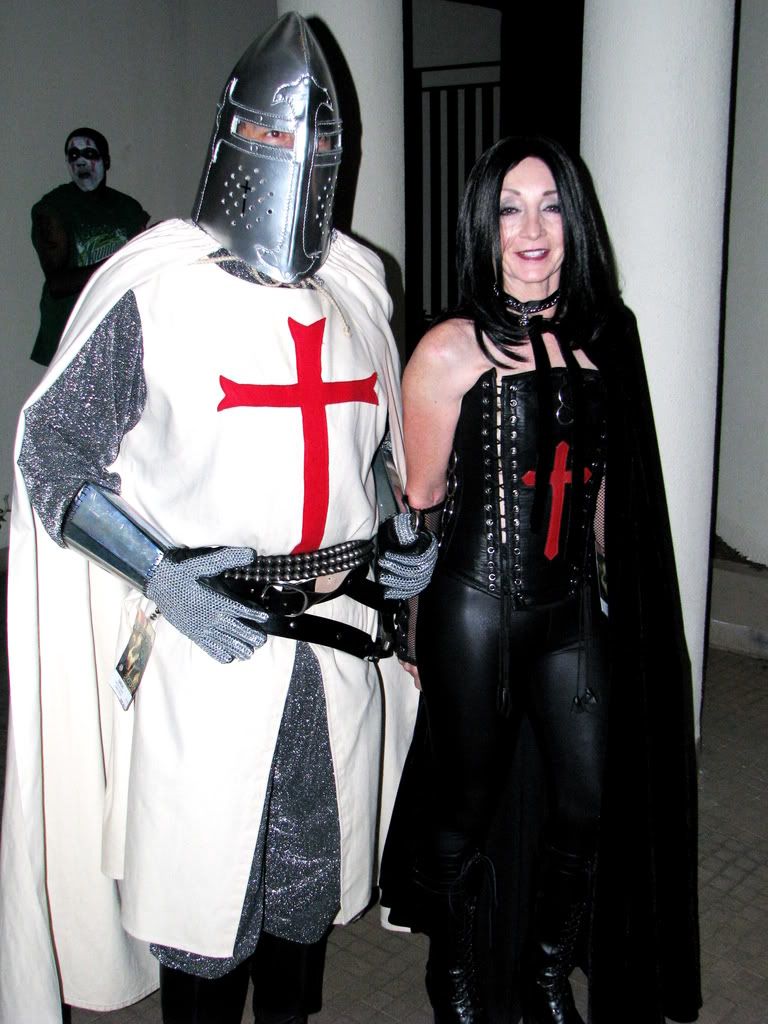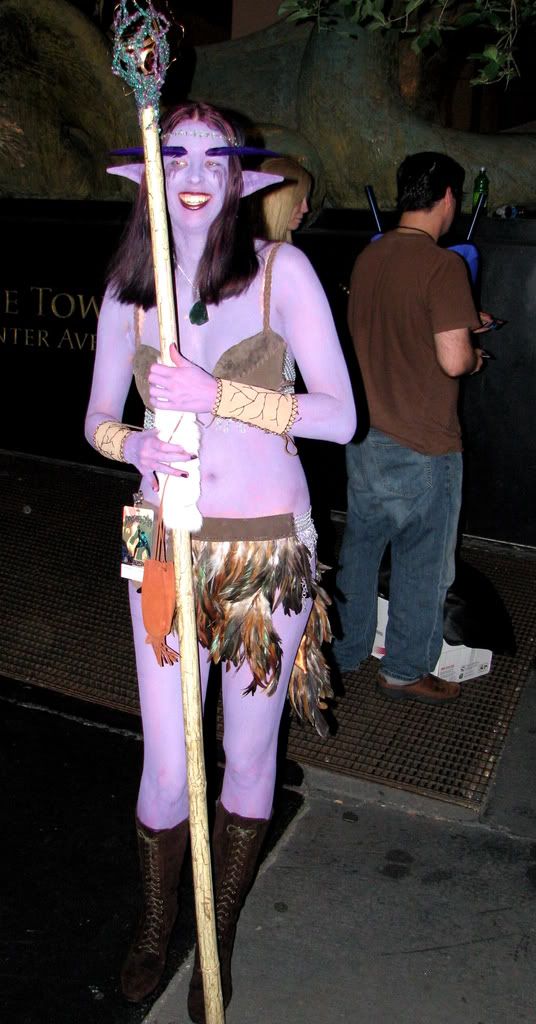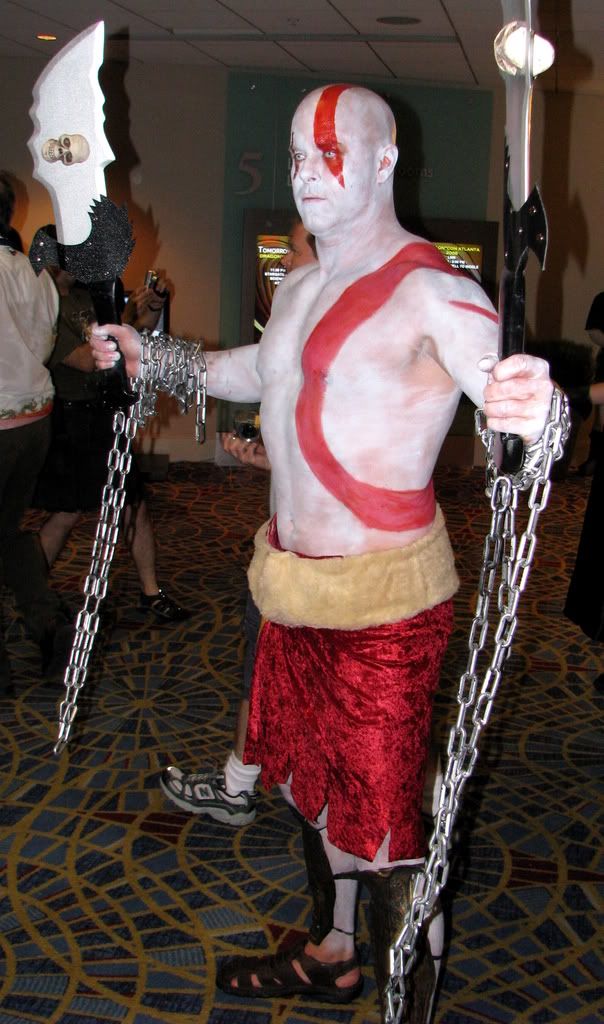 "I am no tree!"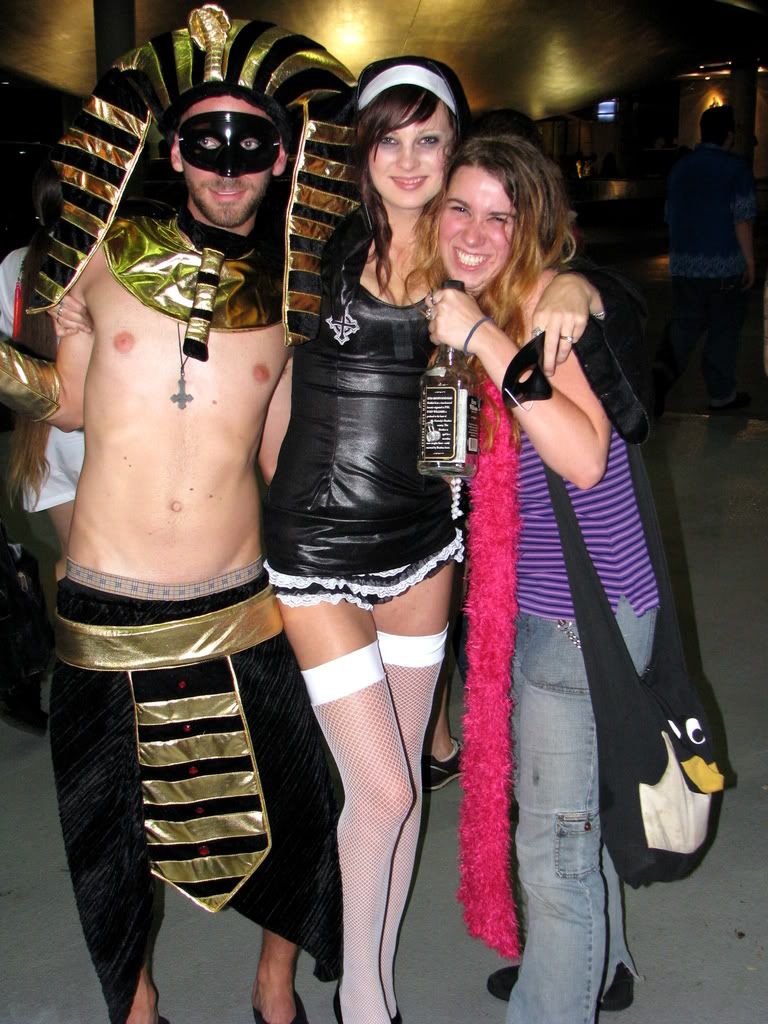 And, finally, I give you,
"The best rack at DragonCon:"
more to come in part 2.