Always a popular theme, somehow there were even more folks in the mood to dress up as comic book characters at the end of Summer, 2008... wonder how that might have happened?
I really liked this one spot for taking the pics: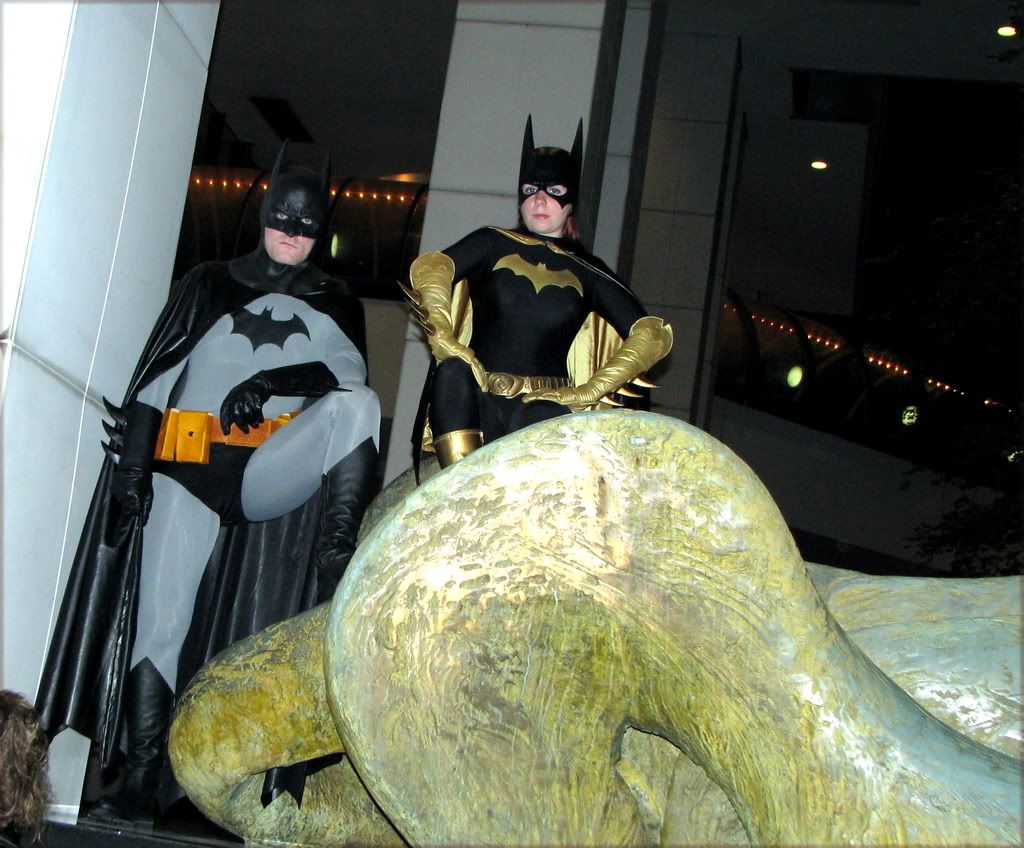 It just sort of seemed natural for urban tights-wearing crime fighters.
Also, I mentioned earlier how there were fewer Storm Troopers this year. I think this might be what a few of them were up to: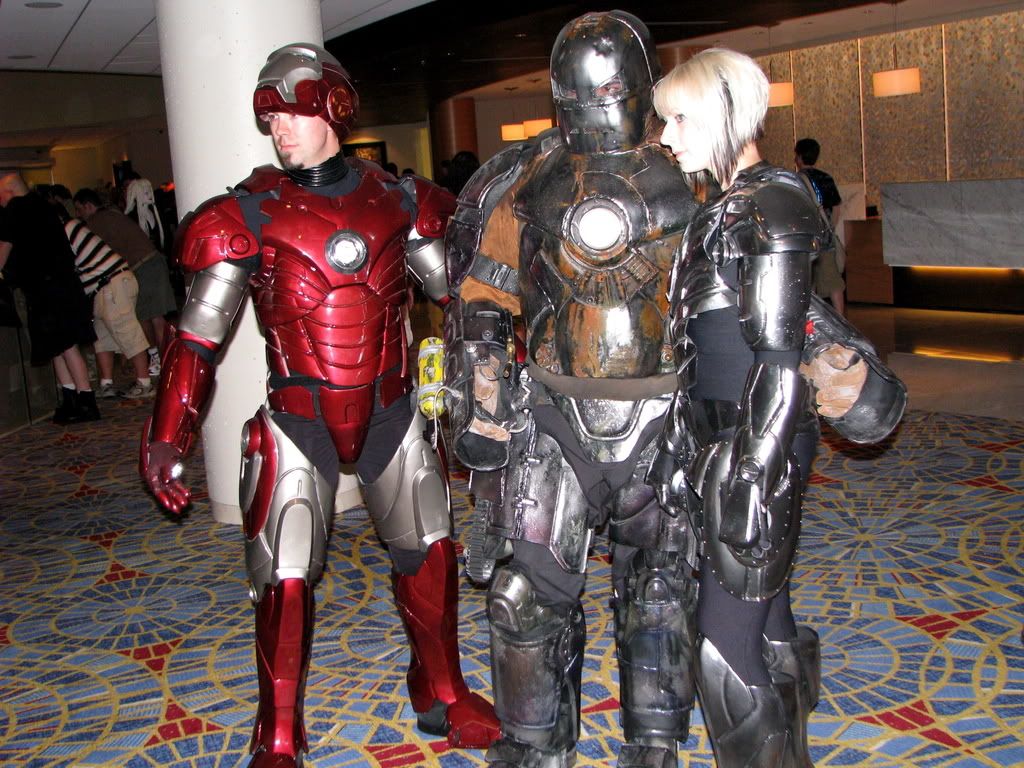 I didn't know Tonny hung out with Emma?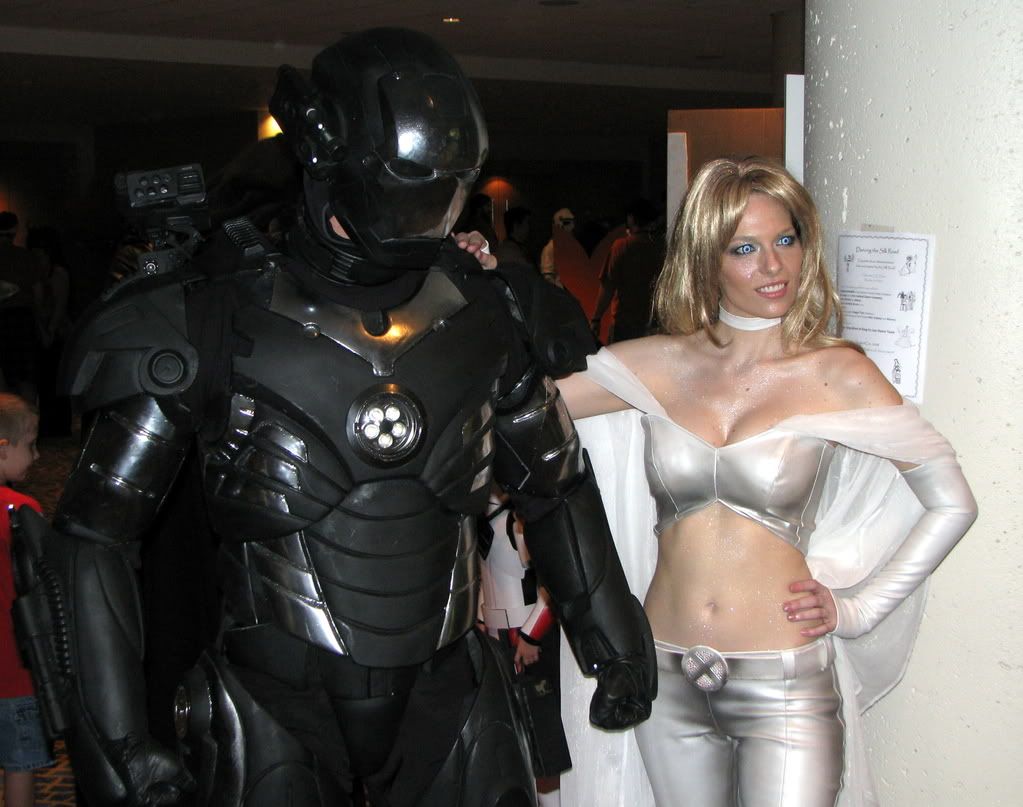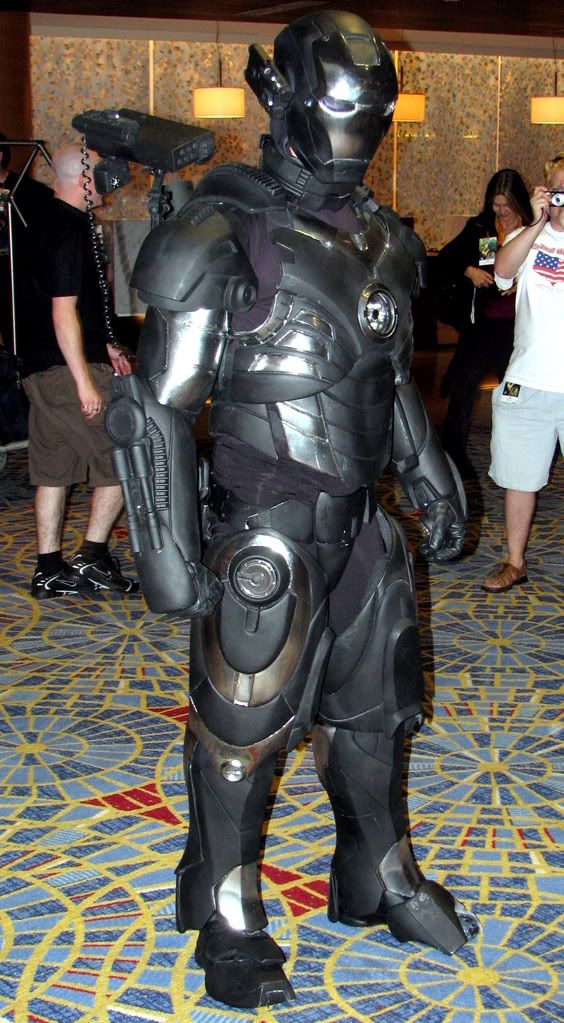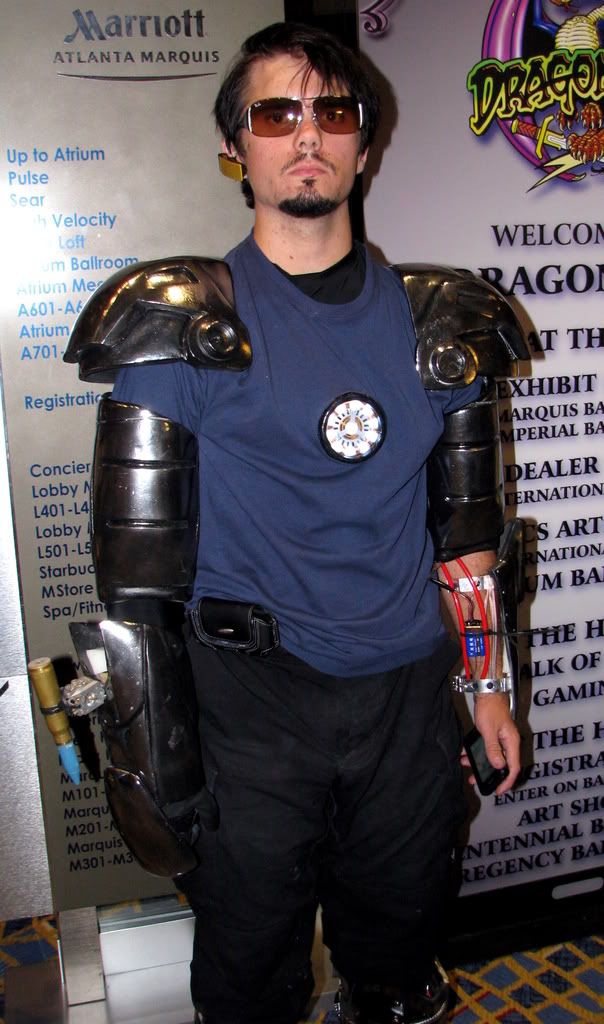 Perhaps unsurprisingly, the Joker was a very popular choice this year: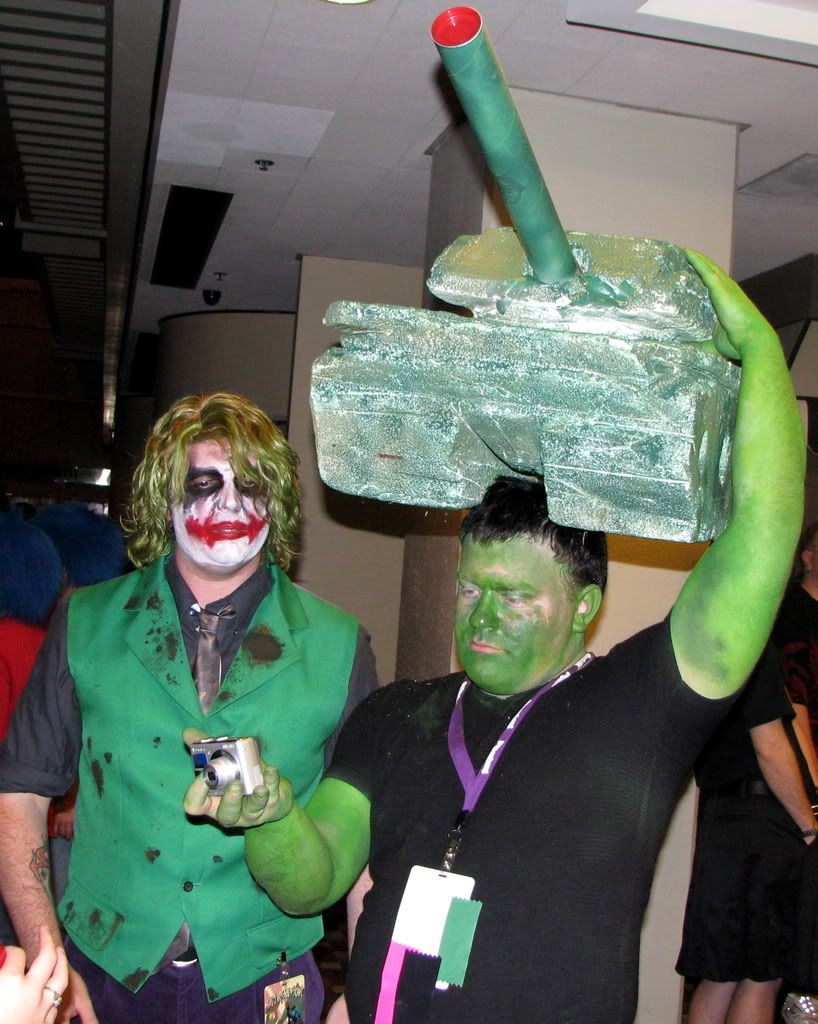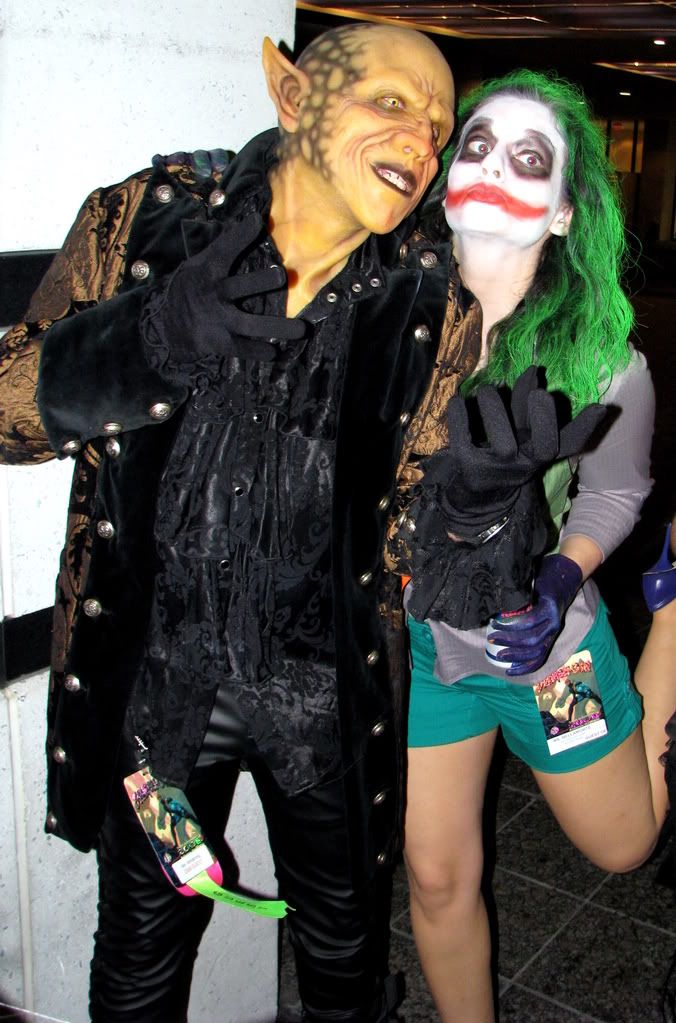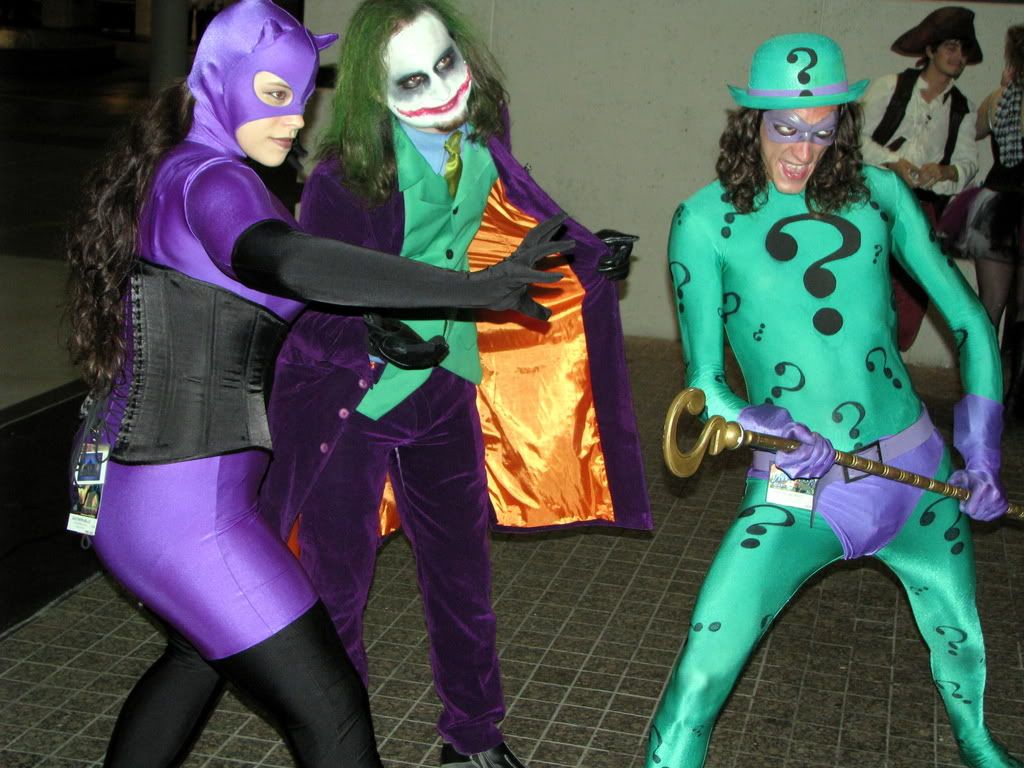 Actually, anything related to Bat Man was a no-brainer this year.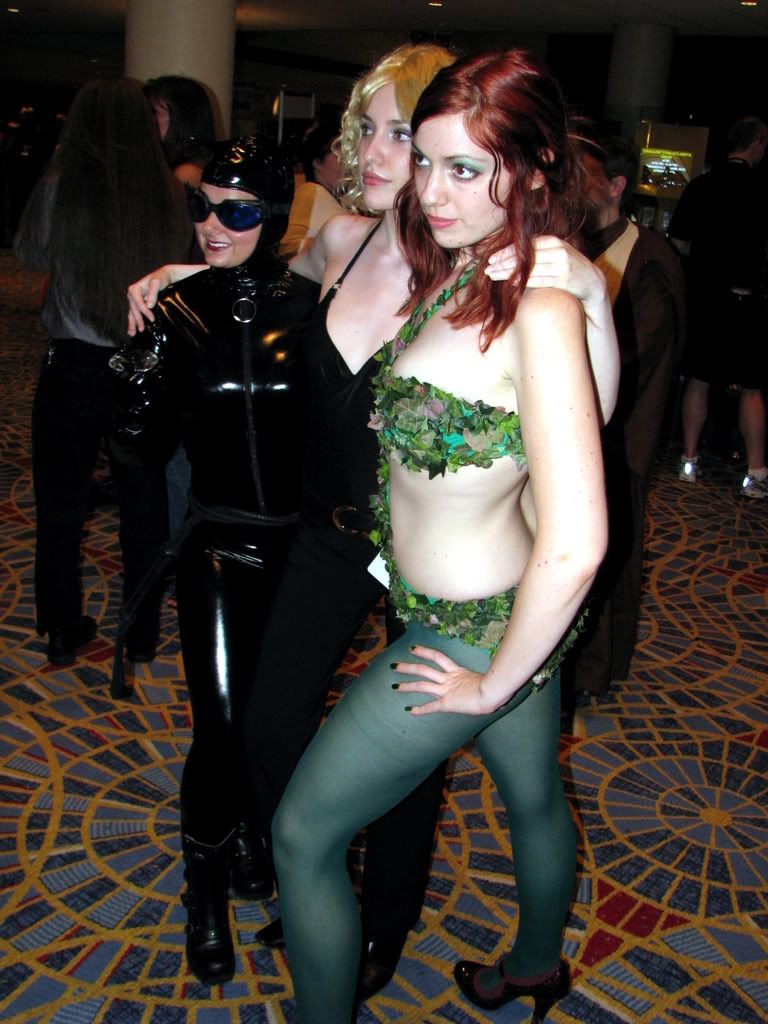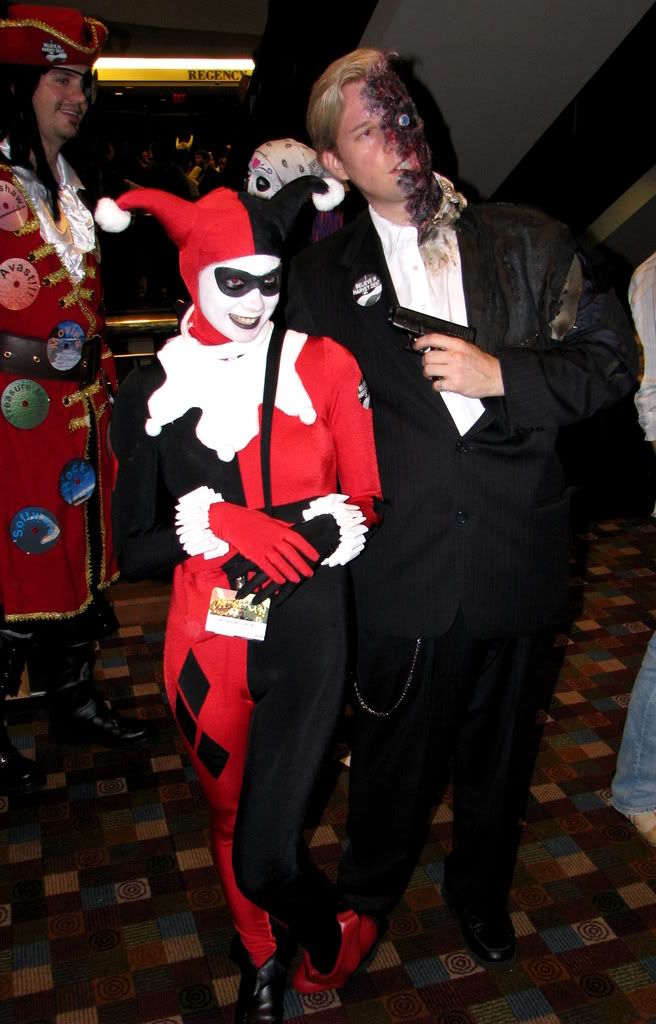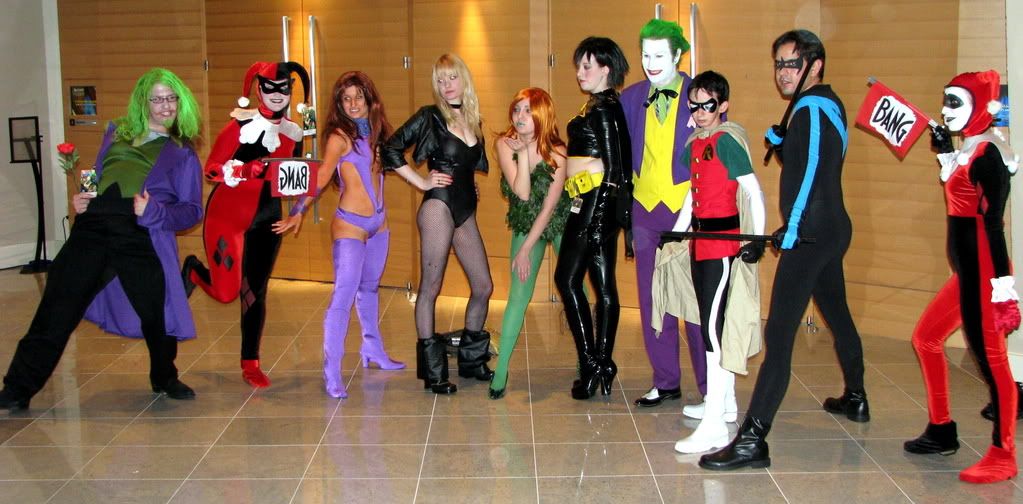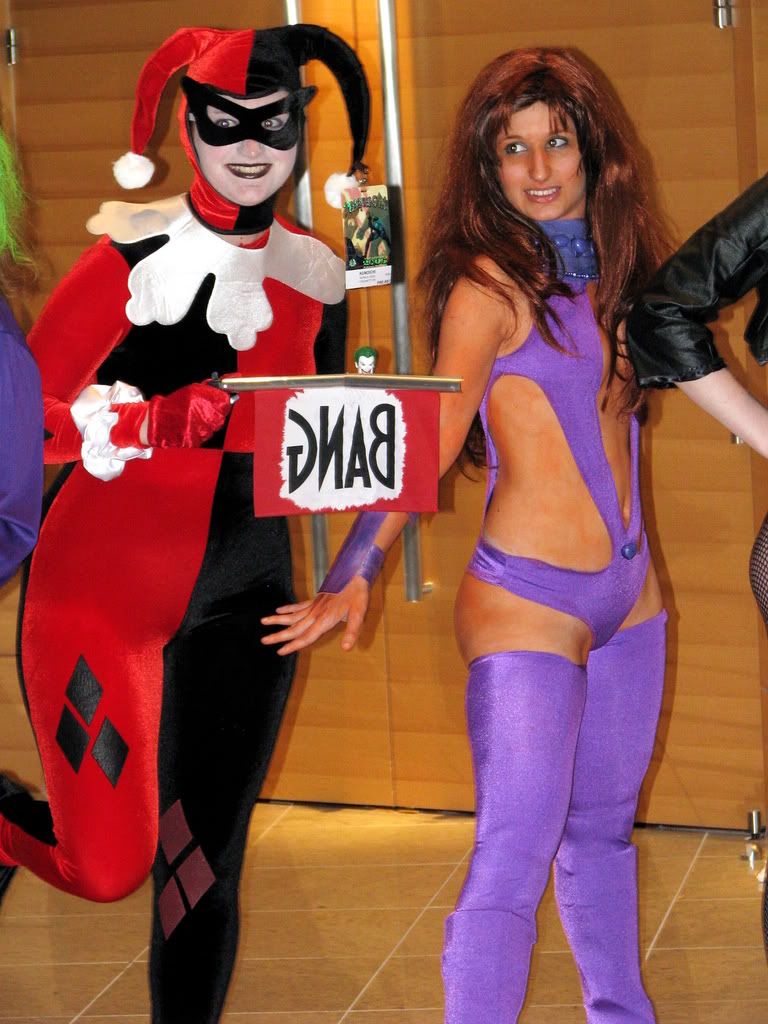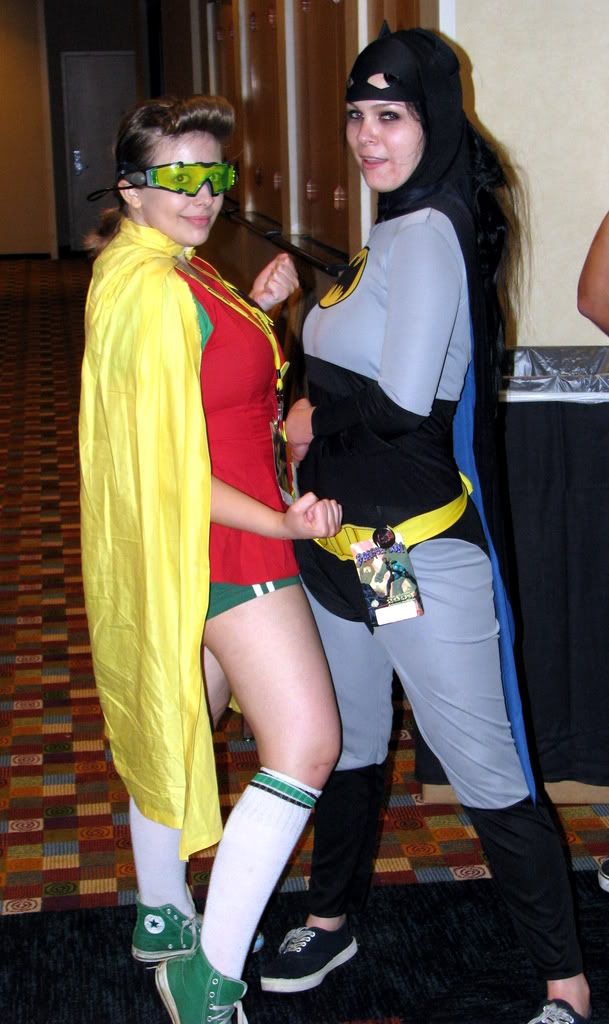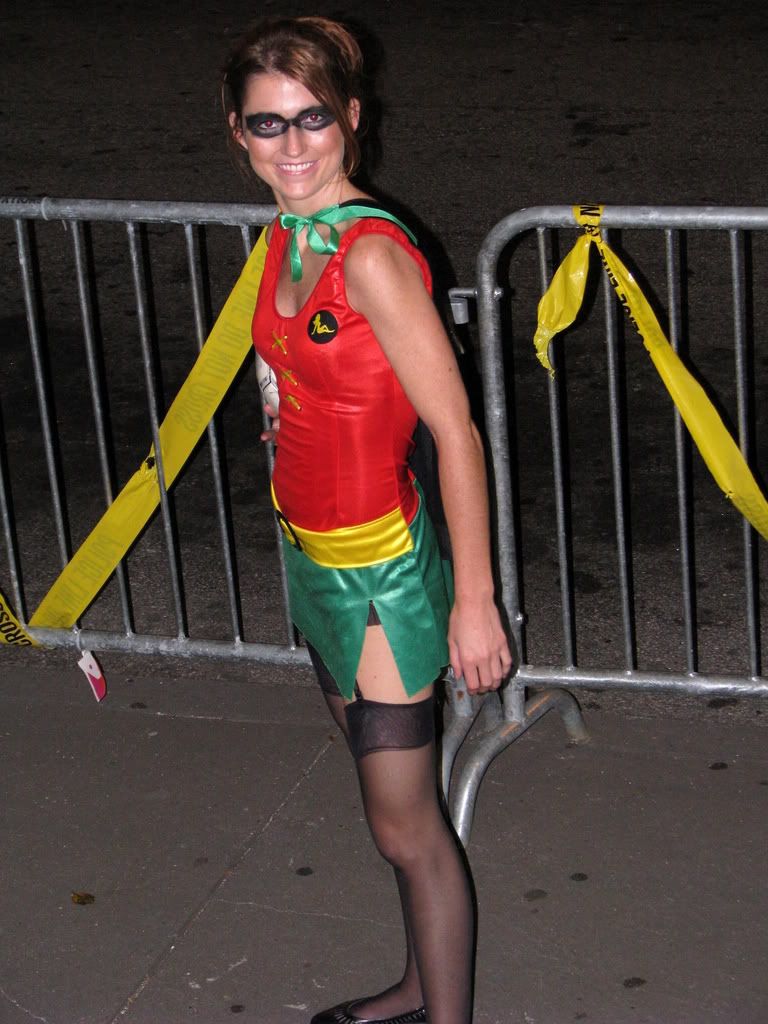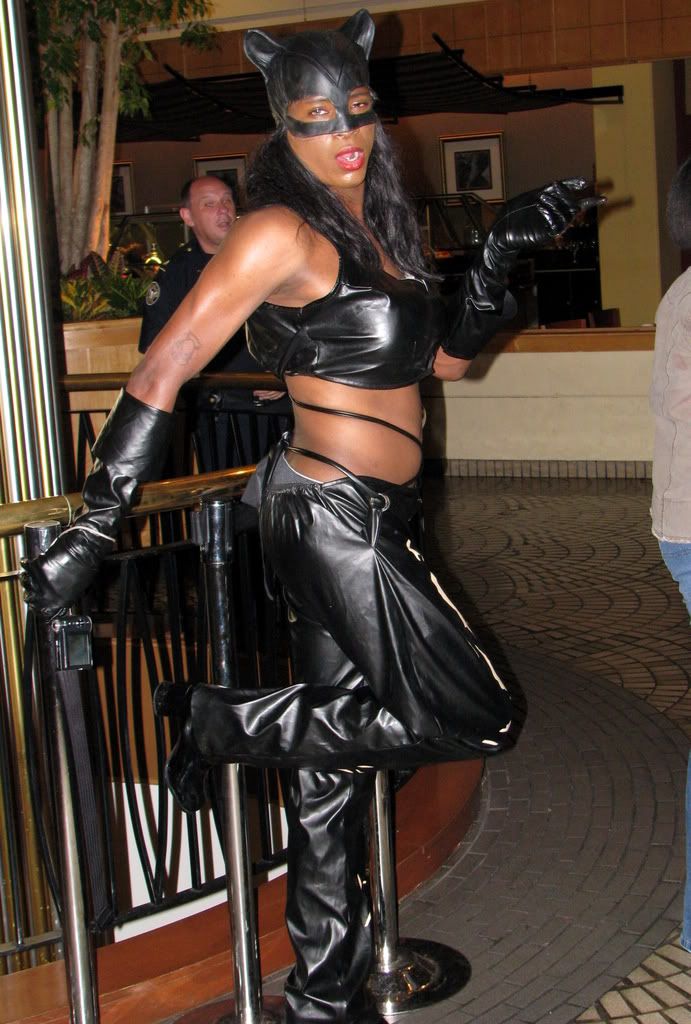 I just liked this shot: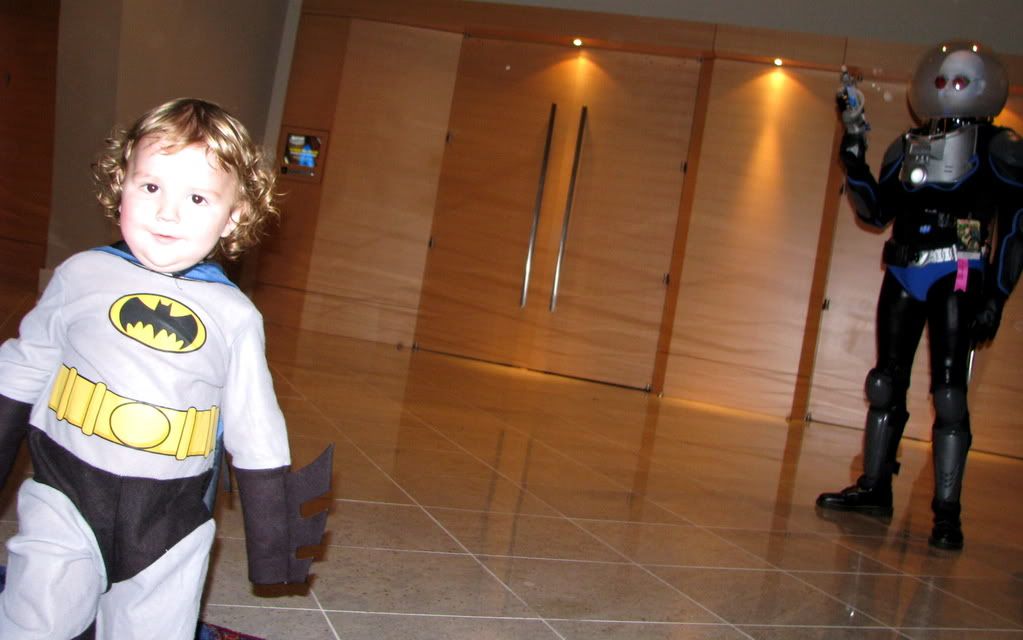 Other comic franchises were, of course, represented.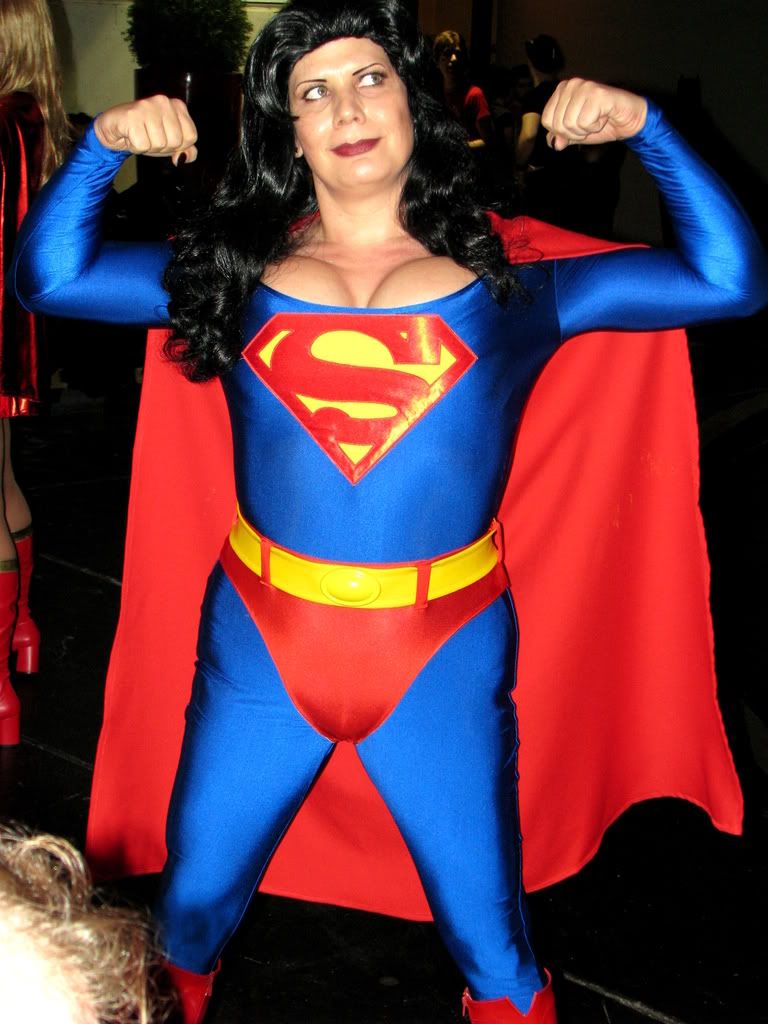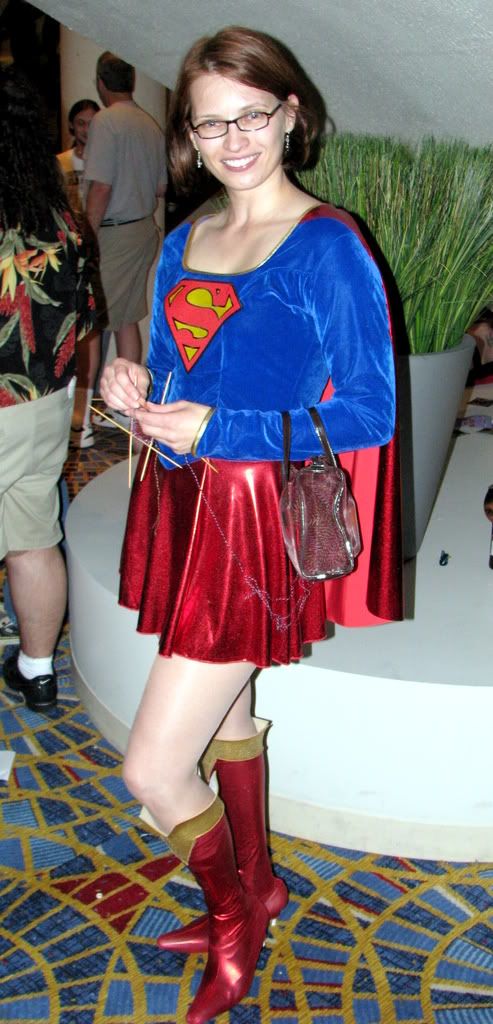 I forgot to take out the red eye, but for some reason I just wasn't comfortable staring at pictures of this guy in costume for very long...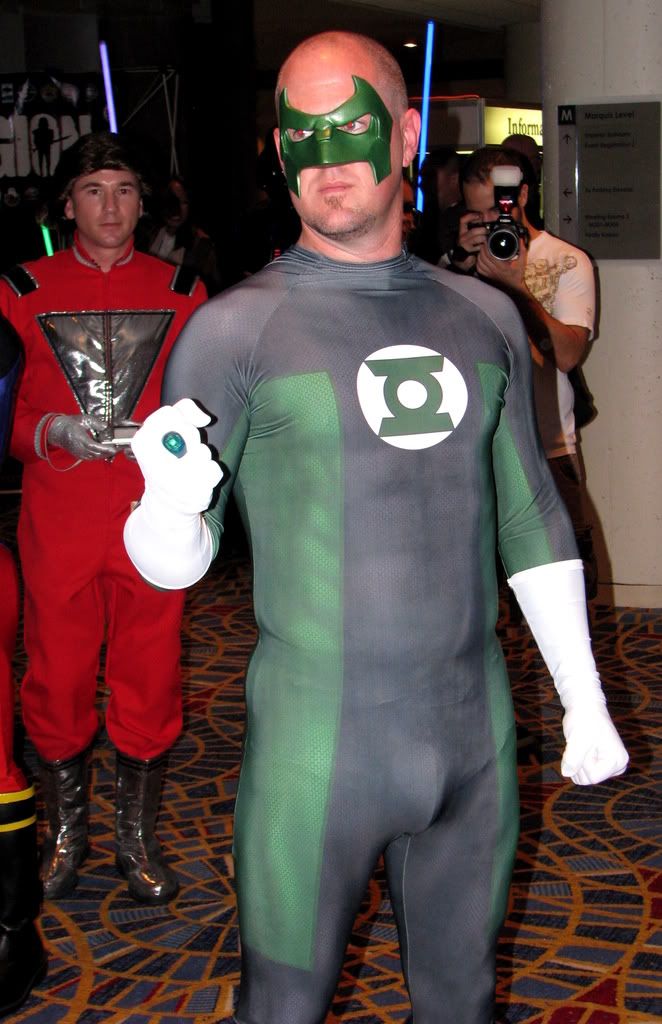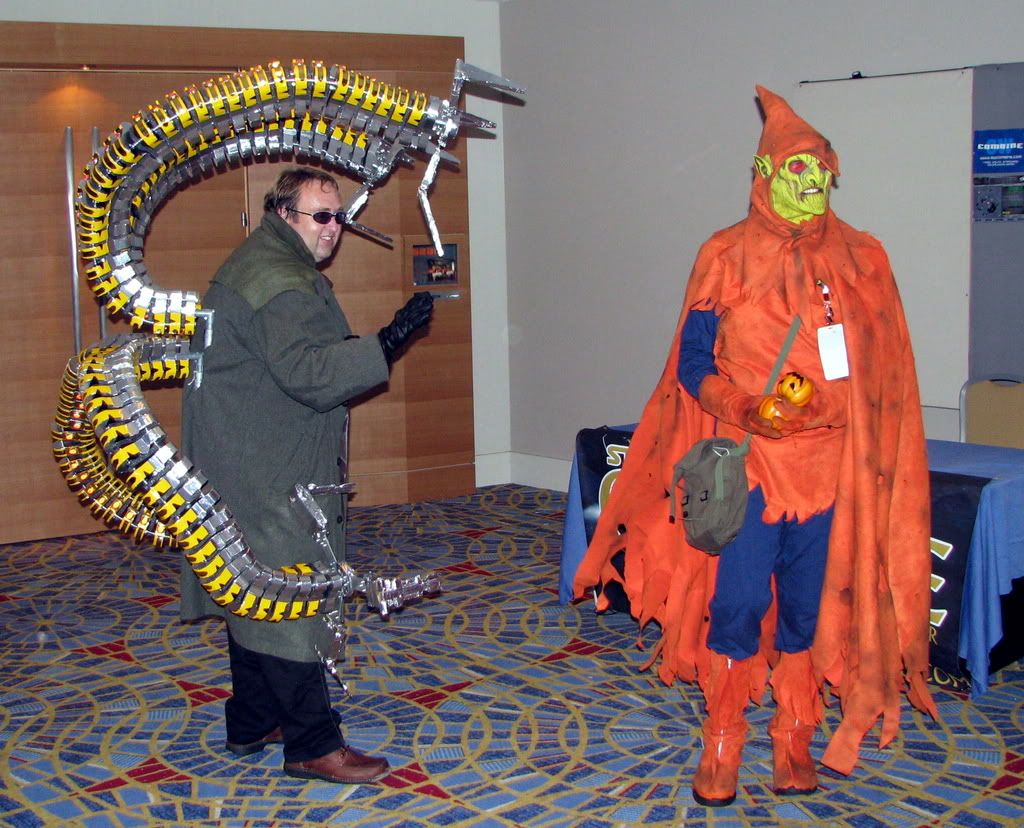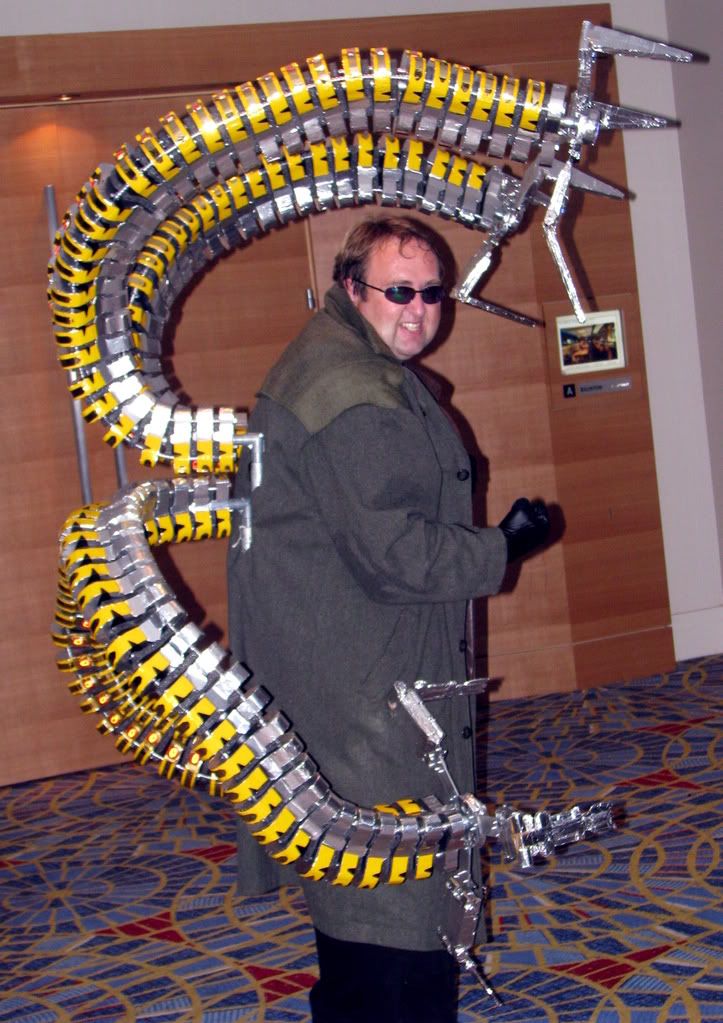 Girls love hulk!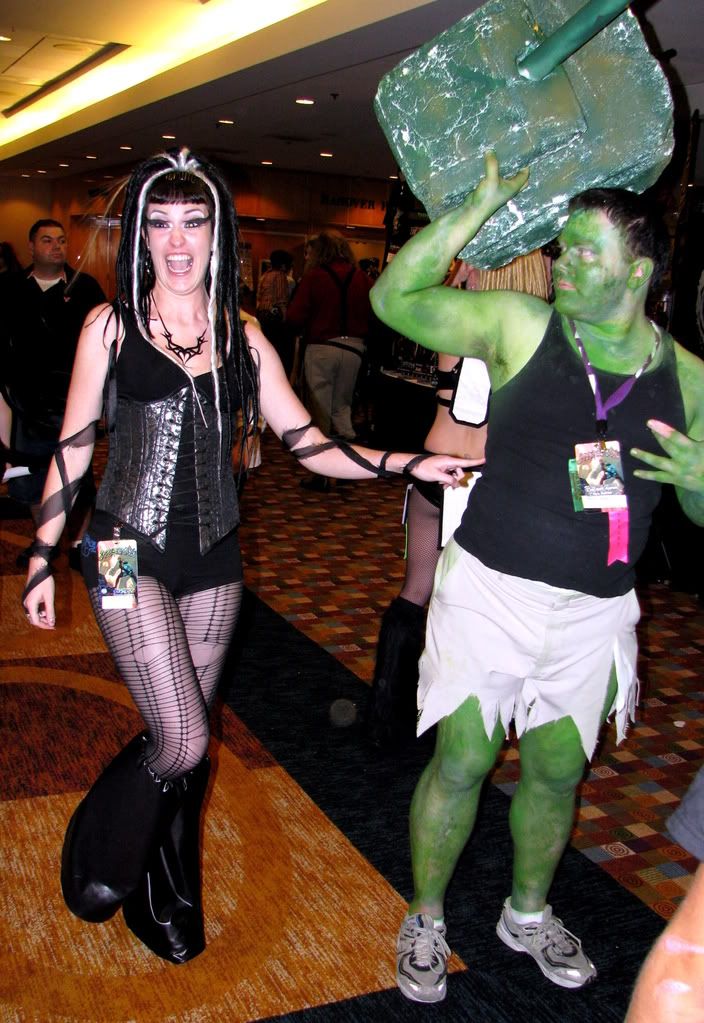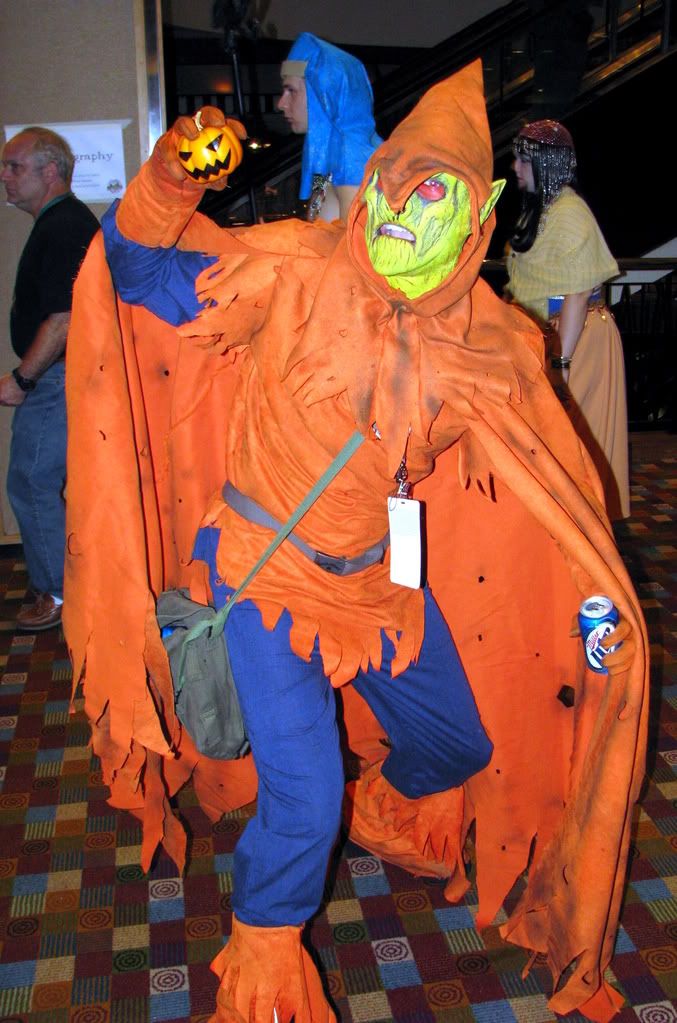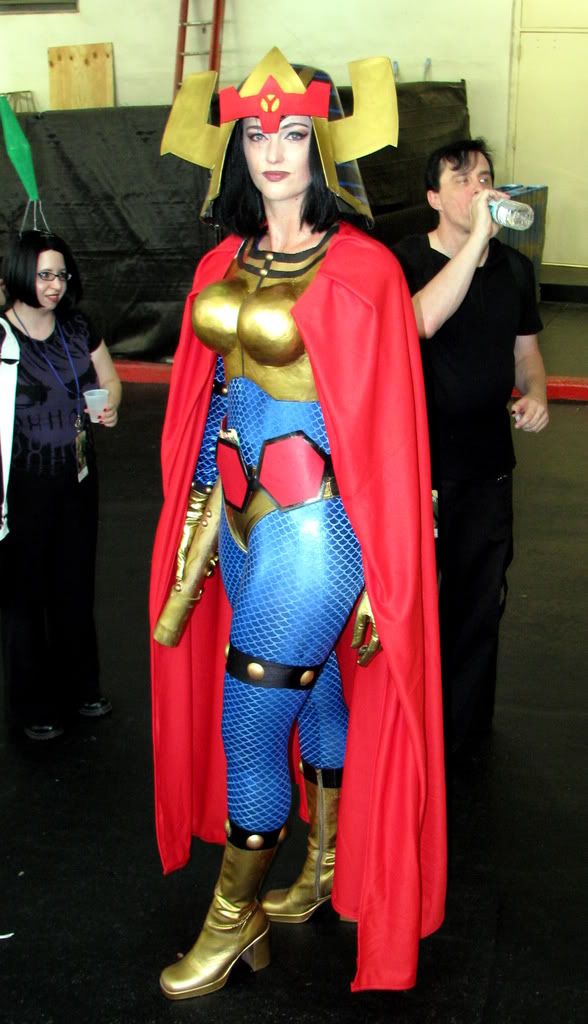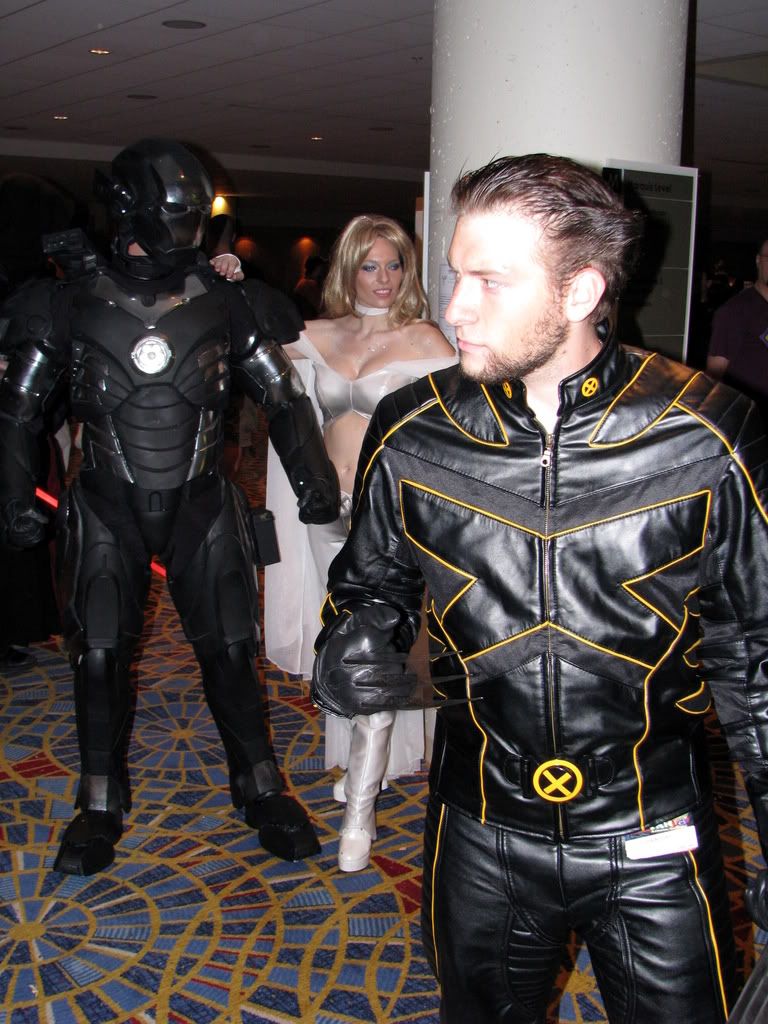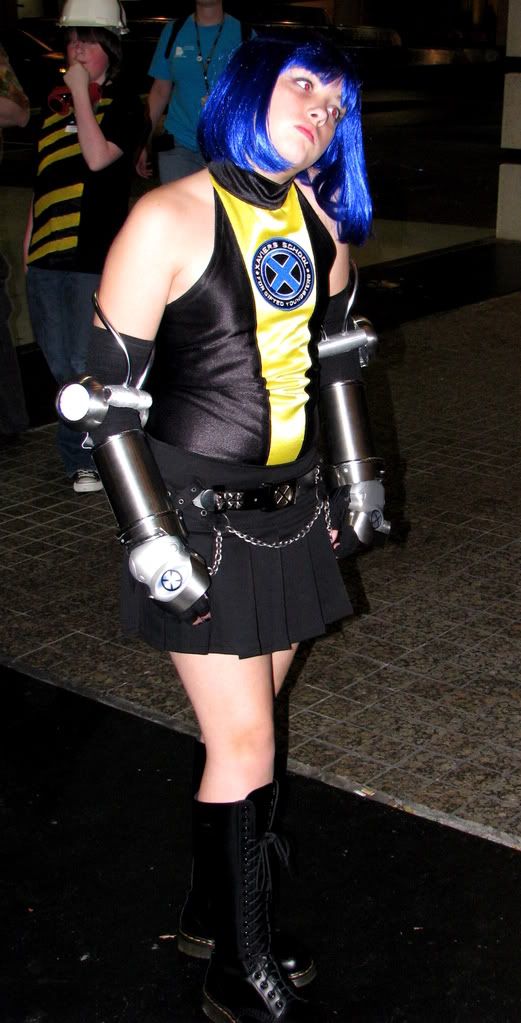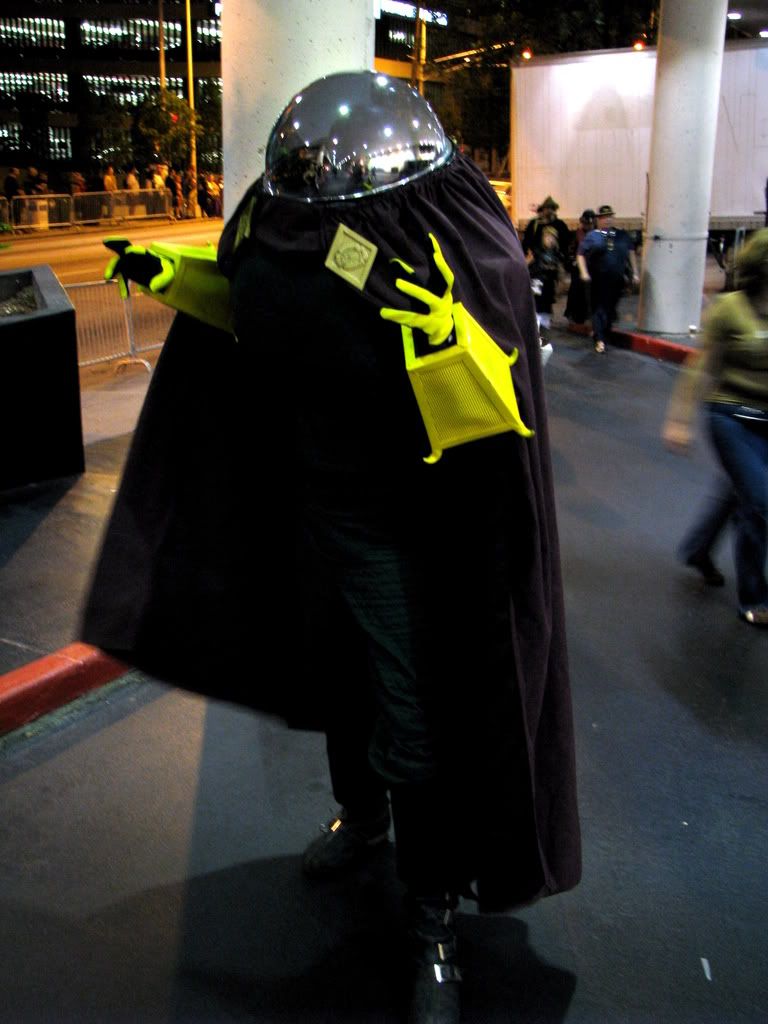 And finally, this guy who, depending on how well the movie works out is either kickin' it old school or getting in early:
OK, so what's left?
We've still got the general, miscellaneous costumes to post up... that's about 200 pictures, so I may break it up into chunks, just so I don't choke-slam everyone on the download. And then there are the shots I've collected under the banner, "
The Ladies of DragonCon...
" Its taking longer than the rest because, well, I can't really work on those pics on my lunch break at work. But ah... they are worth the wait.