Monday
This was it. The Big Apple.
Never been there.
Well, I have now.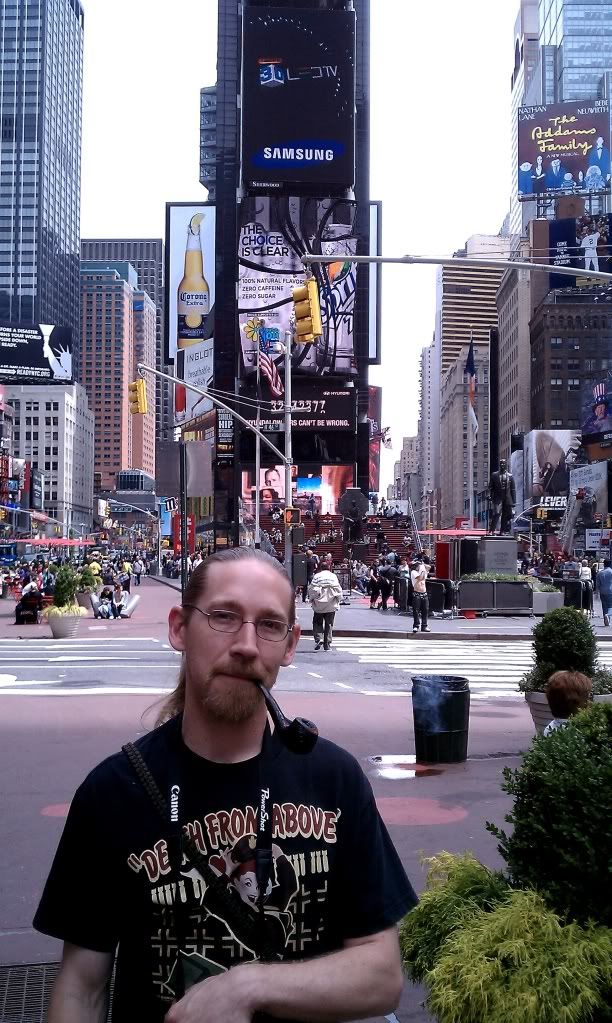 We did the whole damn show, dude. Got up early, put on our marching boots (well, Nate wore old sneakers) and got on a train.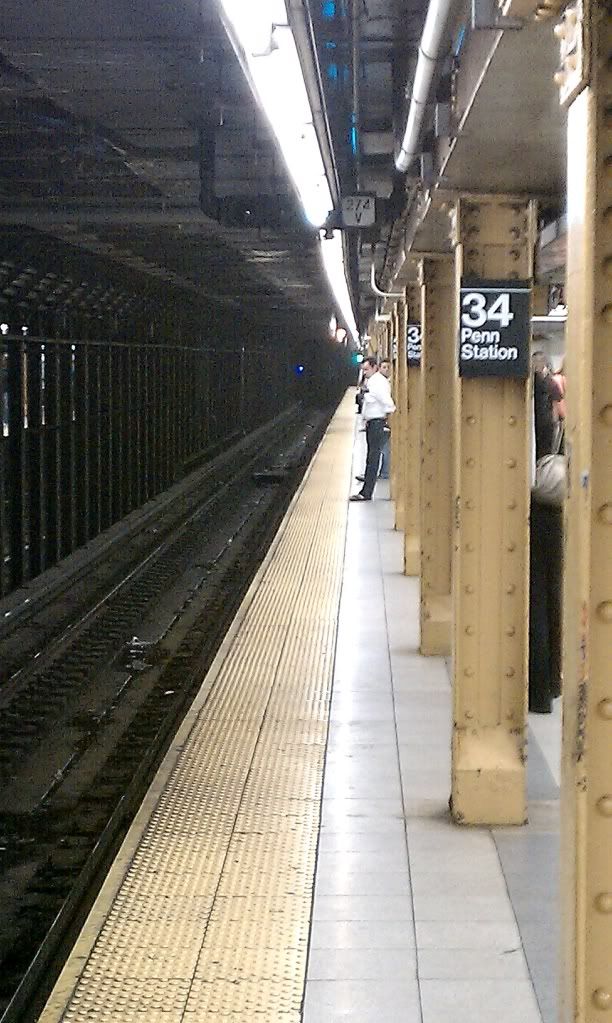 We actually went through Penn Station much later in the day, but it illustrates the point.
Since it was close, and kinda the thing you do, we walked from the station under Madison Square Garden to Times Square. Wow, imagine that, it really is the biggest mass of dazzling capitalism swirled with humanities cross-section, just like everyone says.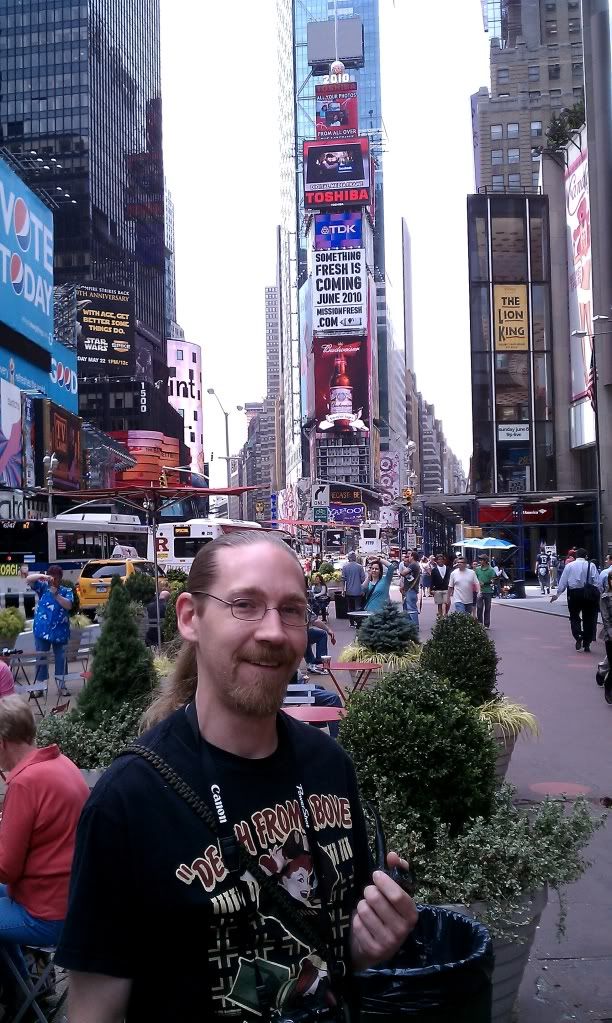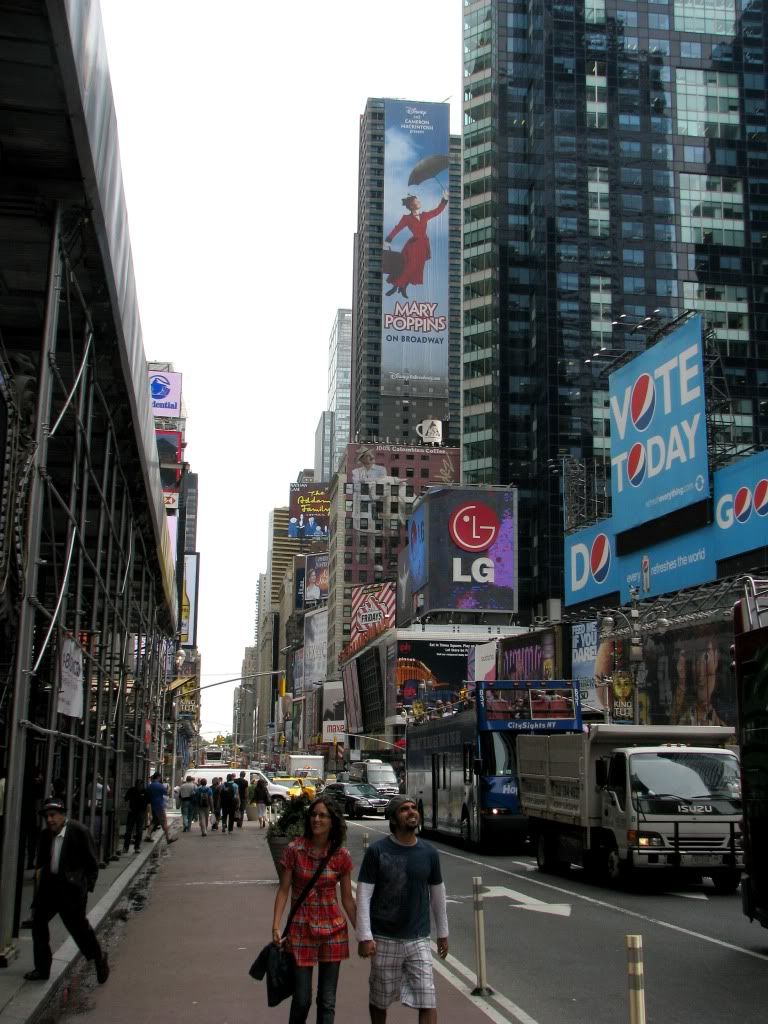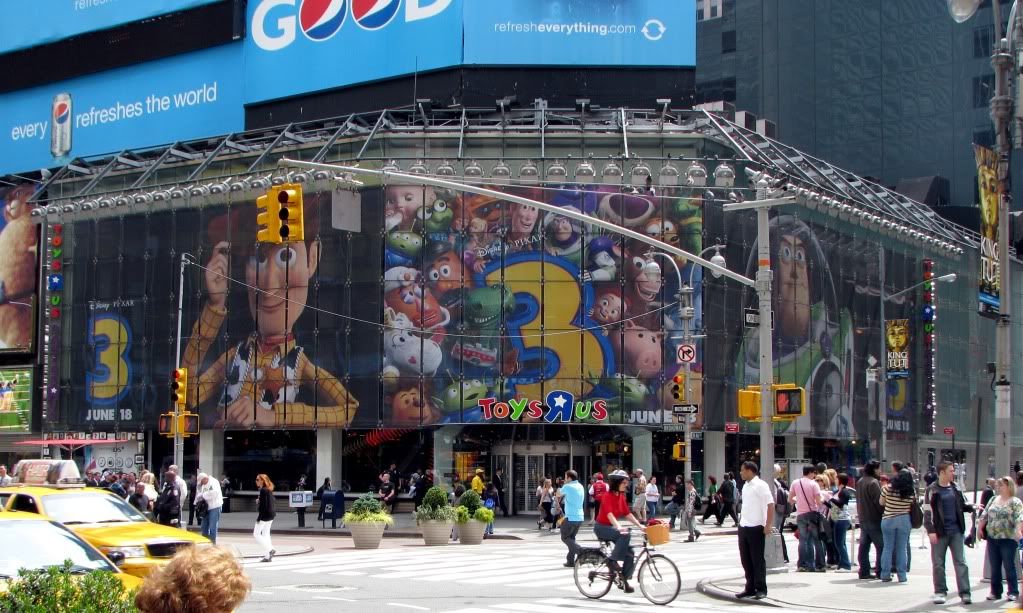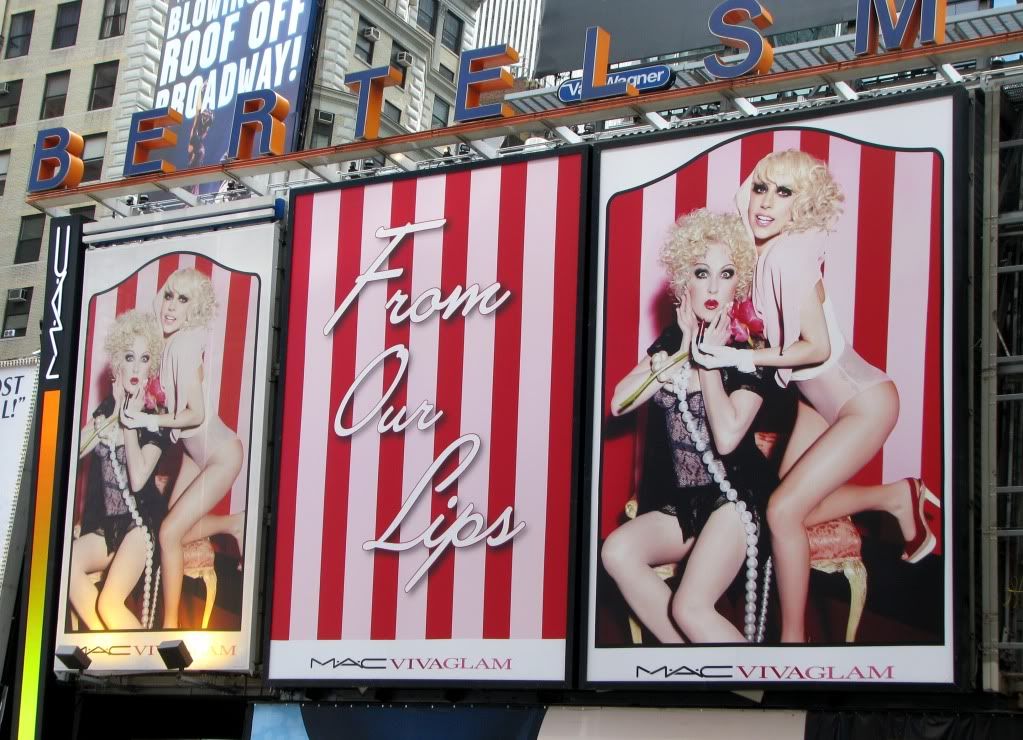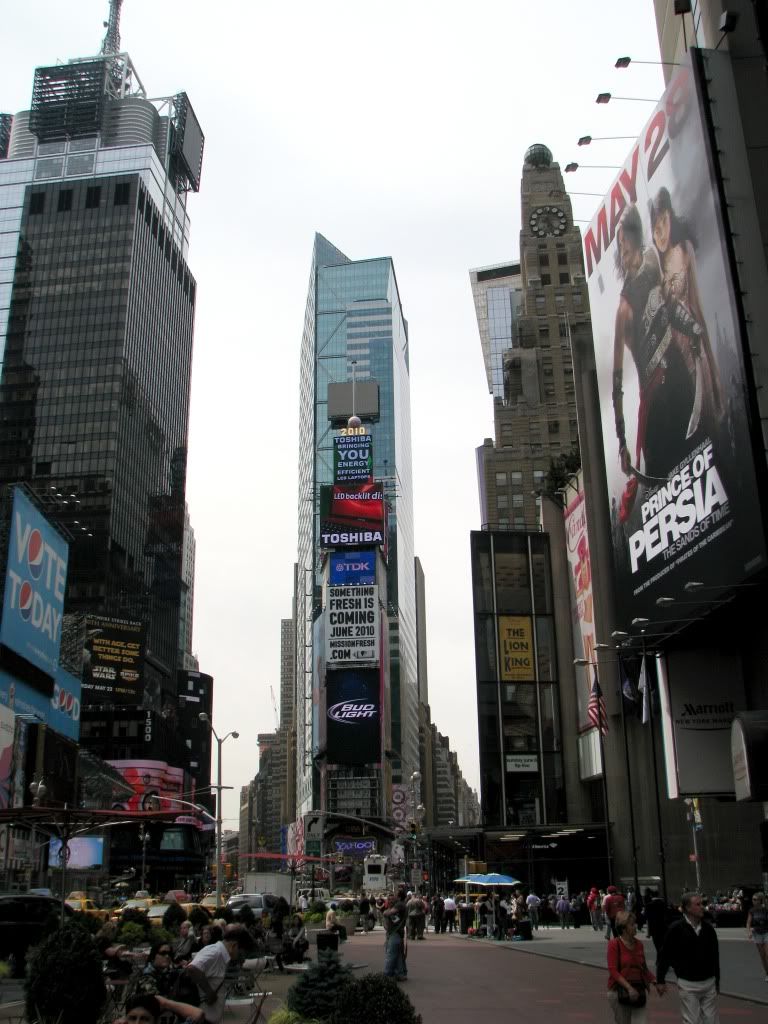 These mechanical car stackers are all over the place. I kinda like 'em.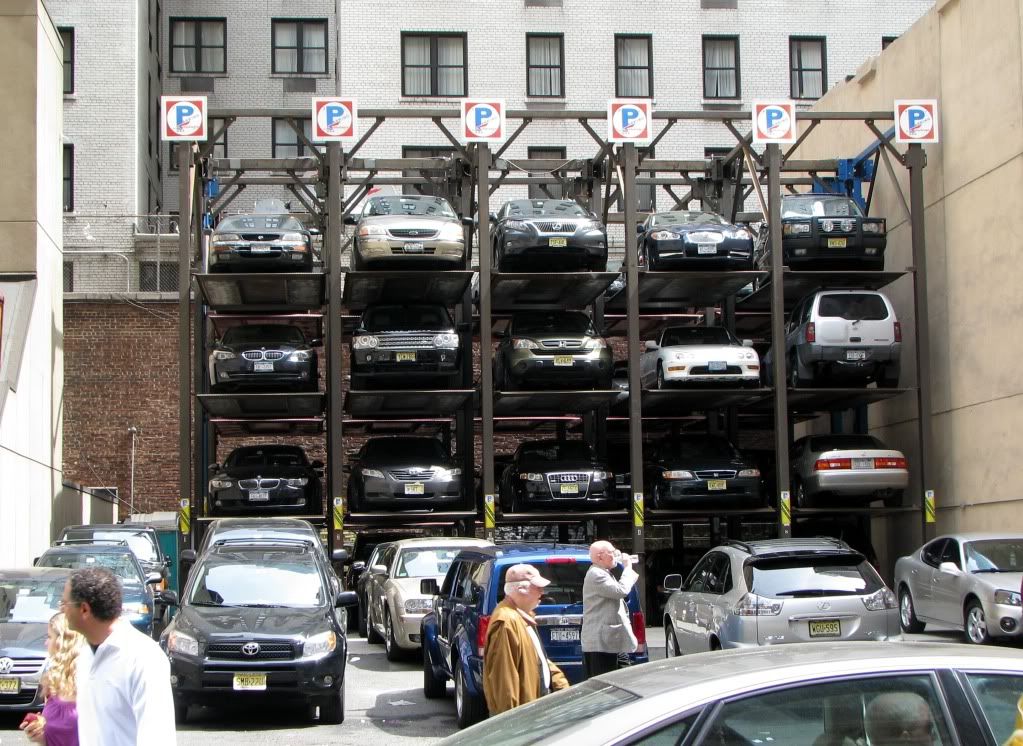 On a whim, we decided to go check out the USS Intrepid, a WWII era air craft carrier moored at New York as a floating air and space museum.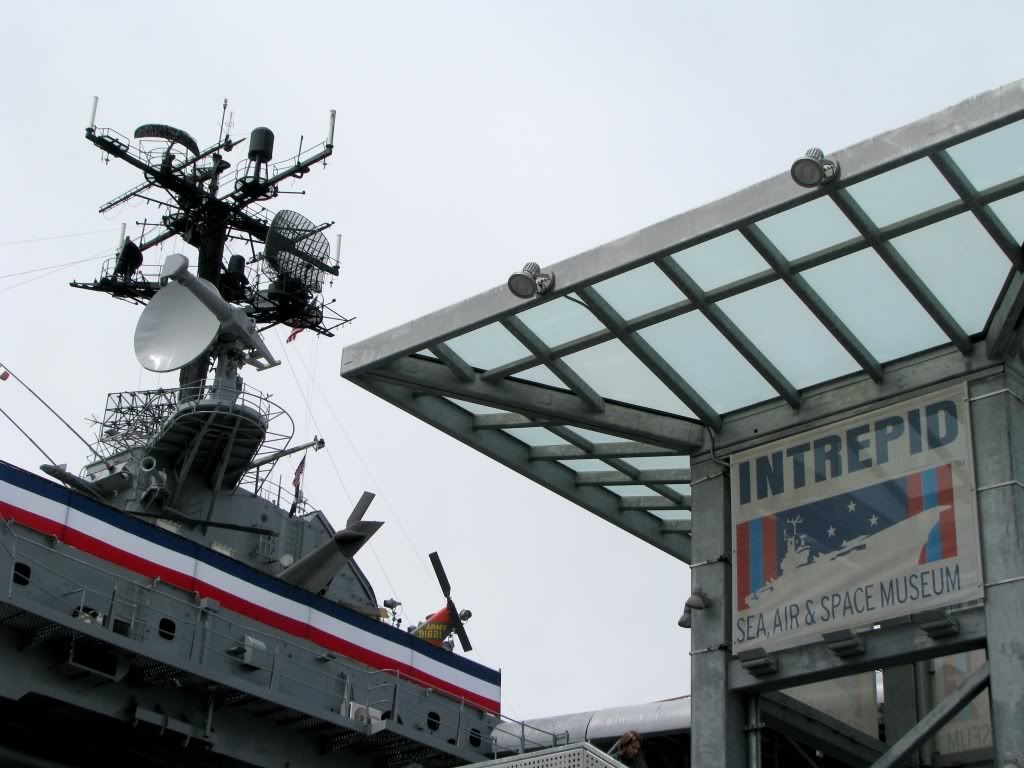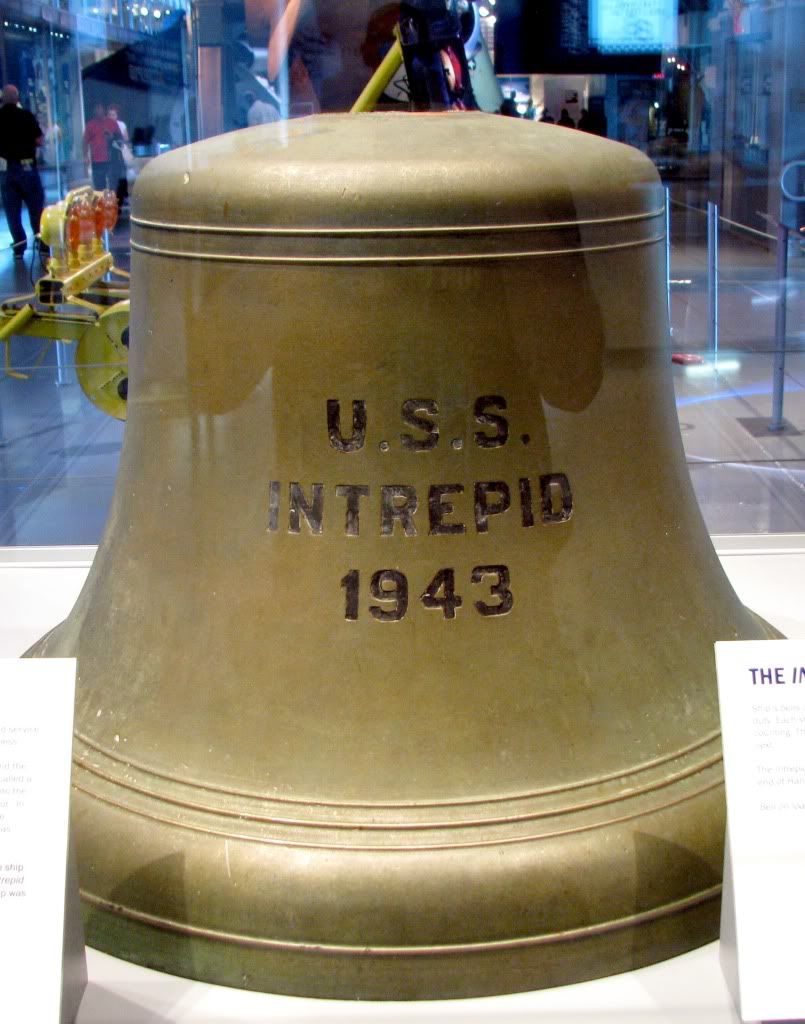 It was cool. It wasn't as good an aerospace museum as Write-Patterson or Pensacola, and it wasn't as good or thorough a warship museum as the USS Alabama, but it was, ya know, an
AIRCRAFT CARRIER!
Here's Nate next to a primitive cruise missile on a submarine, also on site, which we didn't take time to look at any closer than this.
Did I mention the aircraft carrier?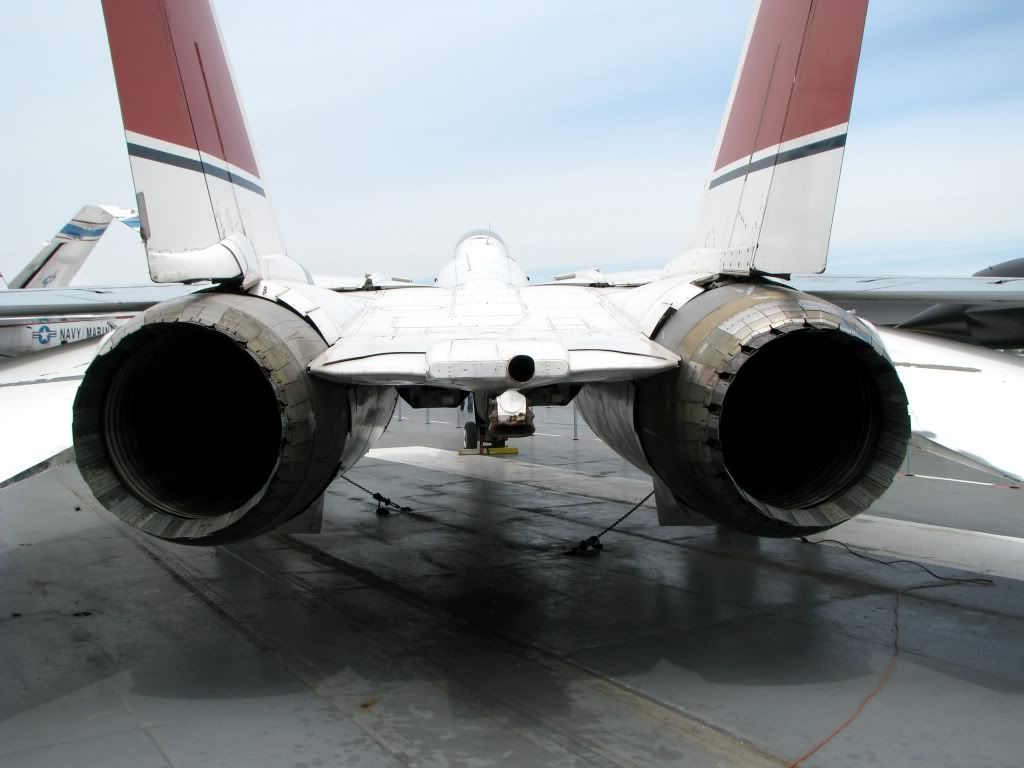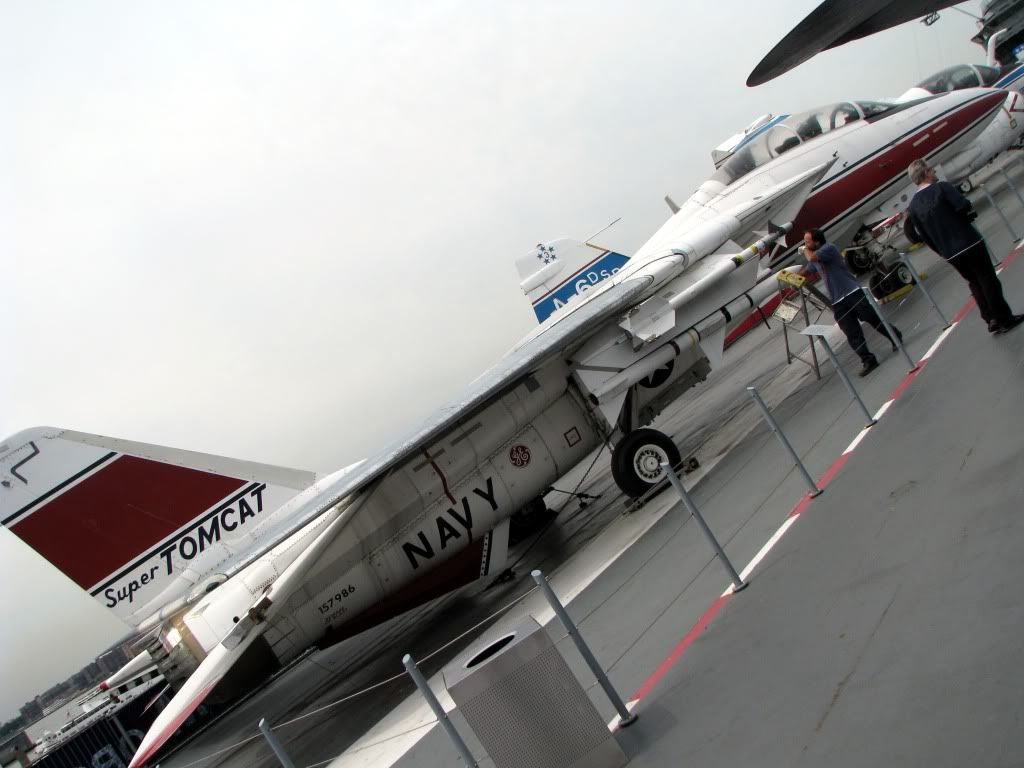 Restoration in progress on the flight deck.
Down inside the ship, you find interesting things, like telephones and giant chains.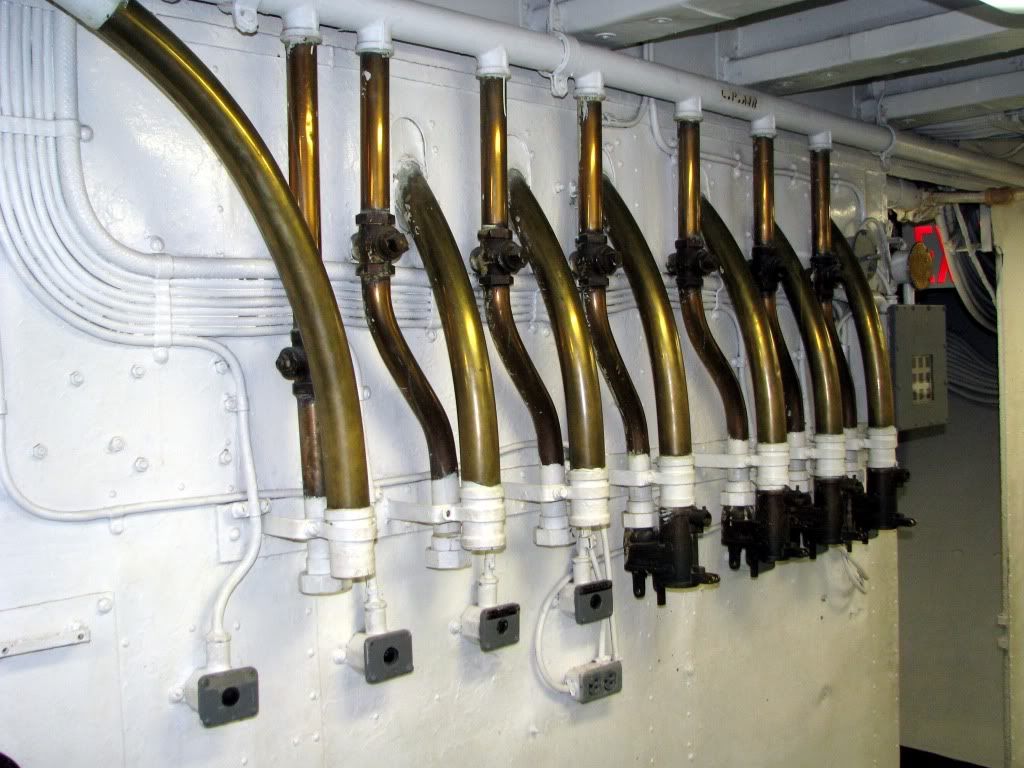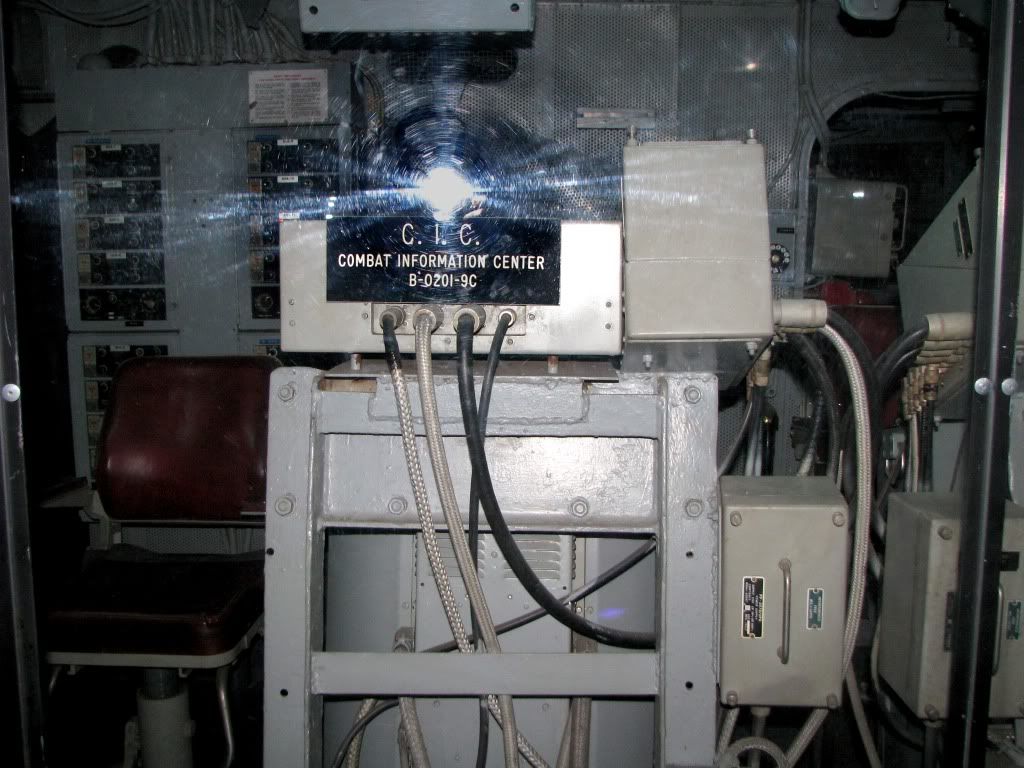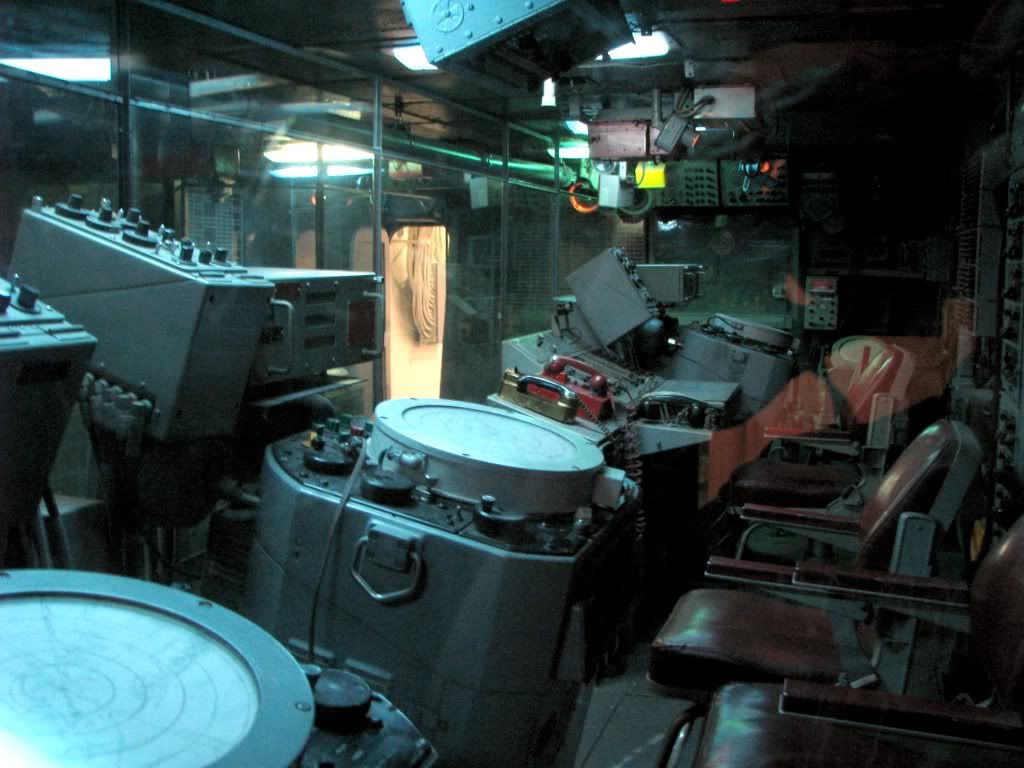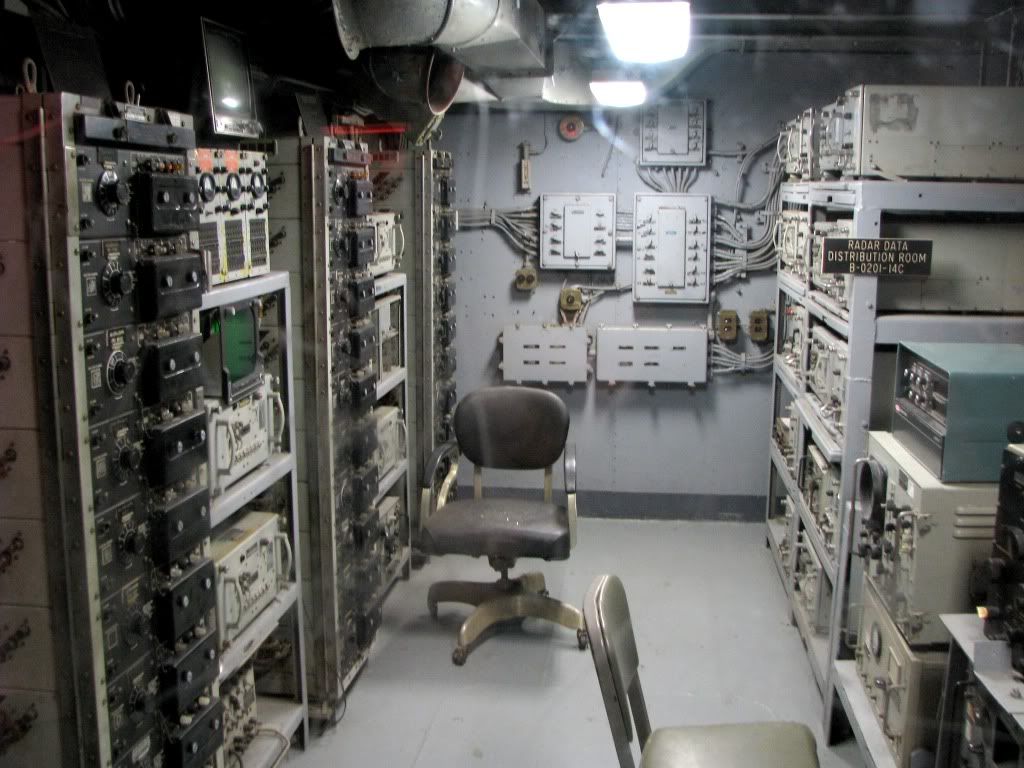 Where's Commander Adama?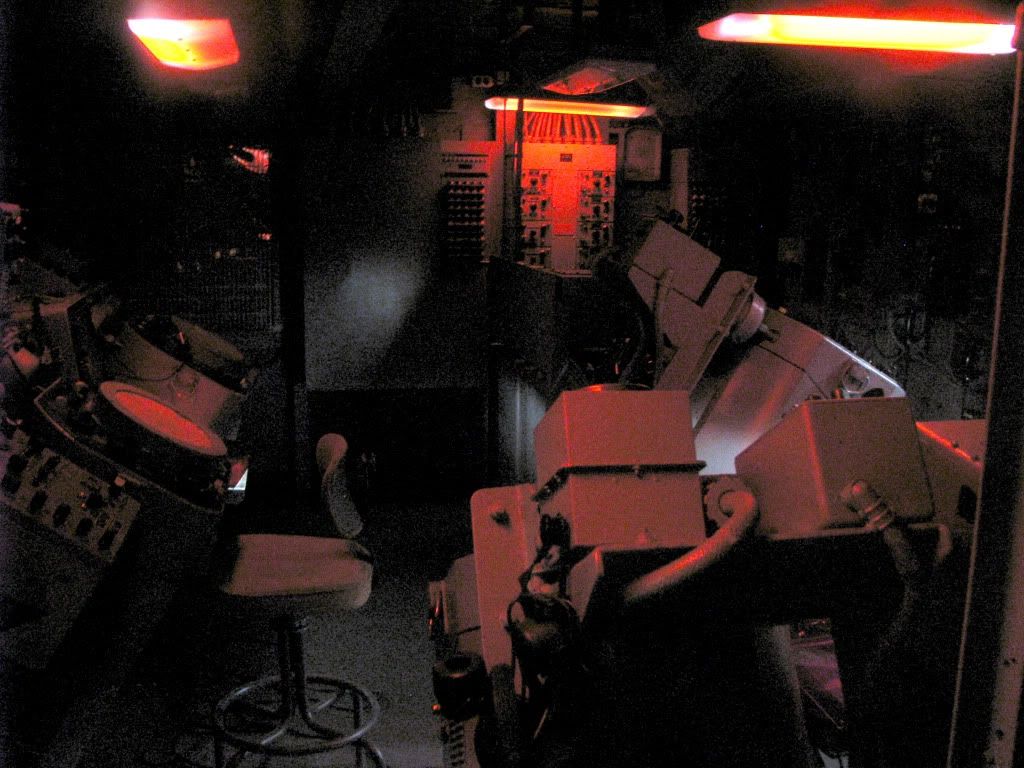 Looking out from the navigator's perch on the conning tower, I just barely noticed this low on the starboard side -- if you didn't look long and low from just that spot, you'd never notice it. Later in her career, Intrepid served as the recovery vessel for the Mercury, Gemini, and Apollo spacecraft.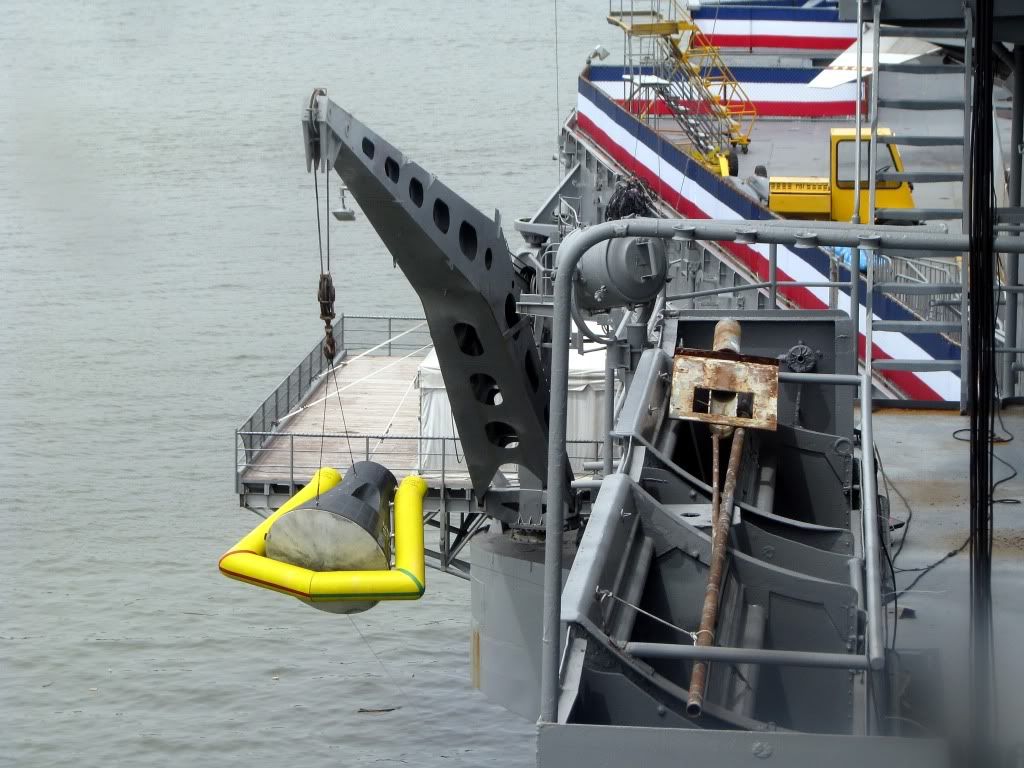 We were ready to eat by now, and what else am I gonna get for lunch in New York than a hot dog in Central Park? It was good.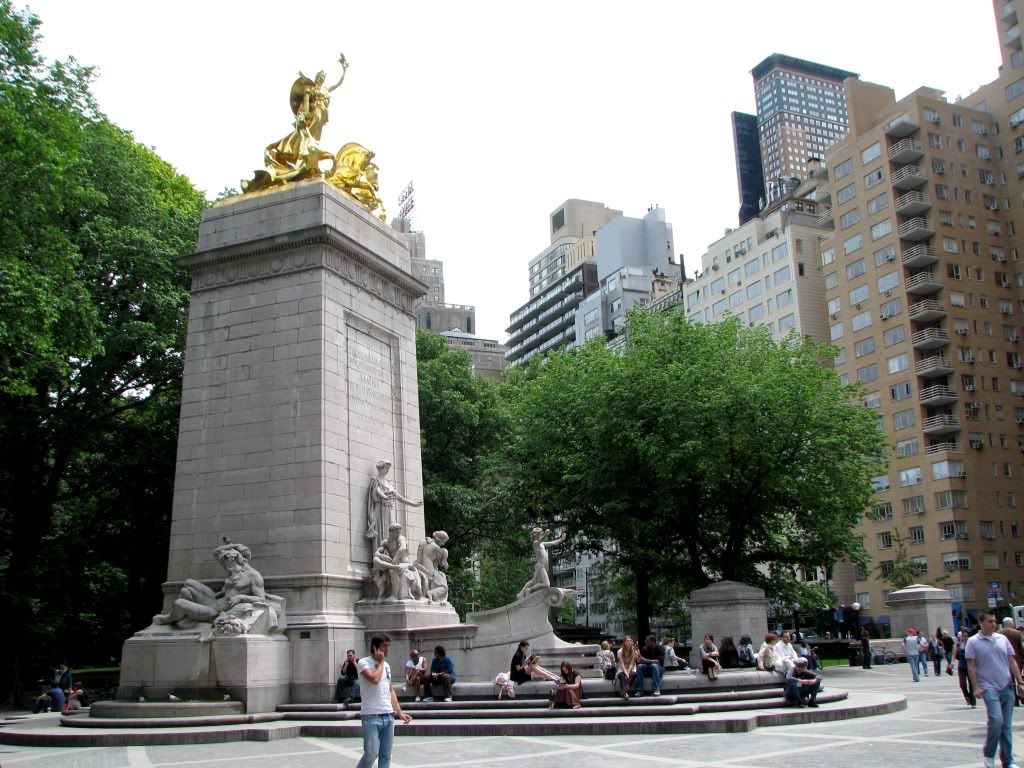 I didn't think to get their picture, but humorously enough, I was stopped by other tourists for what I can only assume was an, "Only in New York," photo. I wasn't doin' anything, and compared to the con I was pretty dressed down, so I can only conclude it was my generally fabulous nature that warranted the photo.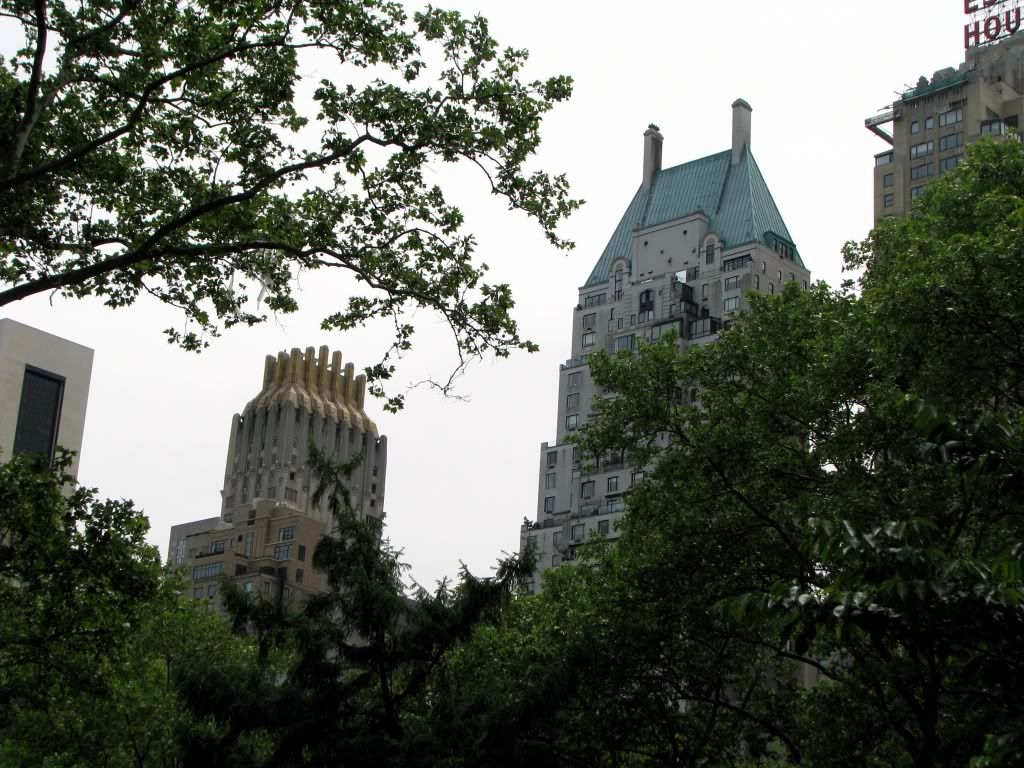 Its really amazing to me that this is in the middle of New York. We walked across the park along its short axis, and it took us an hour. Awesome.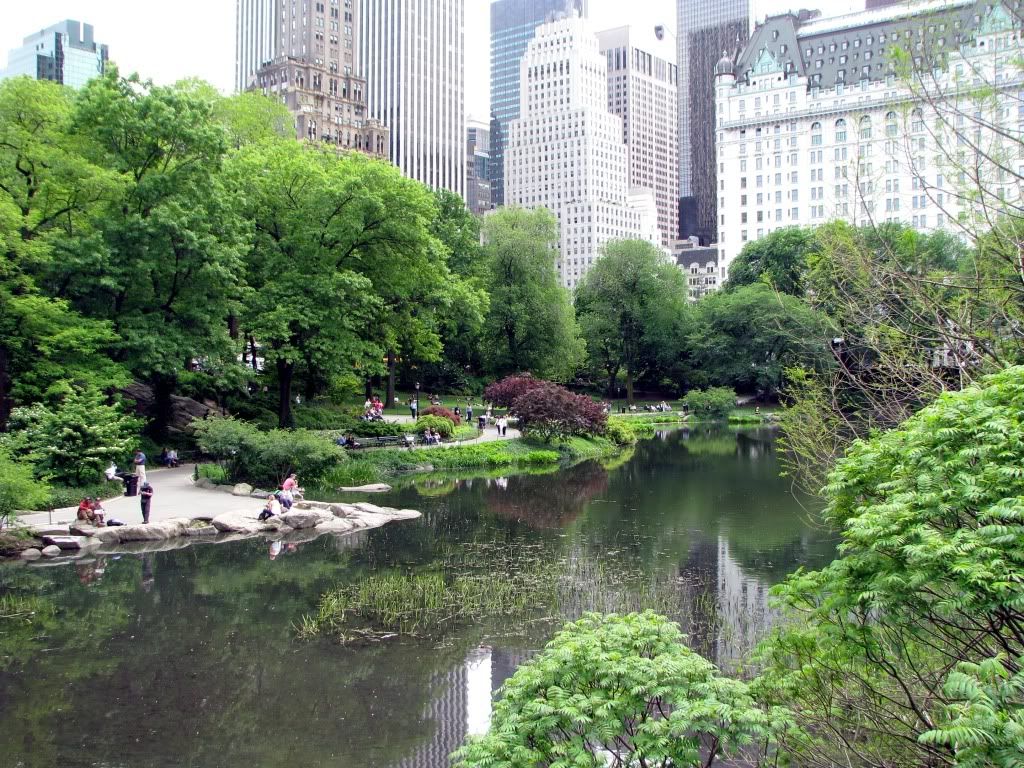 On the way out of the park, we ran into a batch of street dancers. I took a short clip of them dancing. Not bad at all. Actually, pretty damn good.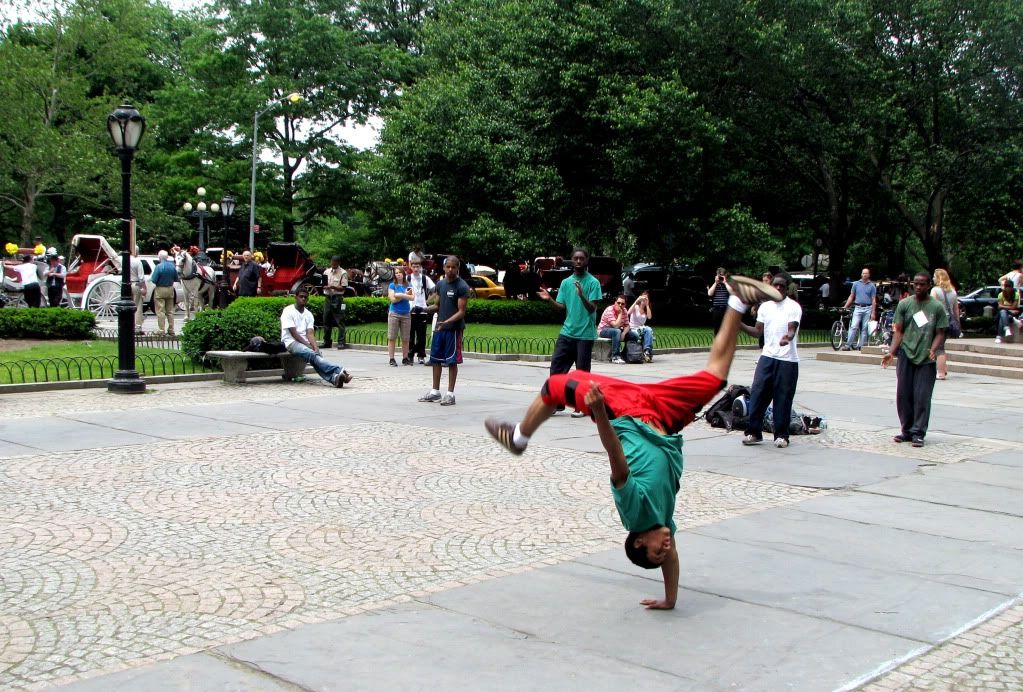 I'd have to turn in my toy-geek card if I walked past FAO Schwartz and didn't go in...
Build a Muppet. Seriously? Build a Muppet. That's freakin' awesome!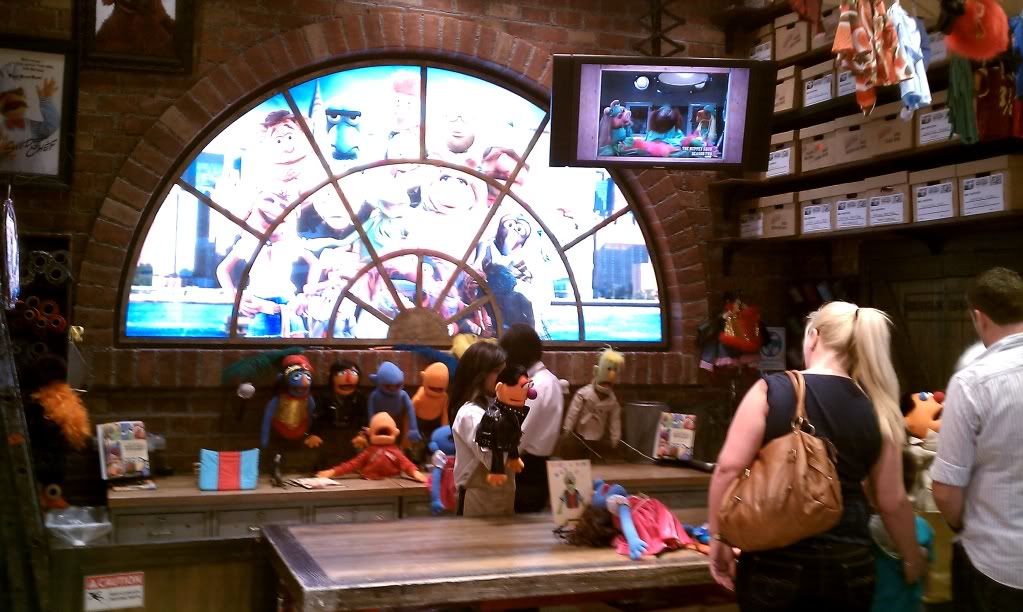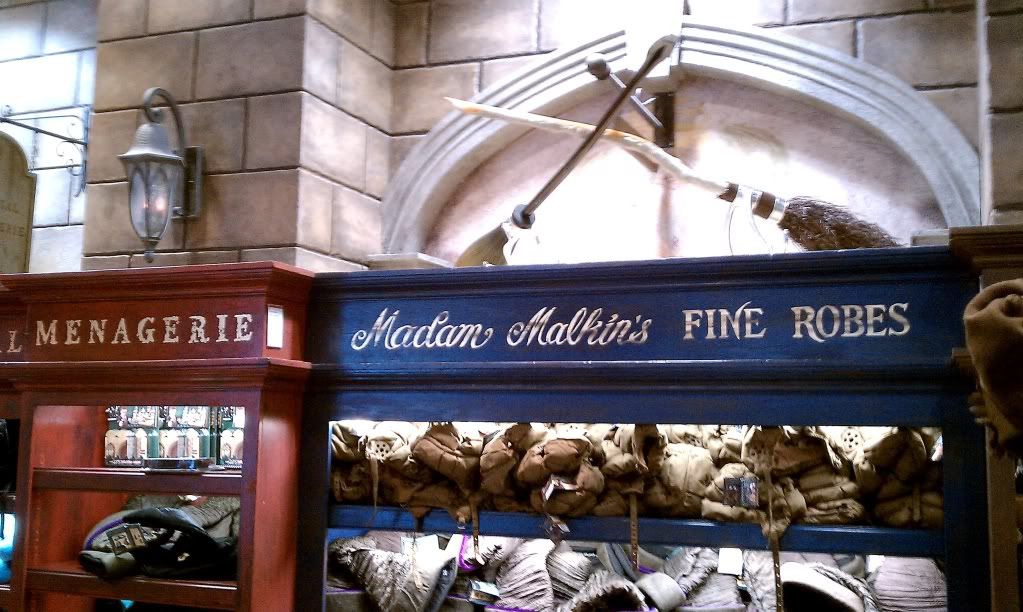 Someone got paid to build this. Lucky bastard.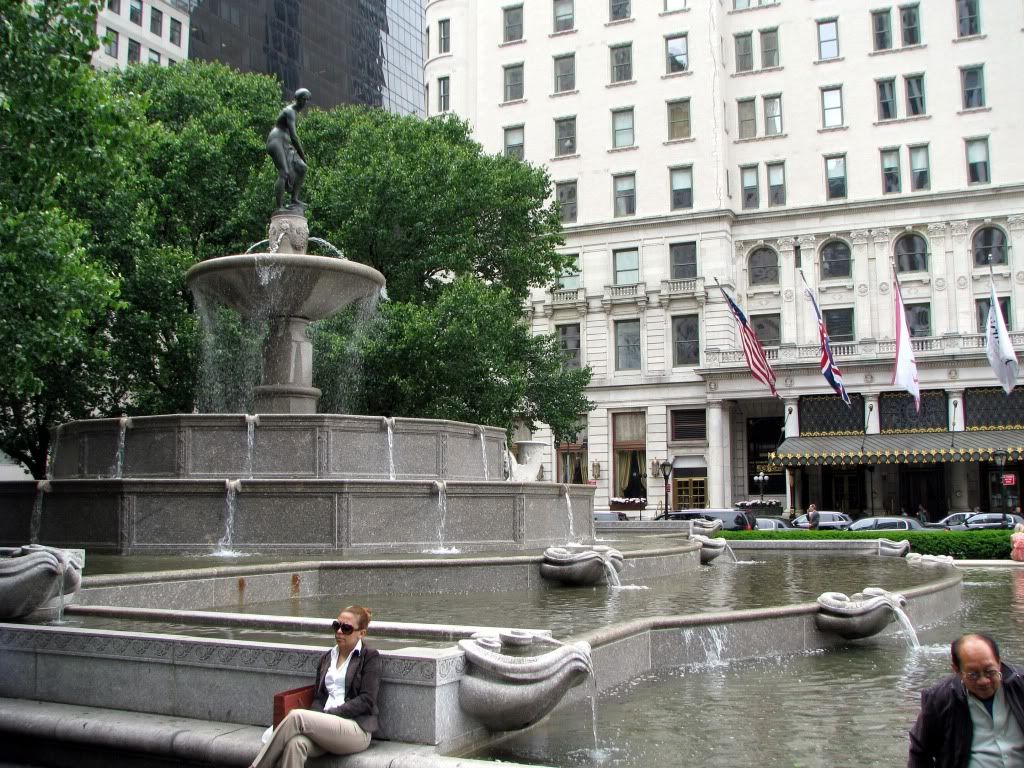 More walking, through St. Peter's Cathedral. Some of the finest Gothic architecture I've ever seen.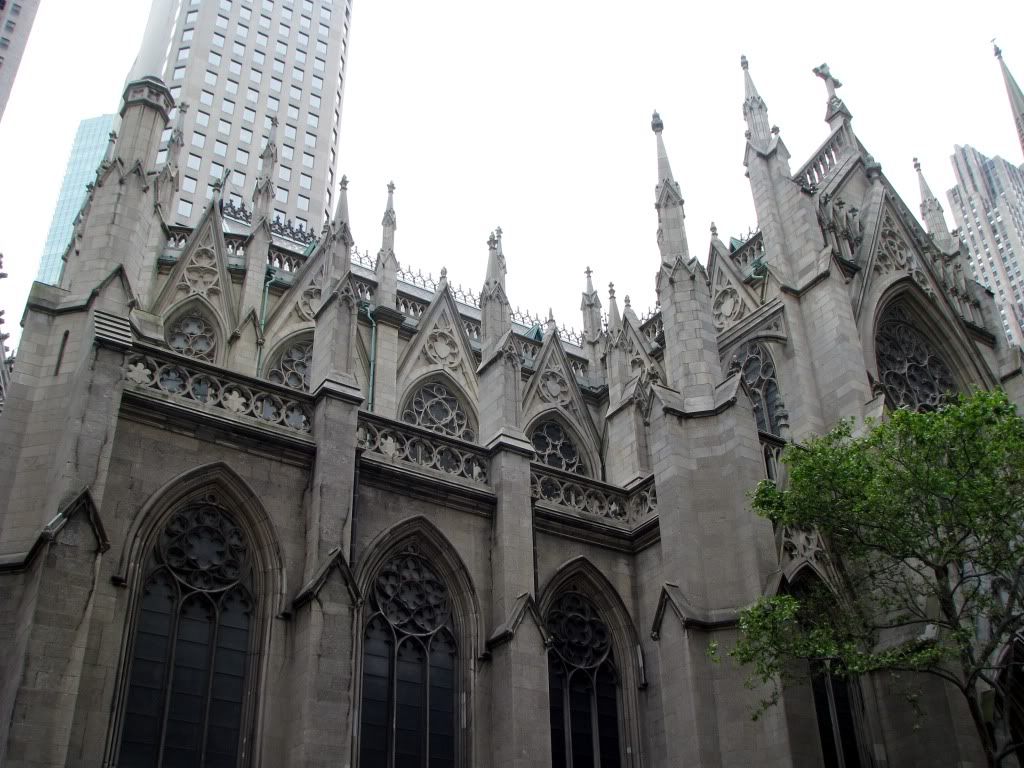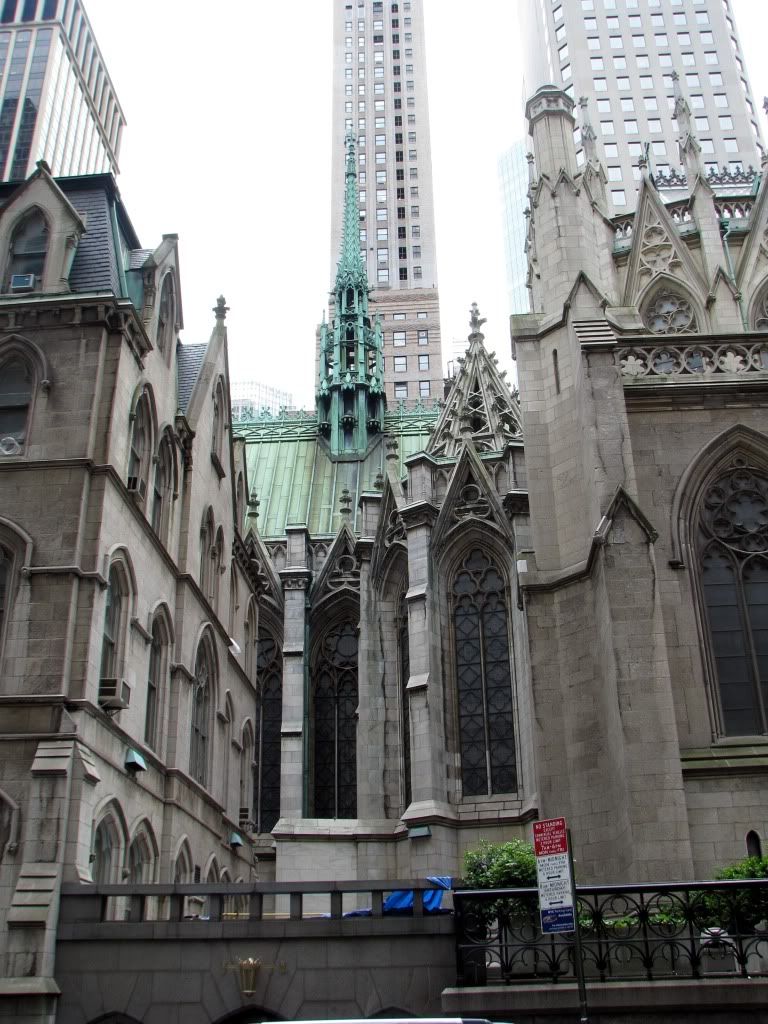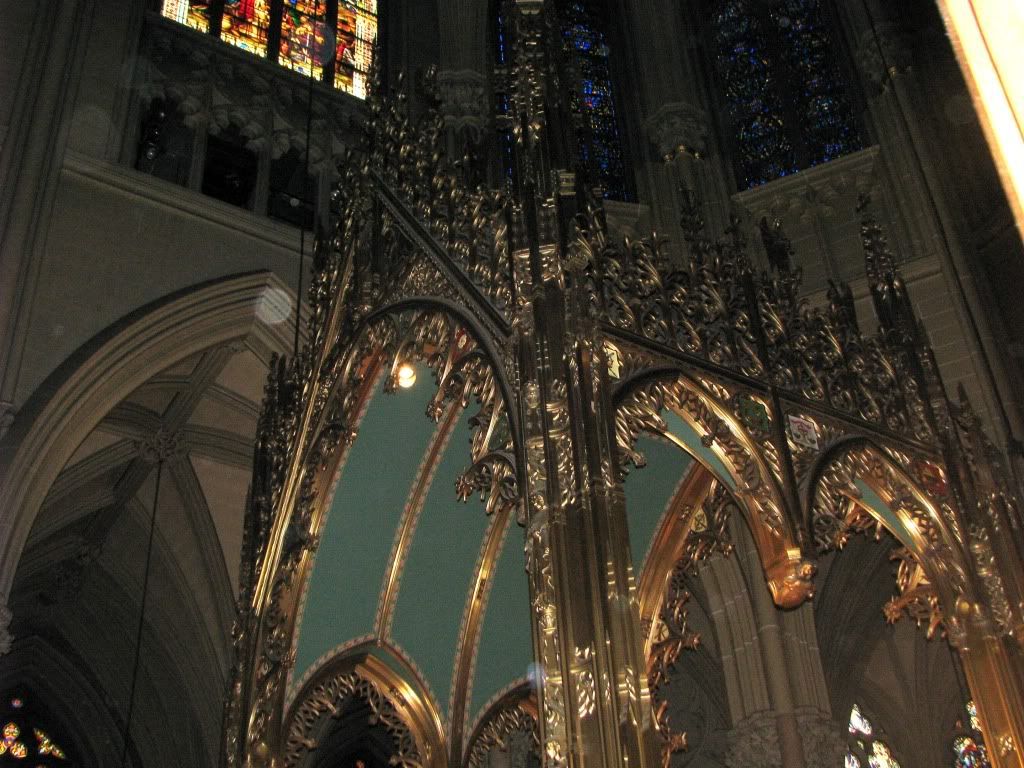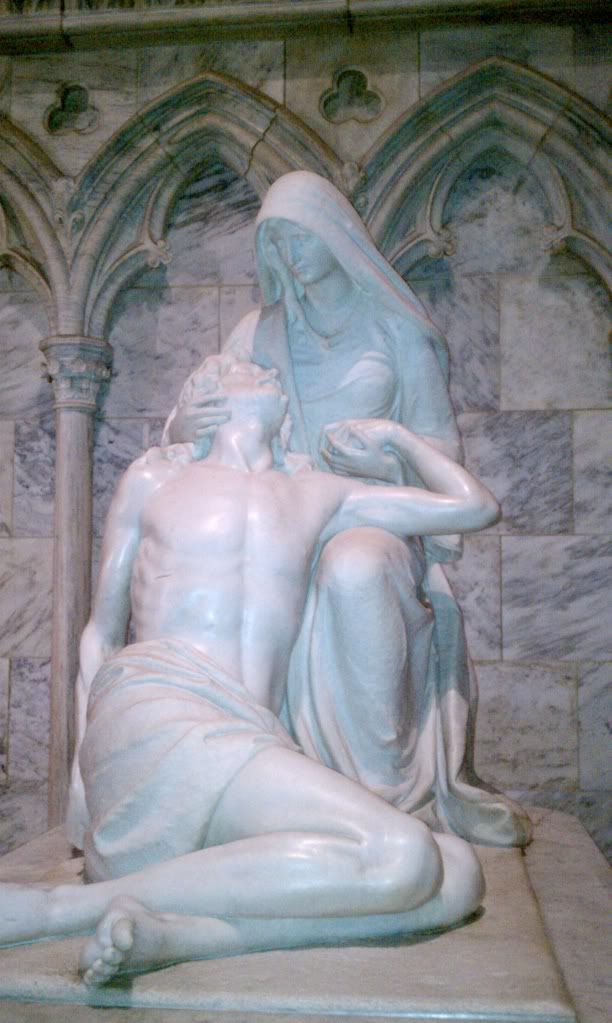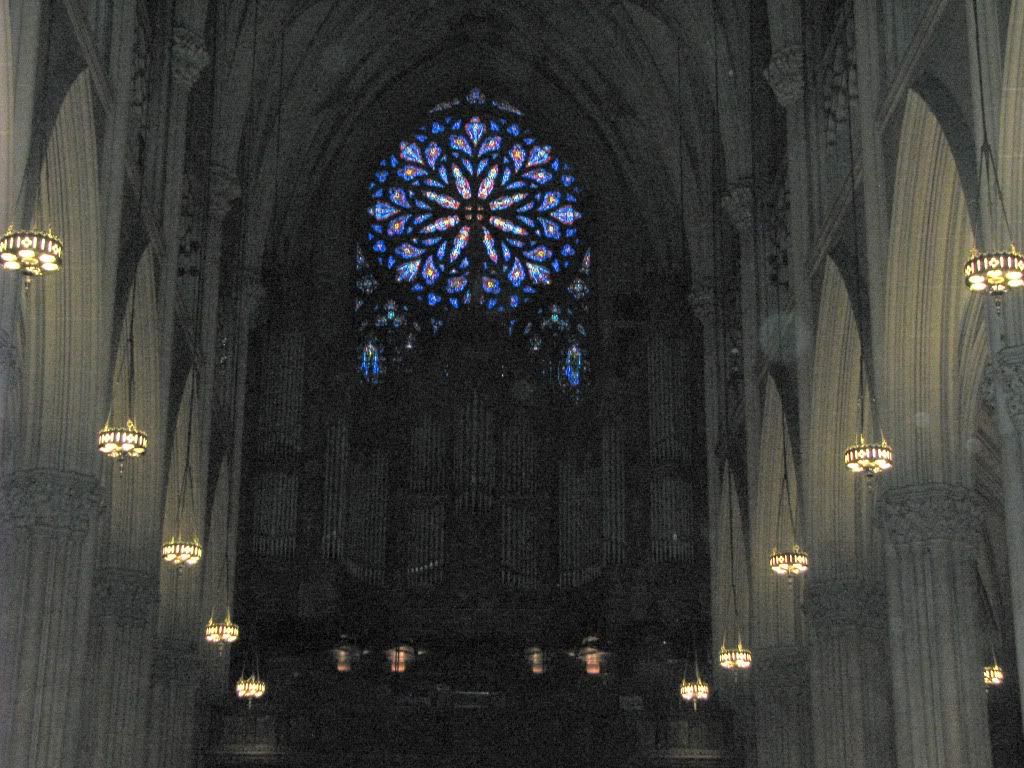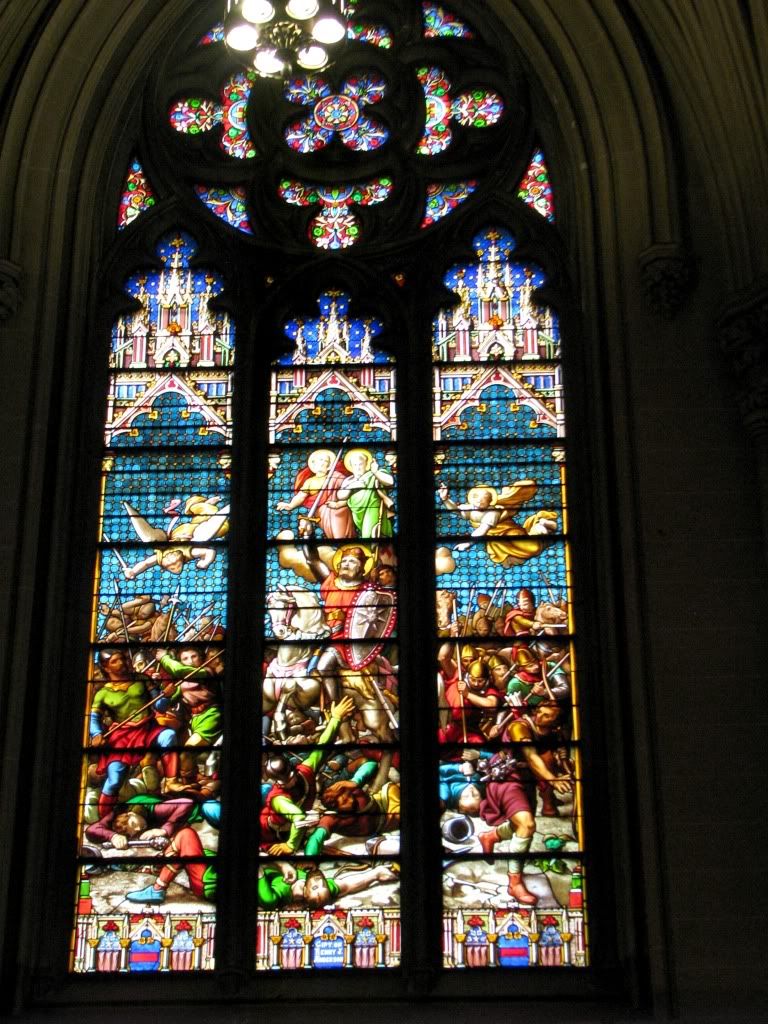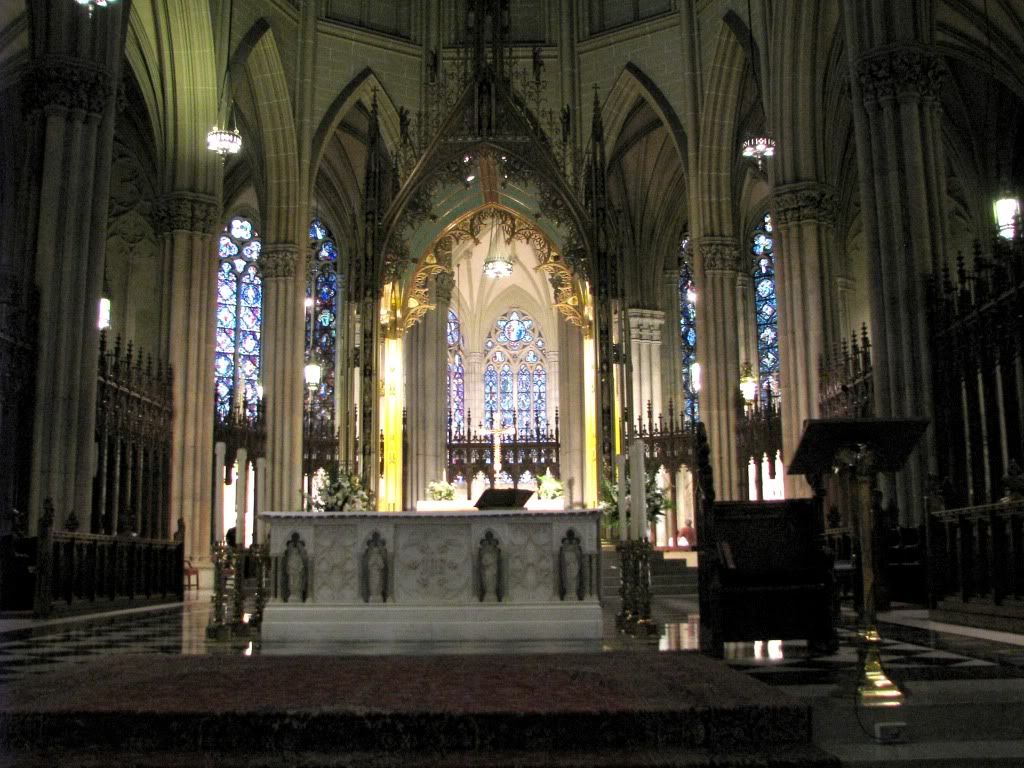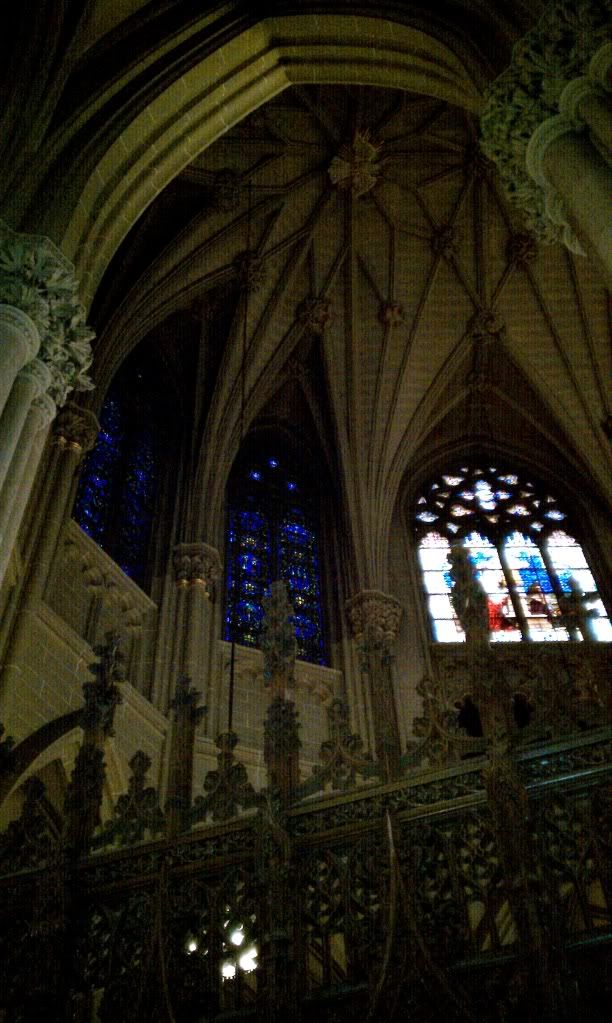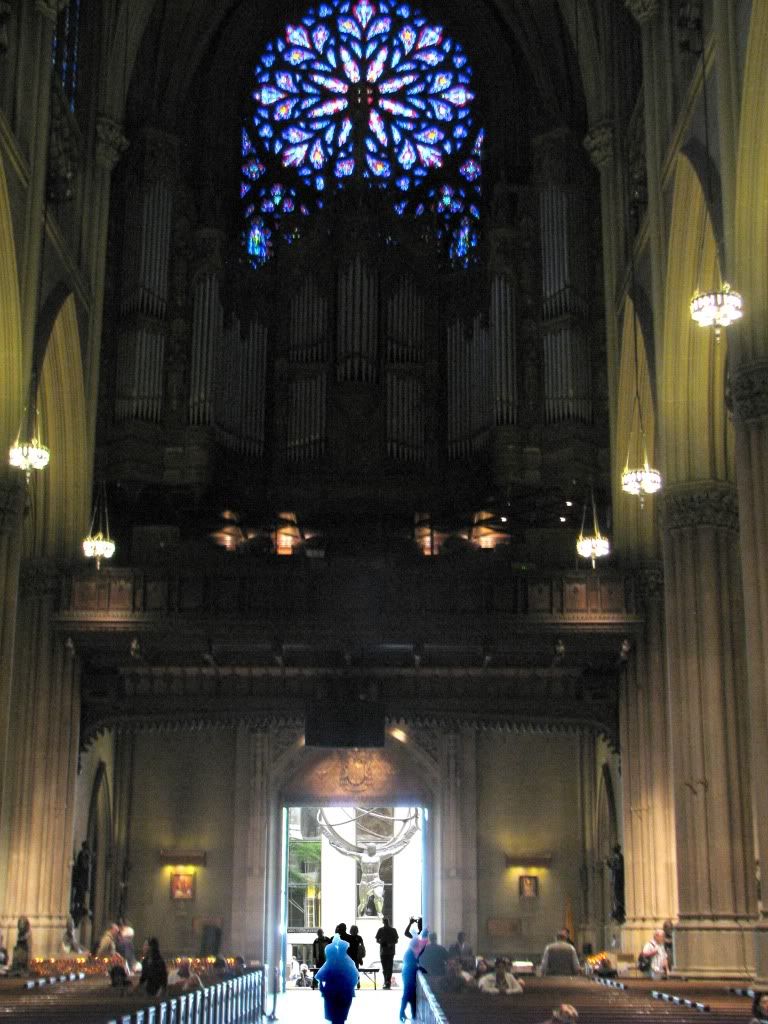 These guys are right across the street.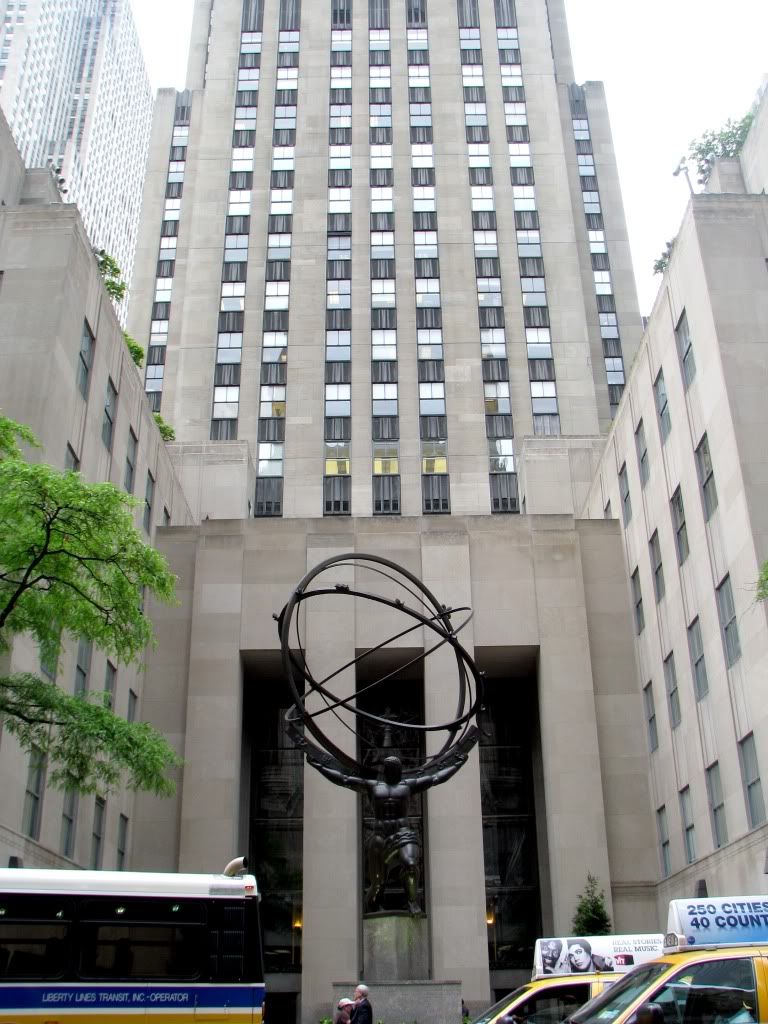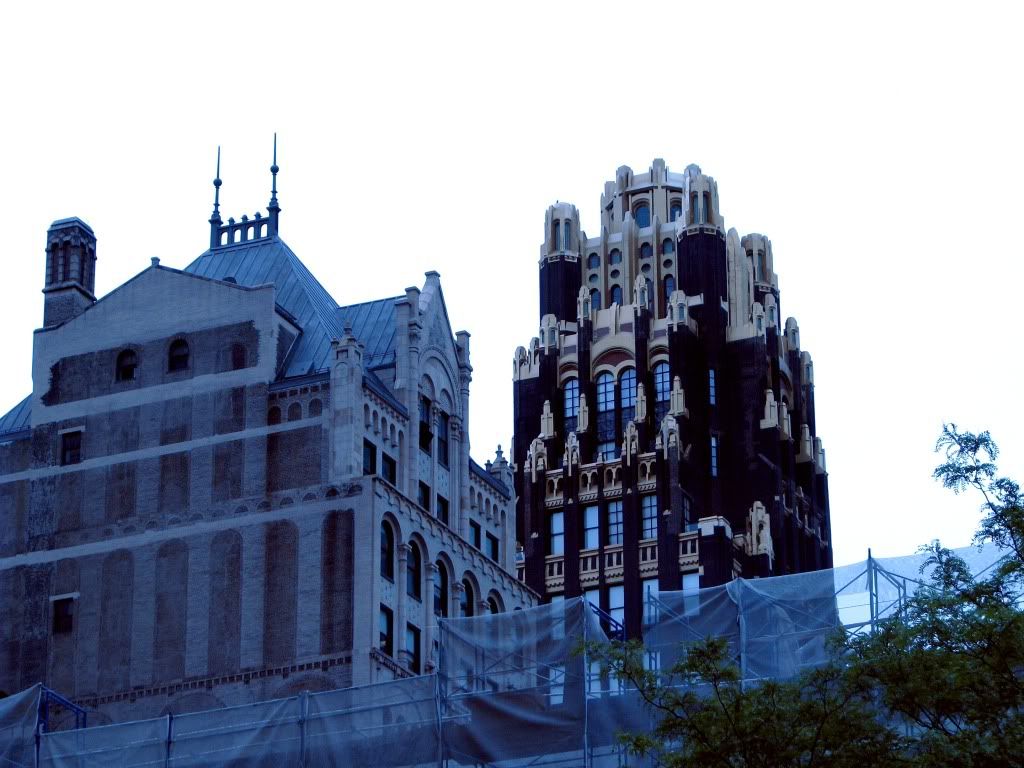 We went where the World Trade Center used to be. Its a big ass hole, but at least it's a construction area hole.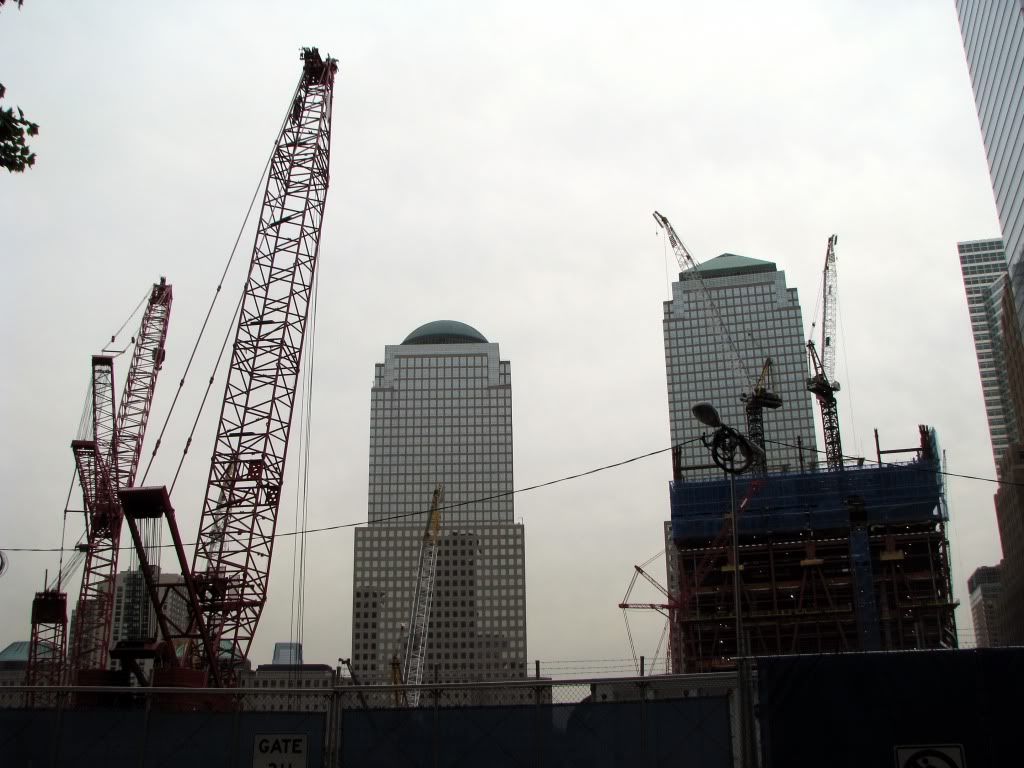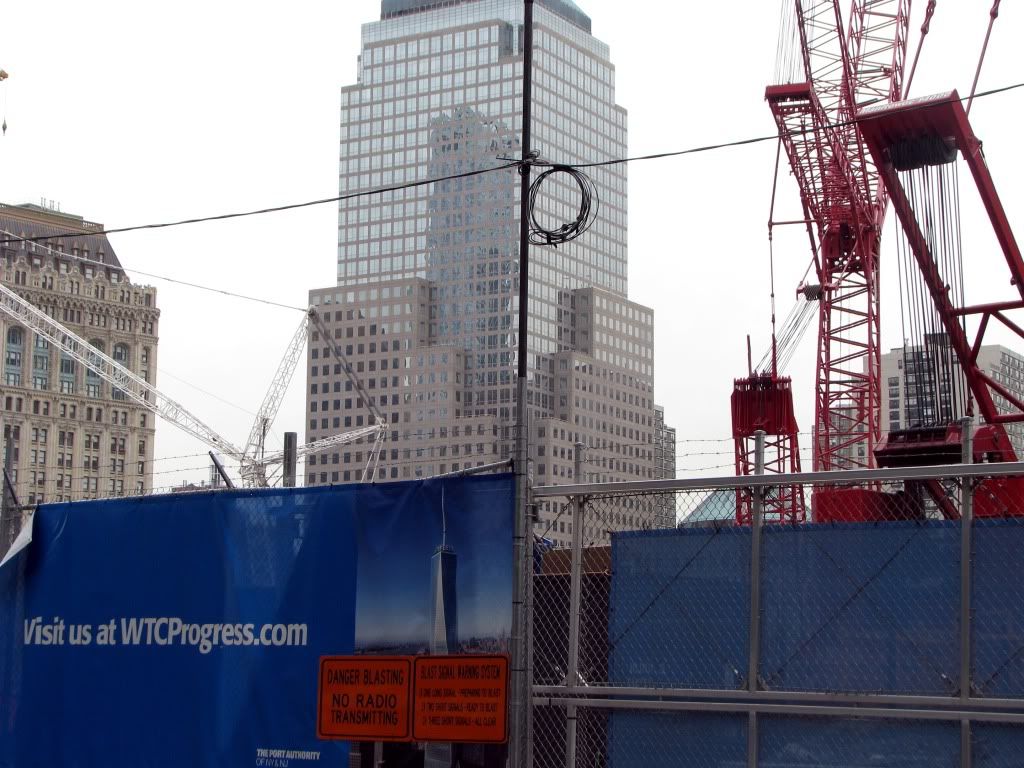 Especially now that I've been there (not sure why that makes it feel a little more real, but it does) I do kinda think its a damn shame we aren't building the tallest building in the world, the because.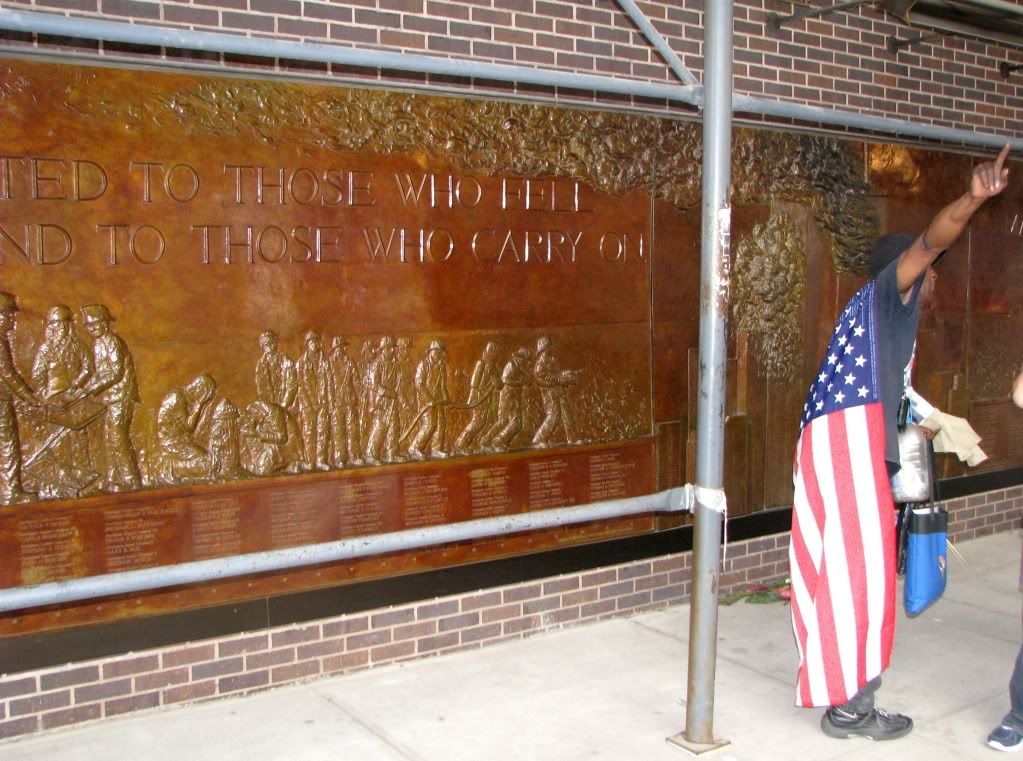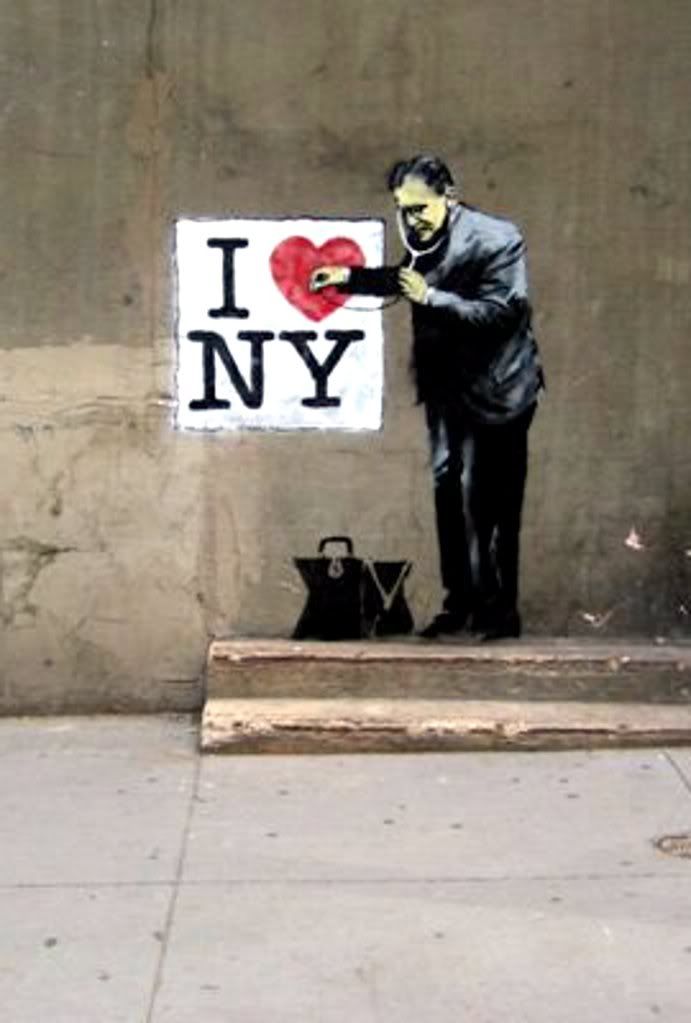 We walked from there to Battery Park, pretty much the southern tip of the island.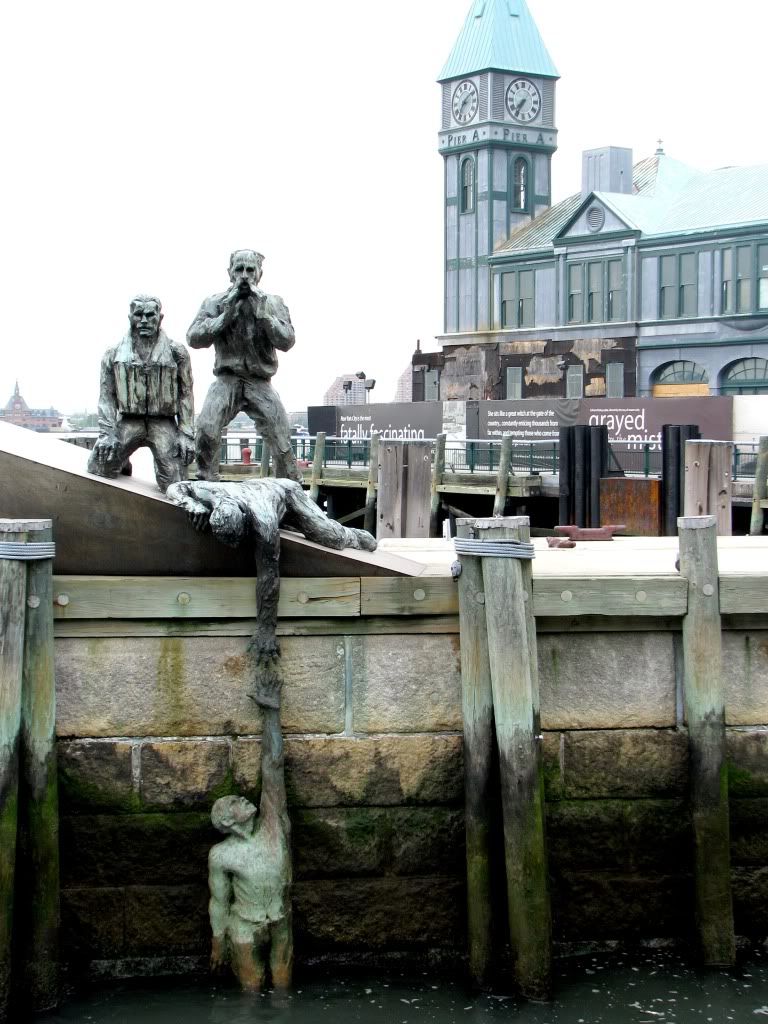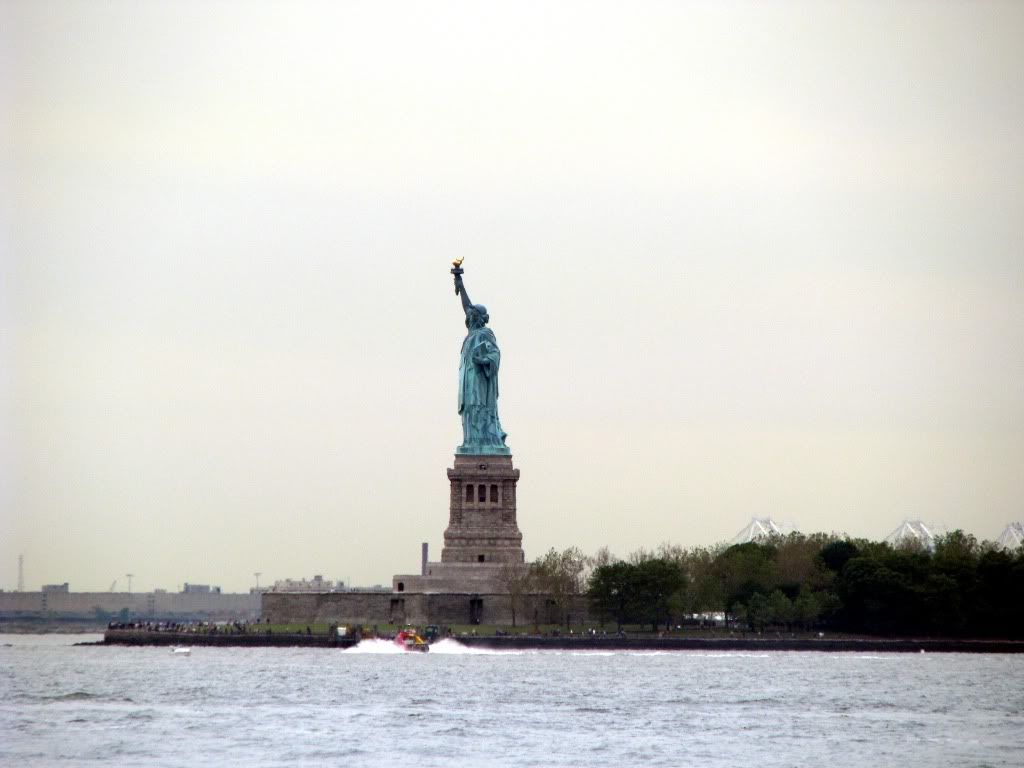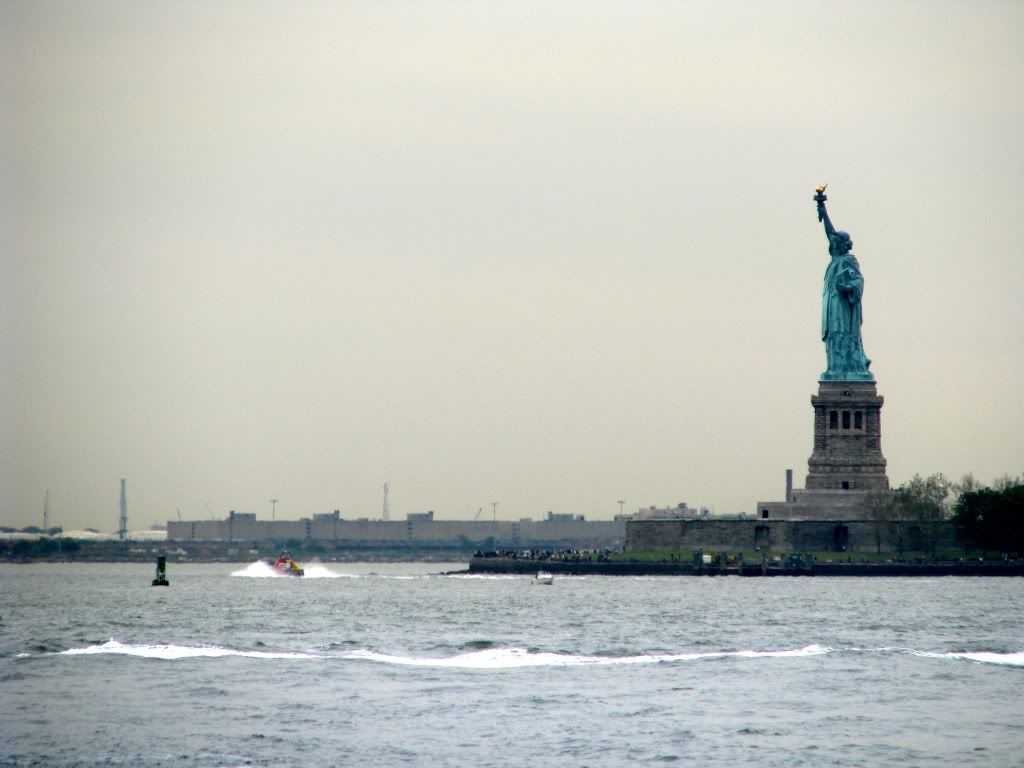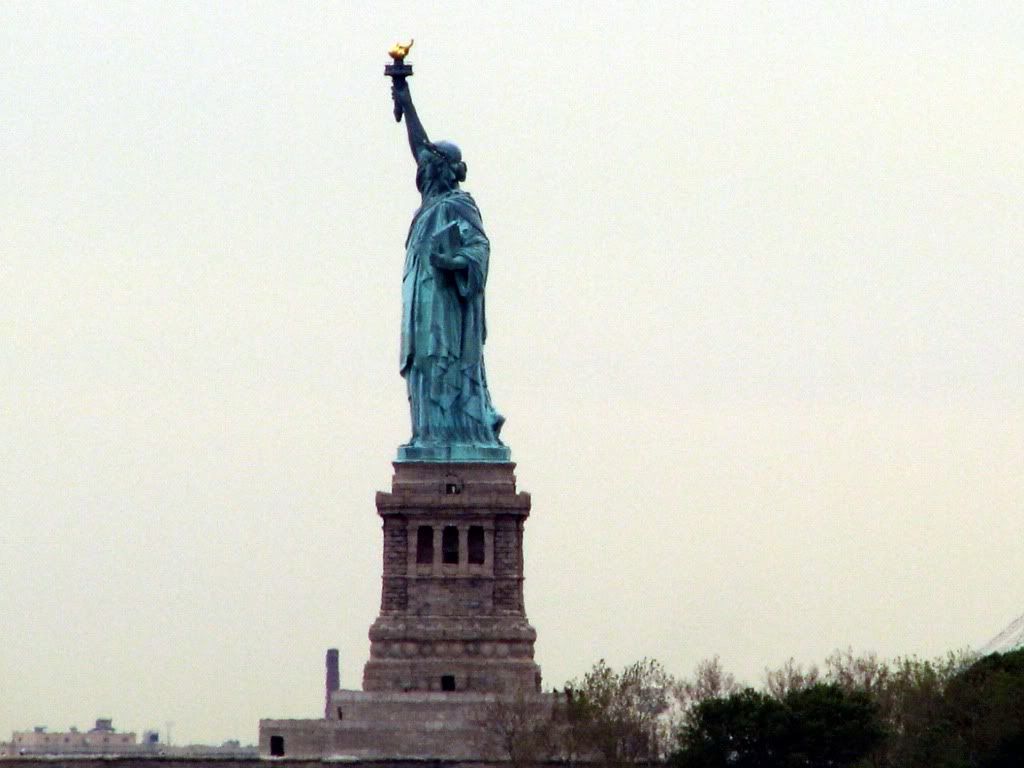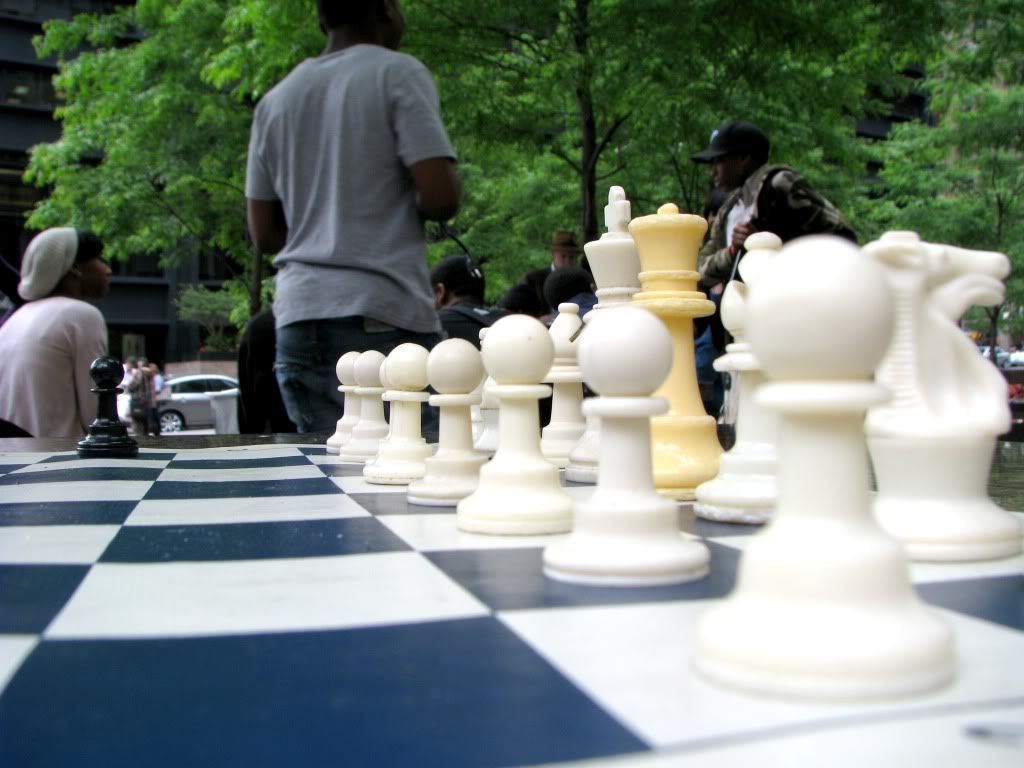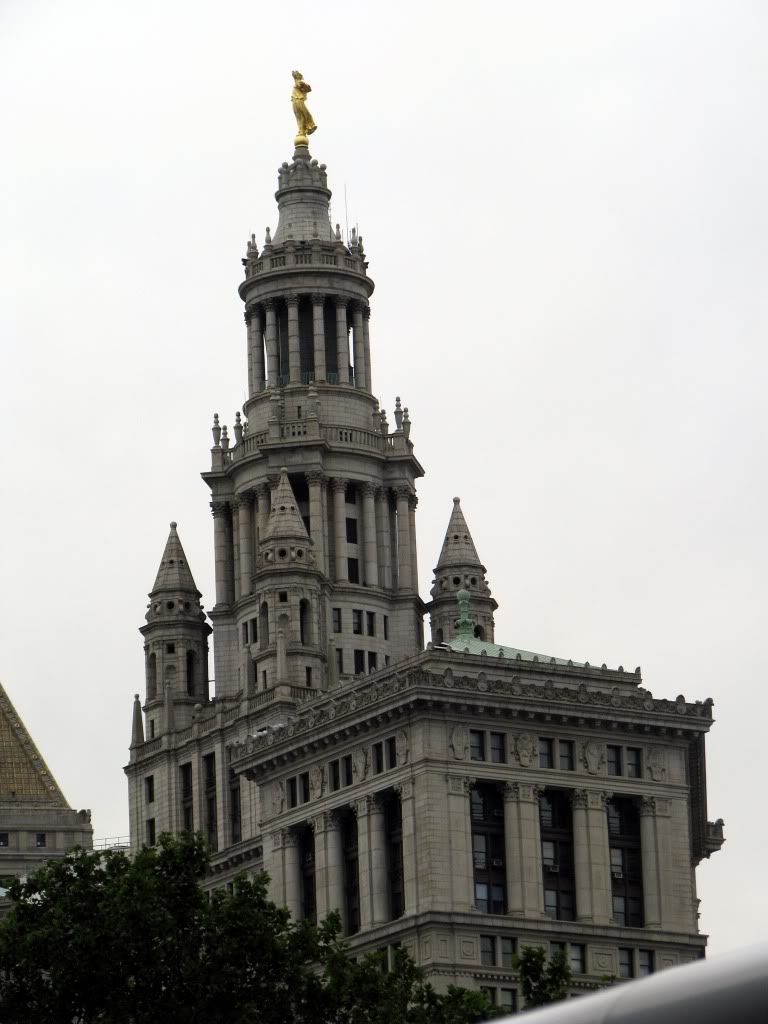 We took a very winding, meandering path in the general direction of Greenwich Village and NYU.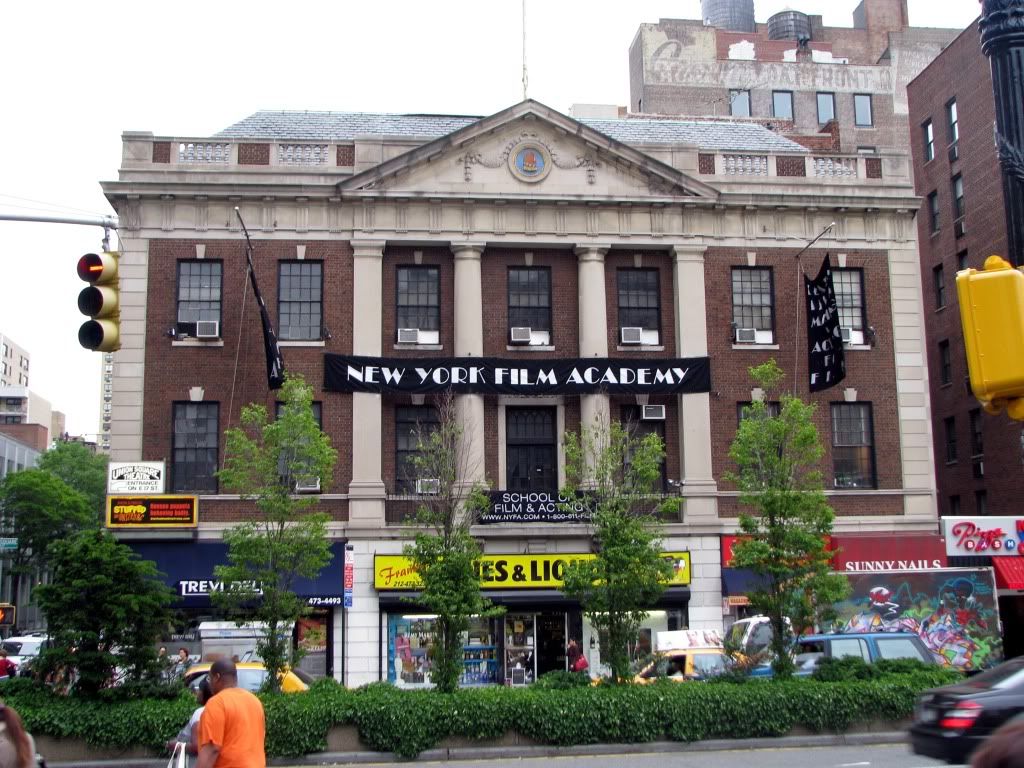 Along the way, we encountered street yoga.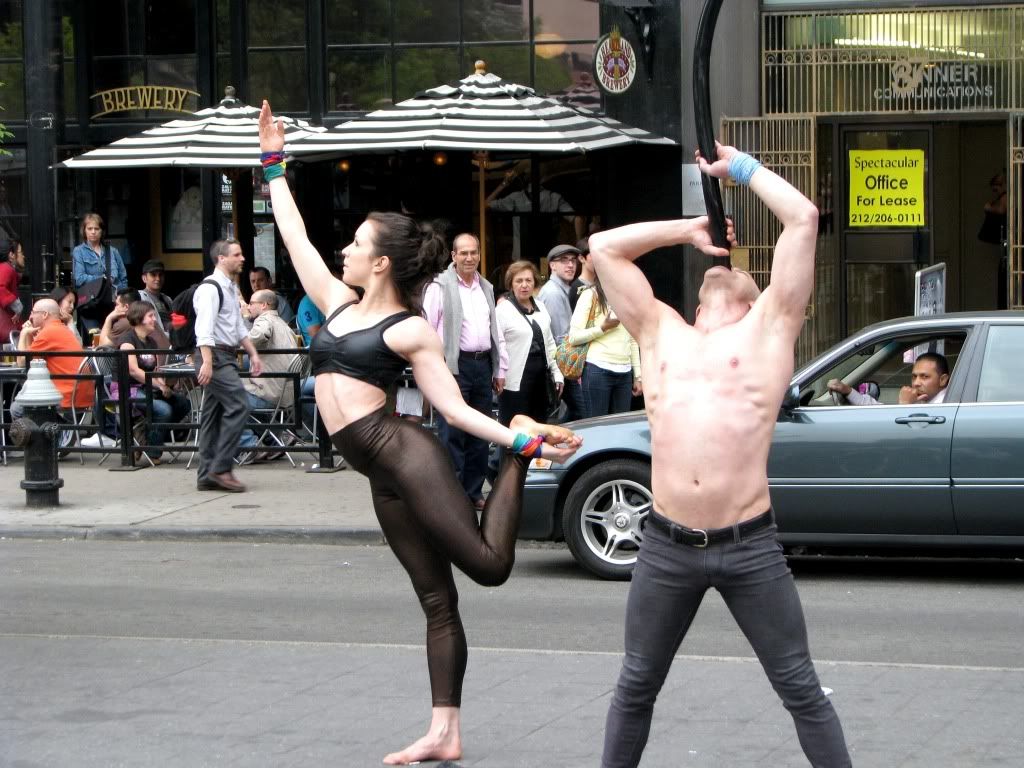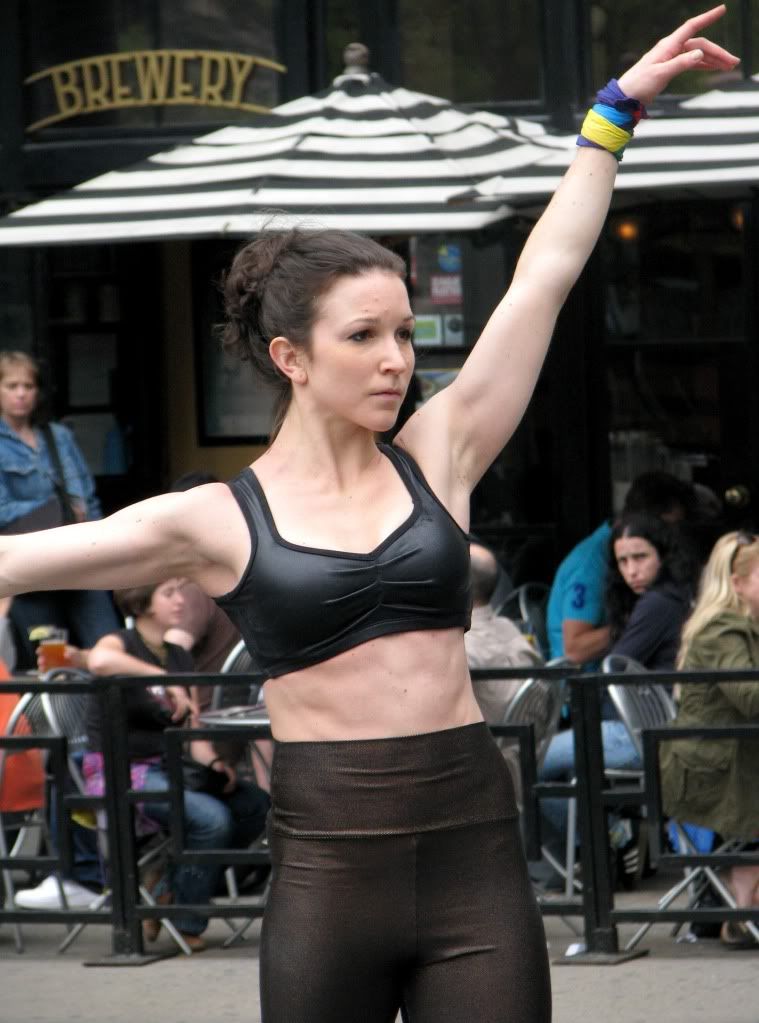 He swallowed that whole balloon.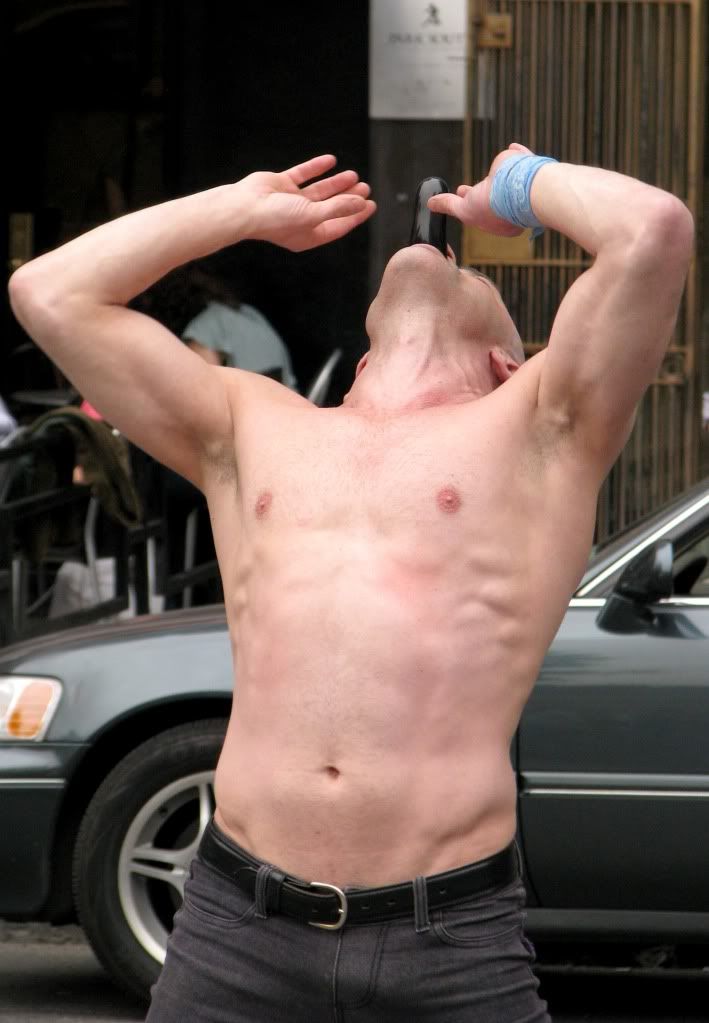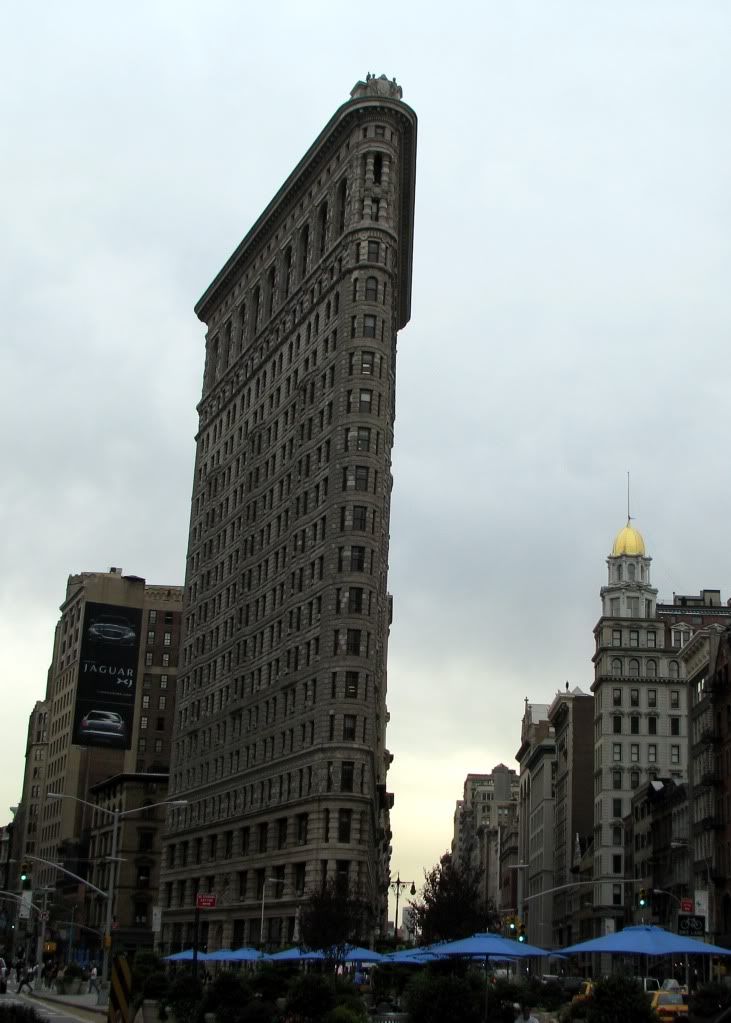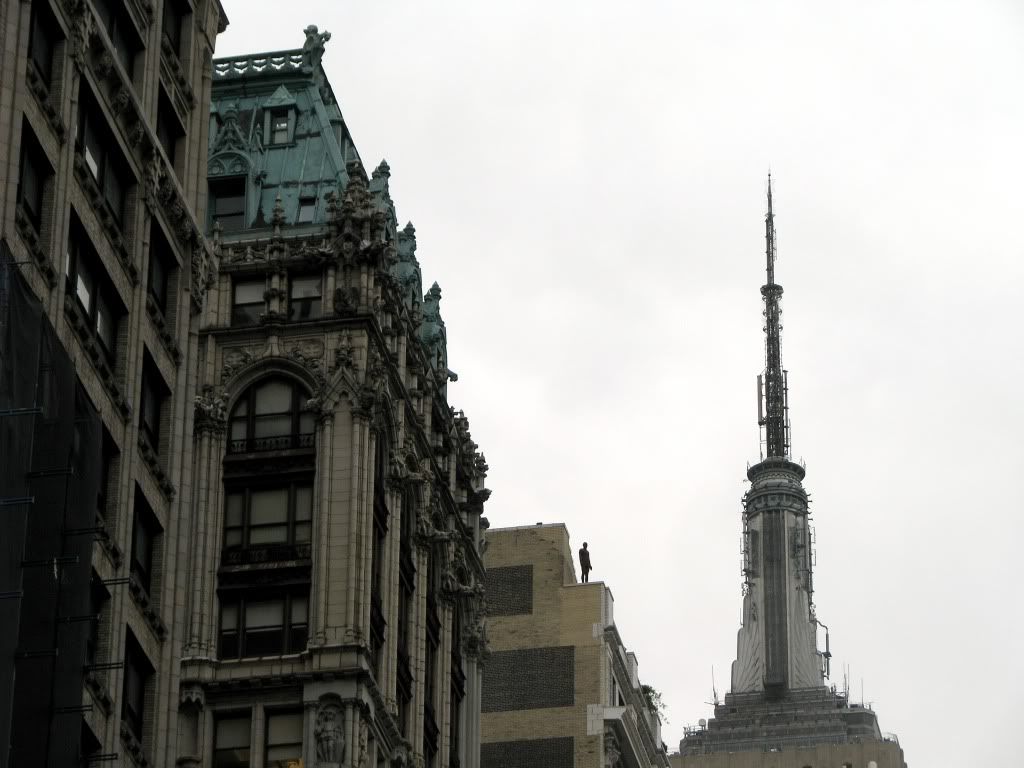 I had to hustle to get these two quick shots.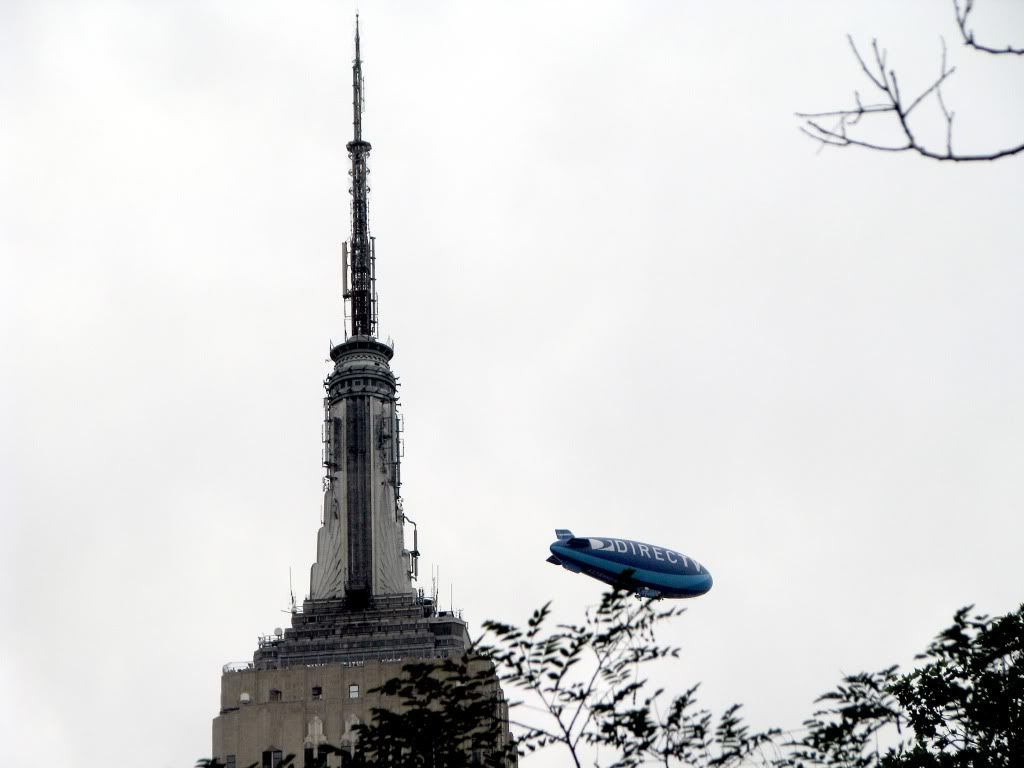 To cap off our touristic day, we went to the observation deck on top of the Empire State Building.
86 Stories Up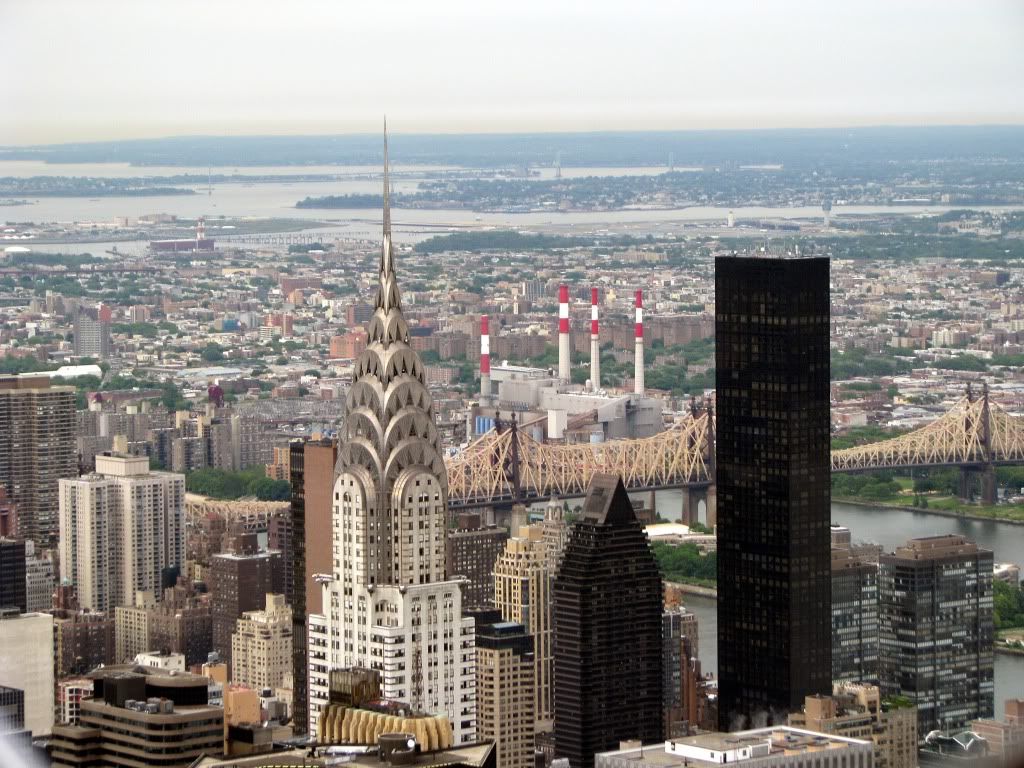 86 Stories Up !?!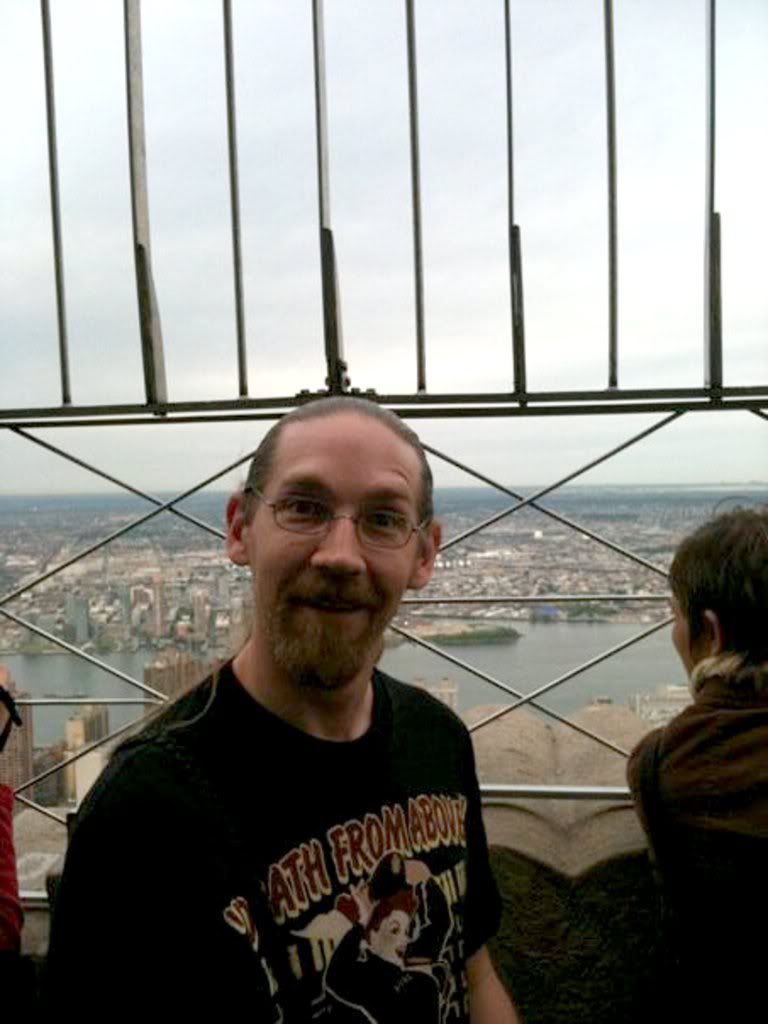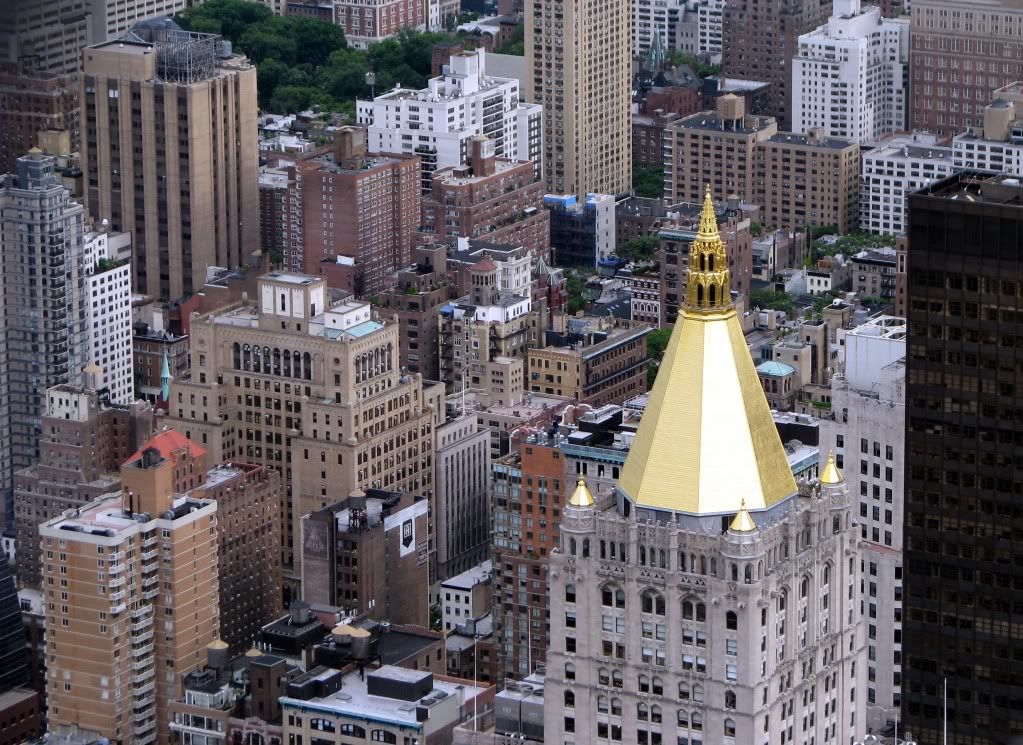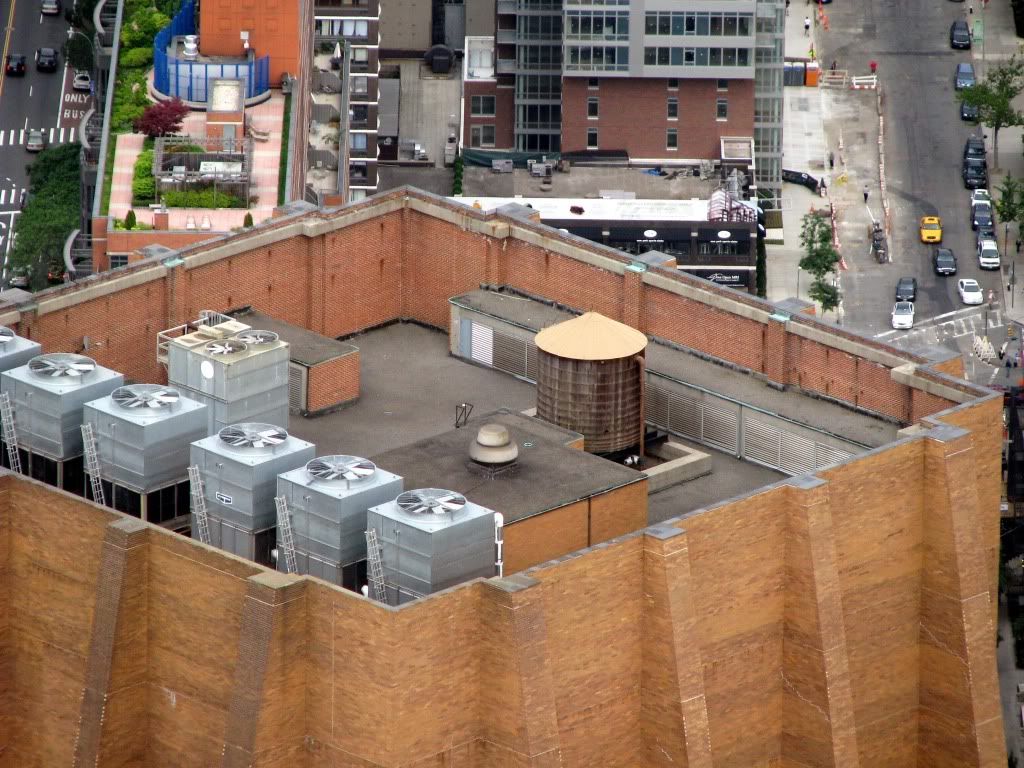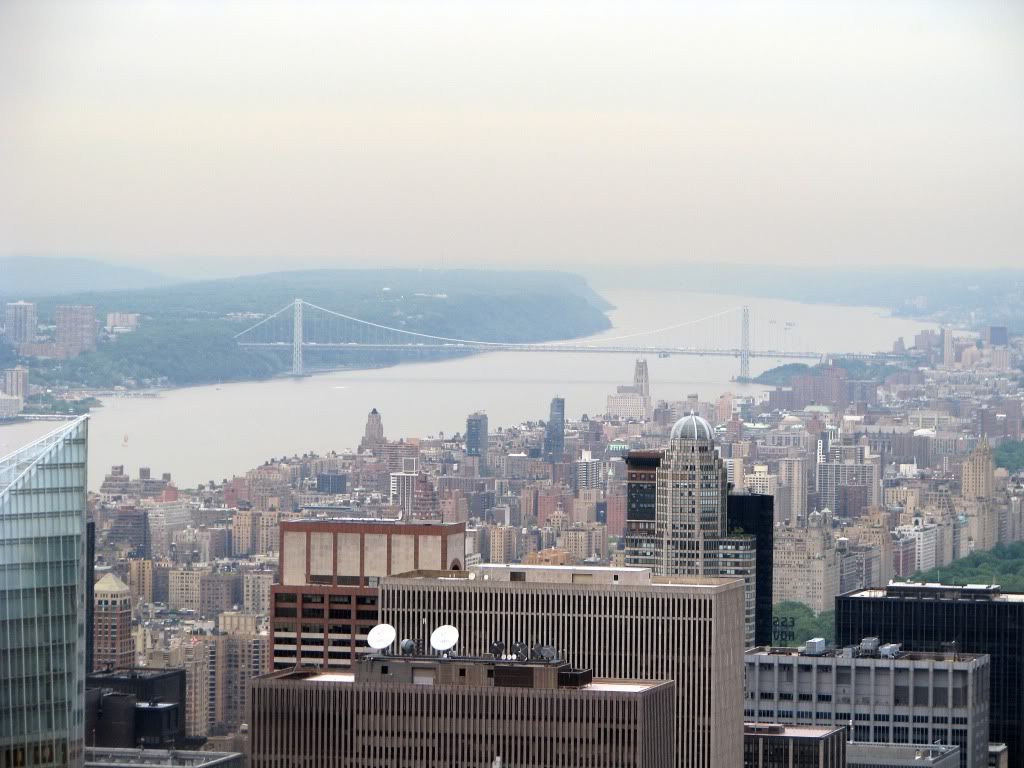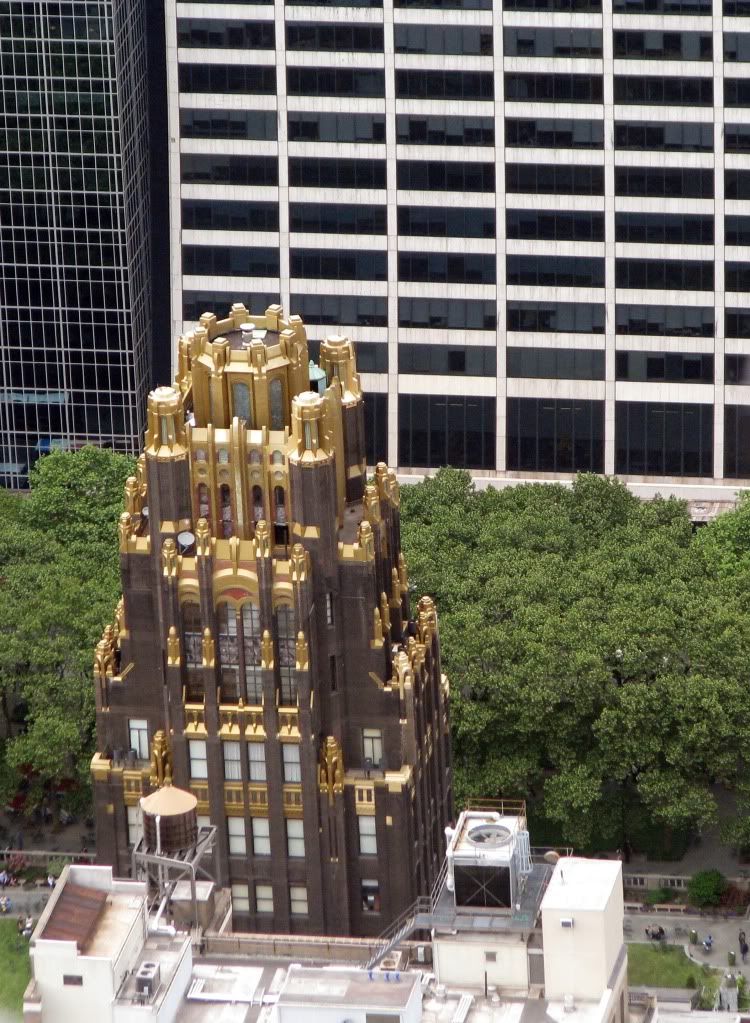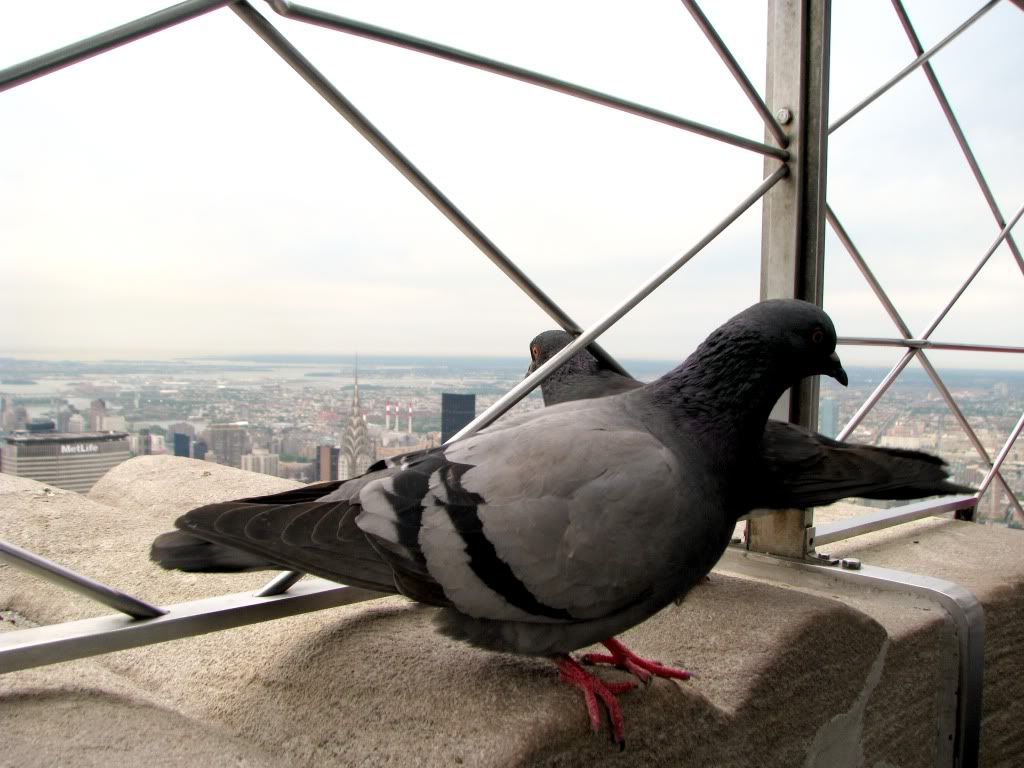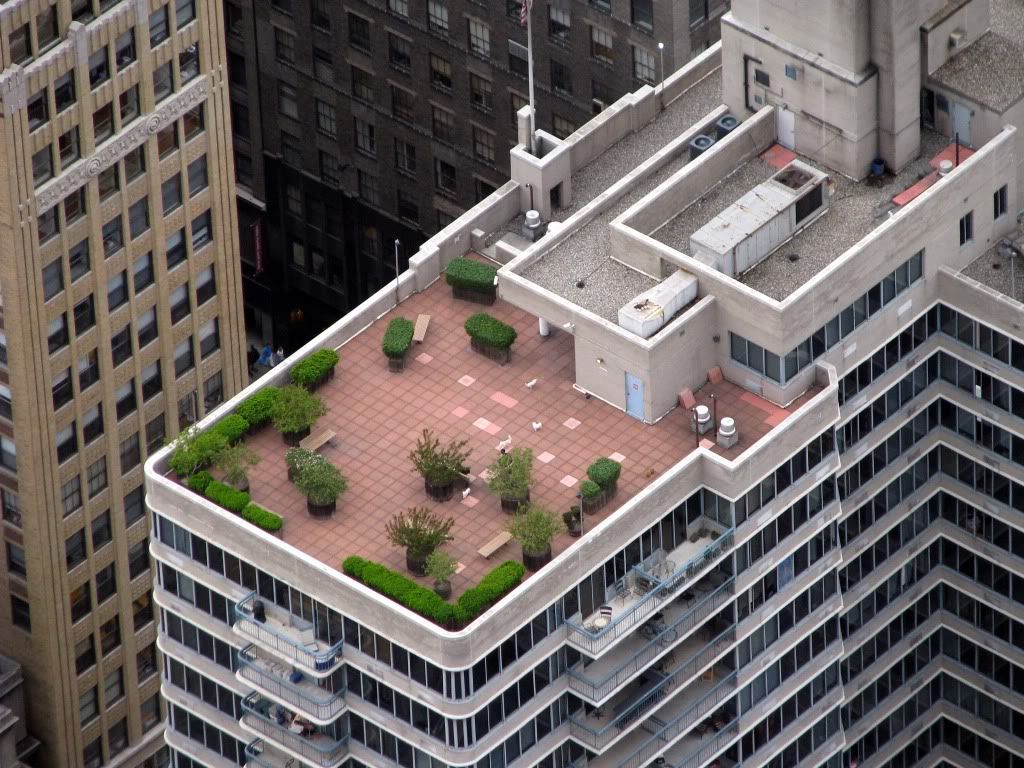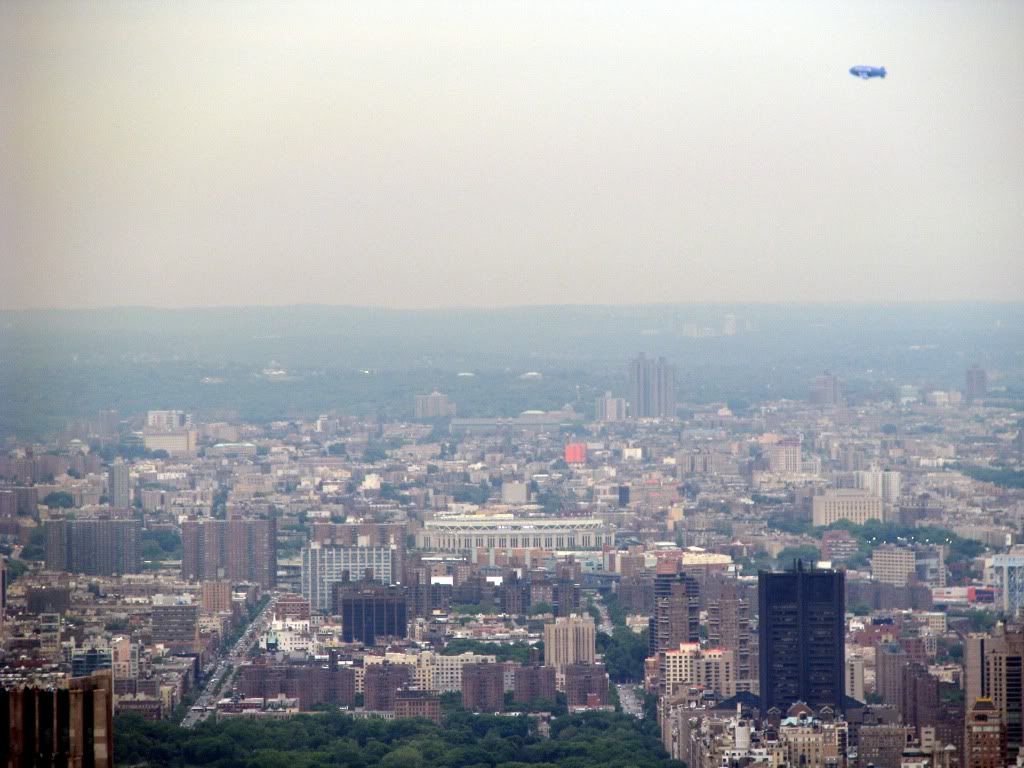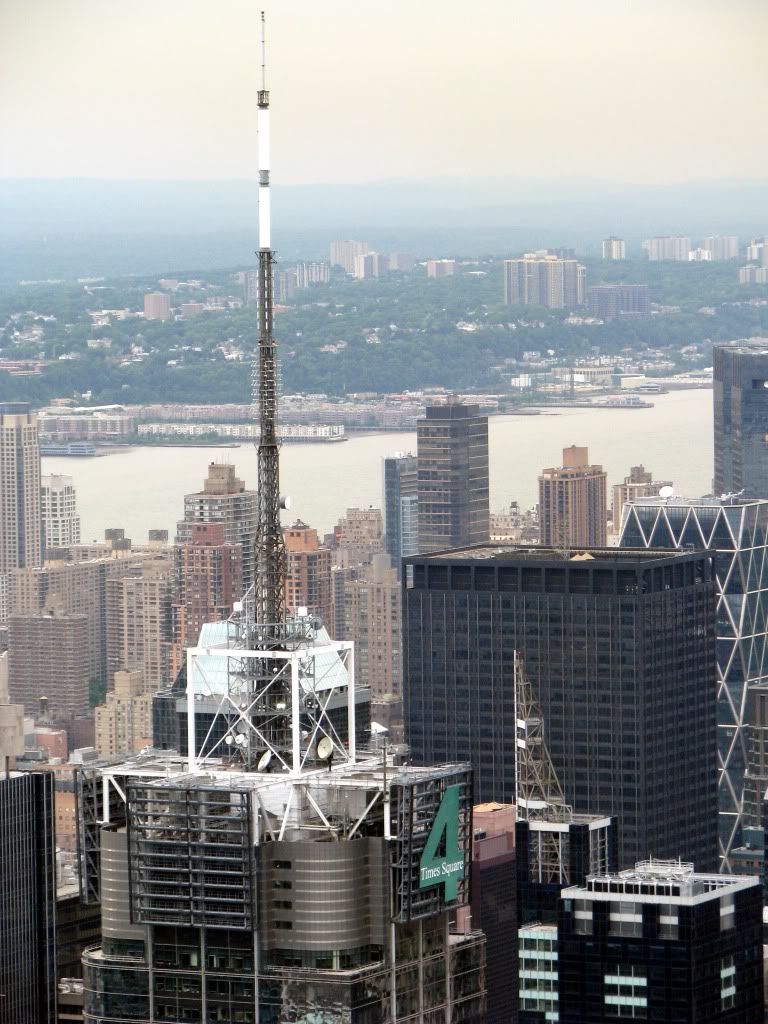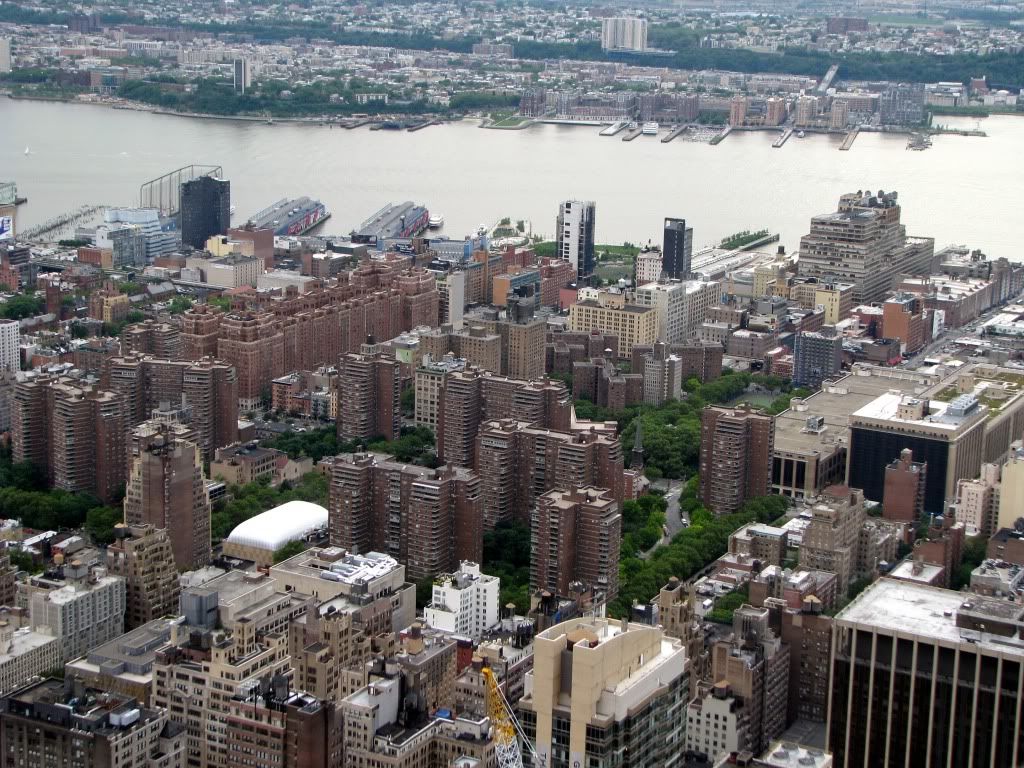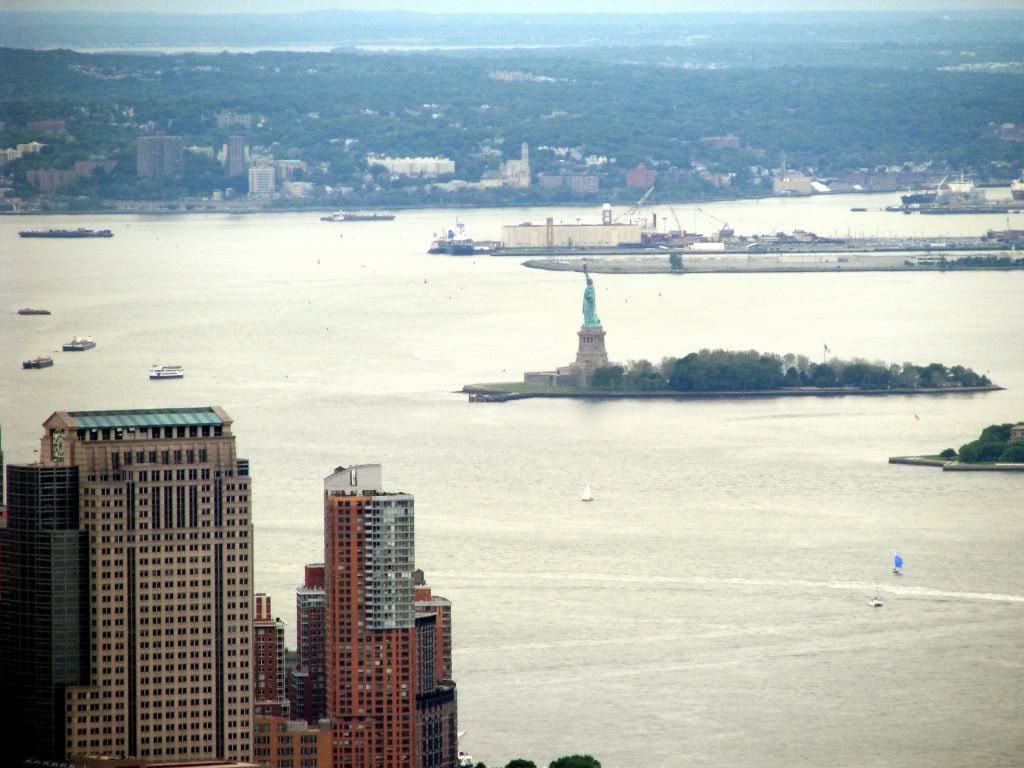 I love New York!
Seriously, the place is awesome. It might suck after a while, who knows, but it would take a while for that to set it. Except for how expensive it would be to live there. If I was a 20-something with a trust fund, it would be the only city on Earth.
Tuesday
The last day of my trip. As one final point of interest in New Jersey, Nate took my by Kevin Smith's comic shop. Nice.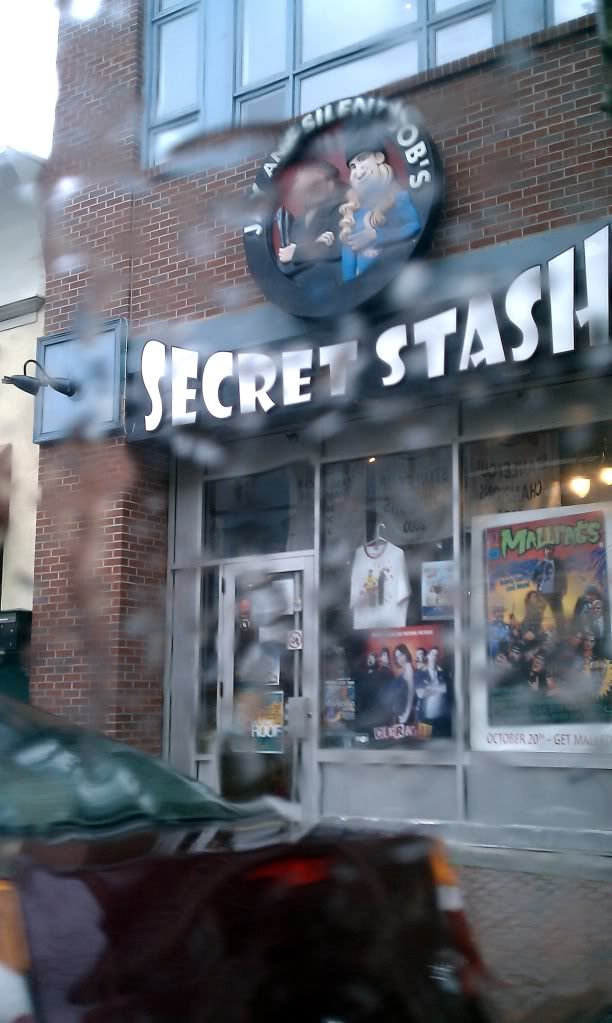 After that it was off to the airport. The flight home was a total mess of canceled, changed, rechanged, and delayed flights, but I got home late Tuesday night. And man, I'm a little worn out. Good thing I don't have anything else going on any time soon...